The following collaboration was obtained thanks to the contacts provided by Emily from Performers without Borders, an NGO that is responsible for touring theater workshops to people without recourse. A fantastic work. So they passed us the contact of Raj, the director of the foundation Duniya Educations, founded by a Dutch couple.
This association is dedicated to providing education to children of the slam of Varanasi, in one of the poorest neighborhoods, Nagwa. The river area is full of shacks, houses built with waste materials, cardboard, pieces of wood and plastic. The conditions in which these people live are depressing …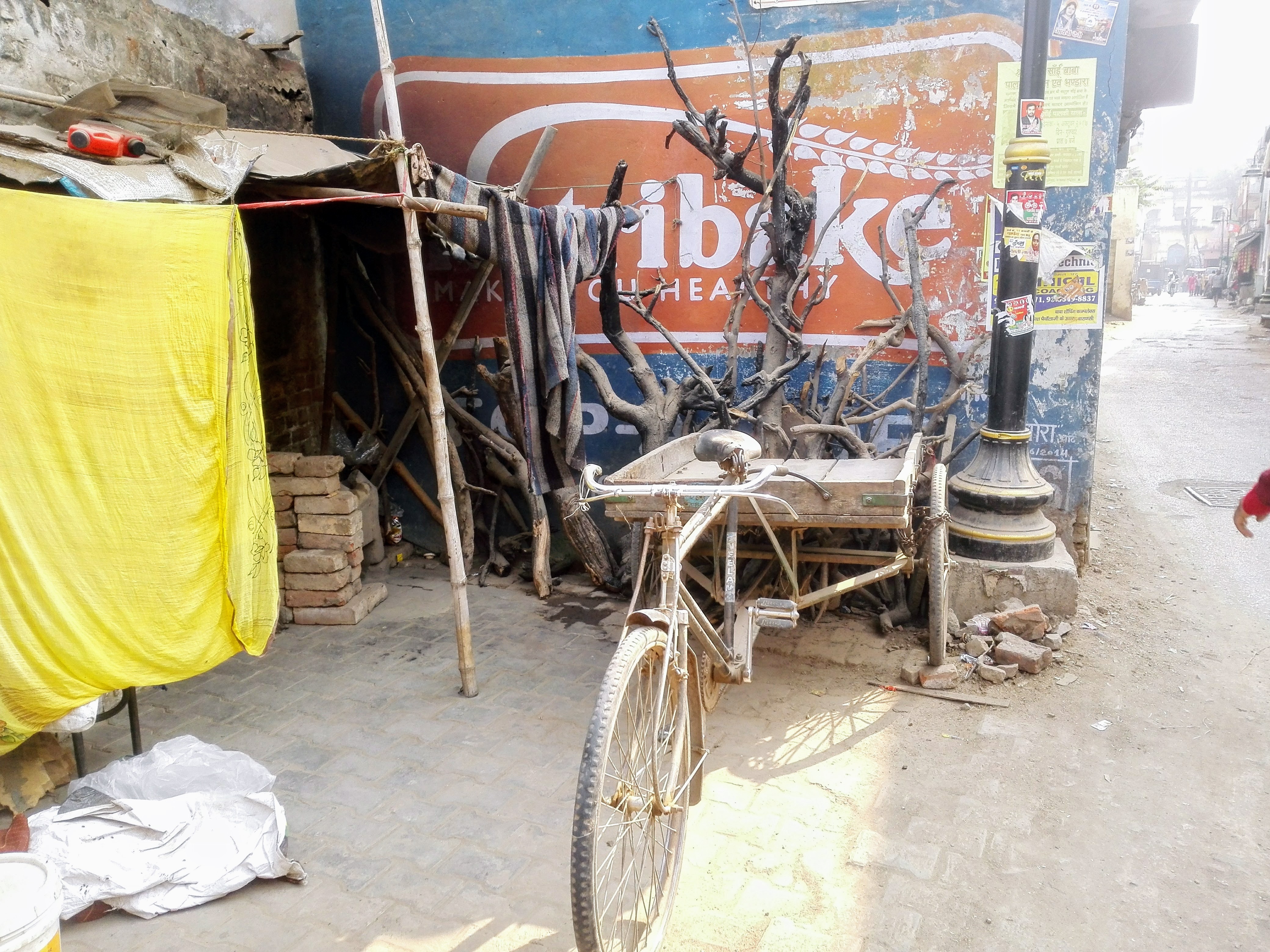 With Raj we agreed to do two workshops and acting. So we went there! The school is very nice. It has three classrooms for students, and a room with sewing machines to teach women how to make clothes that they can sell later, and also a beauty salon school. A whole project to empower this community.
The workshops are held in the central common area, an open but covered space, of fair dimensions, as always there is no problem in adapting to the conditions, however difficult they may be. The first group was cute … children from 7 to 8 years old, with improvised uniforms, laughing faces, looking at us in amazement, with their mouths open …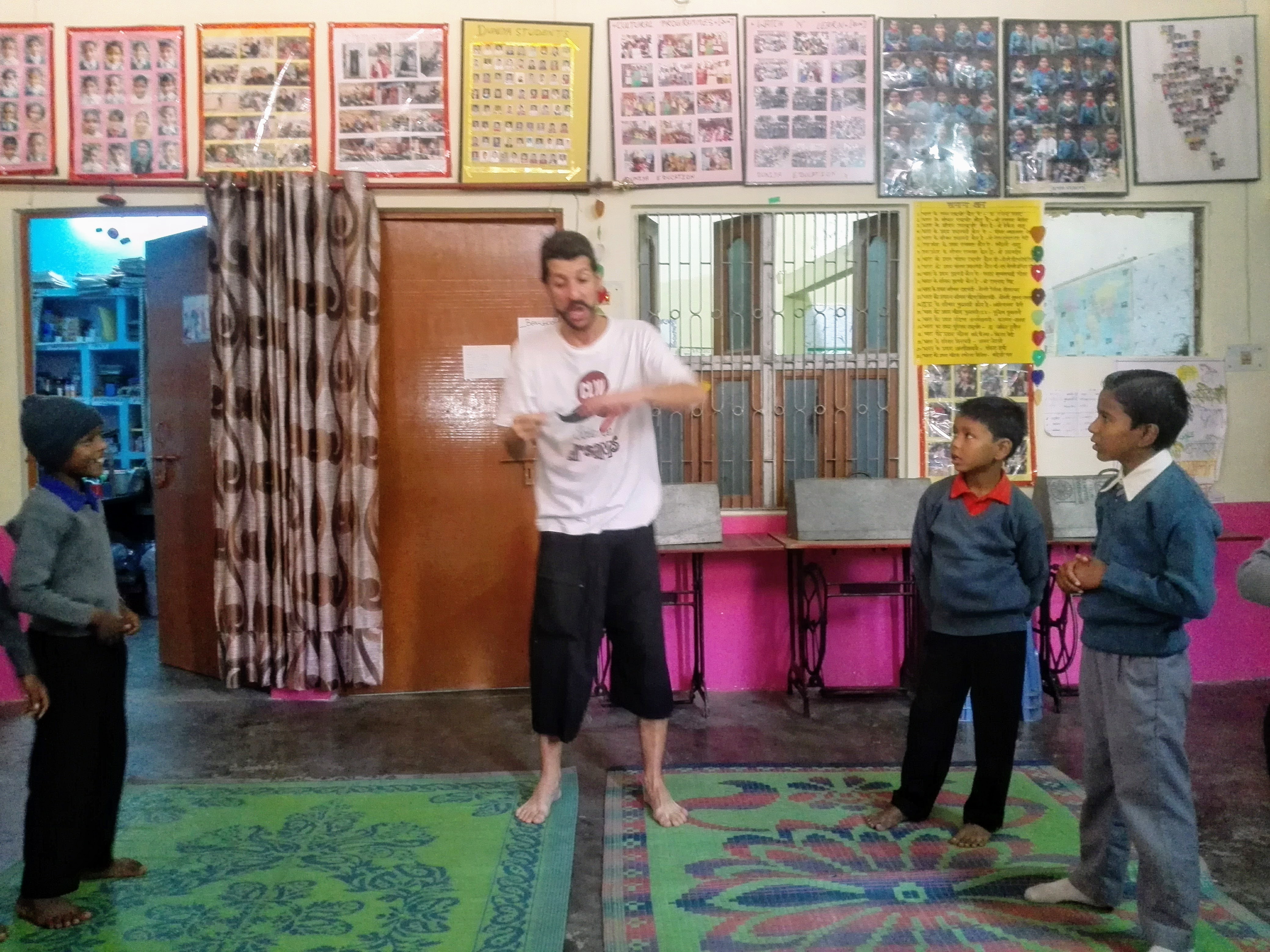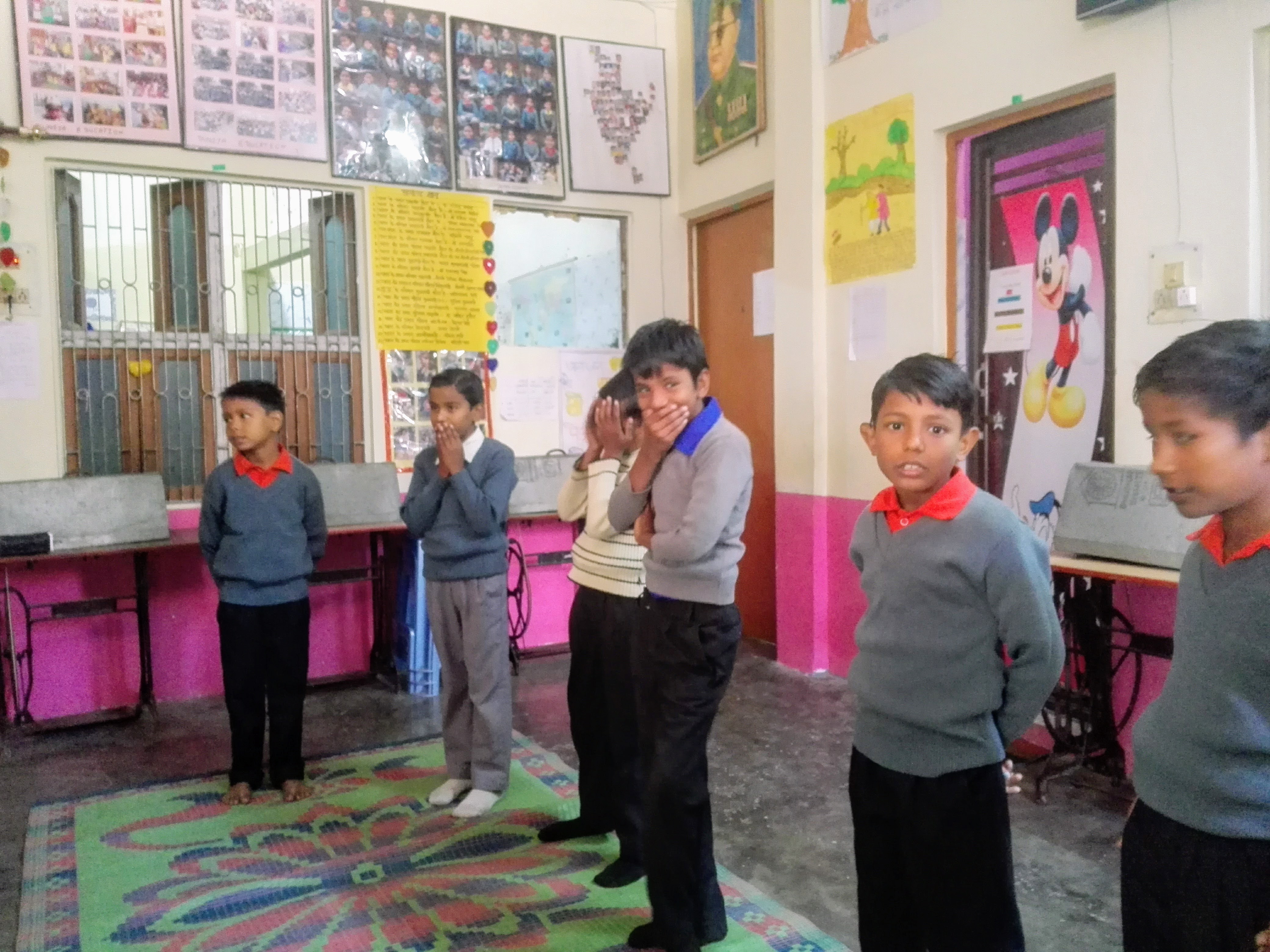 We started the warm up, all imitating each movement and word, super attentive to the instructions. As we progressed, they became more and more involved and engaged.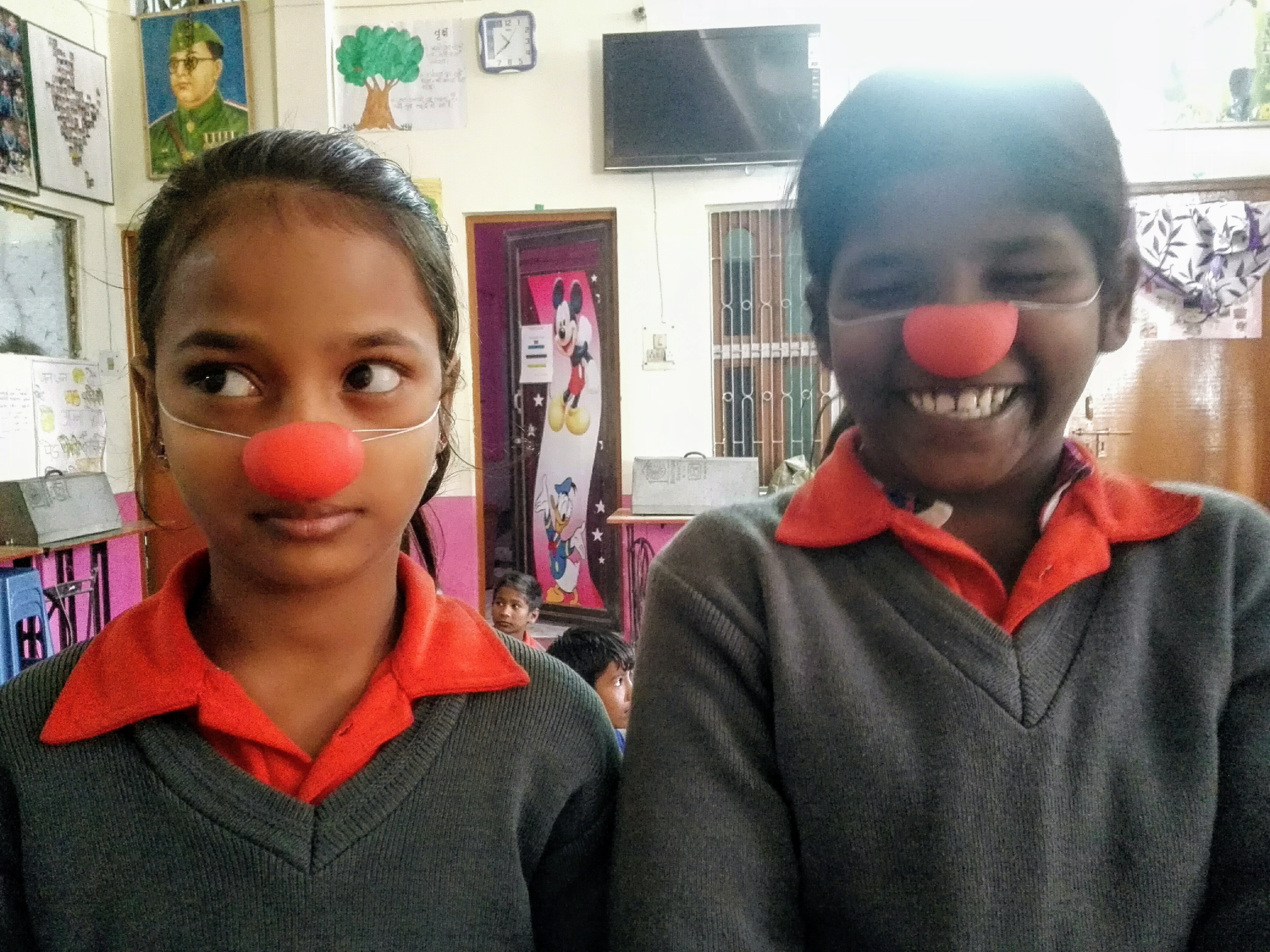 At the time of the improvisations they all got up as volunteers, very motivated. They were very cute with their noses, with all their innocence, without even trying, they were the most sincere clowns we have ever seen, a gift for the heart.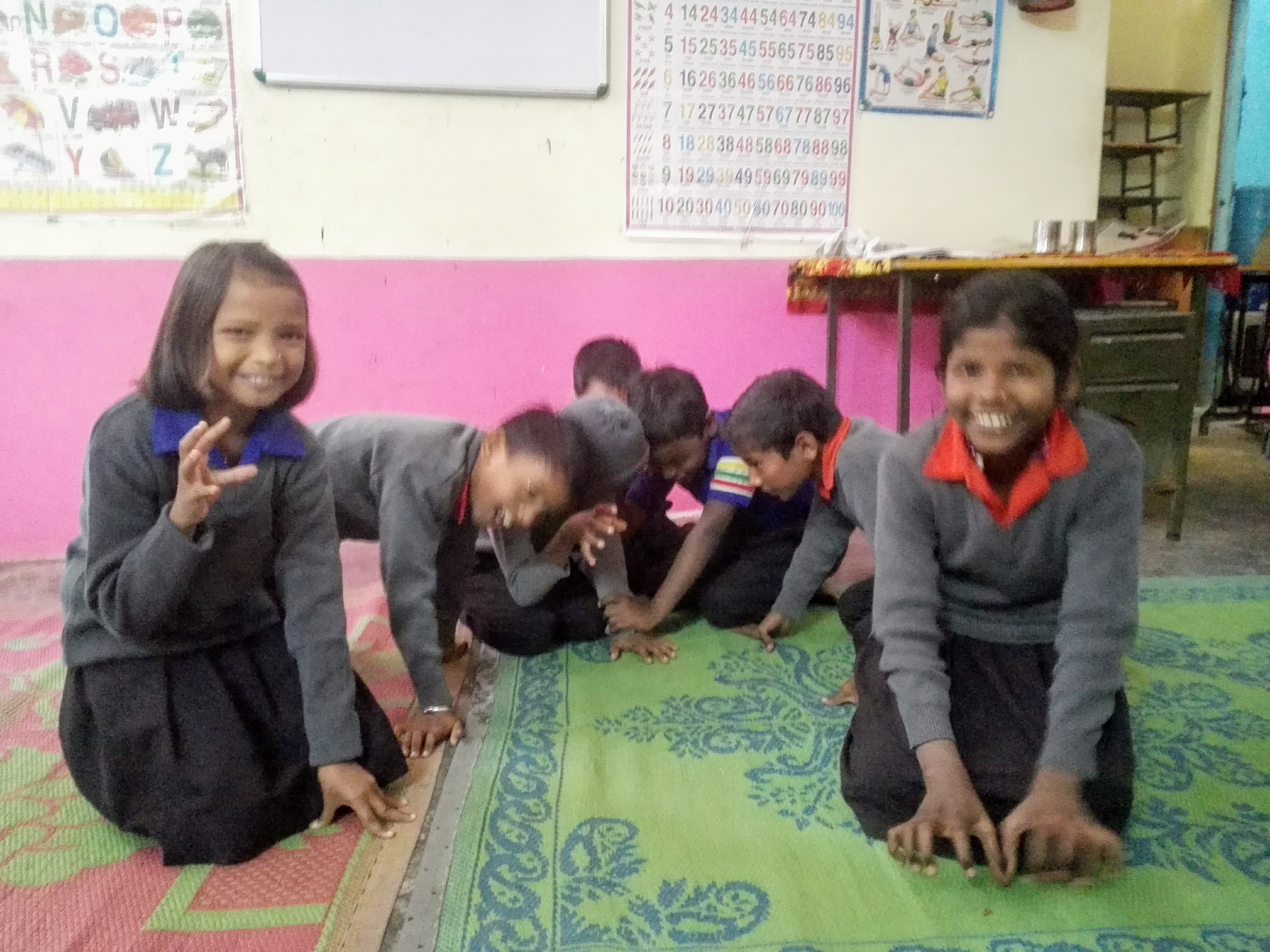 The next workshop was for children a little larger, with a gesture of responsibility, and showing their complete willingness to the workshop. Everything was like silk, they were attentive and playful, they made jokes, they went out of their way to be volunteers, a group of the most motivated, although the occasional student showed shades of shyness.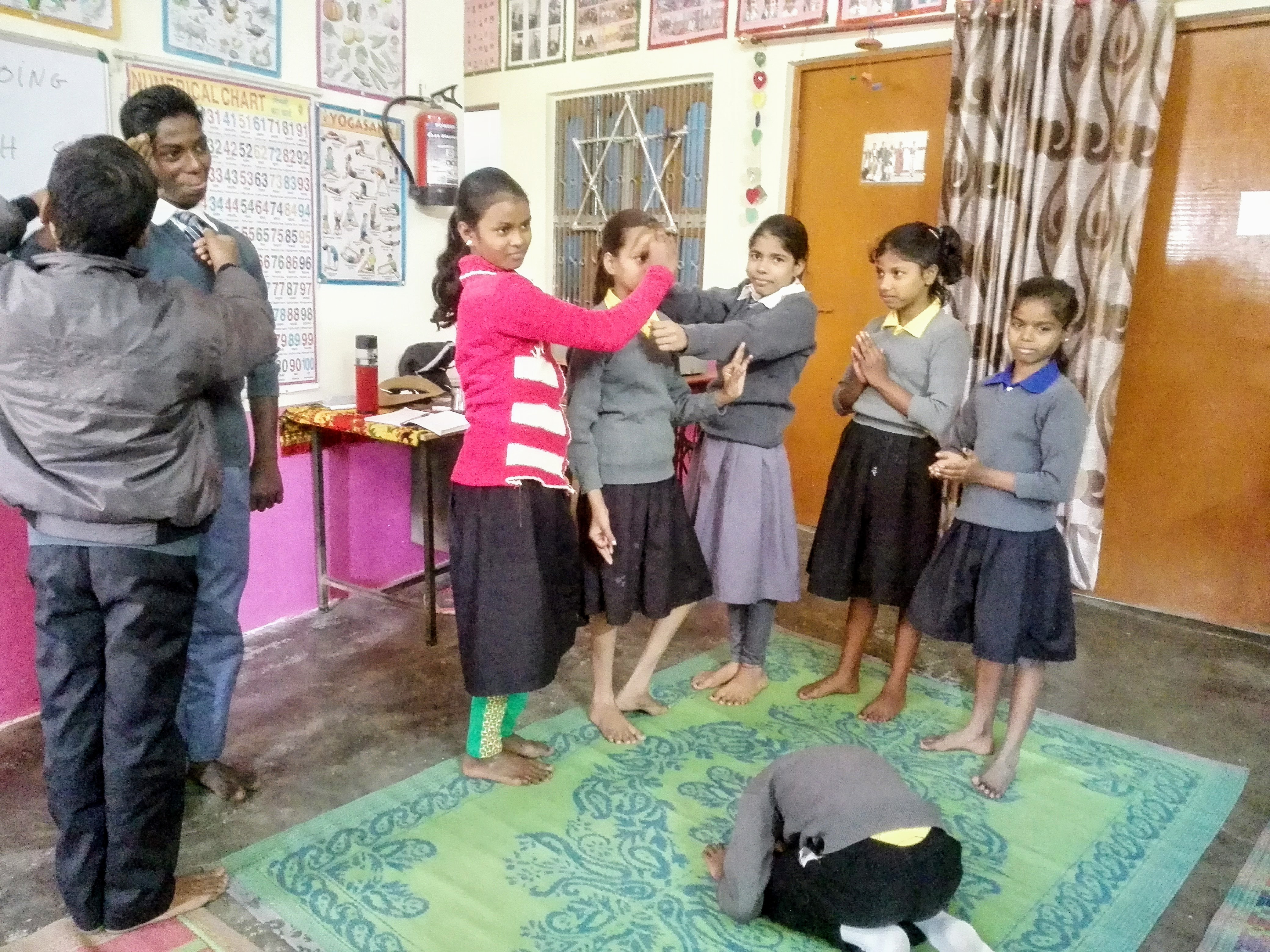 The stories flowed, they commented on each other, they challenged each other healthily, and they laughed with their companions … It is a gift to share these moments with people so grateful and with so much desire to share different experiences … a real pleasure …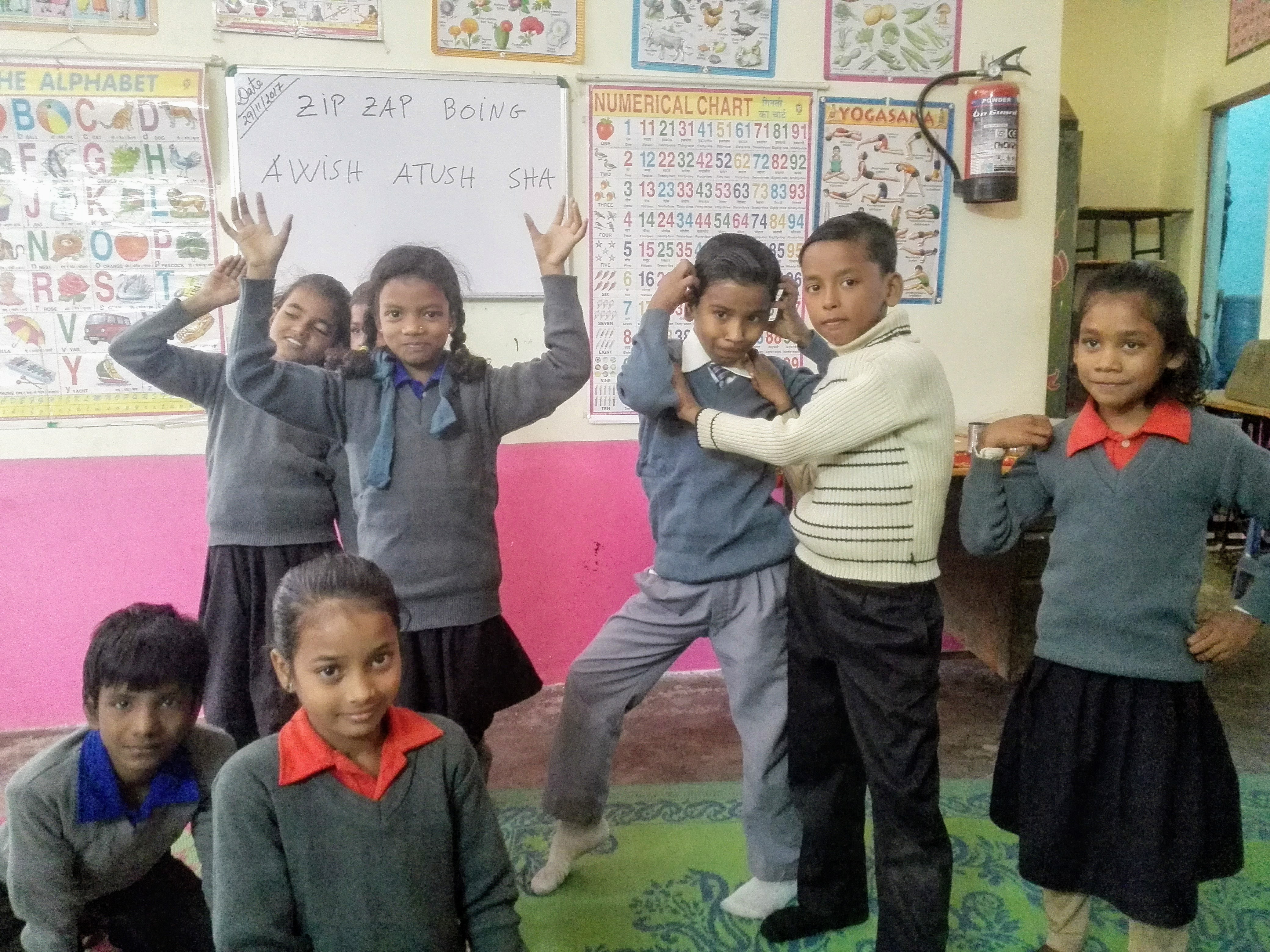 And it was time to eat, from an immense pot, a lady began to serve in the trays of the children and in ours … How important it is for these children to have a plate of decent food … poor things …
And after eating, we did our performance !!!! We prepared in Raj's office … and when everything was ready, the music rang and we started our show … The children were stunned, they had never seen anything like it … The caregivers and Raj laughed out loud, everything worked perfectly, sharing, the timid and funny volunteers … a joy …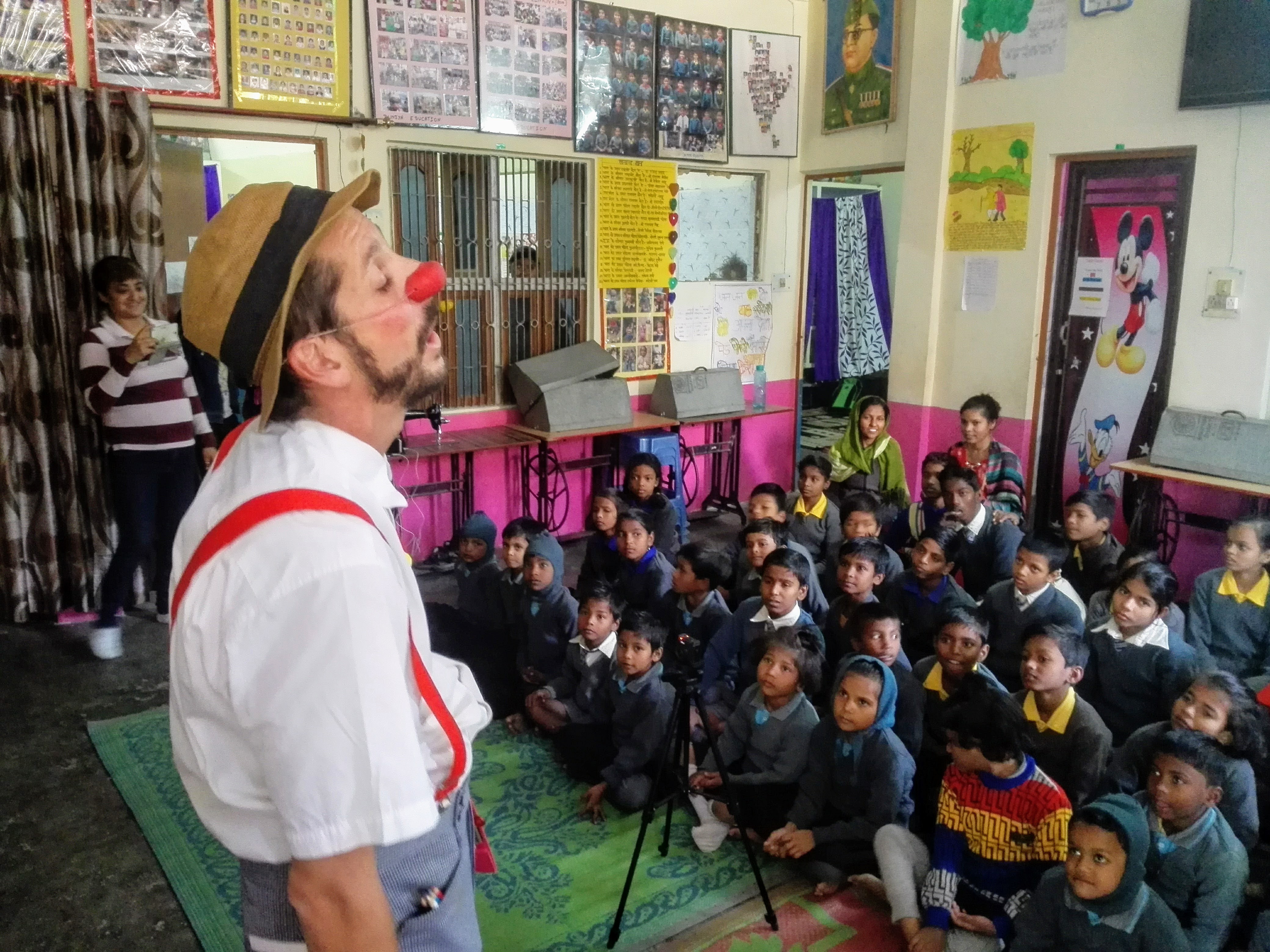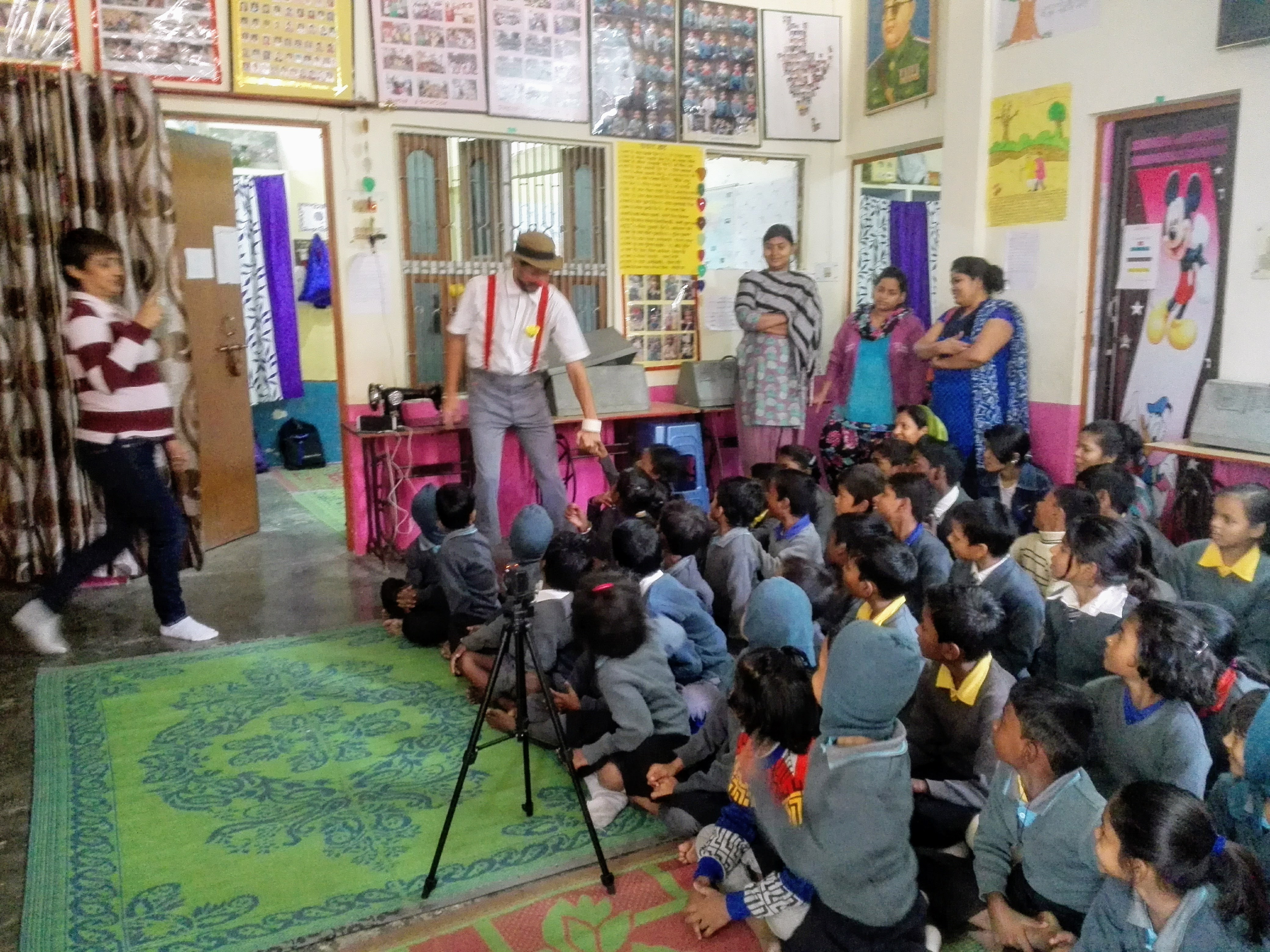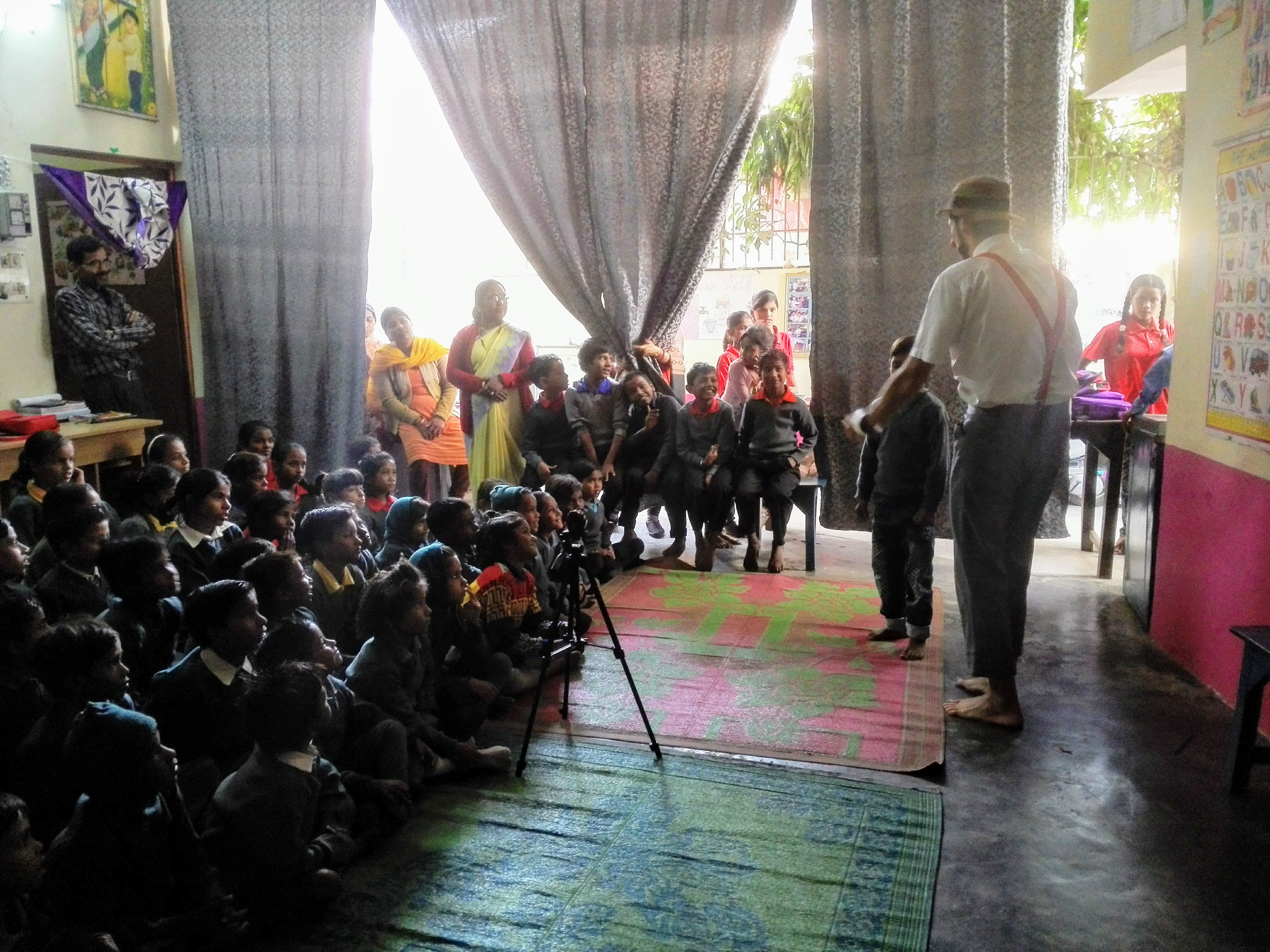 At the end we said goodbye, clasping hands, with the students, happy, hugging … without exaggeration, they are so grateful that it removes your soul …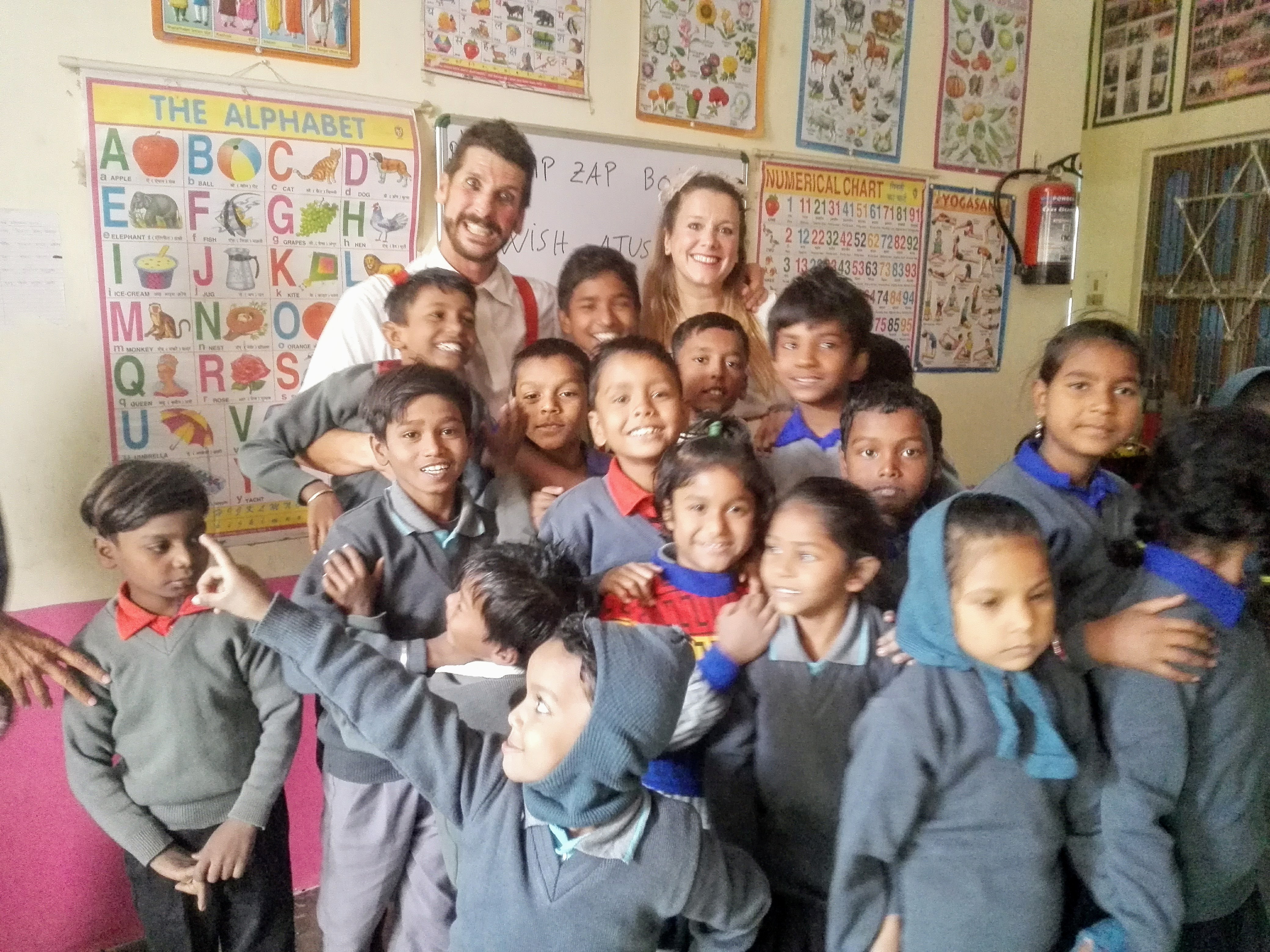 While we were changing the children went home, we said goodbye to Raj and the school and walked back to the guest house Brown Bread Bakery.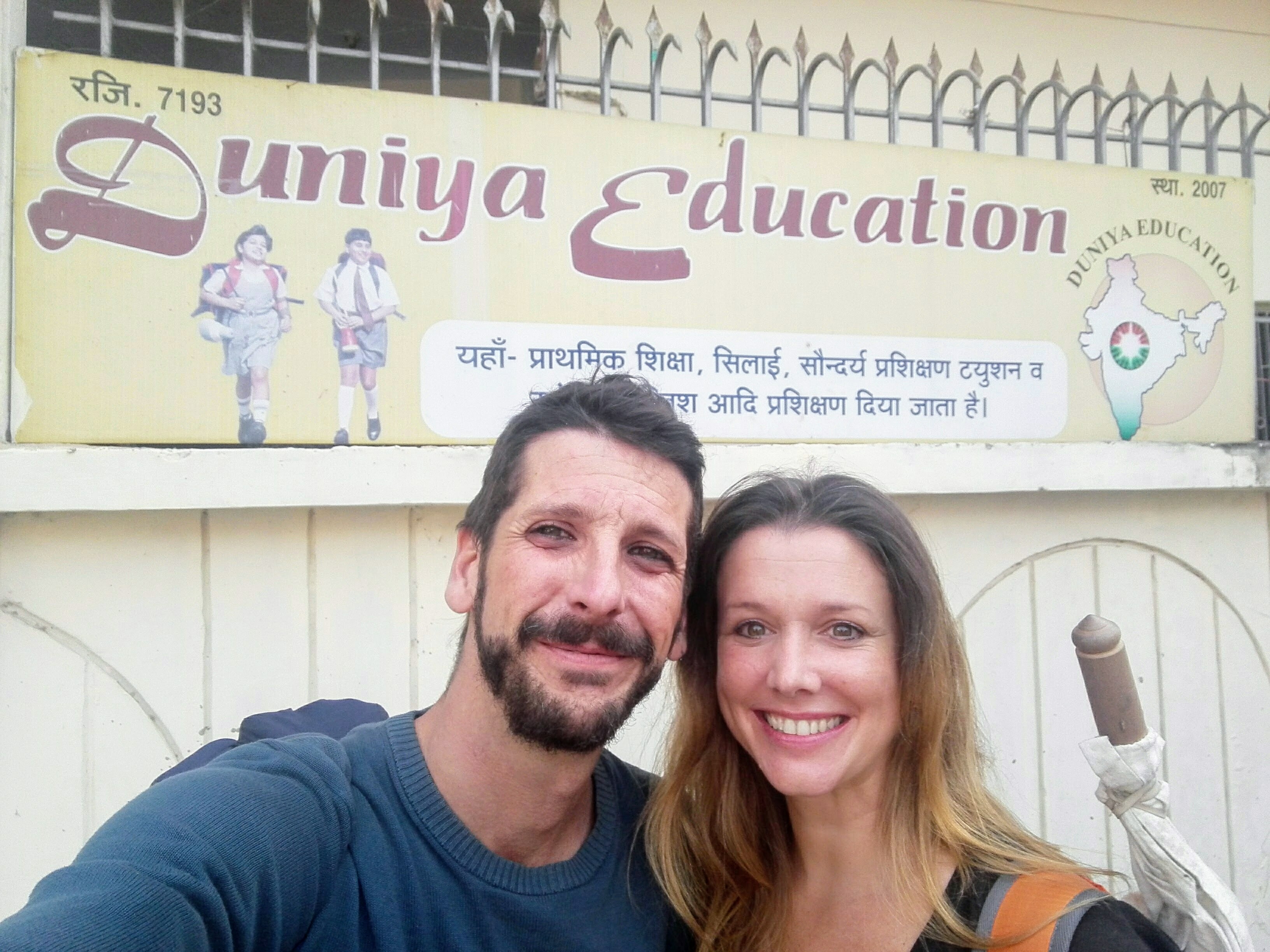 Along the way we found children with whom we had shared the day. They were in the shacks on the side of the river, this time without the uniform of the school, with dirty clothes, pieces … our soul fell to the ground …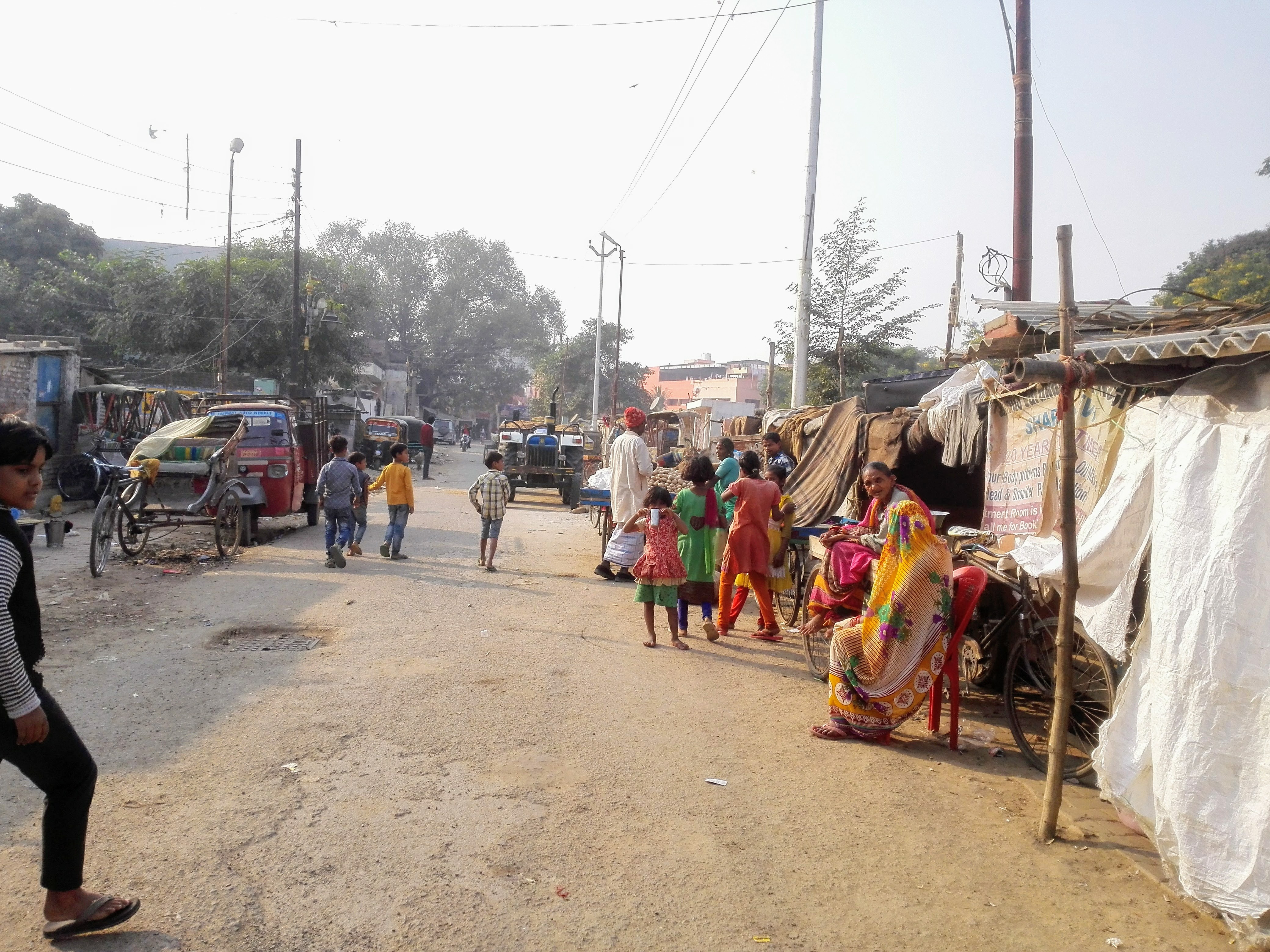 They greeted us and clasped hands with their face of happiness and happiness outside our vision, in their normality … We wanted to hug them and kiss them all … because they are just pieces of innocent love that need very little … and not even that …