The next collaboration scheduled in Delhi has been with CanSupport, an organization that provides assistance to cancer patients without resources. They provide them with food, medicine and some extras that can change their lives.

They also prepare a weekly Day Care for each group, children, adolescents and adults. There they perform meditation, do activities with volunteers, give them medicines and medical advice, and also provide some edible goods.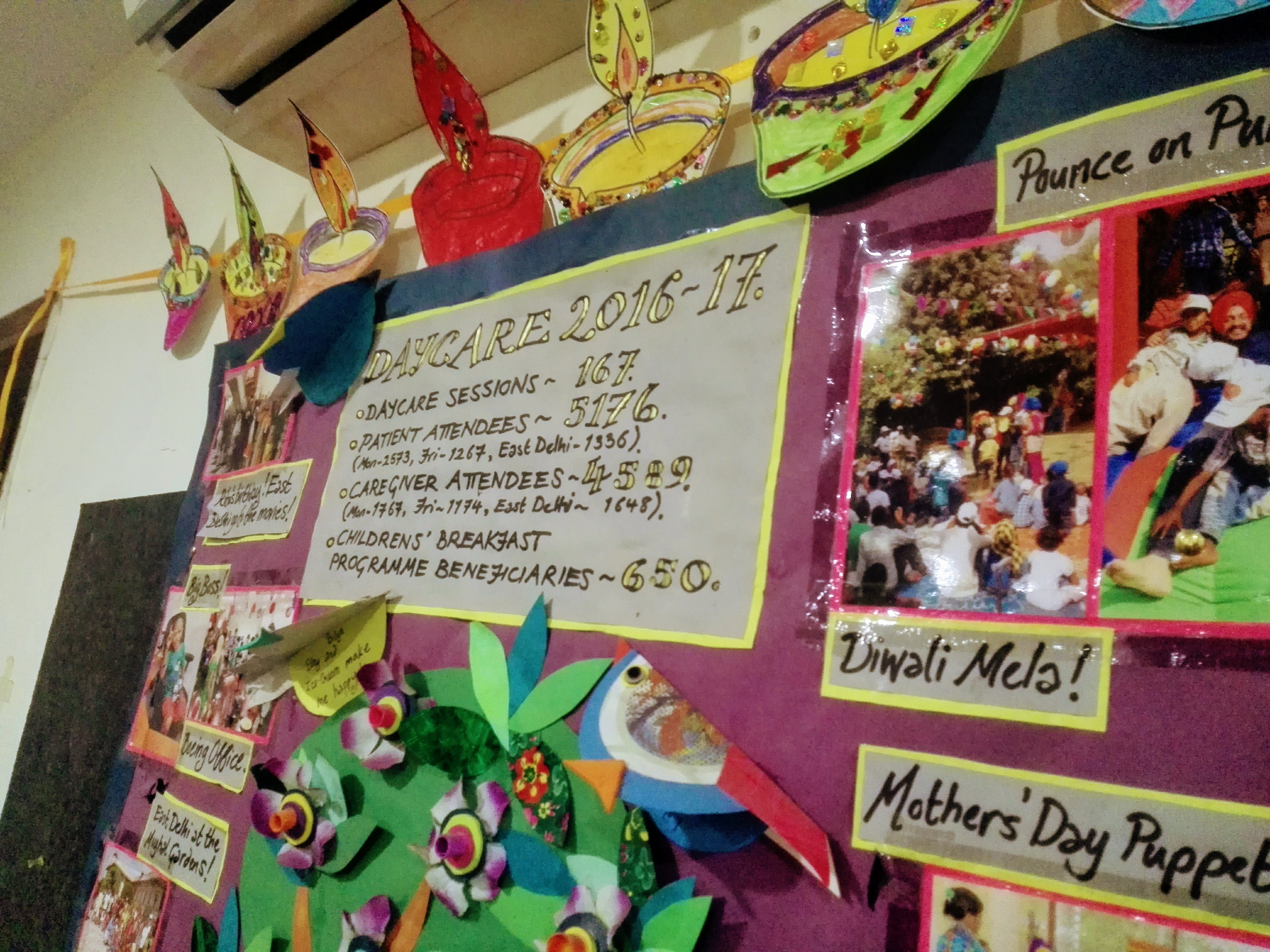 We knew that we would act in Day Care, for children on Monday, teens on Wednesday and adults on Friday. The problem was that we did not know what a Day Care consisted of. We thought it would be on the floor of a hospital, and that we should be a hospital clown.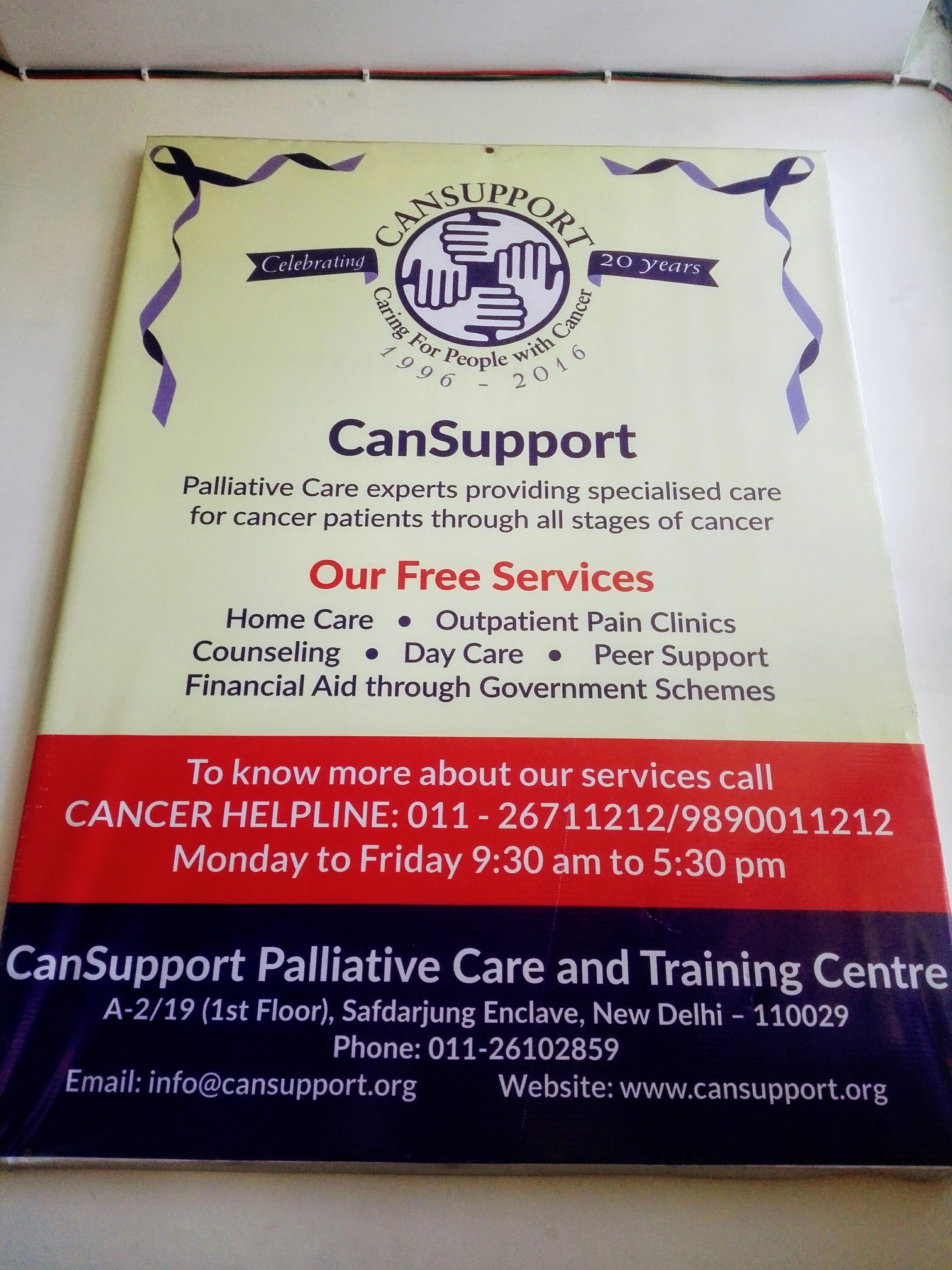 So we contacted our friend Elena Donzel, who is a great artist and who, among many other skills, has great experience as a hospital clown, in Payasospital de Valencia. She gave us all the advice she could to plan the actions, with due respect and delicacy … and really that being a hospital clown is nothing easy … From here we want to convey our admiration to the professionals they carry out this work.
And finally the day arrived, we found the place without too many problems, we went up the stairs until we reached the living room and there we got an idea of ​​what it would be like. It was a large room, covered with wicker rugs where mothers sat with sick children.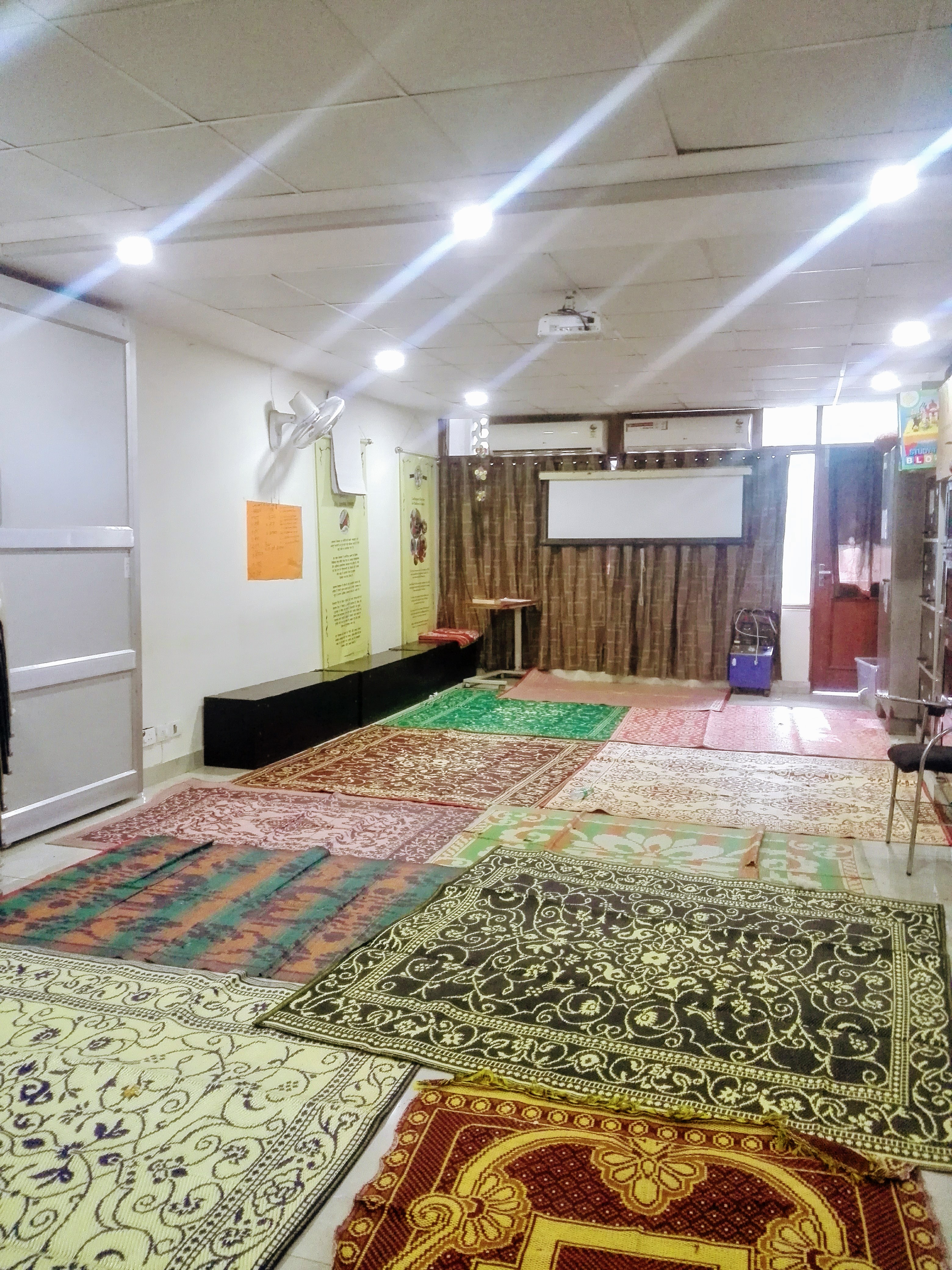 There we would do our thing for 1 hour and a half. We expected to have to interact in different spaces, but that was not the case, they were all in the same space, so we could do our number Sighing Brushes … And so we did.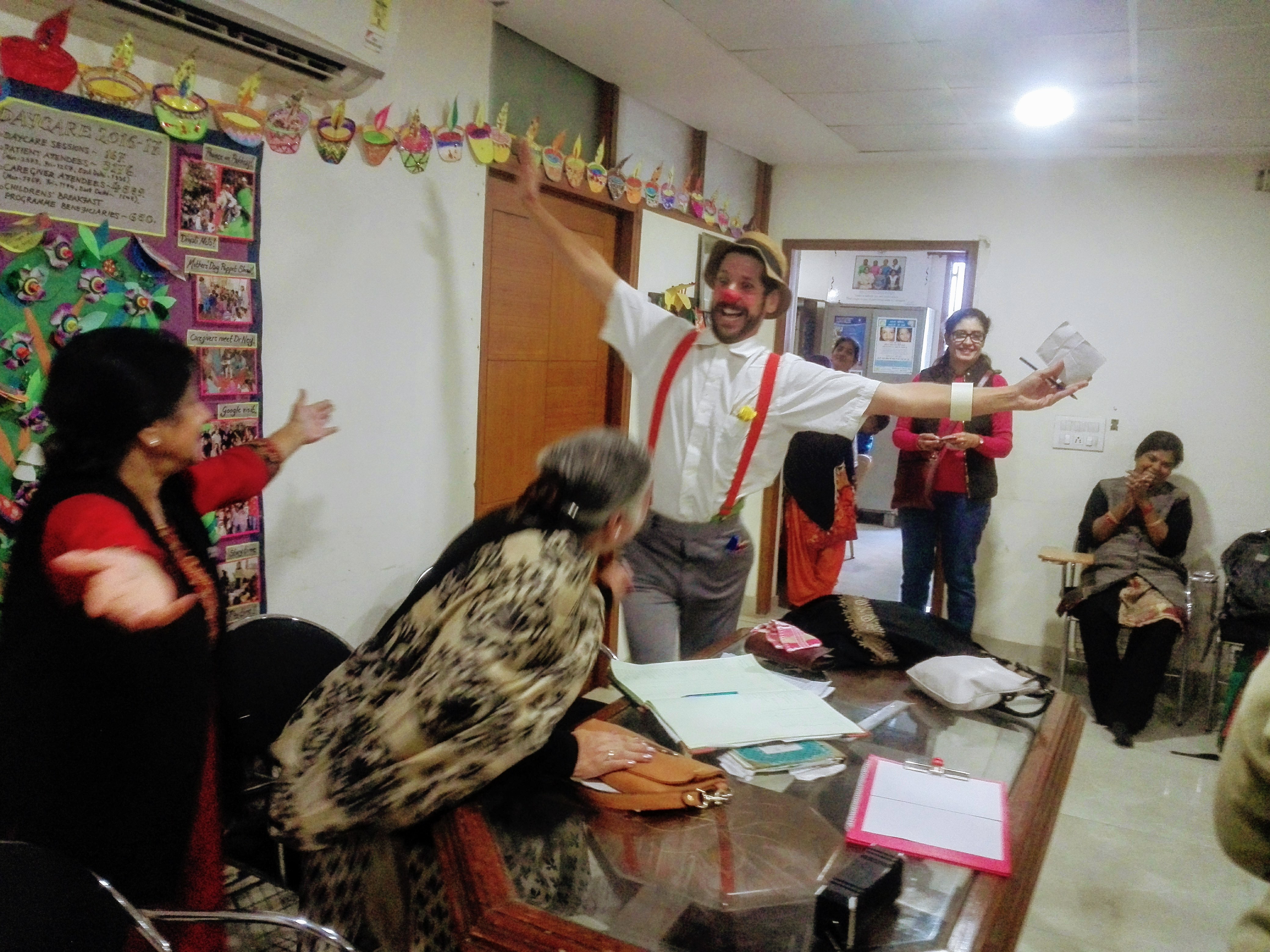 The music started and we went on stage. The children already started to laugh, some looked eager but with little energy, so we tried to direct them more attention, and it showed in their faces, suddenly they gave off a shine of comfort, their eyes were opened and their smile mixed with your pain …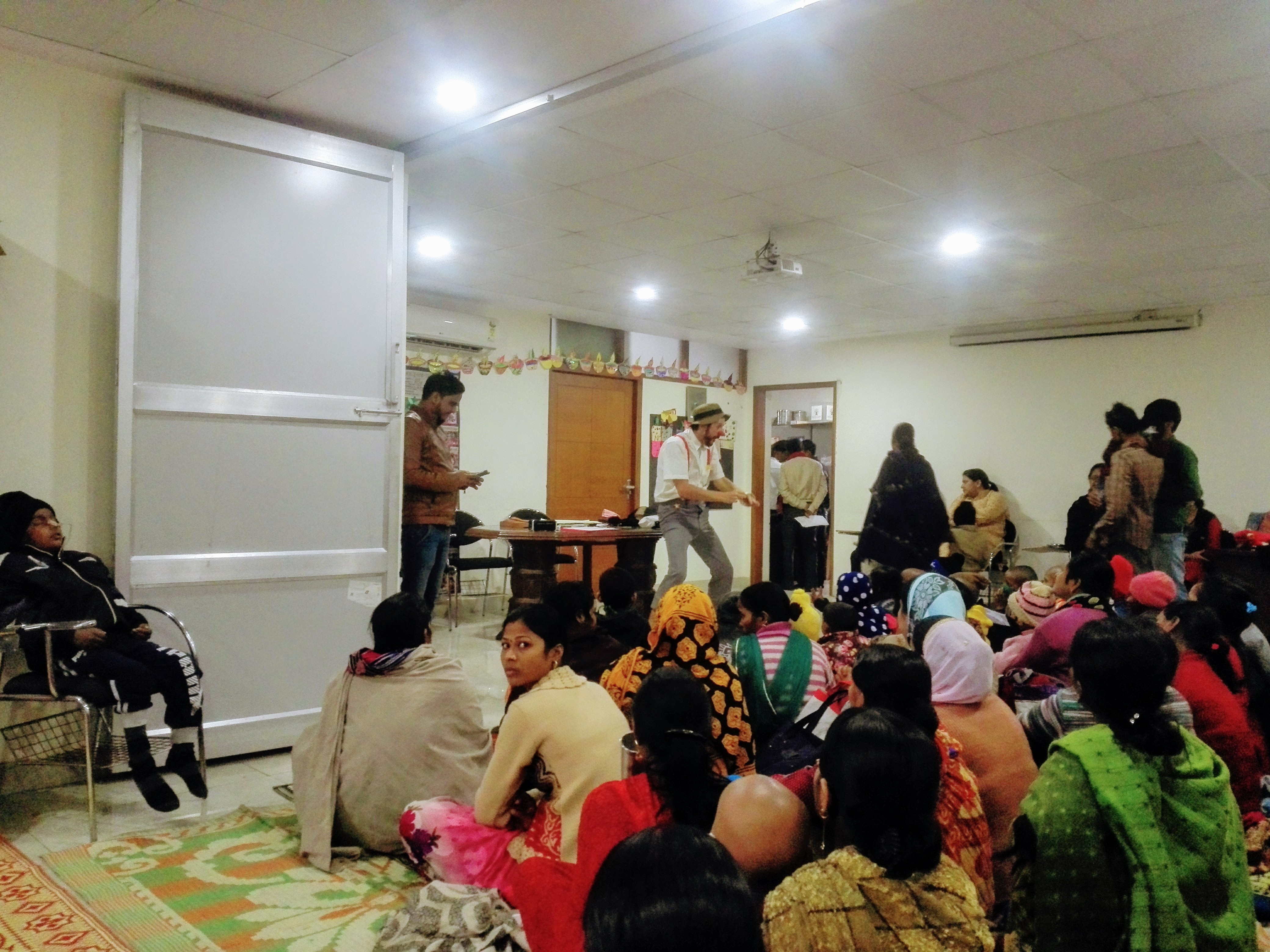 A feeling that we still remember, comforts us at the same time that weighs us down. The most active children could not stay seated, they got up, they approached, we took them out of volunteers, all with a smile of excitement, of emotion.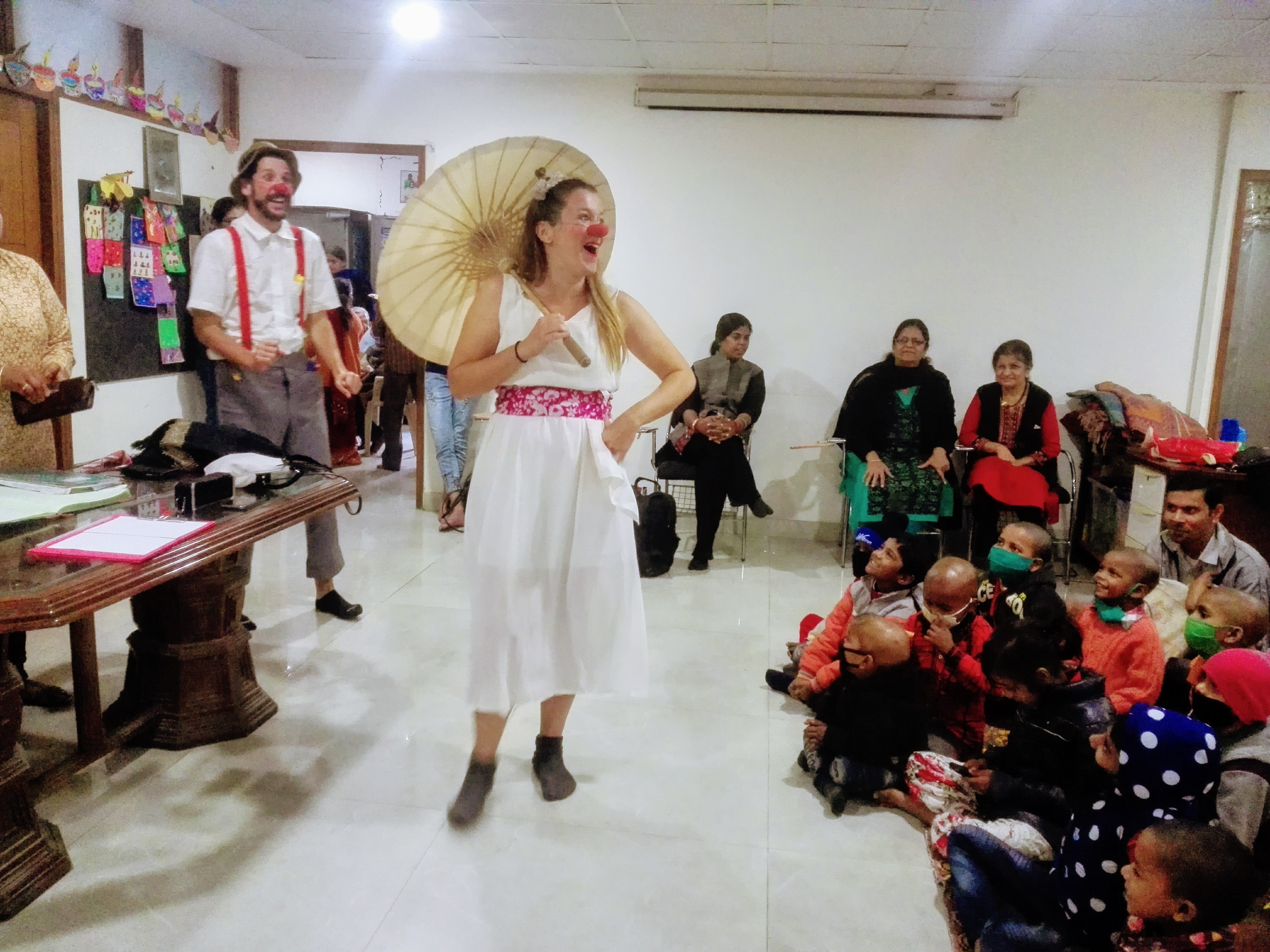 At the end of the number we continued with finger puppets that we had not yet used throughout the trip. We tried to create a story but it was not easy, they quickly pounced on our fingers, they did not want to be sitting looking … they wanted action !!!!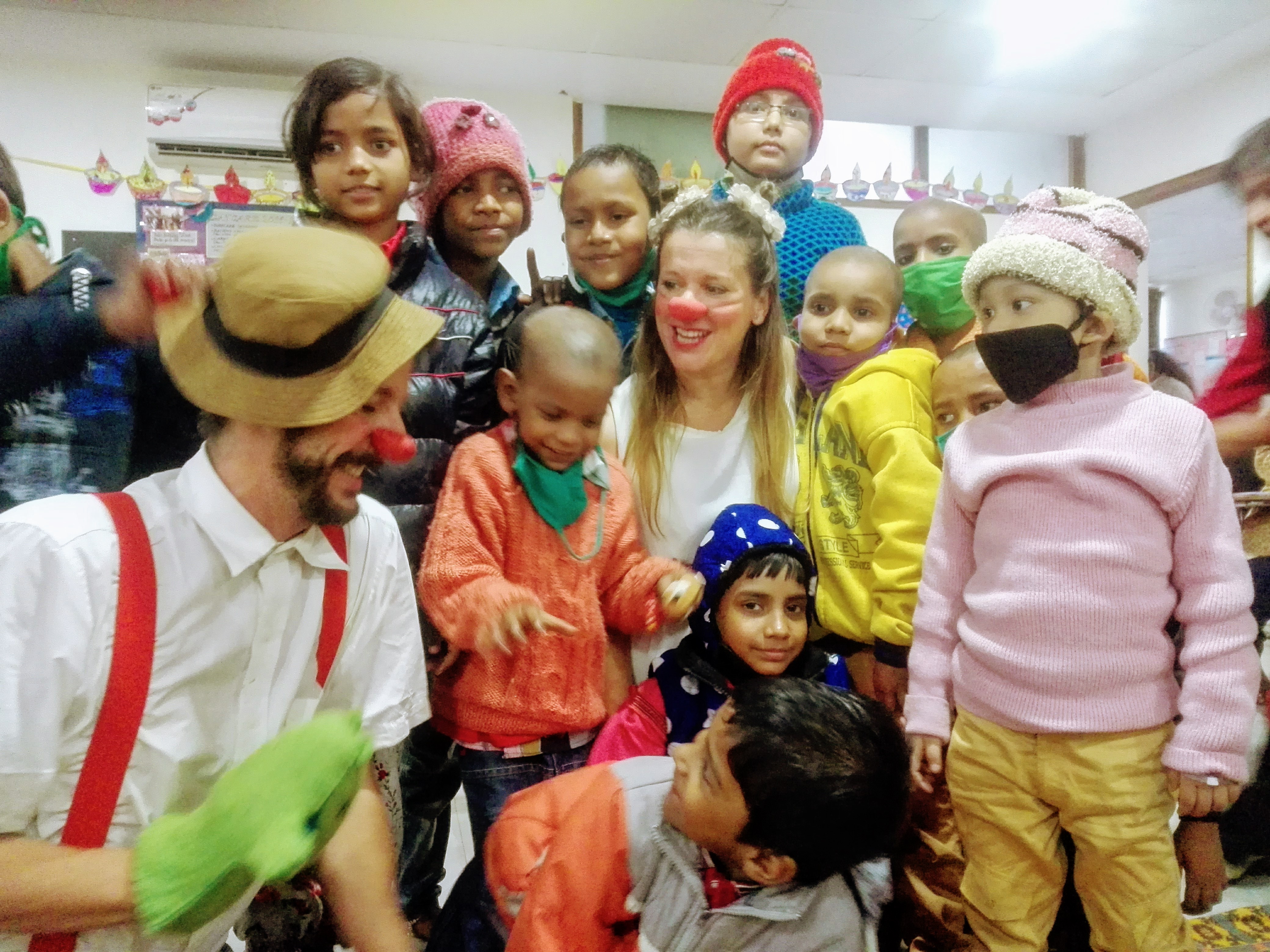 And so we spent the rest of the time, playing to create their own stories, to fight against dragons and to make all the characters fly from one side of the room to the other …
And time ran out, the most excited children did not stop playing, with a lot of desire to explore, and those who did not have much energy were reclining enjoying the comics we created together. We saw them happy after a morning with the clowns … aiish … how cute are …