Baan Dek Foundation is a non-profit organization dedicated to facilitating access to education, personal hygiene and a safe environment to part of the large number of children living in Chiang Mai, who come from minority ethnic groups in conditions of poverty. They do not have much the opportunities to access basic conditions to set a future with minimums, so this organisation tries to provide as much as they can to them.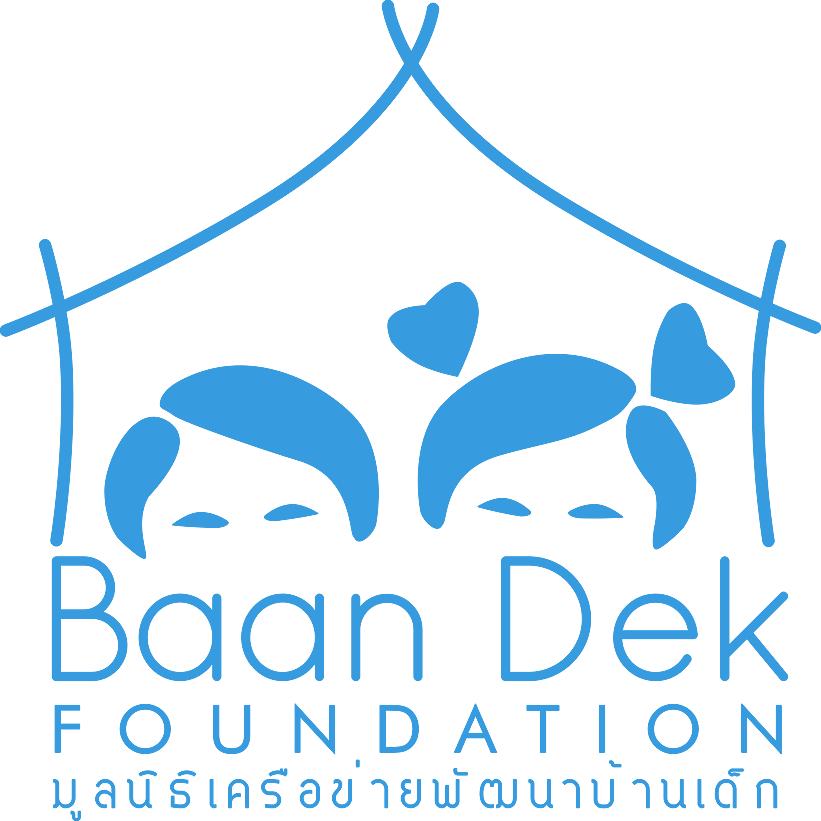 It is a very serious organization that follows international standards, for example before carrying out any task they made us sign a child protection contract, ruled by international standards, in which, among others, we were prohibited from taking any photo or recording video of any child, the photographs were provided by them to assure the suitability of them.
The person in charge of helping us was Mon, a nice and dedicated Thai woman who made everything very easy for us. We arrived early, at 9 am, and the children were arriving gradually. Mon showed us the facilities and explained us a little what they do, teaching functions, daycare for the little ones. In many cases children take care of their younger brothers while their parents work, so there is a little girl 6 years old taking care all the day of her little brother of 3 years old… Among other initiatives we were amused by a system in which thay earn points as superhero: Superheroes Academy, to encourage children to maintain personal hygiene by giving them superpowers … very cool!!!!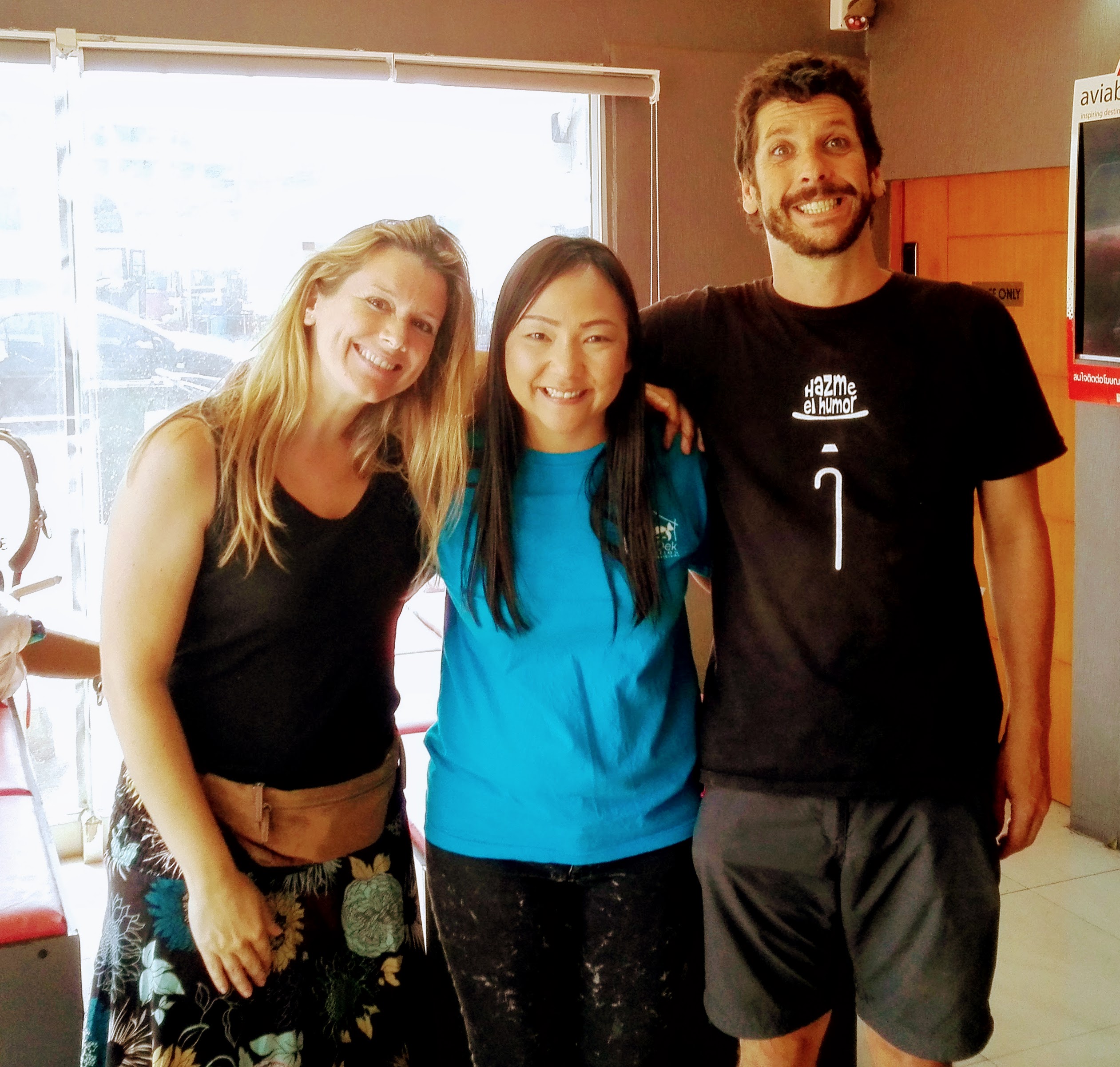 The workshops were carried out in the following way: There were about 50 children, divided into 4 groups, each group was in a station for 40 minutes, after this time there were rotating, until all the groups had passed through all the stations. We were responsible for station number 4. So we had 40 minutes to introduce about 14 children in the world of Clown… There was not time to lose, first the inevitable warming-up, Mon was translating us, but not only verbally, she was also doing representations,  exaggerating our movements… so motivated!! it was a pleasure, she is such a lovely woman.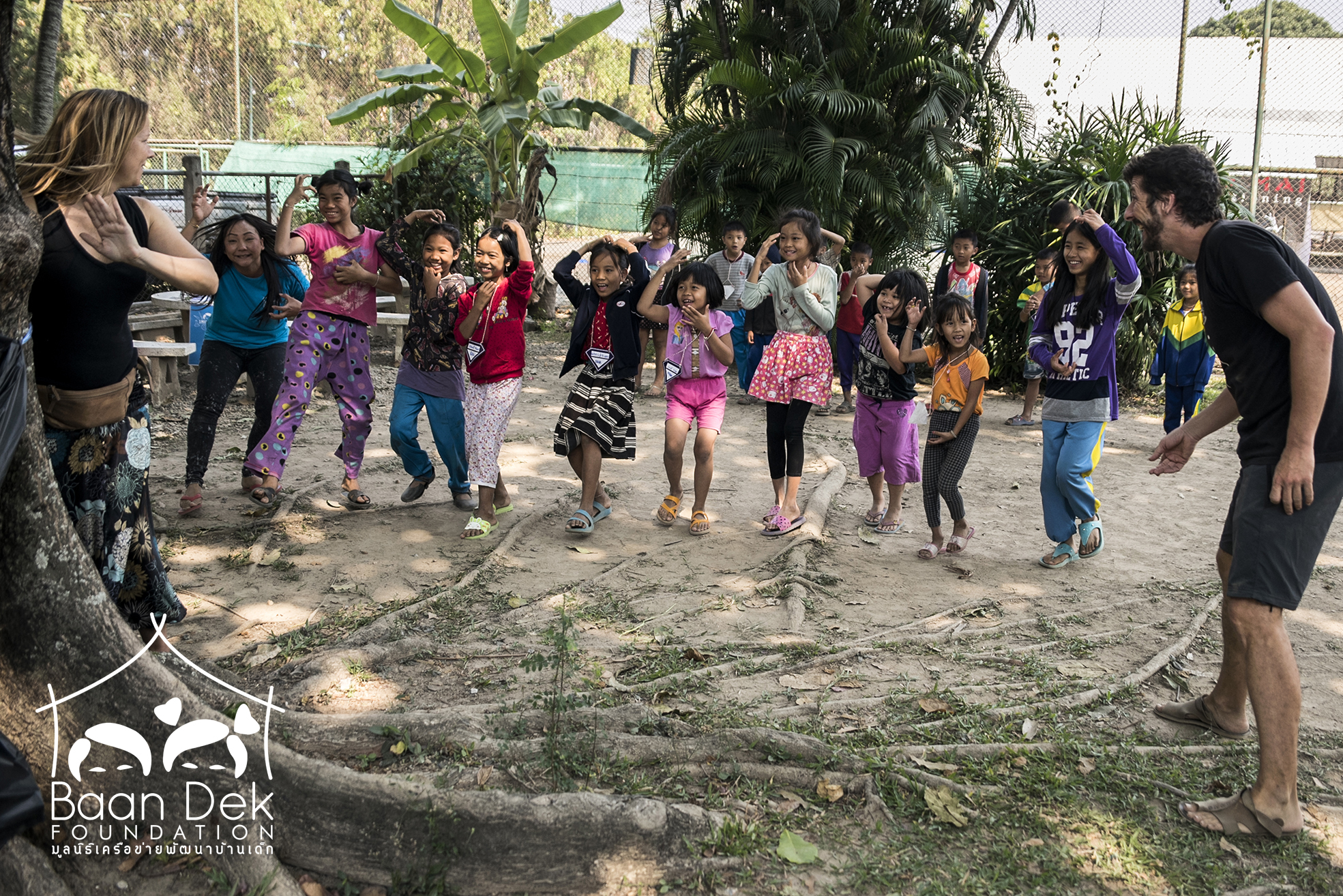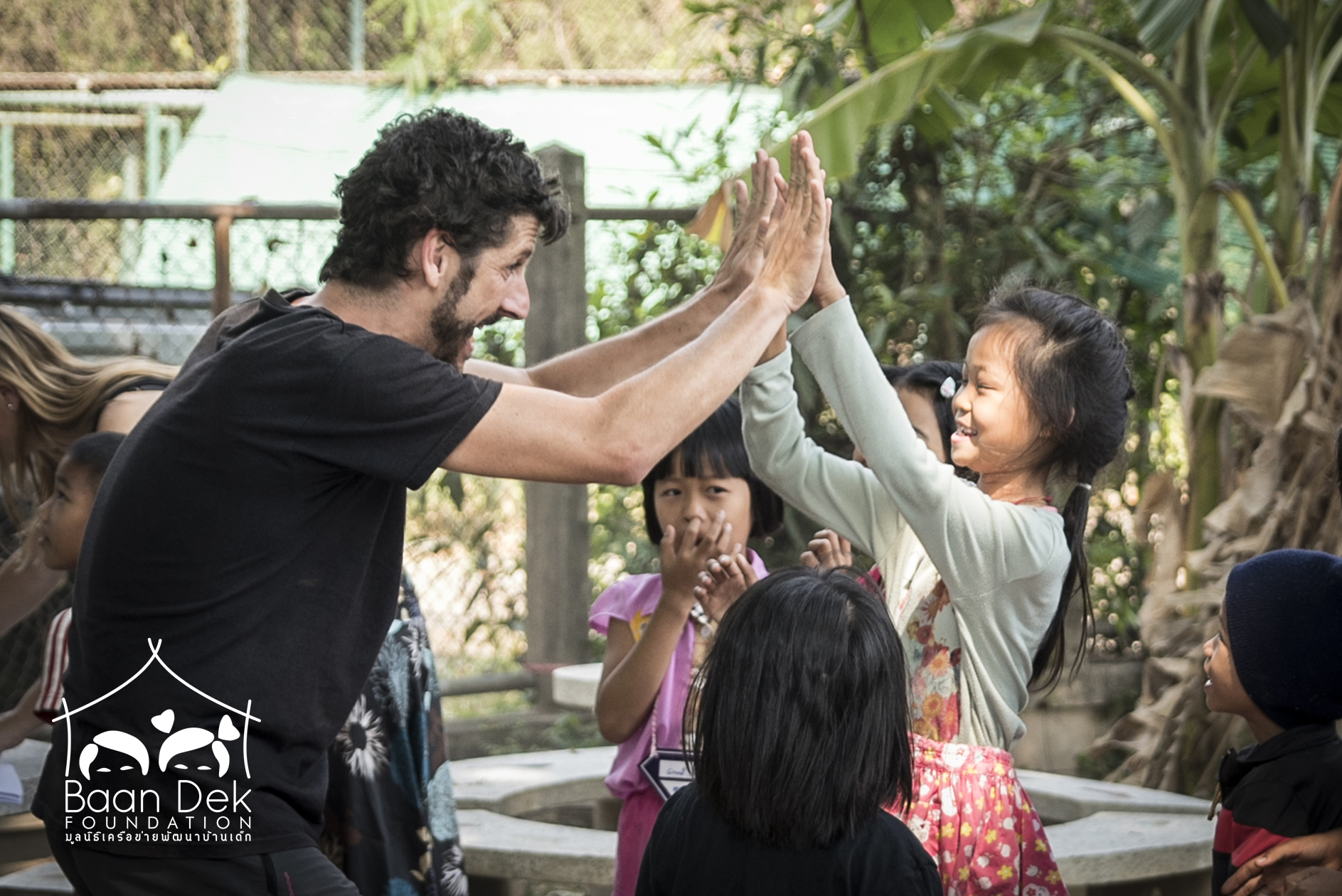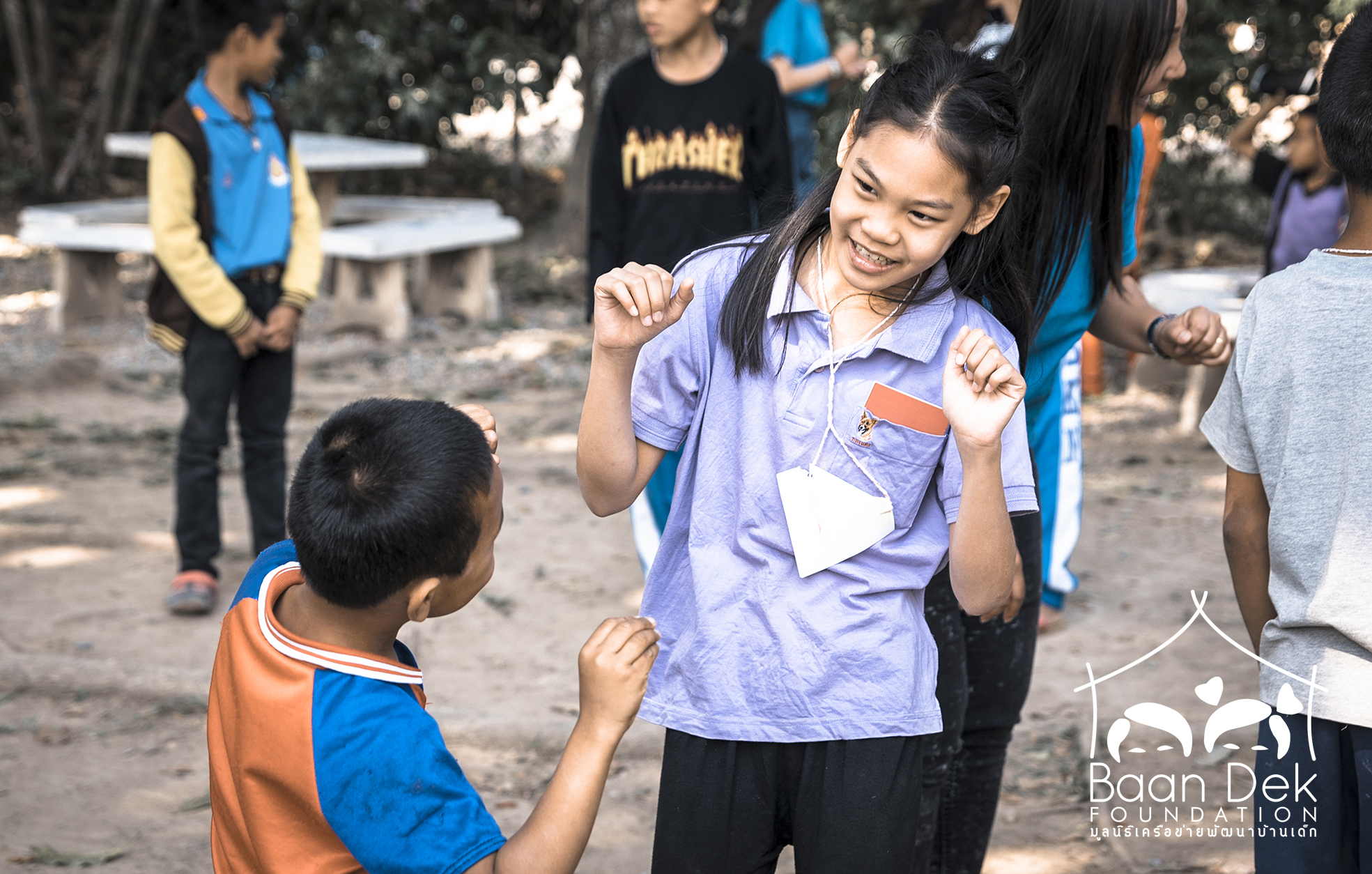 The rest of the workshop was a joy for the children, they did not stop laughing and playing in each exercise. Until the time was up, the children stood watching us waiting for us to continue… but it was time for the next group… For one moment, sweating for the effort, we had the feeling of being in the groundhog day, and the morning was going to be very long … but we were so wrong! Each group was equally delivered and different nuances, they even approached to repeat children of other groups, and thanks to Mon who at no time stopped giving everything!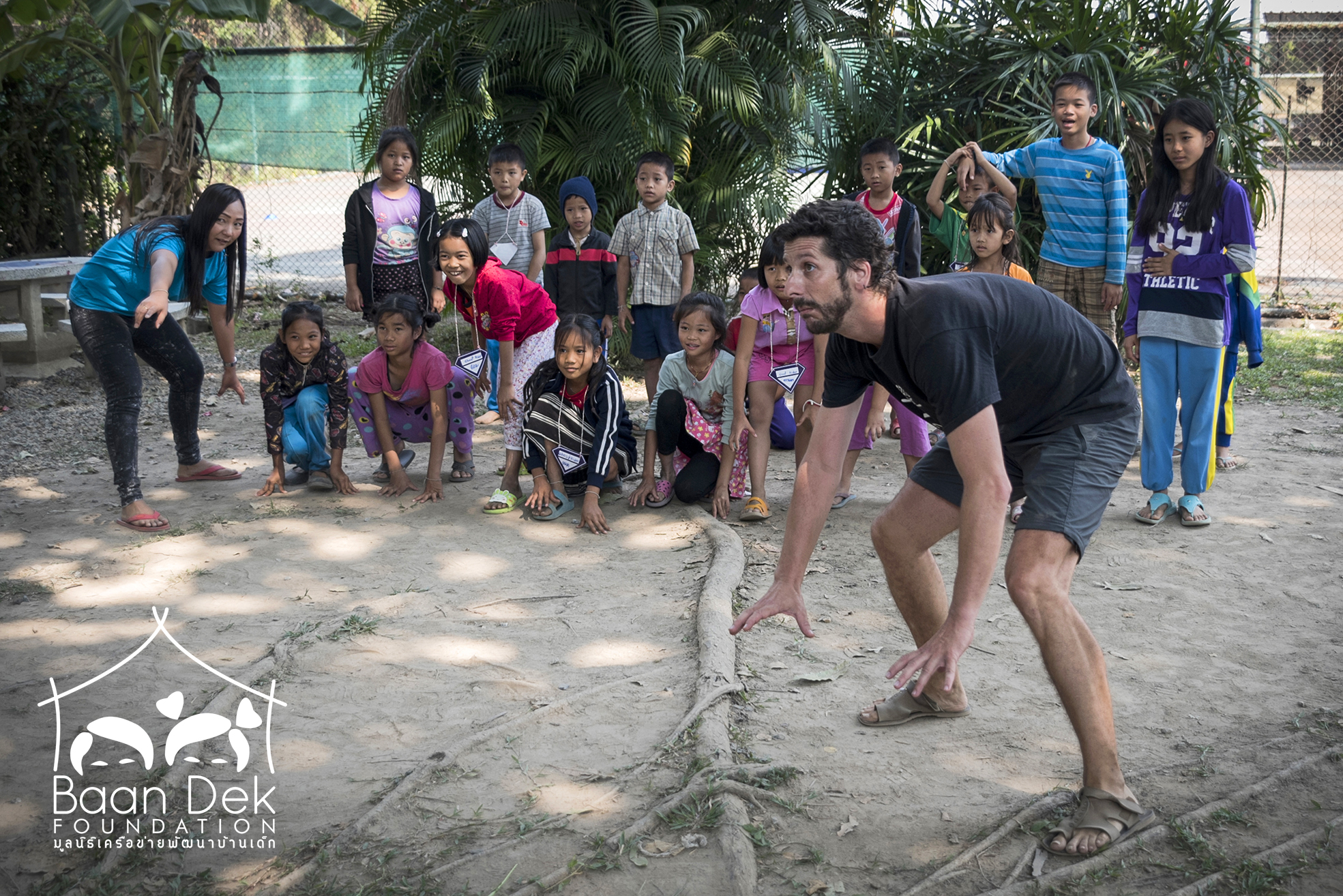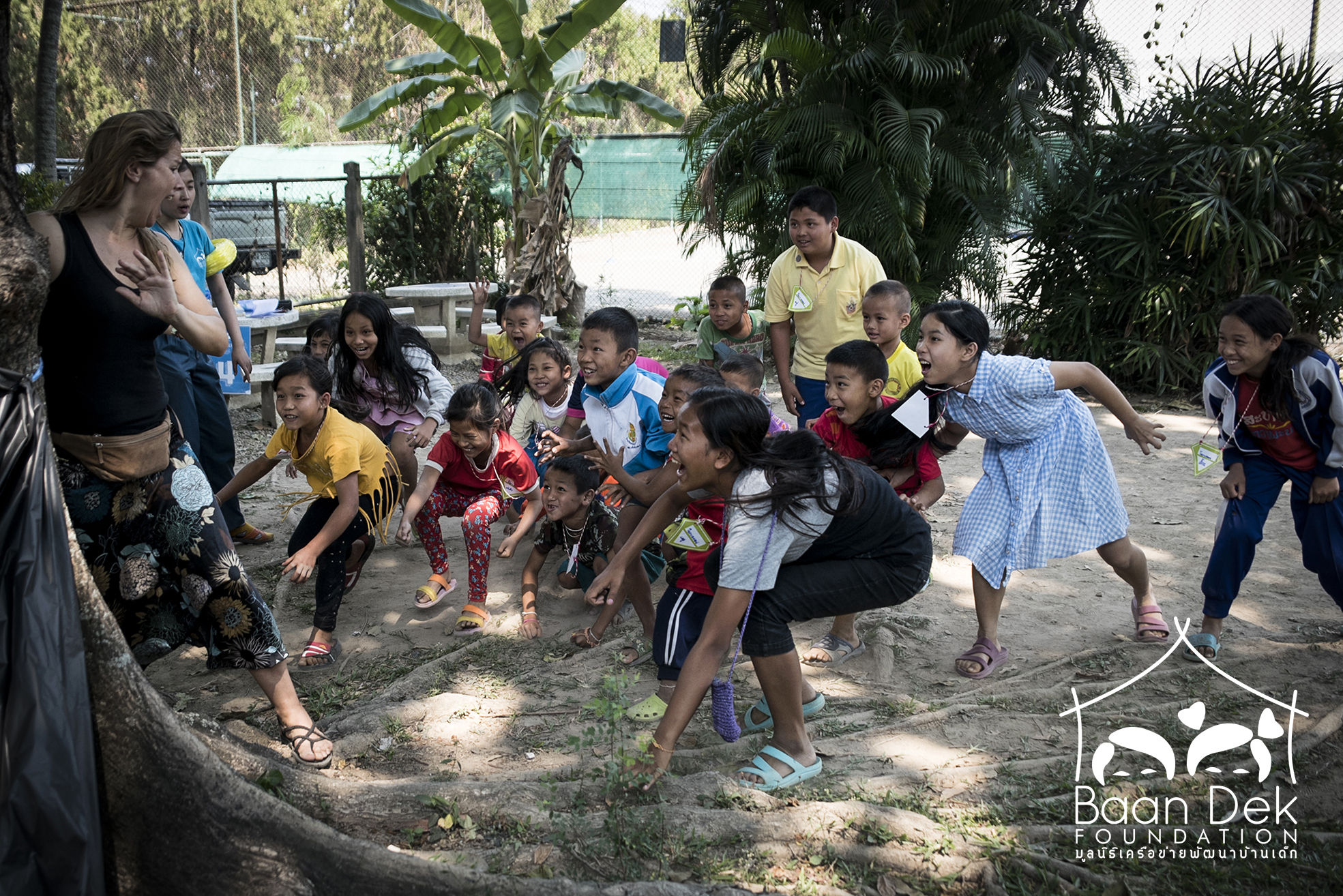 After being with the 4 groups, we were ecstatic with exhaustion and joy for the fun we had, so it was time to prepare for the Clown show !!
As our show happens in a park, the garden was the best place. They put some fabric on the floor so that the children could sit comfortably. Our stage was based on a table and a garden stone bench, trees, roots, palm trees, sand and a radiant sun, a perfect place to dream awaken for a while.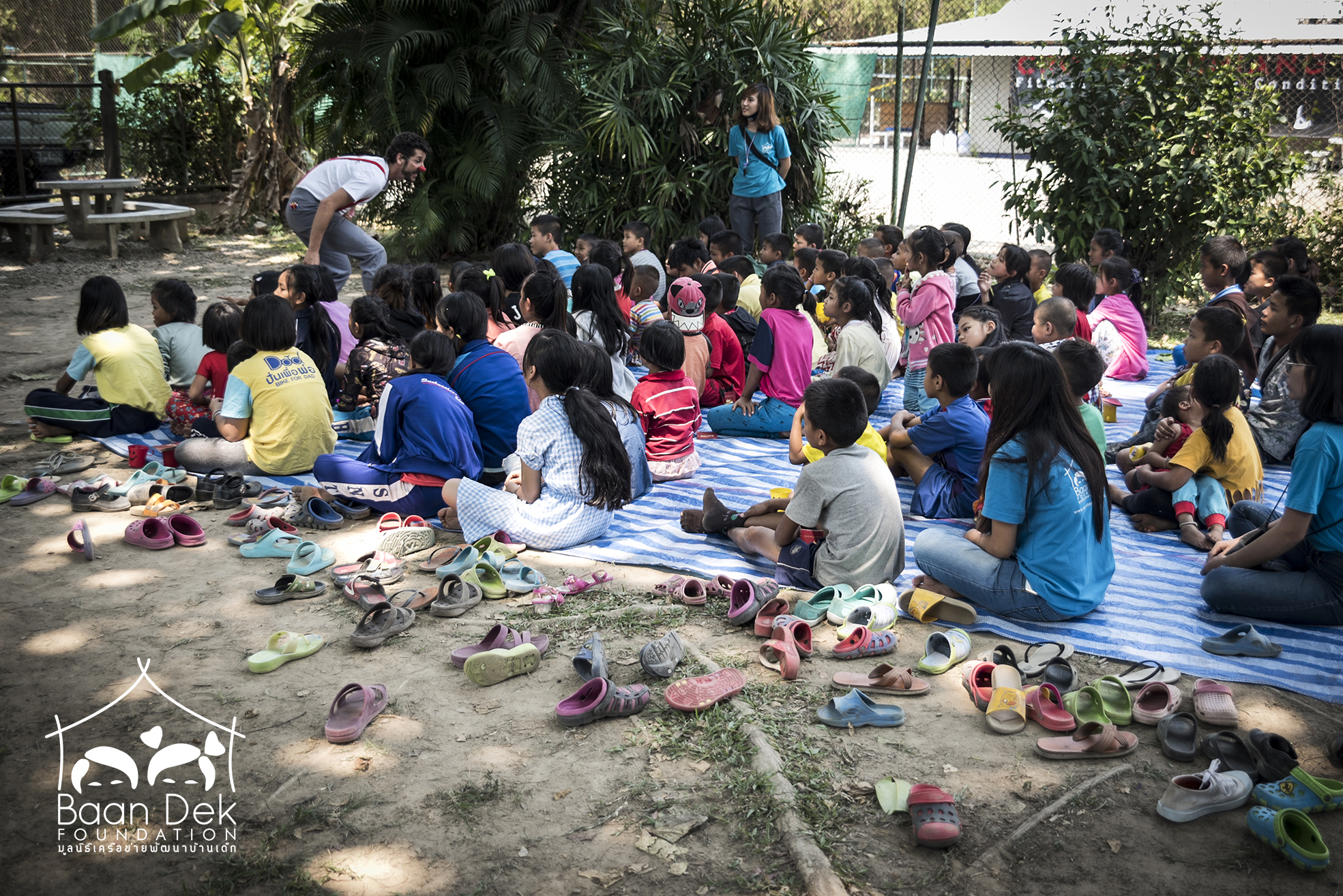 We started the show!! the youngest were sitting in the front, astonished, without losing detail, the first laughter began and you could see everyone half sitting, motionless without losing a detail, not a gesture, a gift for the clown. At one point I asked for the help of an educator who surprisingly gave us an imitation bird that was the delight of the audience. Everyone participated, actively or with the desire to make it happen, love, surprise, laughter, together, sharing the same feelings.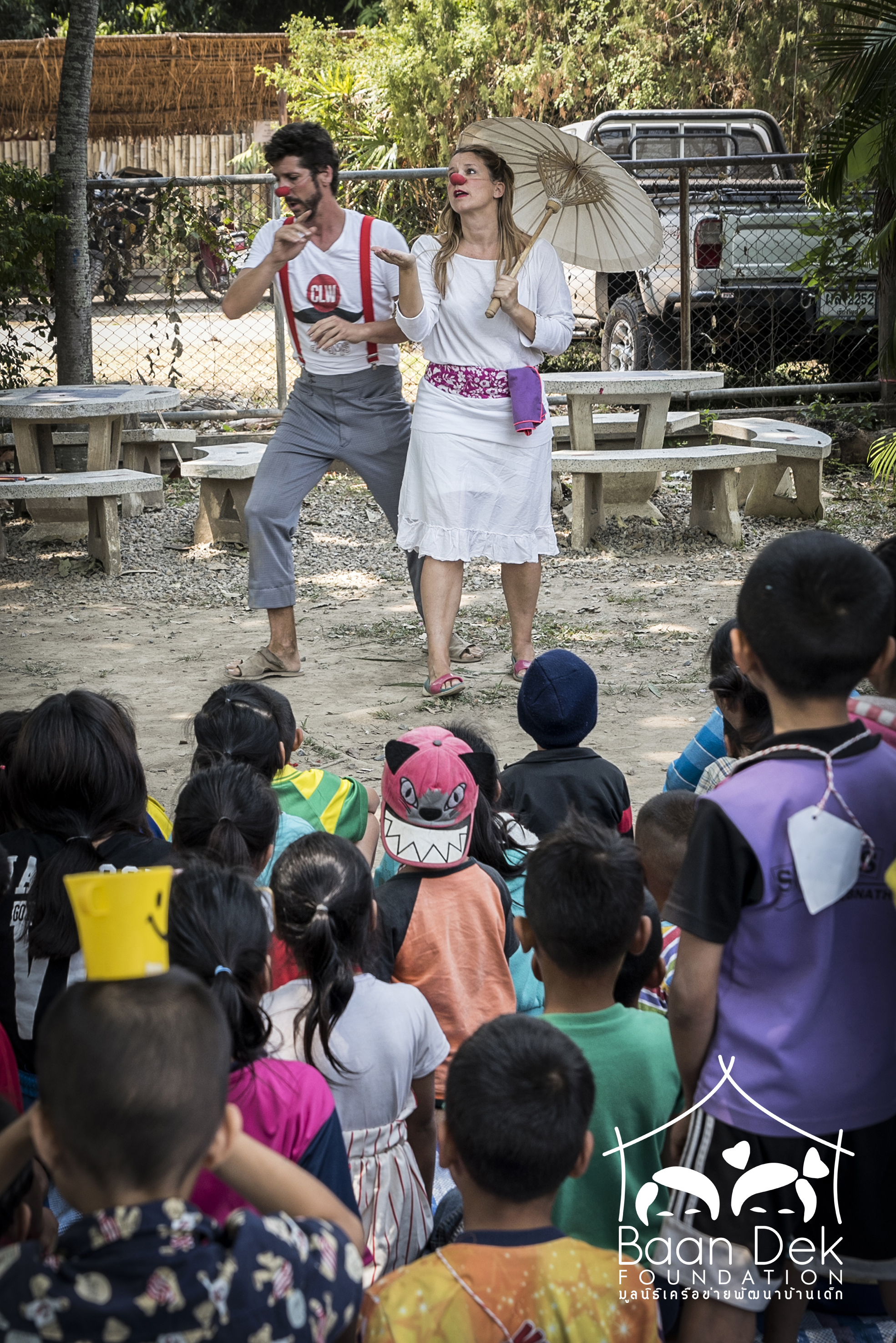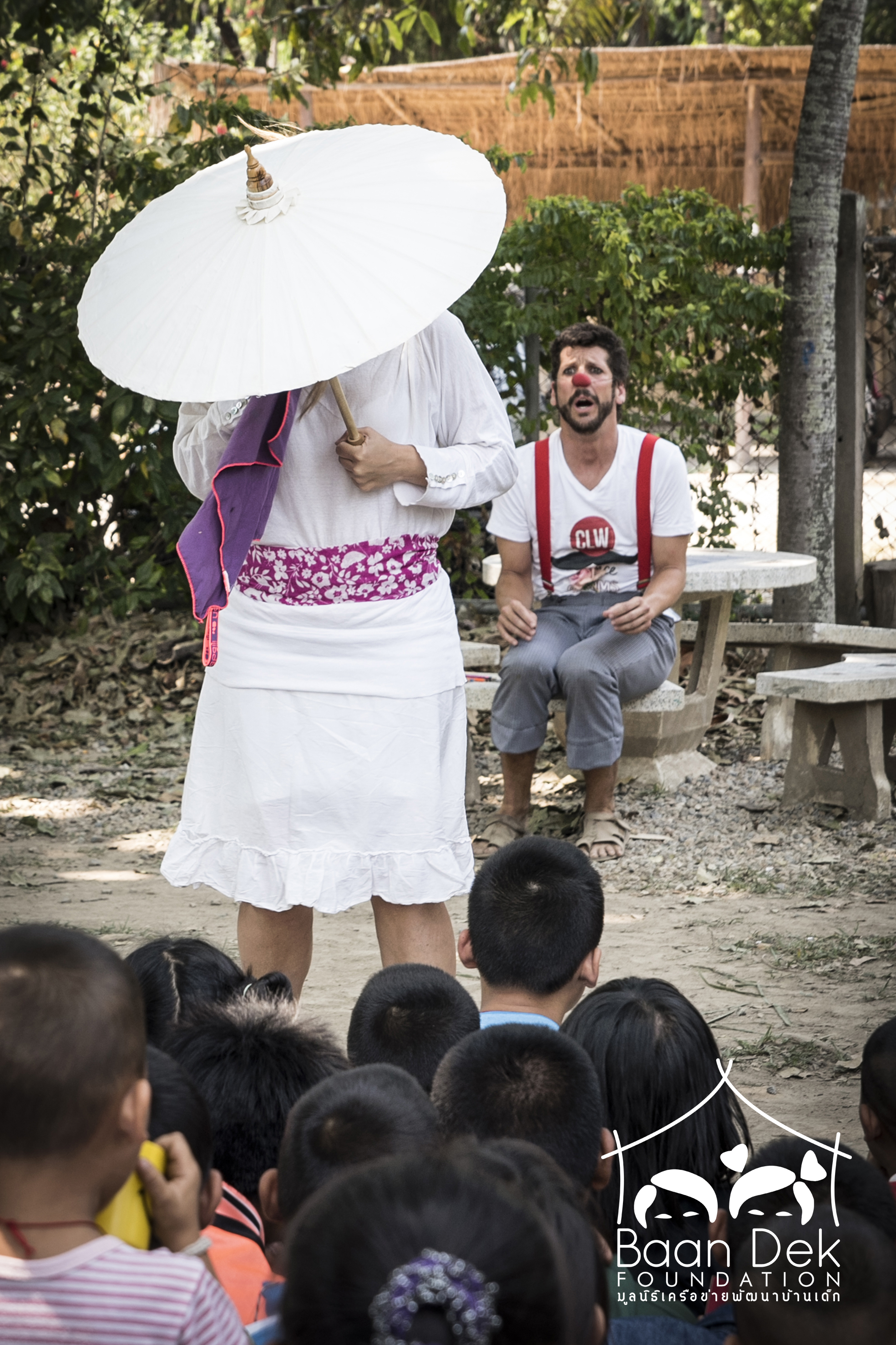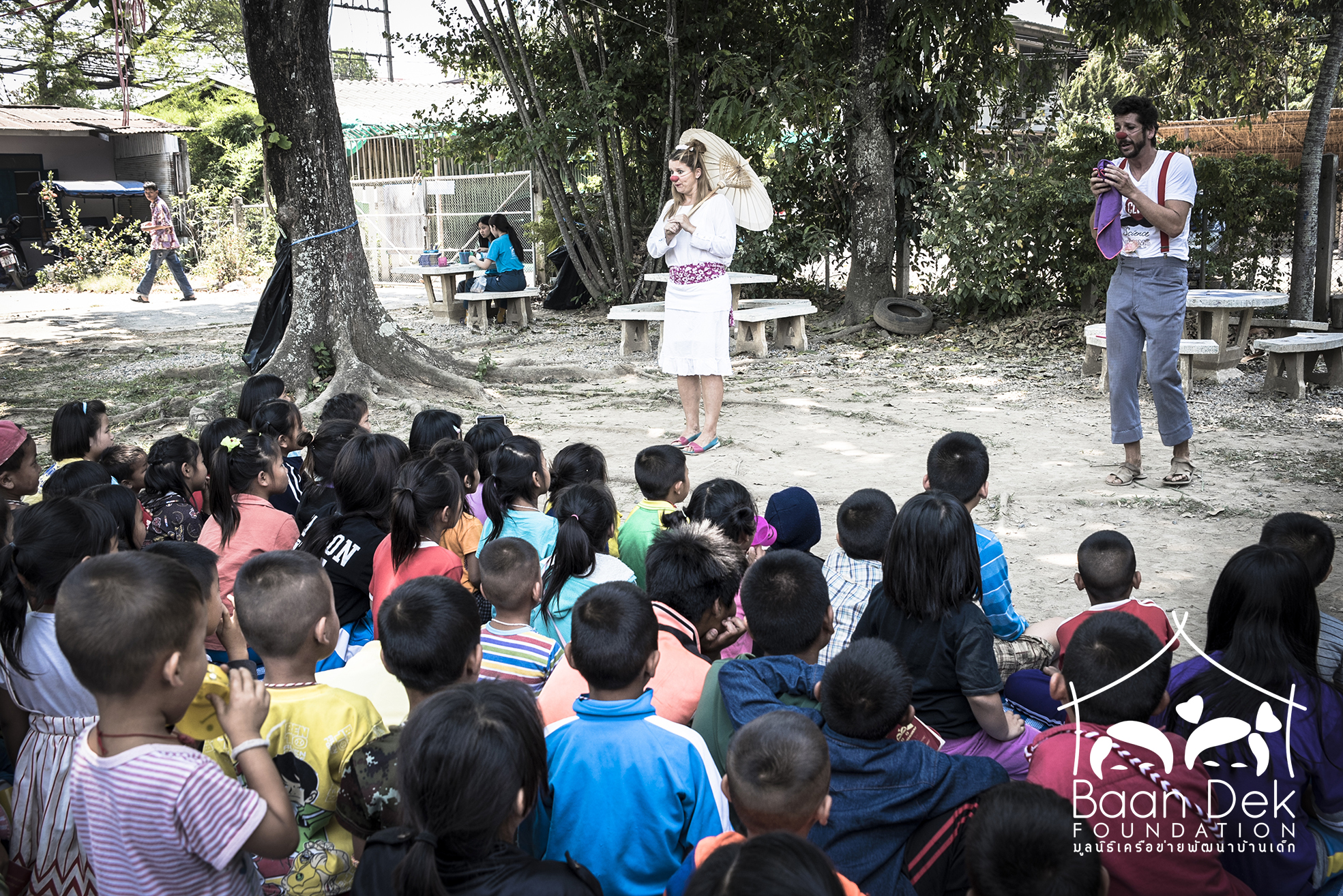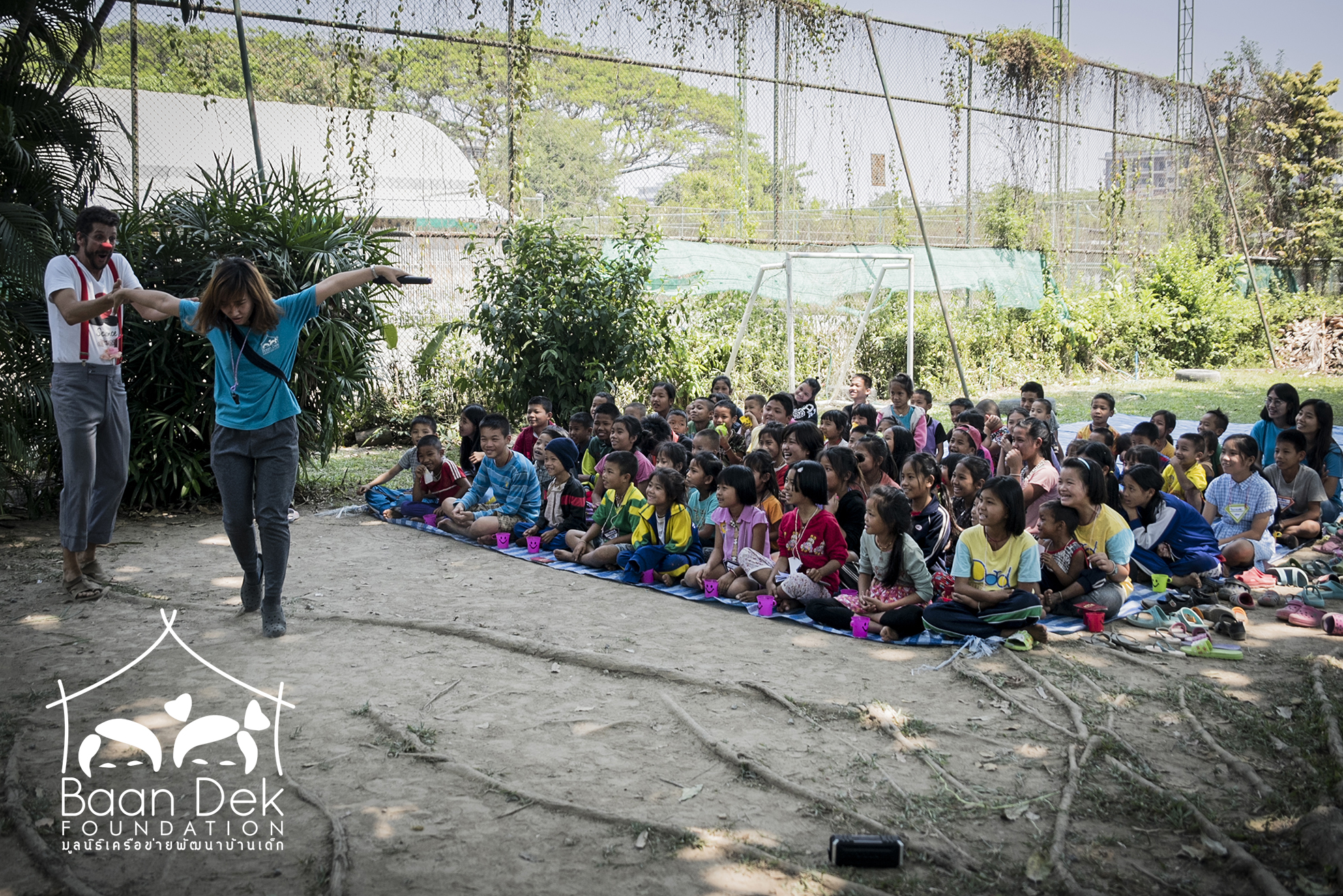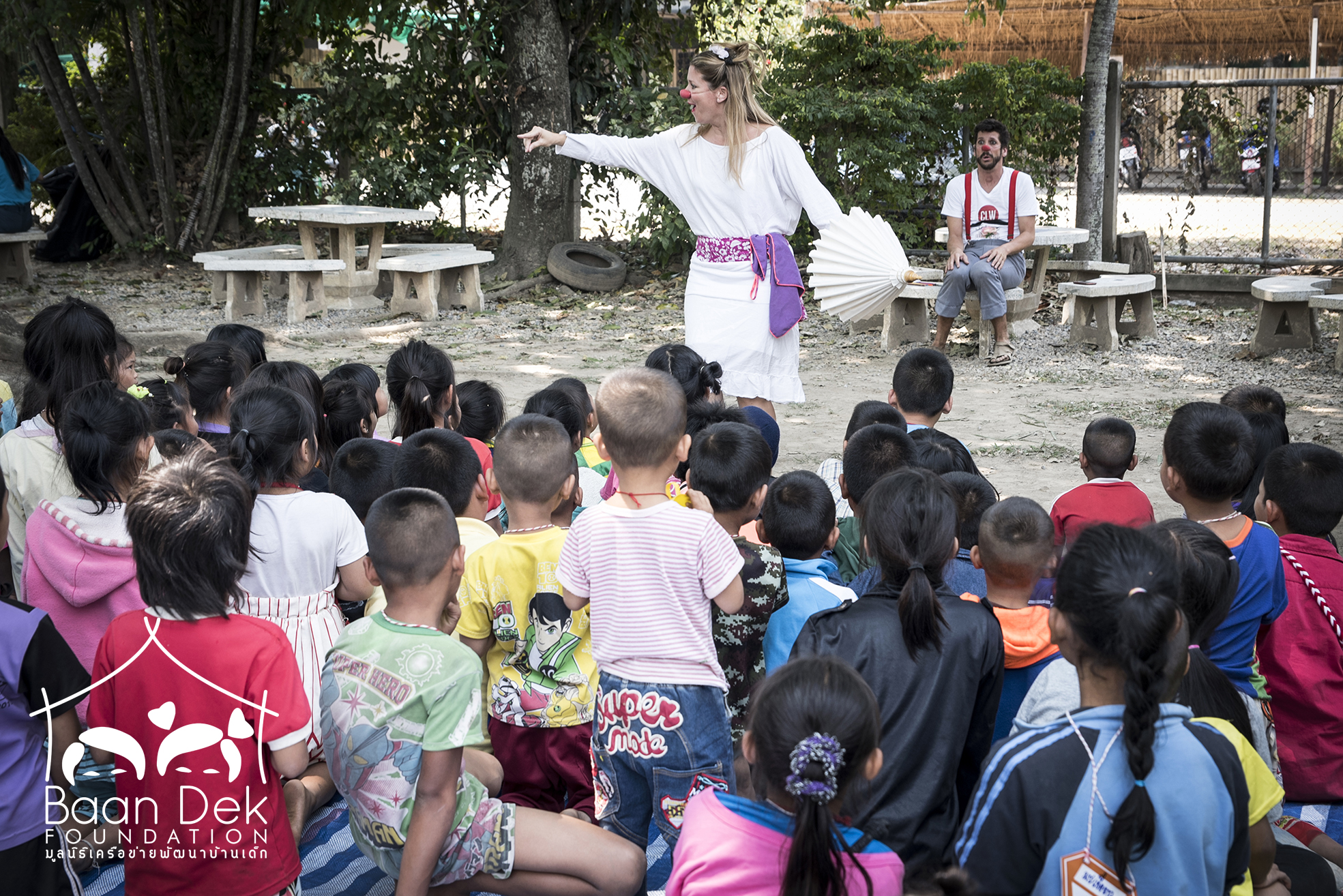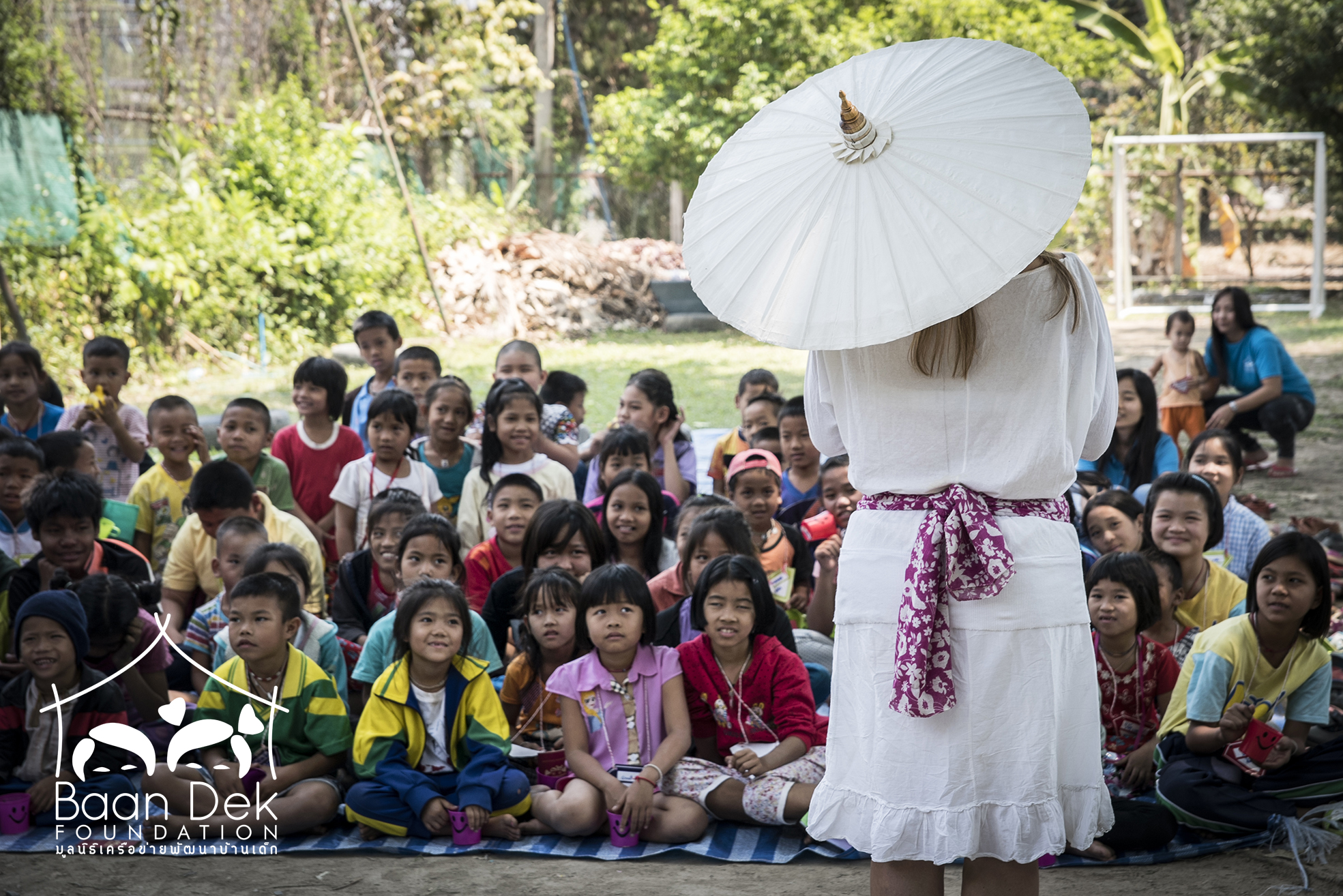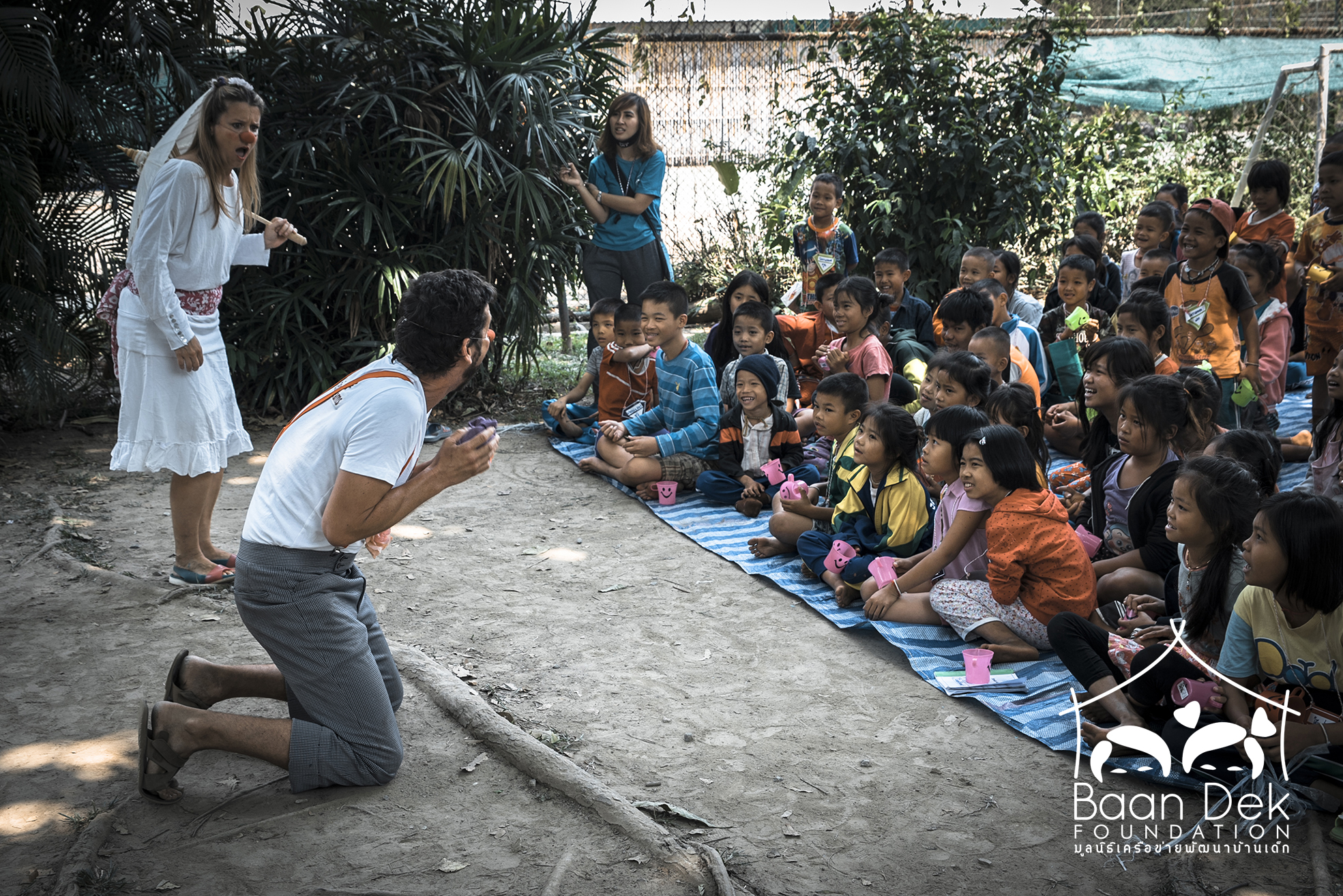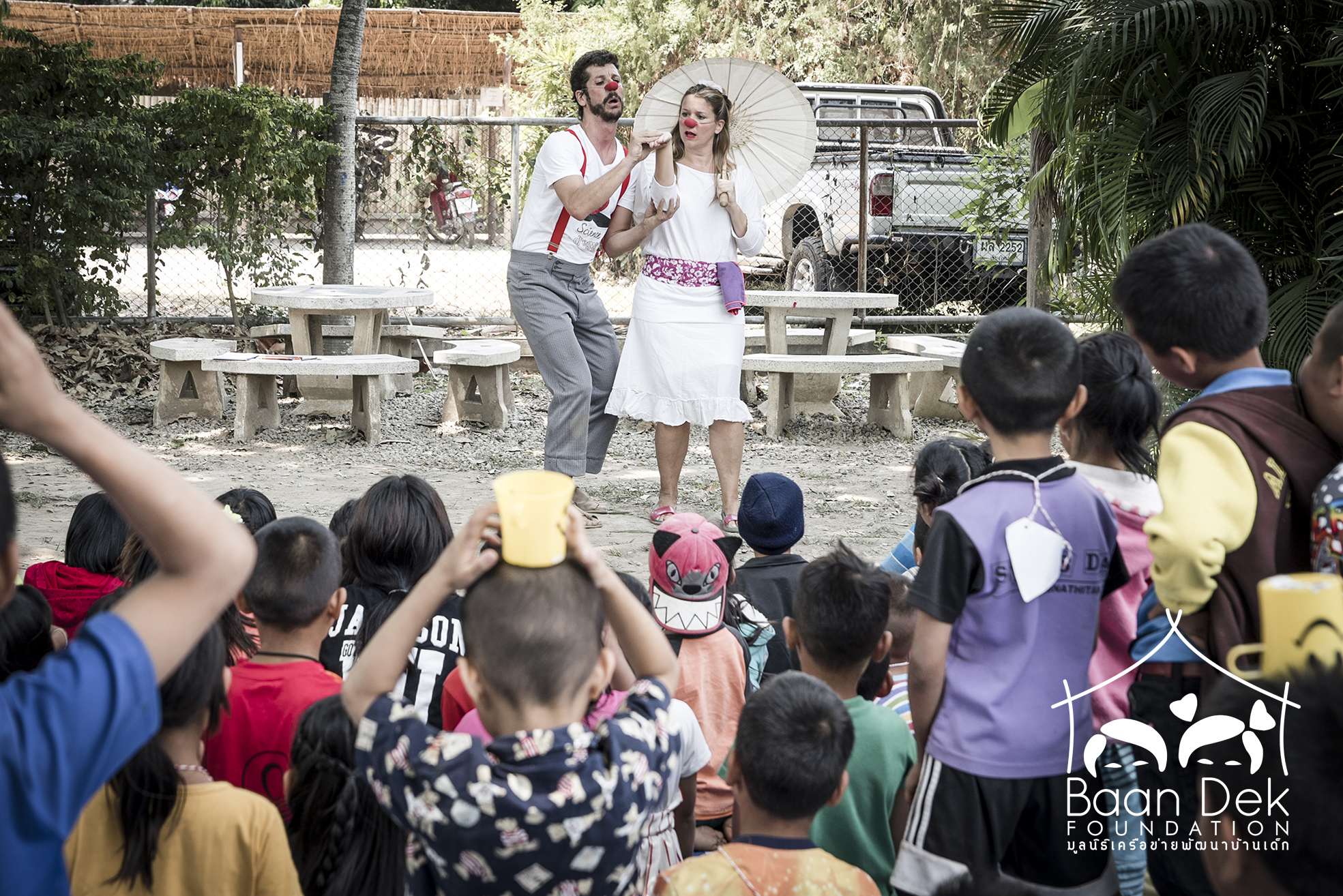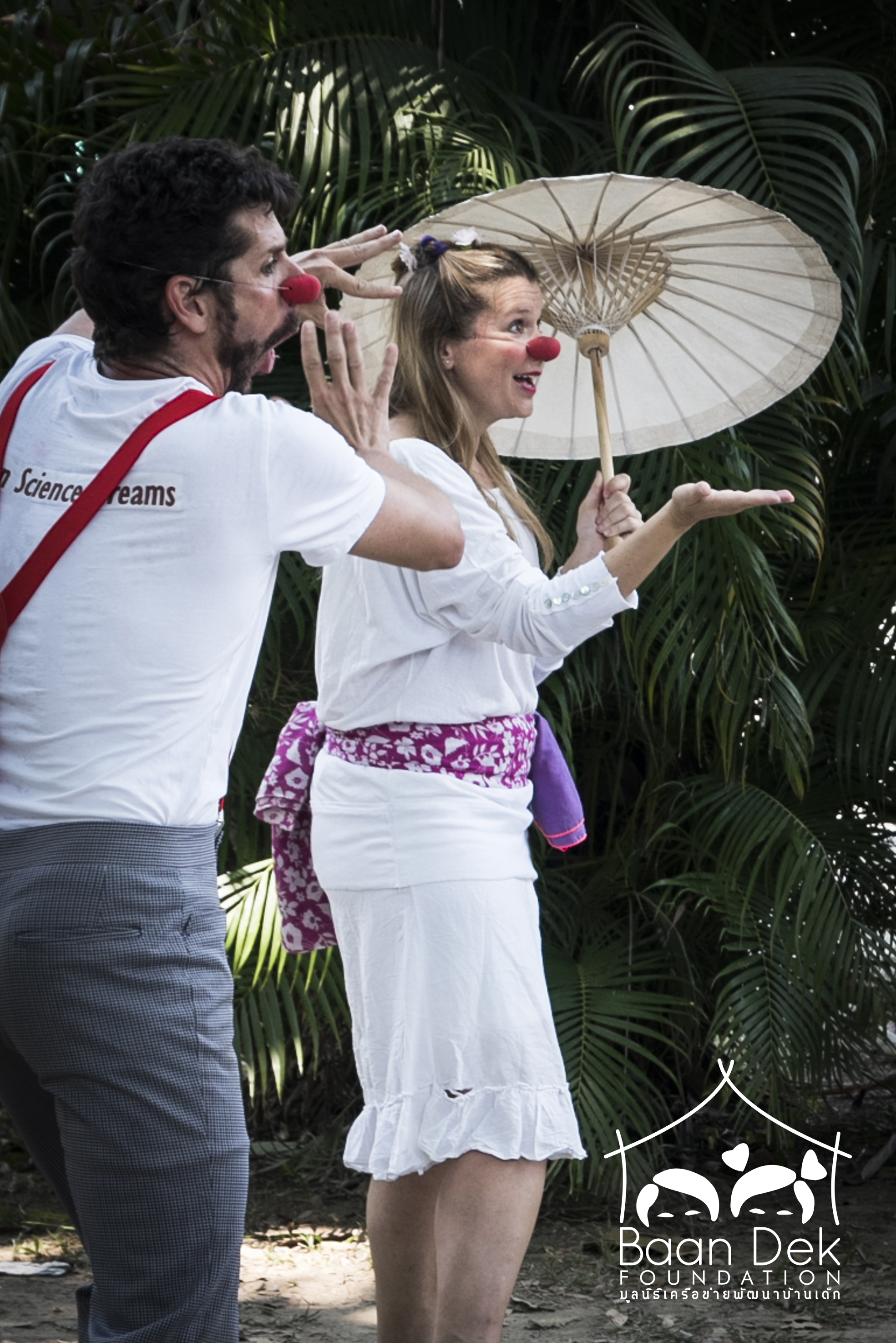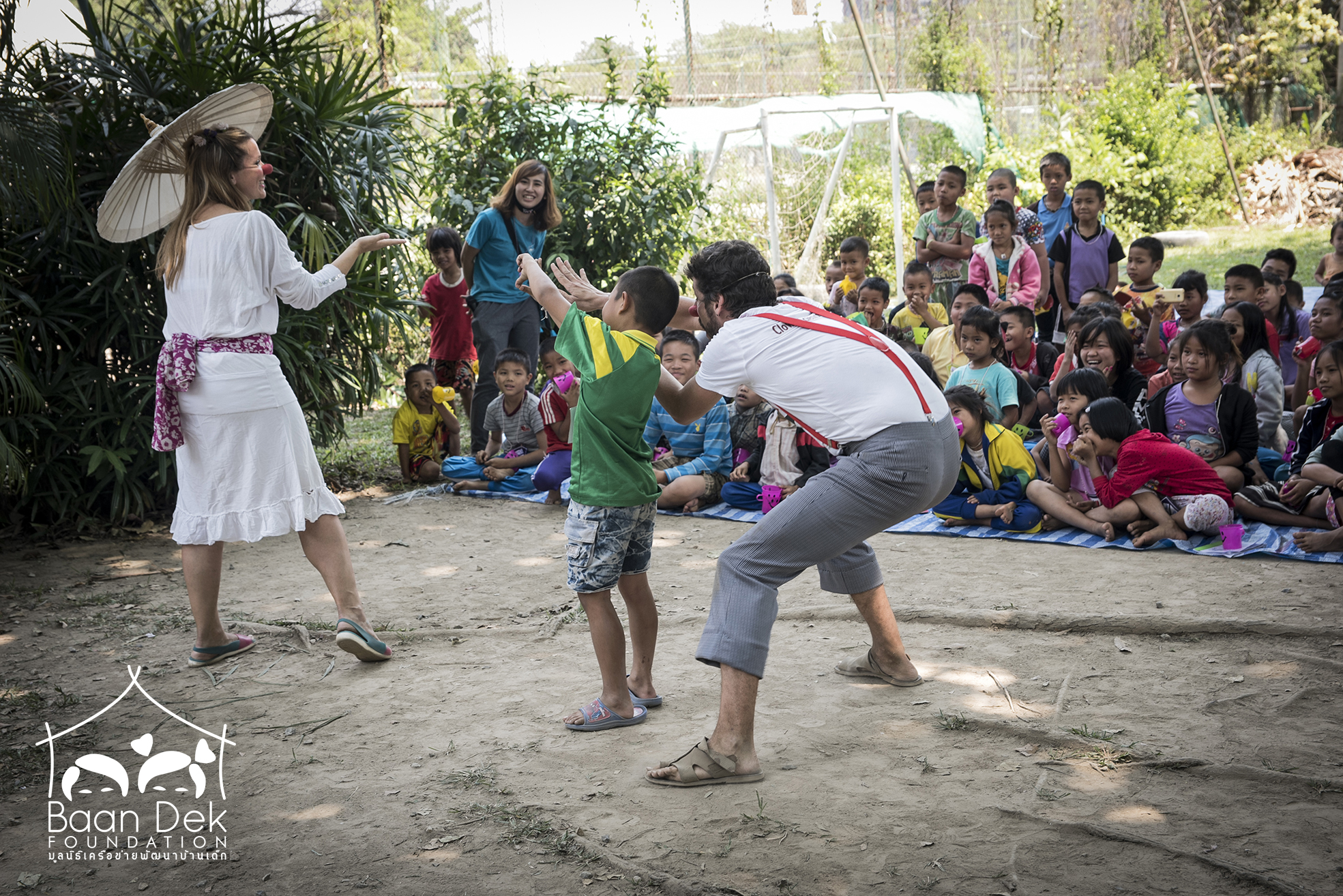 Finally, we said goodbye, dancing, looking at the audience and sighing the air of the whole day, a breath of happiness… the life I want to life…
At the end of the workshops and the show the children gave us a gift that they had made. So beautiful people!!!!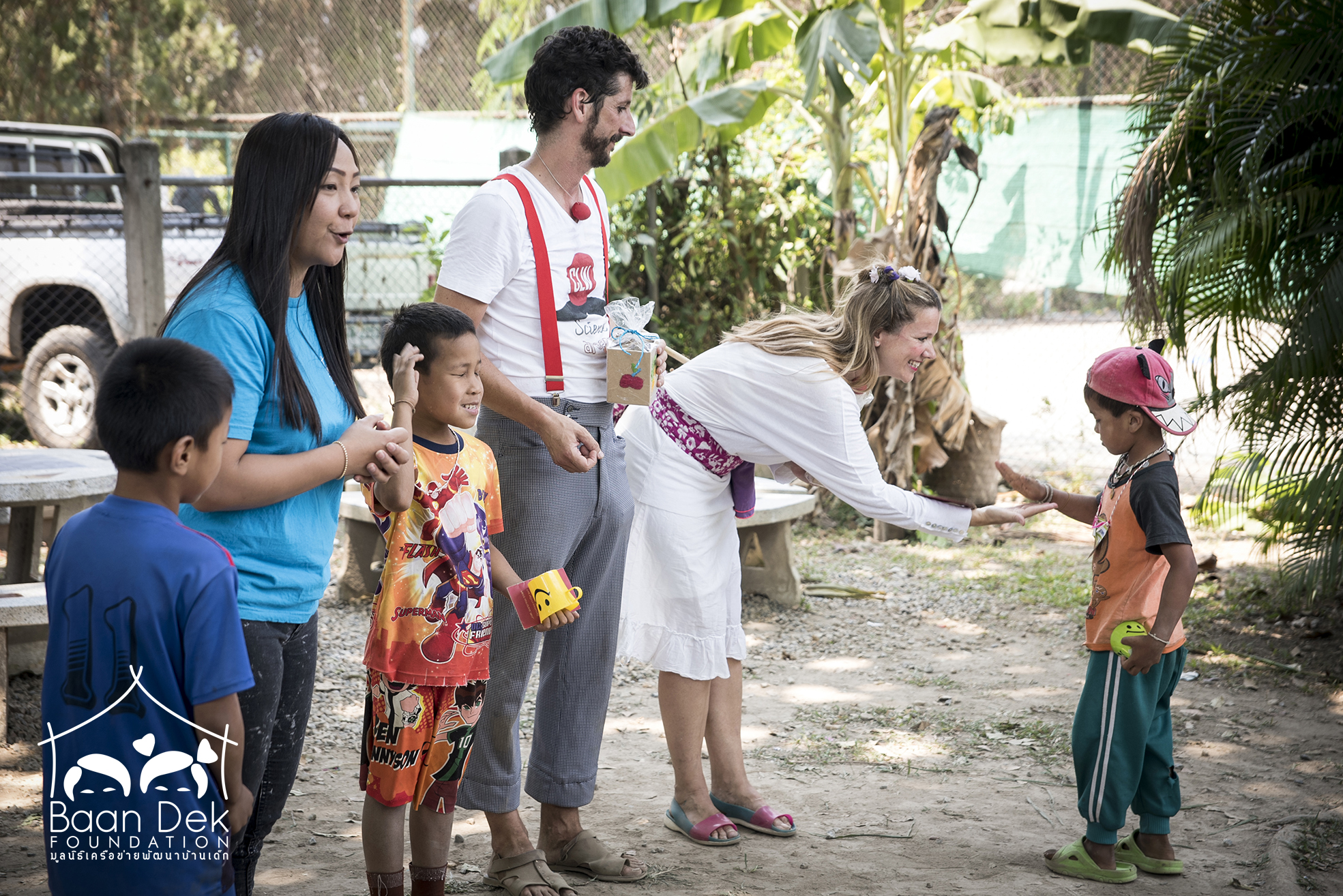 And … they invited us to eat, sharing the dining room, the same garden, with children and caregivers, while the children were coming time by time to play with us… : D. And we said goodbye, as travelers we always, sooner or later, we do leave… See you next time! We want to see you again !!