The first project we have done is in Arunothai (Nong Uk), a small village in northern Thailand, near Myanmar border. We traveled by motorcycle from Chiang Mai, 137 km, a good time on the road, but the occasion was worth it! There is the School of Hope.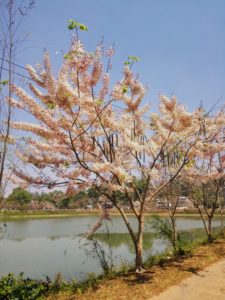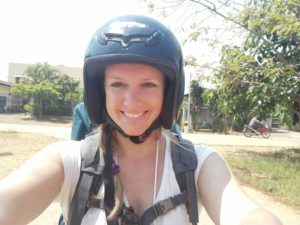 School of Hope is a school located inside the Wat Arunothai, a Buddhist temple, where children of Burmese origin (between 4 and 17 years old) whose parents live far away and can not take care of them. Their legal situation in Thailand is paperless. The only way these children can reside in Thailand is if a Thai adult takes responsibility of them (each adult can have a maximum of 10 dependent children).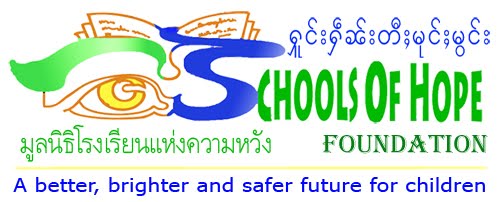 Thailand has more economic resources than Myanmar, so this school gives them the opportunity to have a roof, eat properly, have personal hygiene routines, learn at school to be able to have a profession, etc.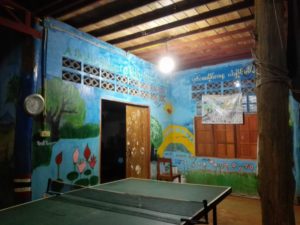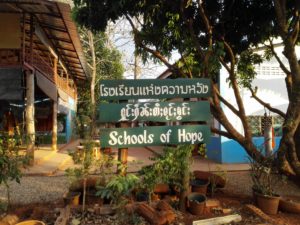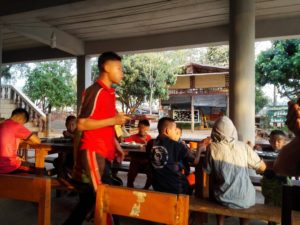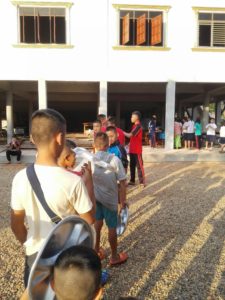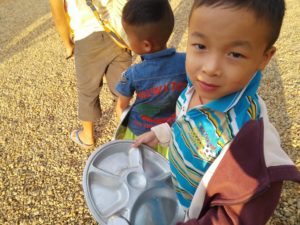 The children mix with the novice monks of the temple in the afternoon, and together they learn and meditate. The caregivers, like Mr. Ken and Mr. Ae, take care of the 45 children, and give them all the attention they can, in addition to devoting part of their salary to purchase some supplements such as snack and milk.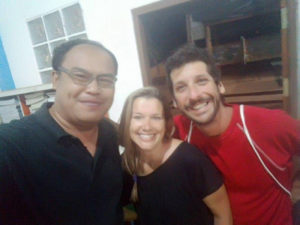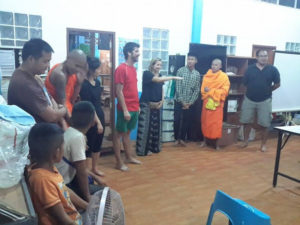 So that day they were waiting for us to share, enjoying … a Clown Journey !!!! Ole Ole ole!!
We started with a dynamic / outdoor warming-up game. At first they behaved timidly, but as the minutes passed the smiles began to loosen. As we progressed, they were more and more engaged, with a surprising motivation, laughing, they perfectly understood the games although our language were universal gestures and a minimum English. We were surprised, for the dedication of the novice monks, very interested to know and learn more. It really was a fantastic experience, feeding our hearts, it was a lesson, how much we can give each other.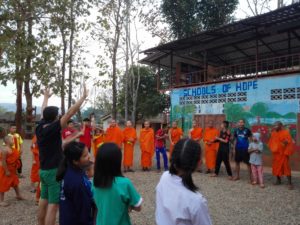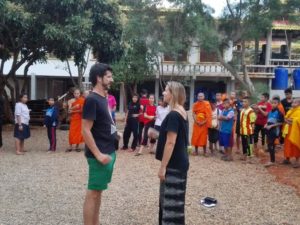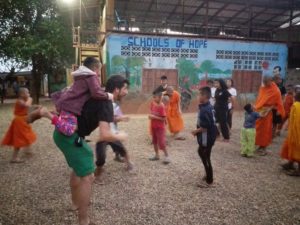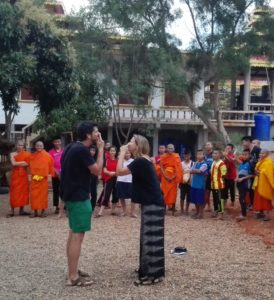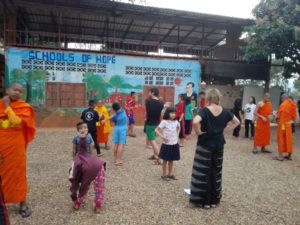 And finally, we prepared a theater with the materials that we could find, and we made them a representation of Clown !! Dreaming Paintings!! None of them had gone or seen anything of theater or clown before, so this was their first experience, and we were going to give it all!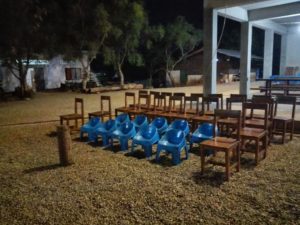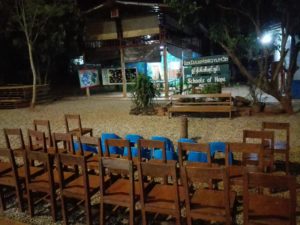 Let the show begin! All the children sitting expectantly, with their mouths open … and the music started to sound!! A real thrill!!!!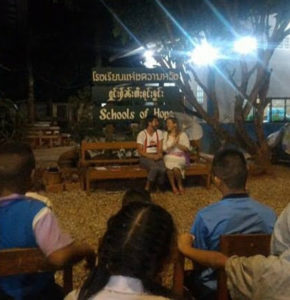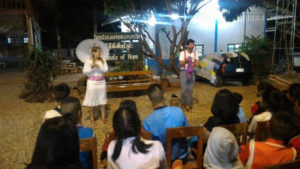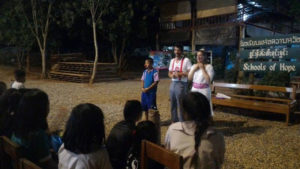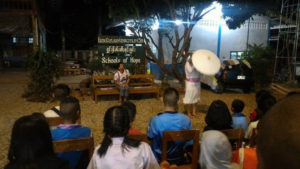 I guess it is not necessary to mention that it was an unforgettable experience, that we fell in love with them every minute … they are so beautiful! and that we enjoyed together sharing in the best possible way, through our eyes, our gestures and from the pure sincerity, through the Clown.