And finally we are in India !!!! Oooooeeeeh !! We leave Nepal, and after 24 hours of travel on several local buses, some about to dismount and sometimes lacking glass in the windows, we arrive in Varanasi.
Varanasi is one of the most emblematic and sacred cities of India. That's where every Hindu who can afford it takes his beloved ones to be cremated on the banks of the river Ganges in a sinking ceremony … a show of religion, mysticism and sadhus (people who abandon all earthly life to meditate and do yoga).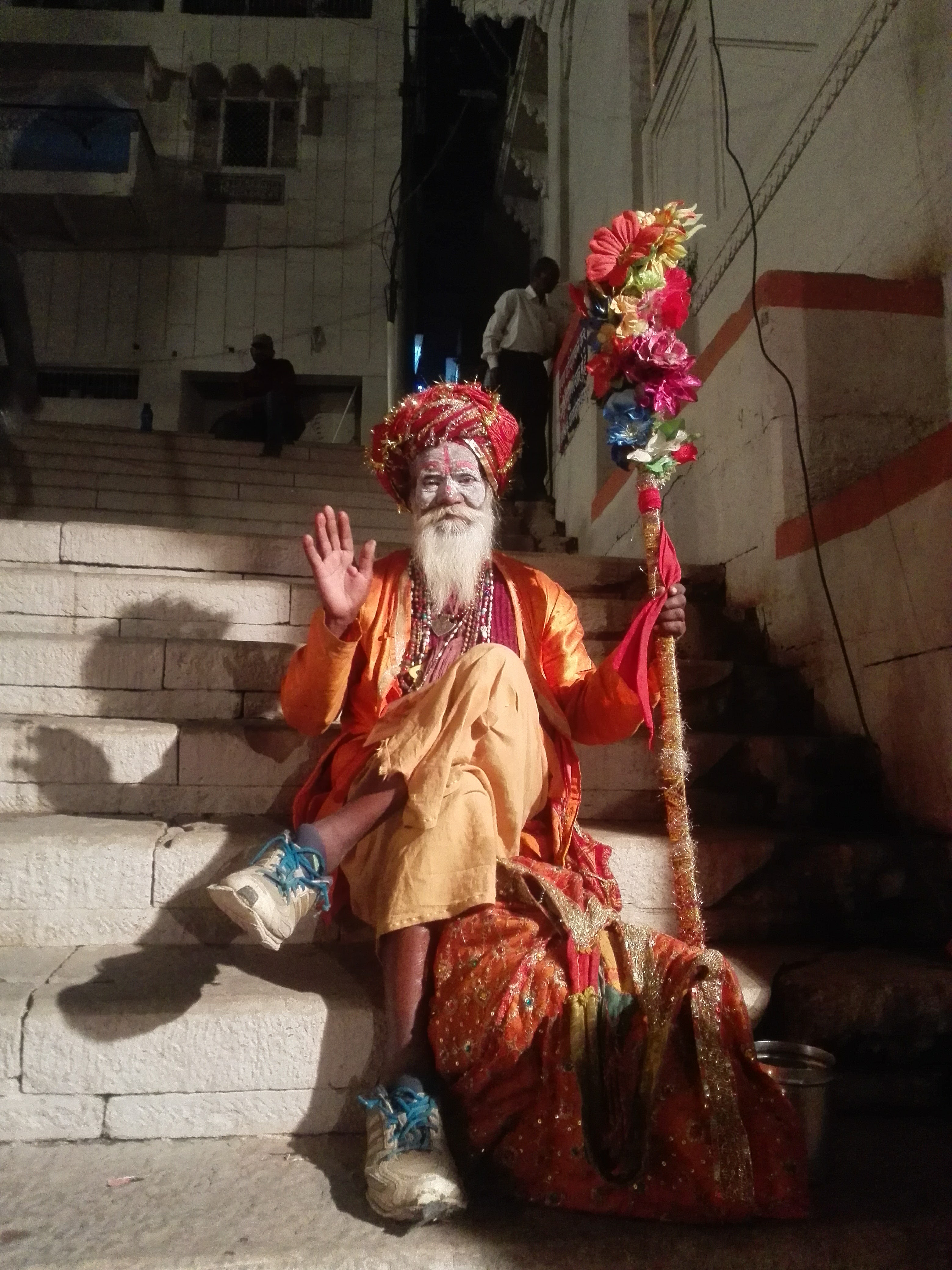 In this city we contacted Learn for life, an NGO founded and directed by Nicole and Michael, a very nice couple. They have several projects underway. We collaborate with them doing two clown workshops and one performance at the school they manage. In addition, they have a bakery that produce organic products made by local people. They are also training women in tailoring techniques and they make clothes that they then sell in the store they opened while we were there.

We went to the guesthouse they have, Bread Brown Bakery. It was not easy to find it since since it was opened at least three imitations with the same or very similar name have appeared. Even one of them claims that he also sponsors a school that they do not even have open … The management of these people is very good, so we were not surprised that imitators and envious detractors come out … Once there we talked with them and we agreed to do the workshops the next day, great!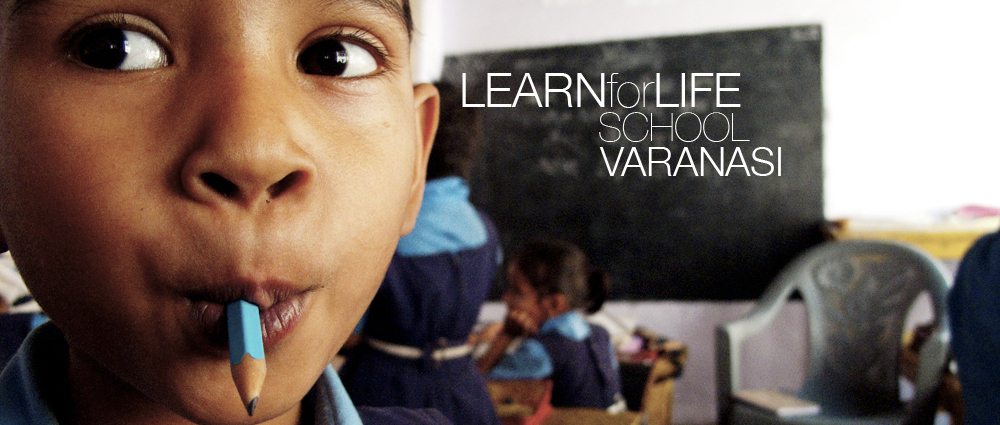 The school is a two-story building that houses the school, the bakery and the apartment of Nicole and Michael. It is an old building but it is correct and well taken care of. The youngest are in another farm across the street, with a large garden and a covered area where the youngest nursery play and learn with the teacher. In addition there is also the dressing room with sewing machines.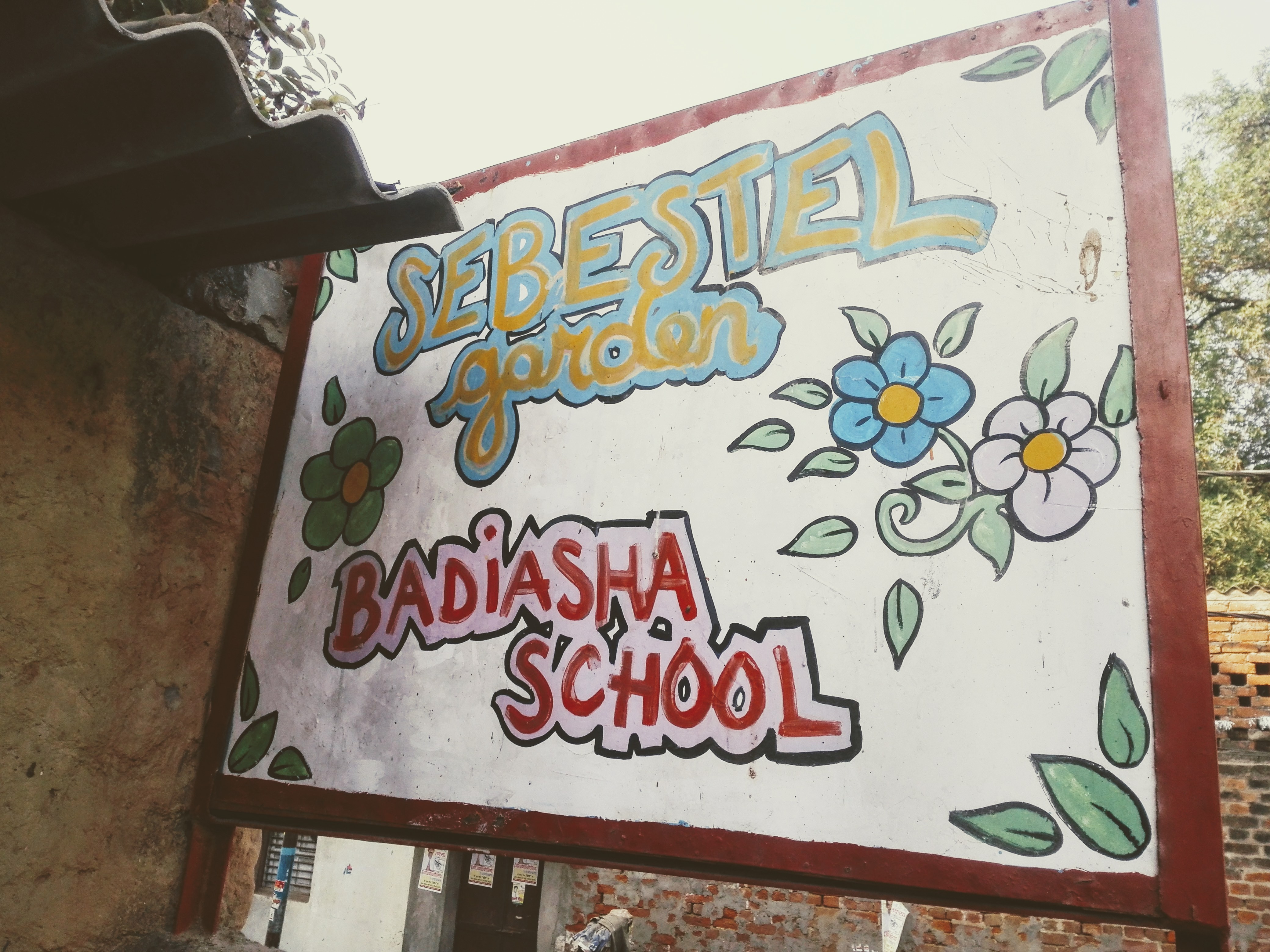 The workshops were in this garden. The first group was about 25 children between 8 and 10 years old. We started as always warming up, giving game, and they responded accordingly, like children. We had a great time, playing, dancing, performing.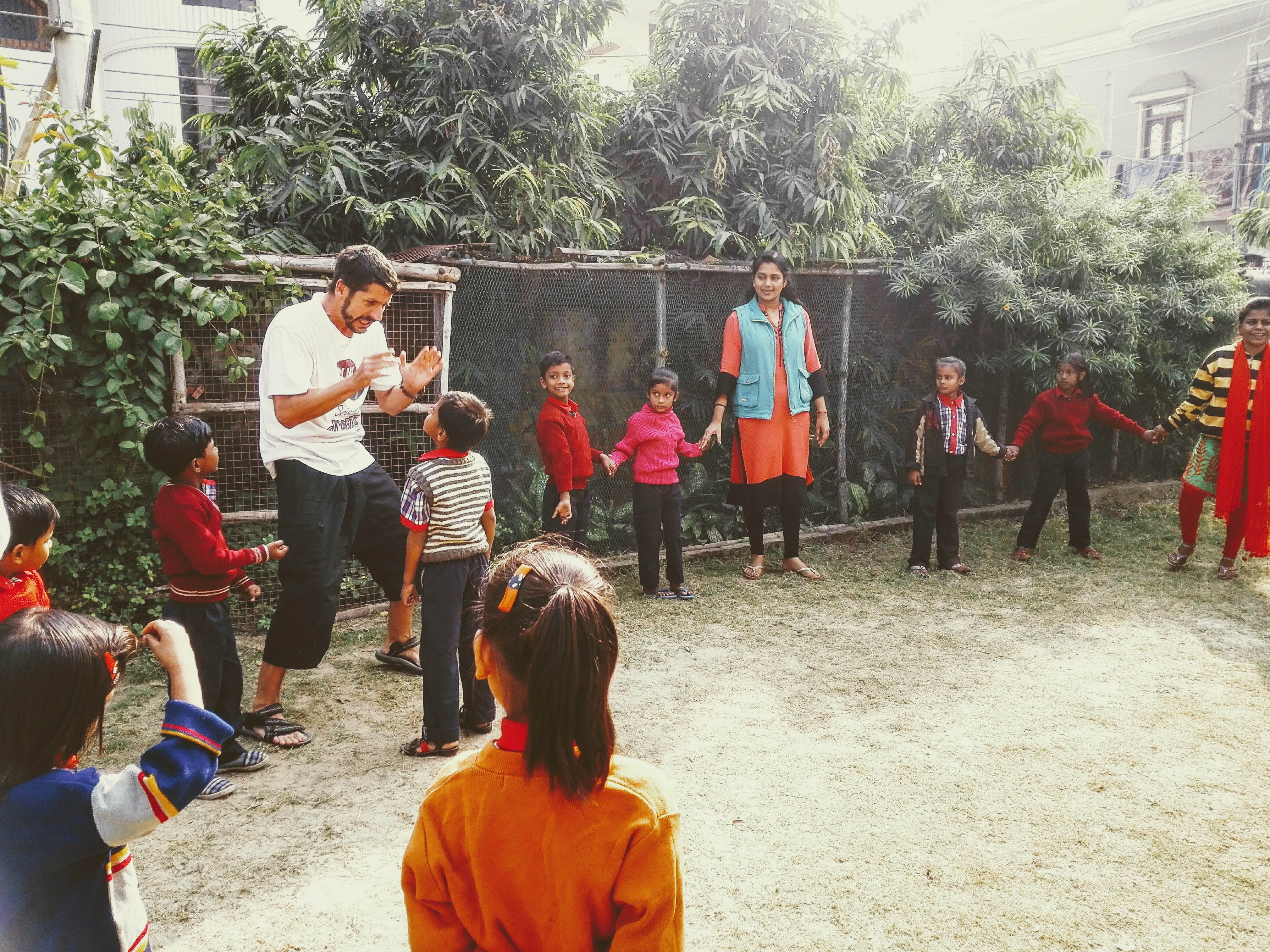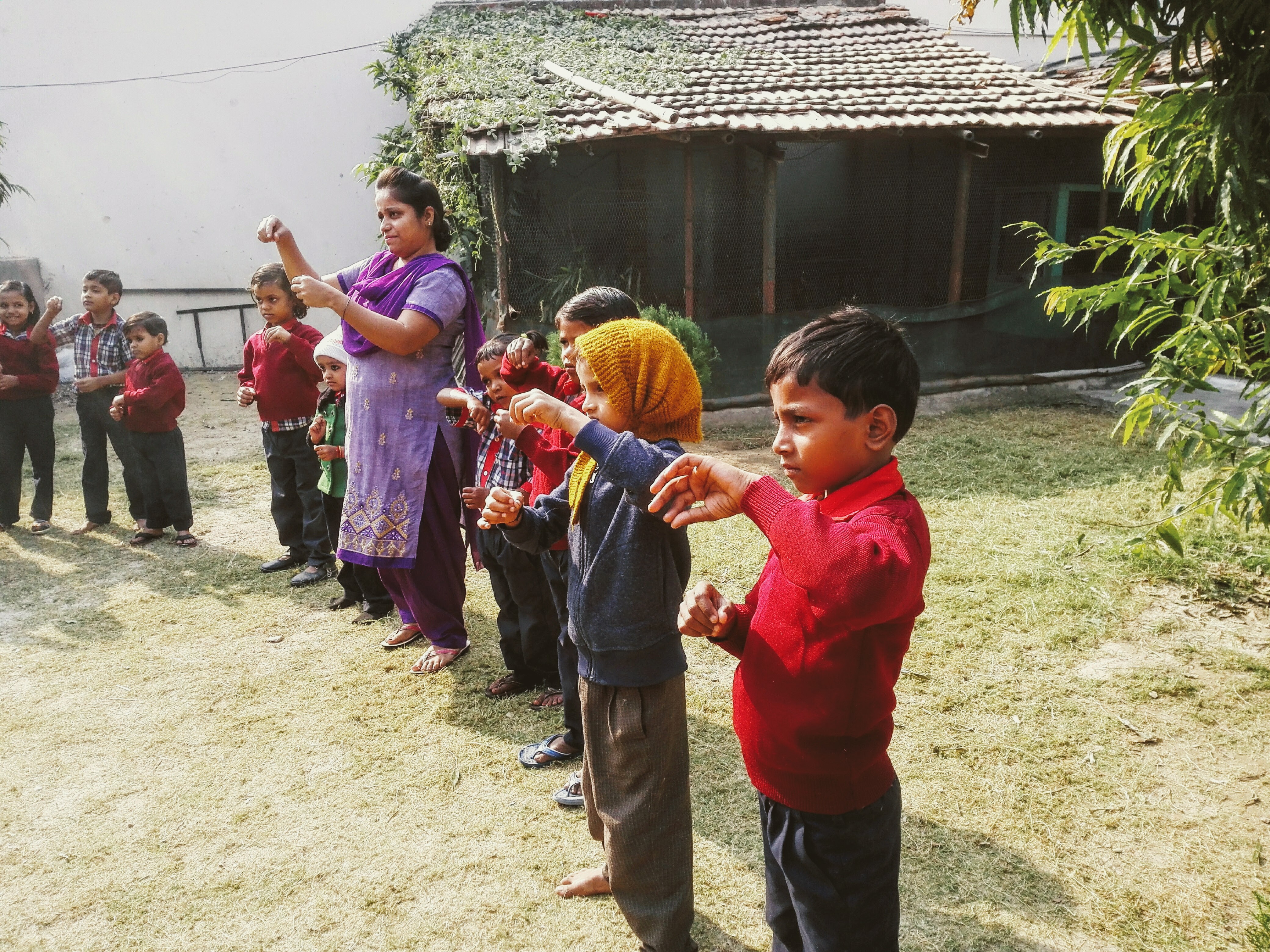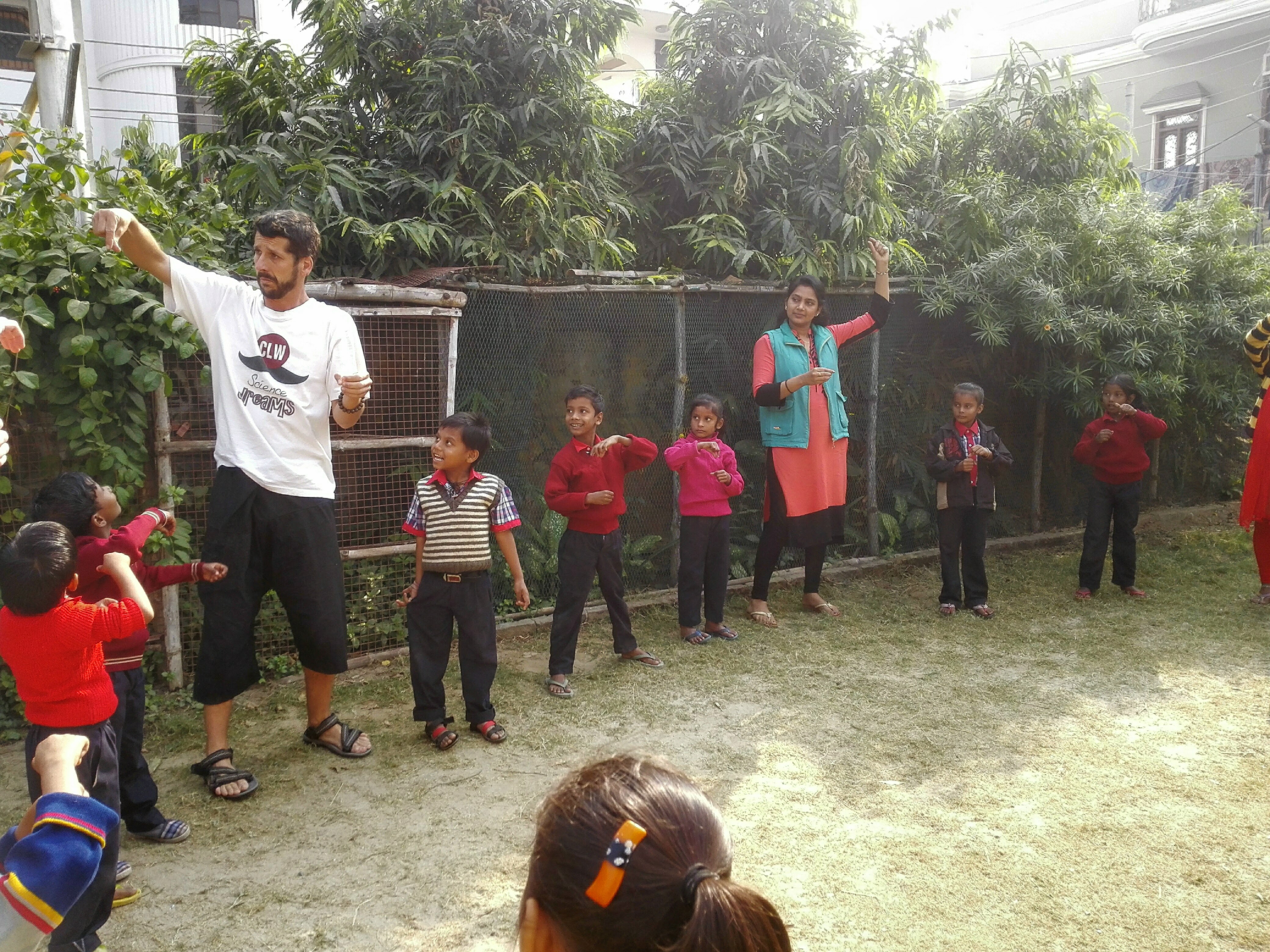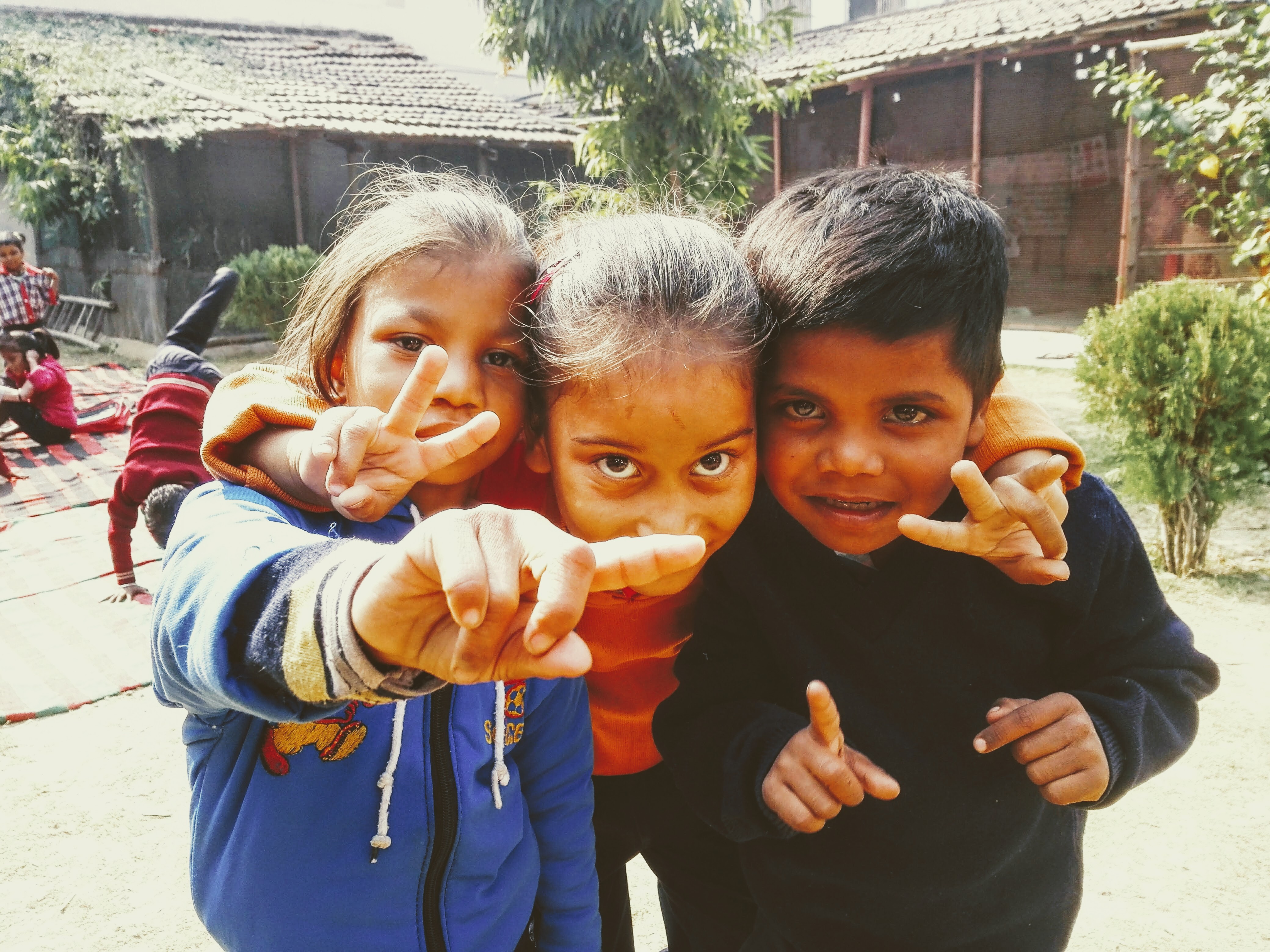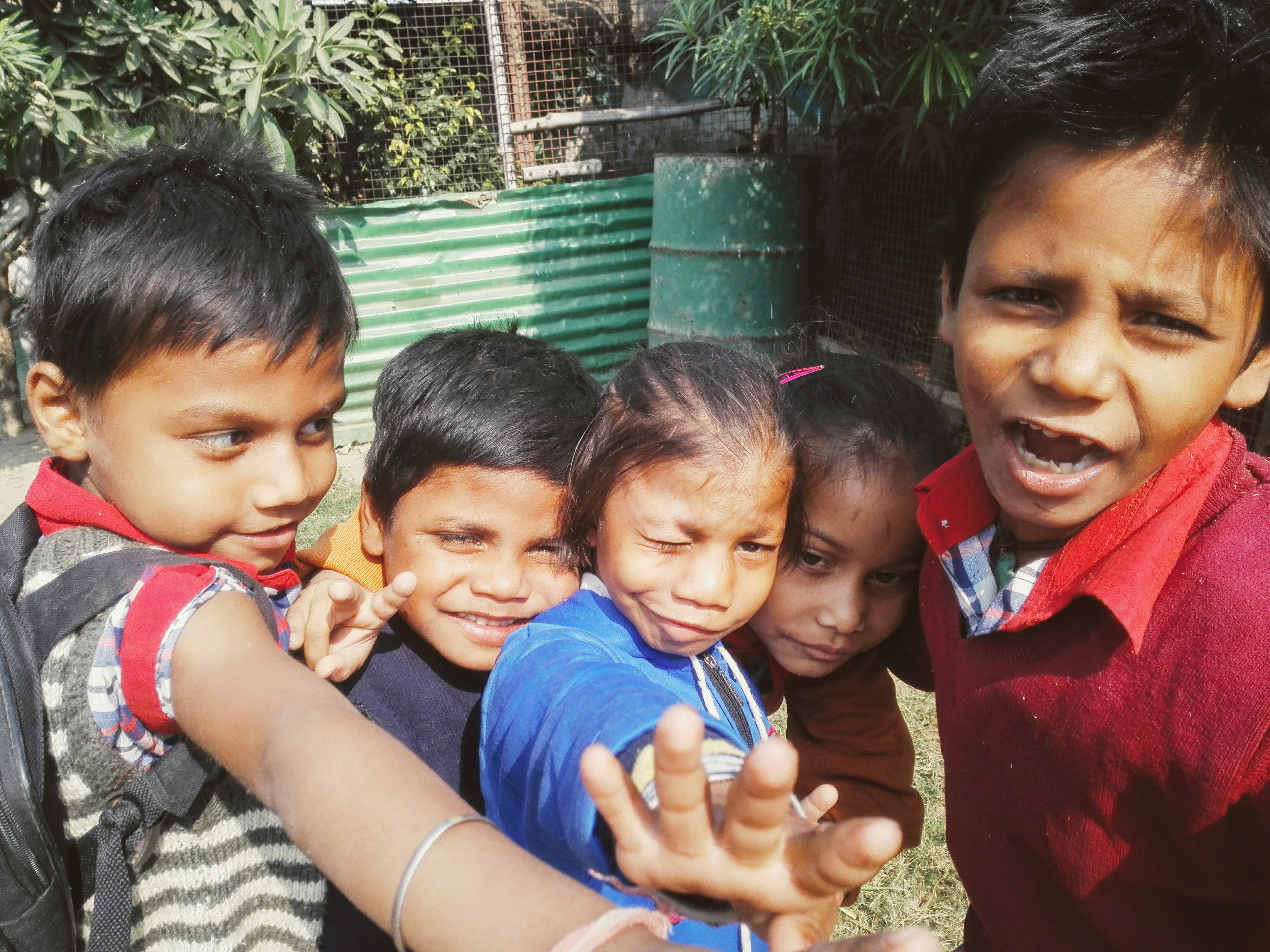 They were super motivated and they were very awake, it was a joy. In addition, due to the claim of our music, there were many heads of curious neighbors leaning out of the gate. We closed the workshop with applause and shouts of emotion … there's nothing like being a child and feeling like a child …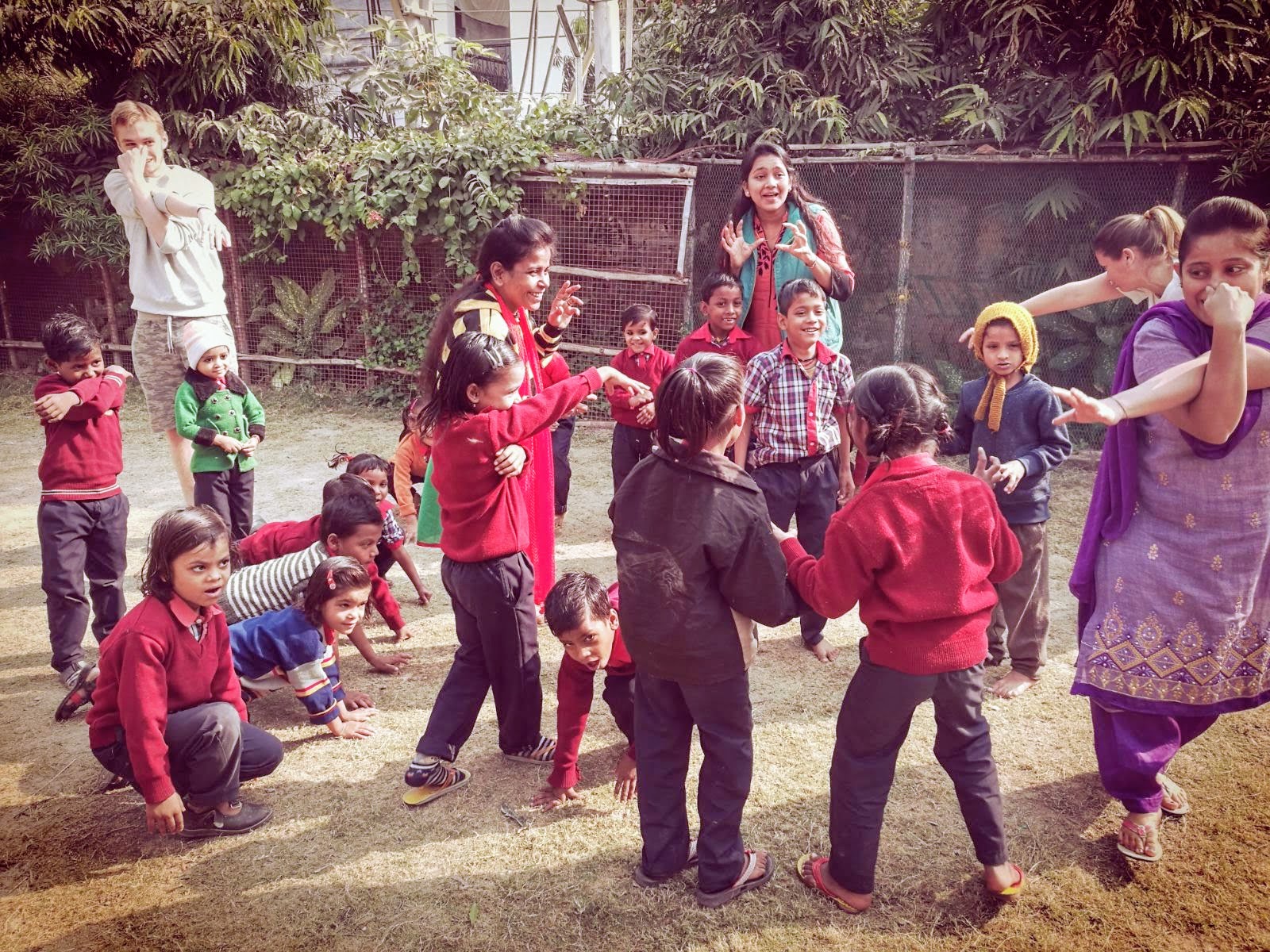 The next workshop was 23 people between 10 and 12 years old. These were more naughty and rebellious, Nicole had already warned us. At first they revealed themselves by making jokes out of context, but by simply accepting them or even encouraging them to continue, they stopped making them out of context to put them in context and share them.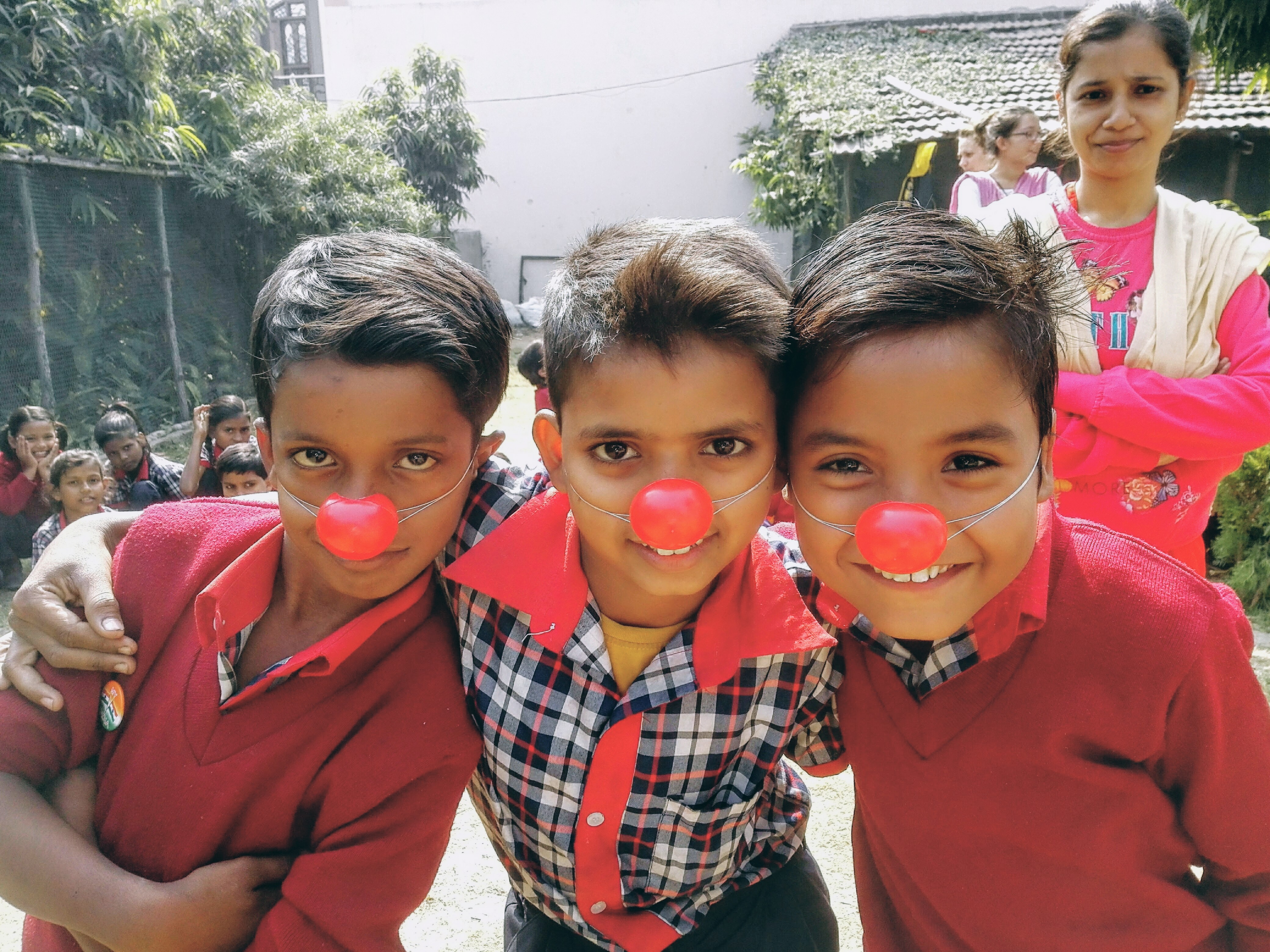 The whole workshop was great, some were more shy than others, but we encouraged them and everyone participated.
The improvisations were very funny, with a red nose, they were to be eaten, super delivered, looking for the public's eyes, enjoying it with emotion. When they finished, they stayed to discuss the play with us, motivated, with open and bright eyes …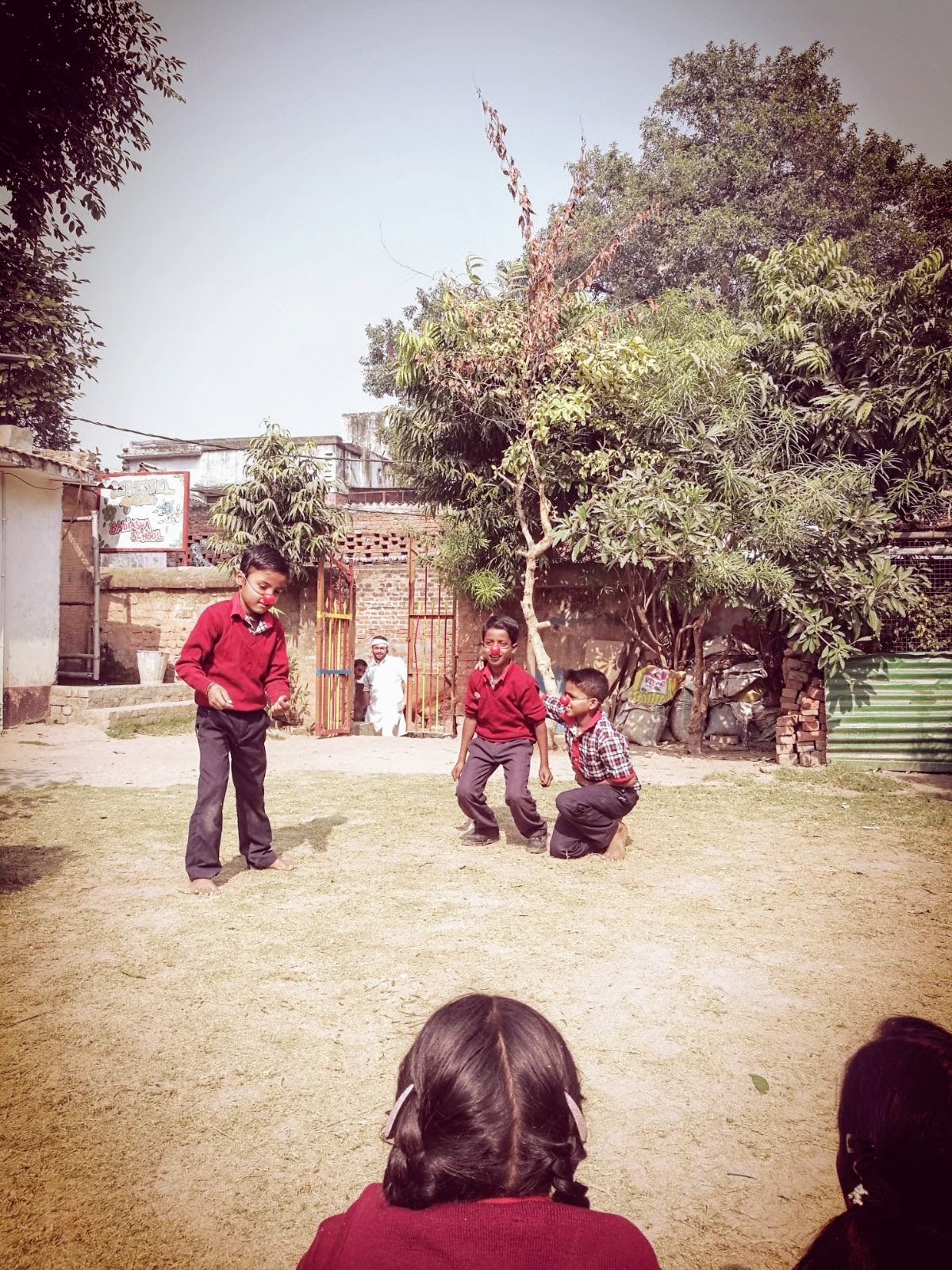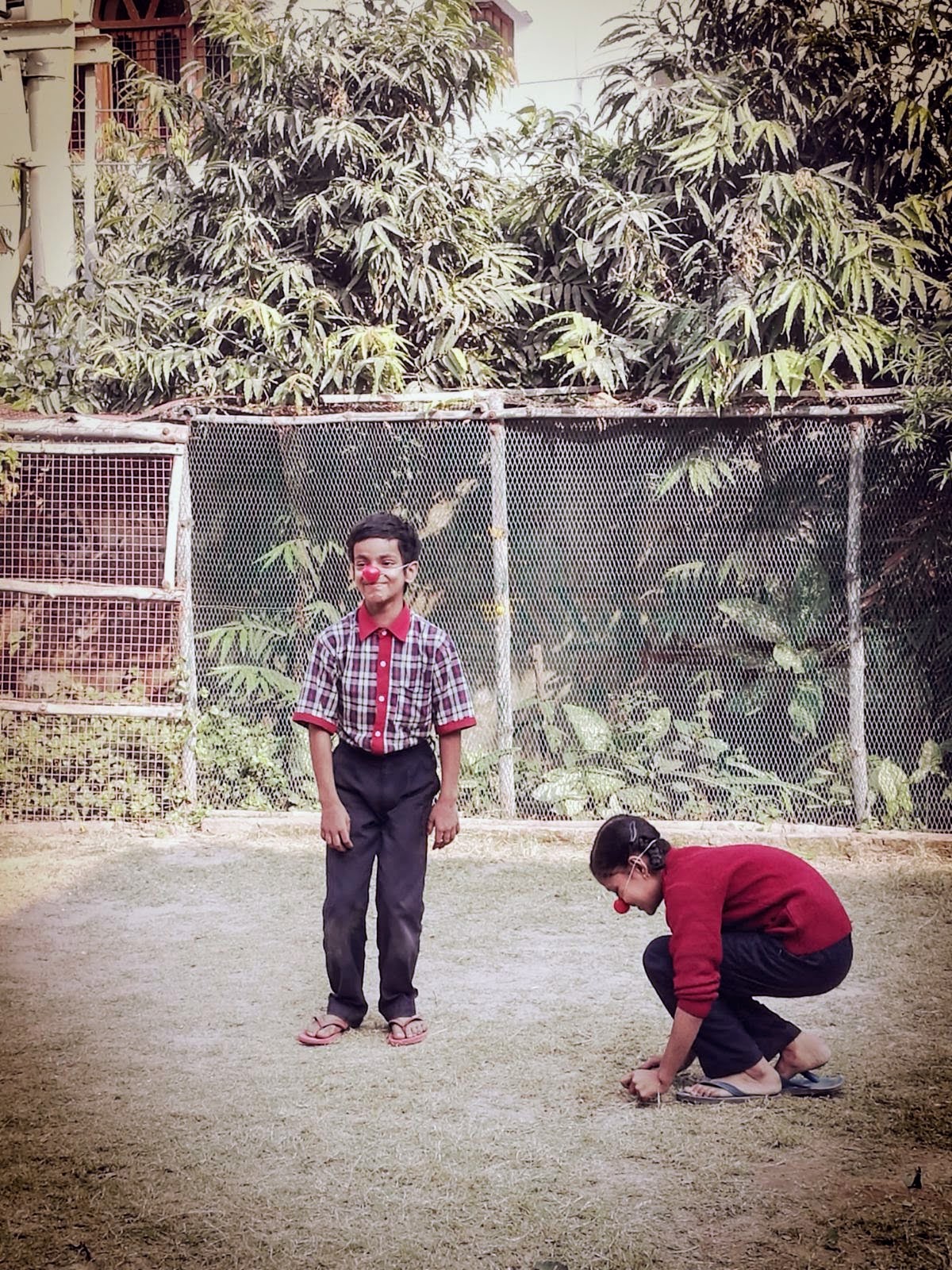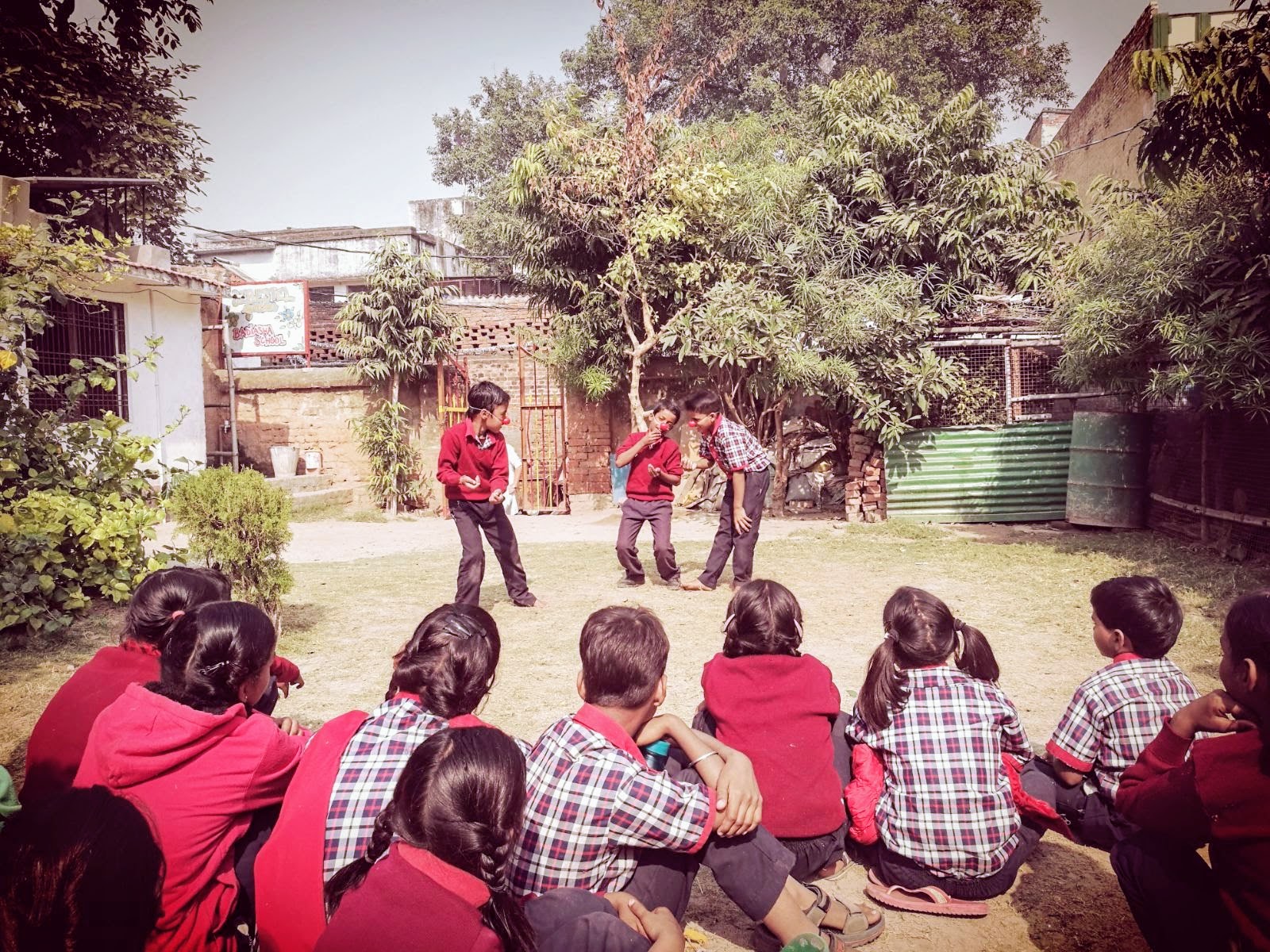 It was time to eat, all the children had a tray full of rice, like ours, rice biryani, very rich. Then, he played the show, so we set the stage in the same courtyard where we did the workshops.
We commission one of the volunteers, Sophie, to help us with the sound, the usual routine. And we changed and put on makeup in the sewing room.
Everything was ready, we gave the signal to start and the music began to sound … what nerves !!!! We went out and everything began to work, the laughter began to sprout, the children accumulated in the first row overflowing.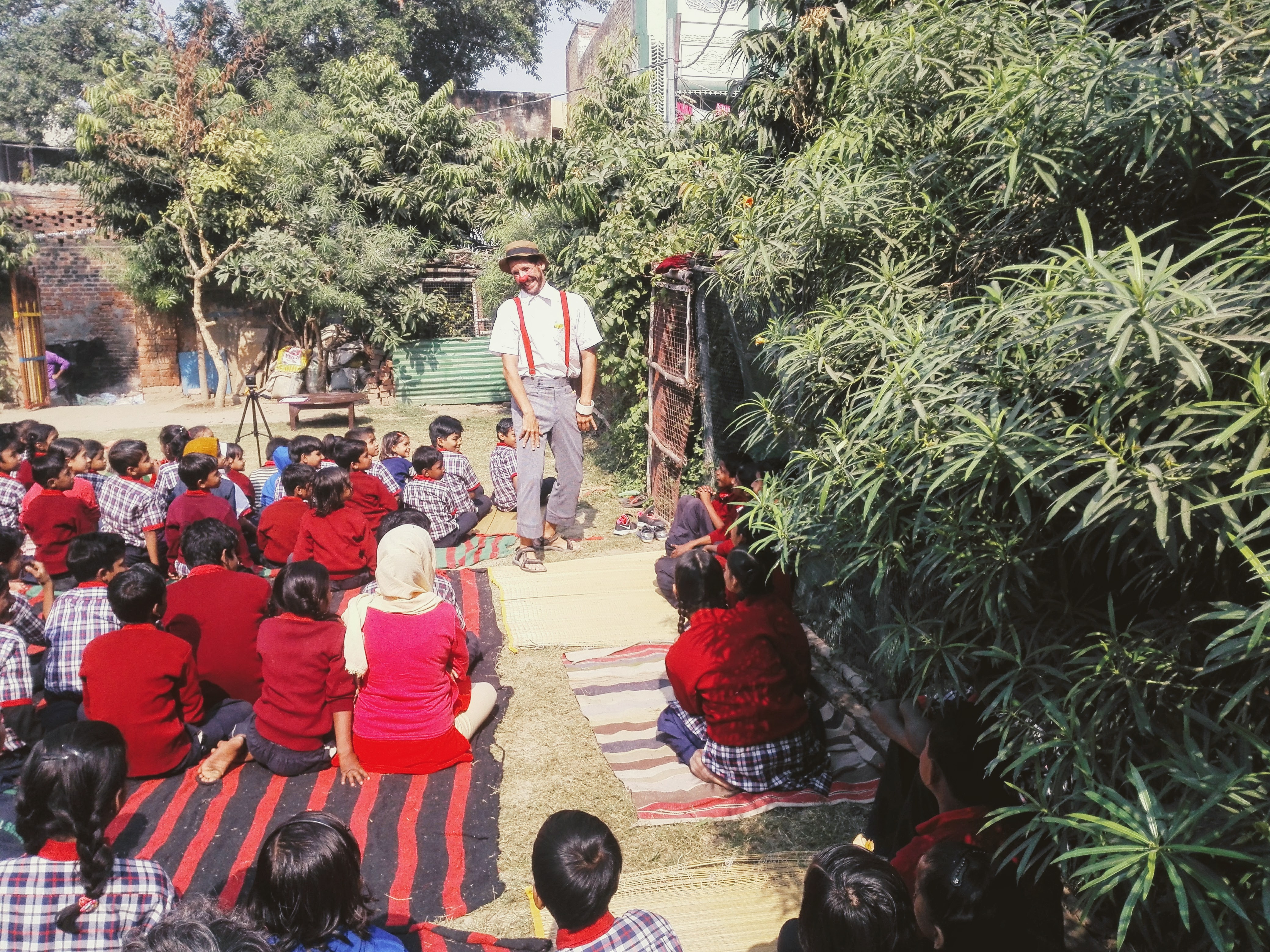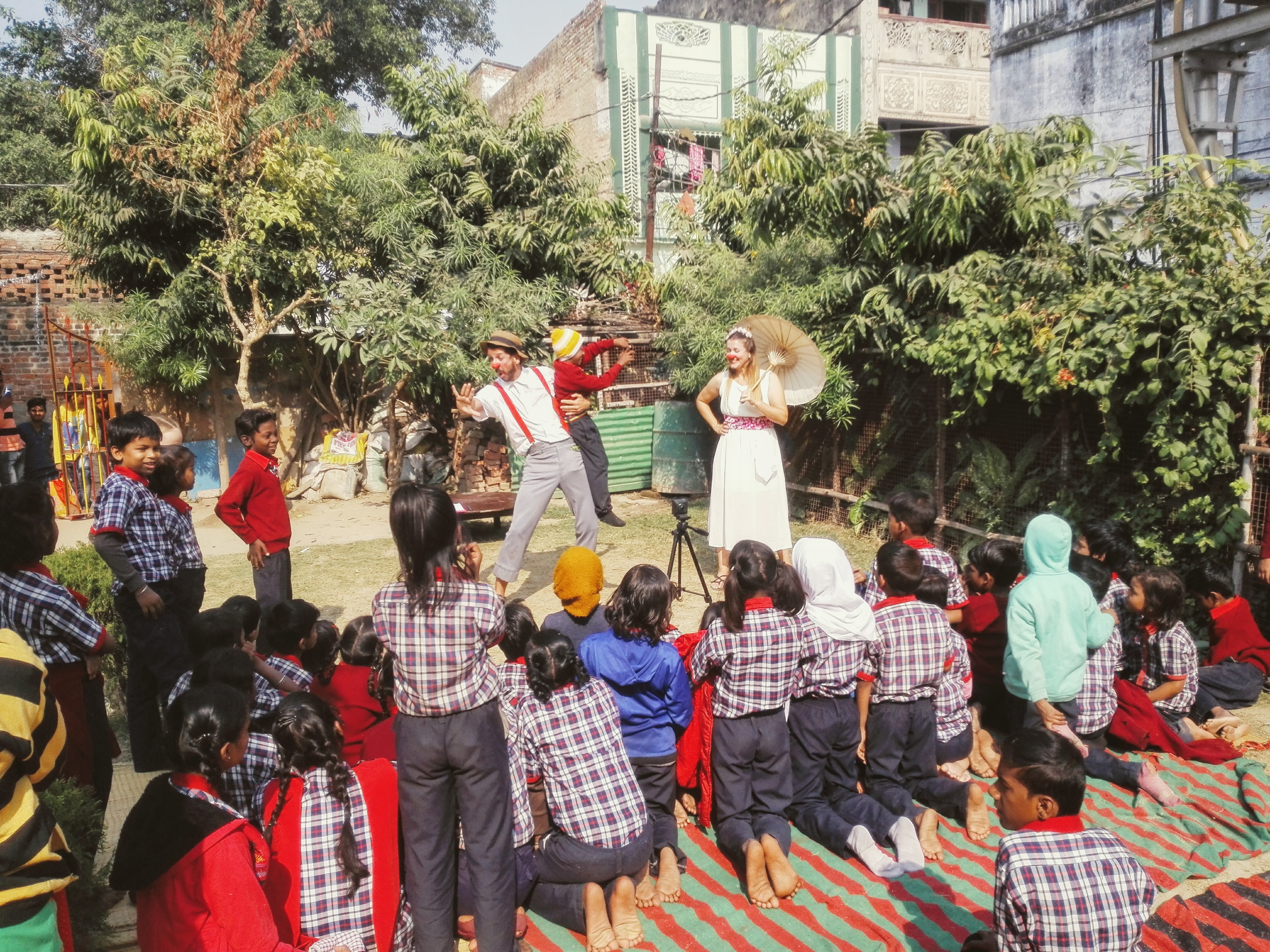 Everything was going smooth, everybody was so into the history, when suddenly deafening drums began to sound, were the political parties that made comparsas around the city as if it were a religious demonstration, with passionate shouts, hymns repeated by dozens of people … In short, a good roll cut that lasted 5 minutes until they disappeared down the street … We gave him all the game we could while it lasted, but to be honest, he cut the roll a lot.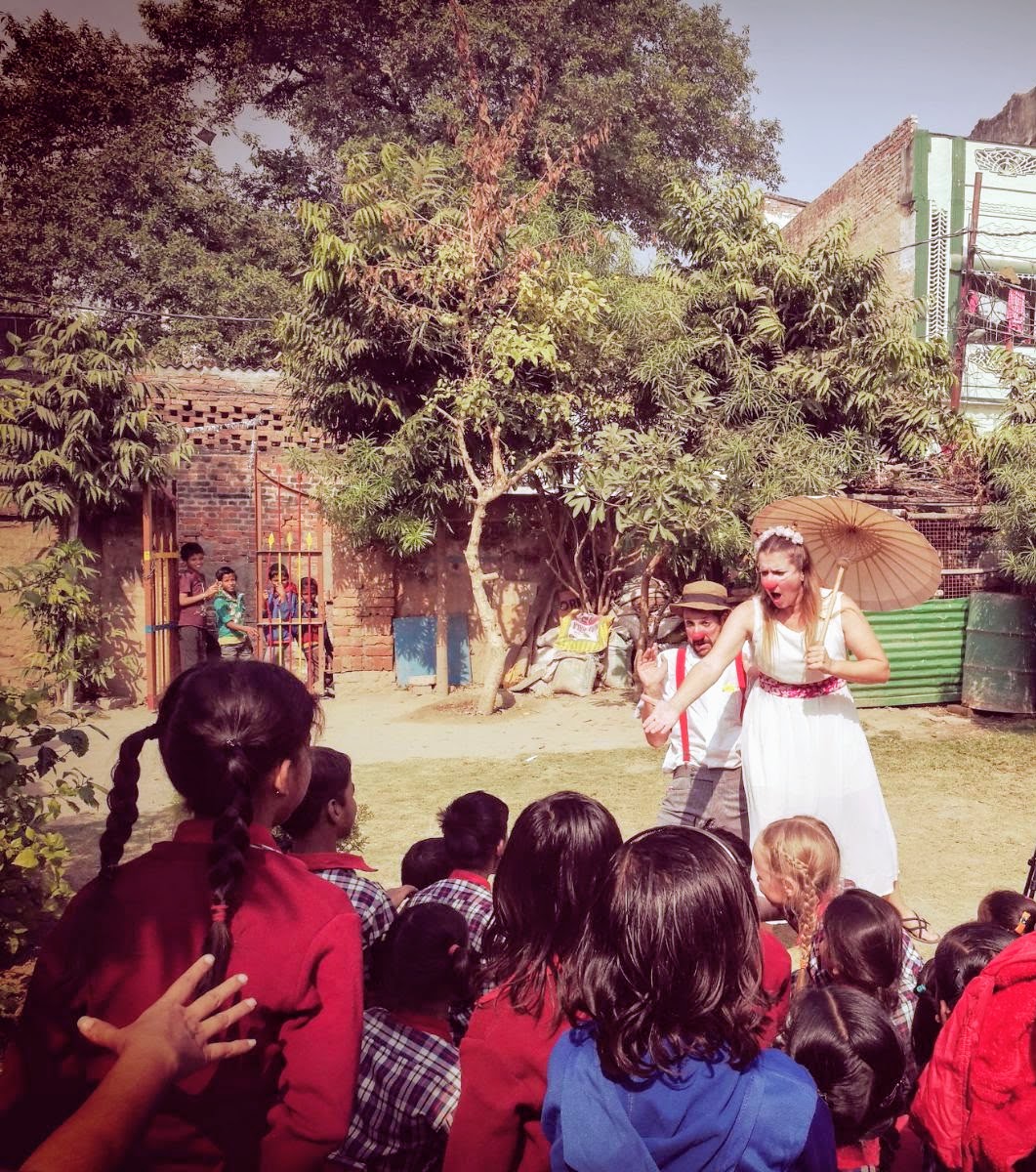 We needed to get them back !!! And so we did, with all our energy we shared the story again, together we went back and the laughter and love between the lady and the painter returned again … In the end, applause and clashes of palms, hugs and thanks .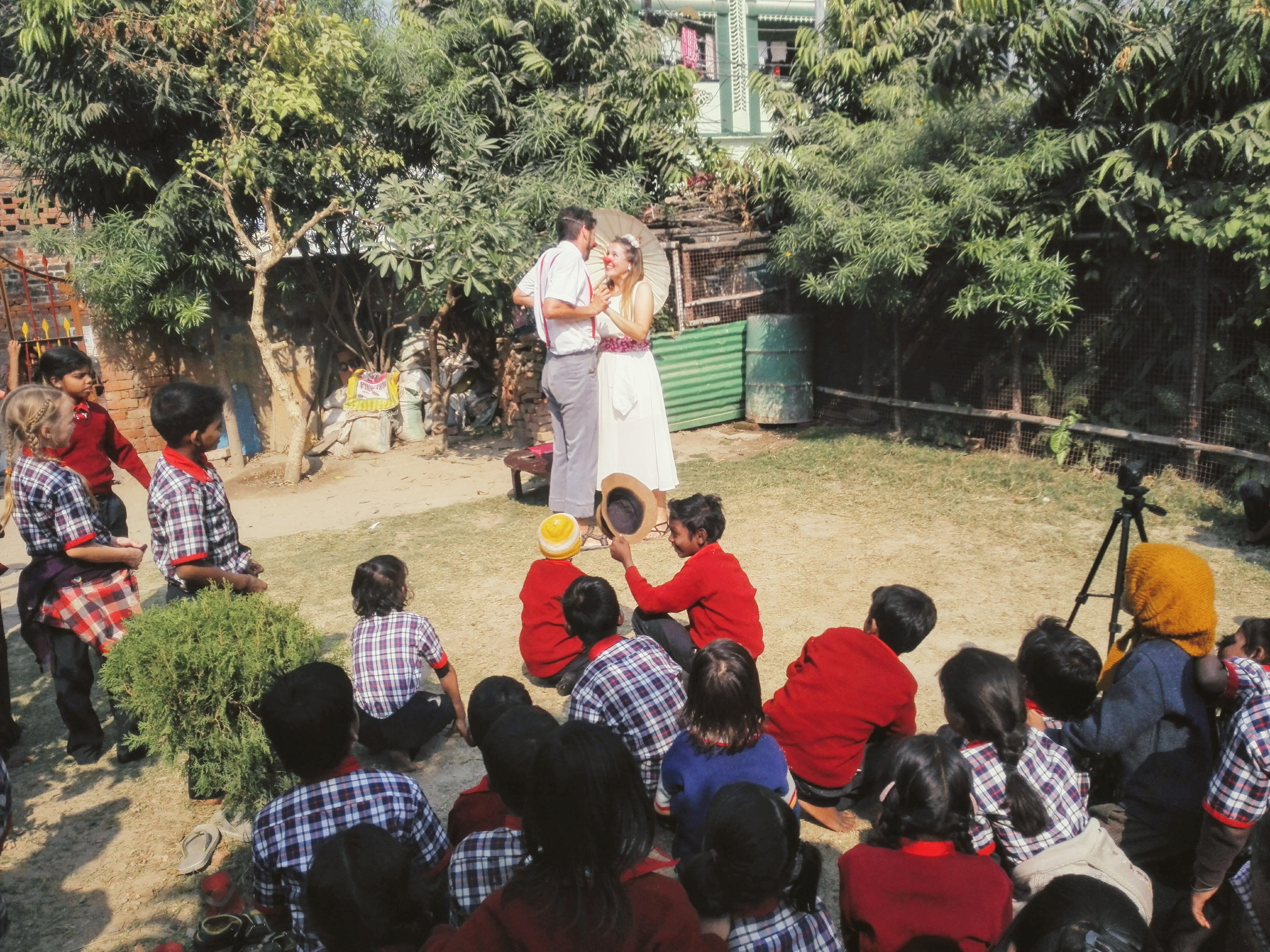 It was a great day, with fantastic people, and an NGO project full of good vibes.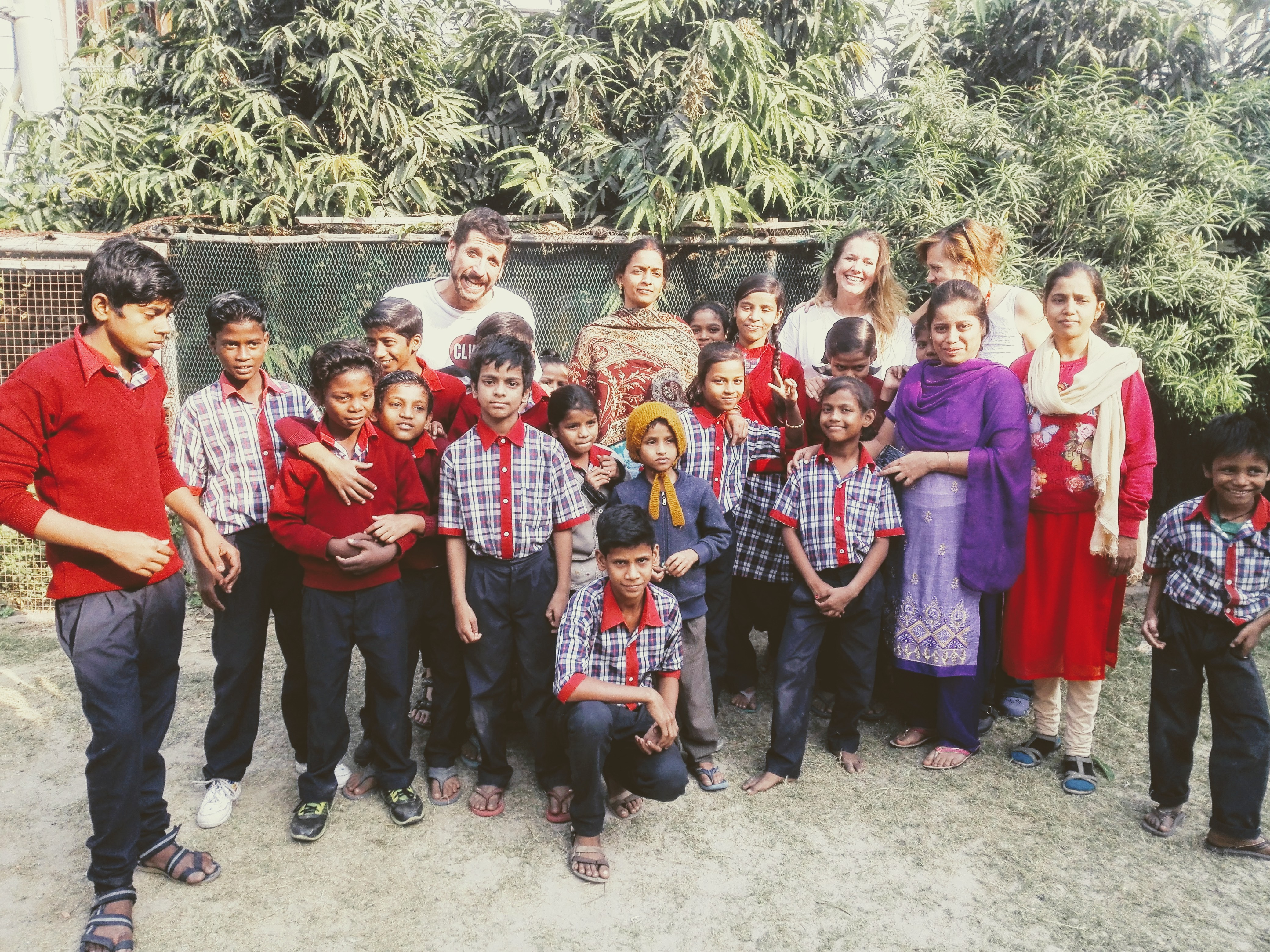 Upon returning to the main building Nicole and Michael offered to be free at their guest house, Brown Bread Bakery, possibly the cleanest and most pleasant of all Varanasi, and 50% discount on food !!! A great offer that we did not reject … They let us stay all the time we were in Varanasi, 4 more nights, even while collaborating with other NGOs, an unexpected gift.

The room was super comfortable and clean, the food exceptional, and most importantly: clean !!!! Something that in India may not abound … I do not exaggerate, we have a gastroenteritis every 3 days … and that we are careful …
In summary, many thanks Learn for life for the collaboration and the facilities that you have given us, you are fantastic people doing a great job!