In the afternoon we finished the workshops at the Mount Kailash school and from there we walked 1 kilometer to reach the Pemachal Shakya Tibetan Buddhist monastery. It is a monastery school that welcomes some 200 novice monks to instruct them to Buddhism. The building was quite spectacular, large and colorful.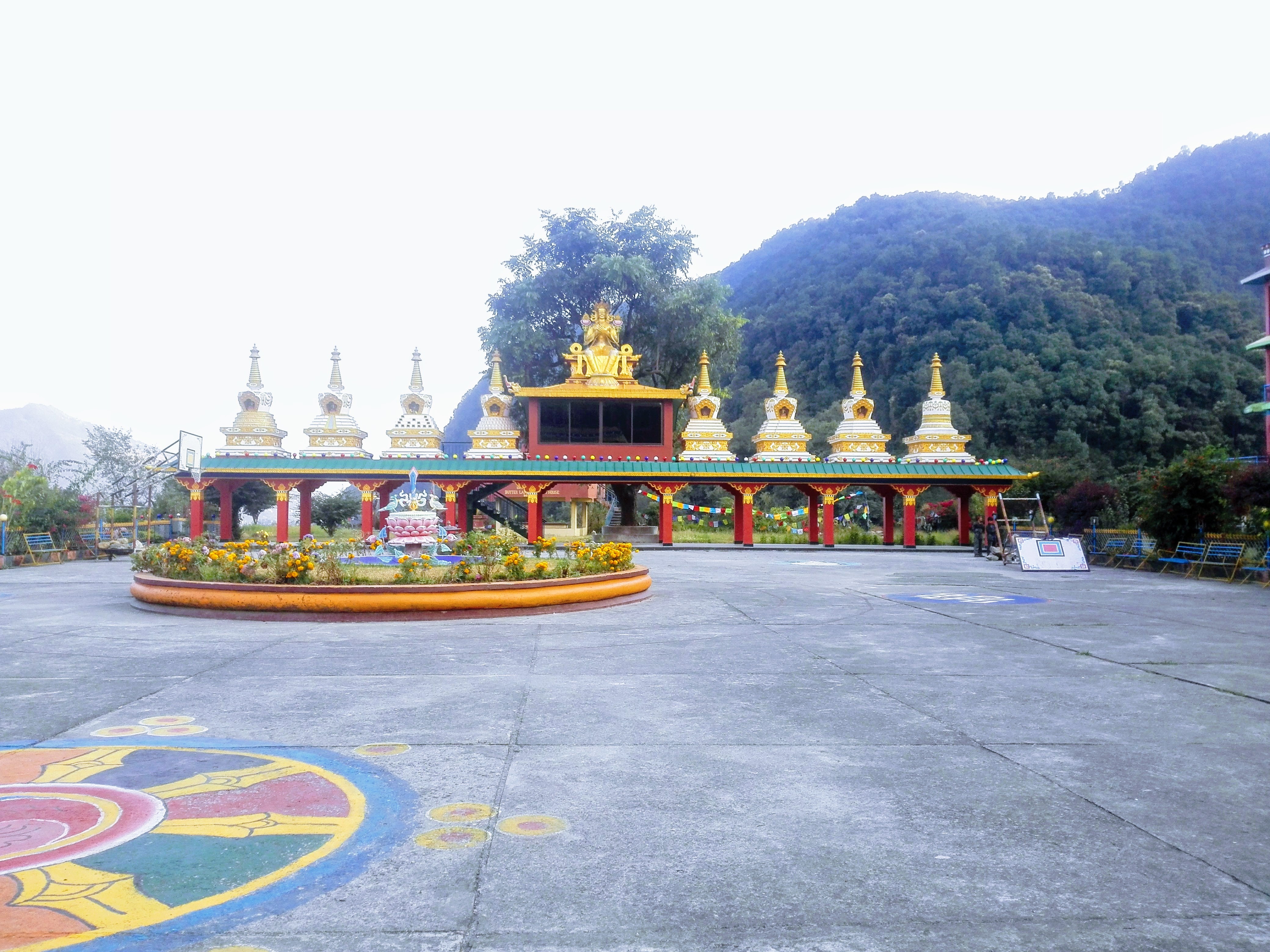 Our contact was Mr. Karan, a teacher at the monastery school who is not a monk. We had stayed with him to act at 3:00 pm, but we had a little delay. When arriving Karan invited us to have a tea and a pasta, seeing the comings and goings of the monks of the monastery.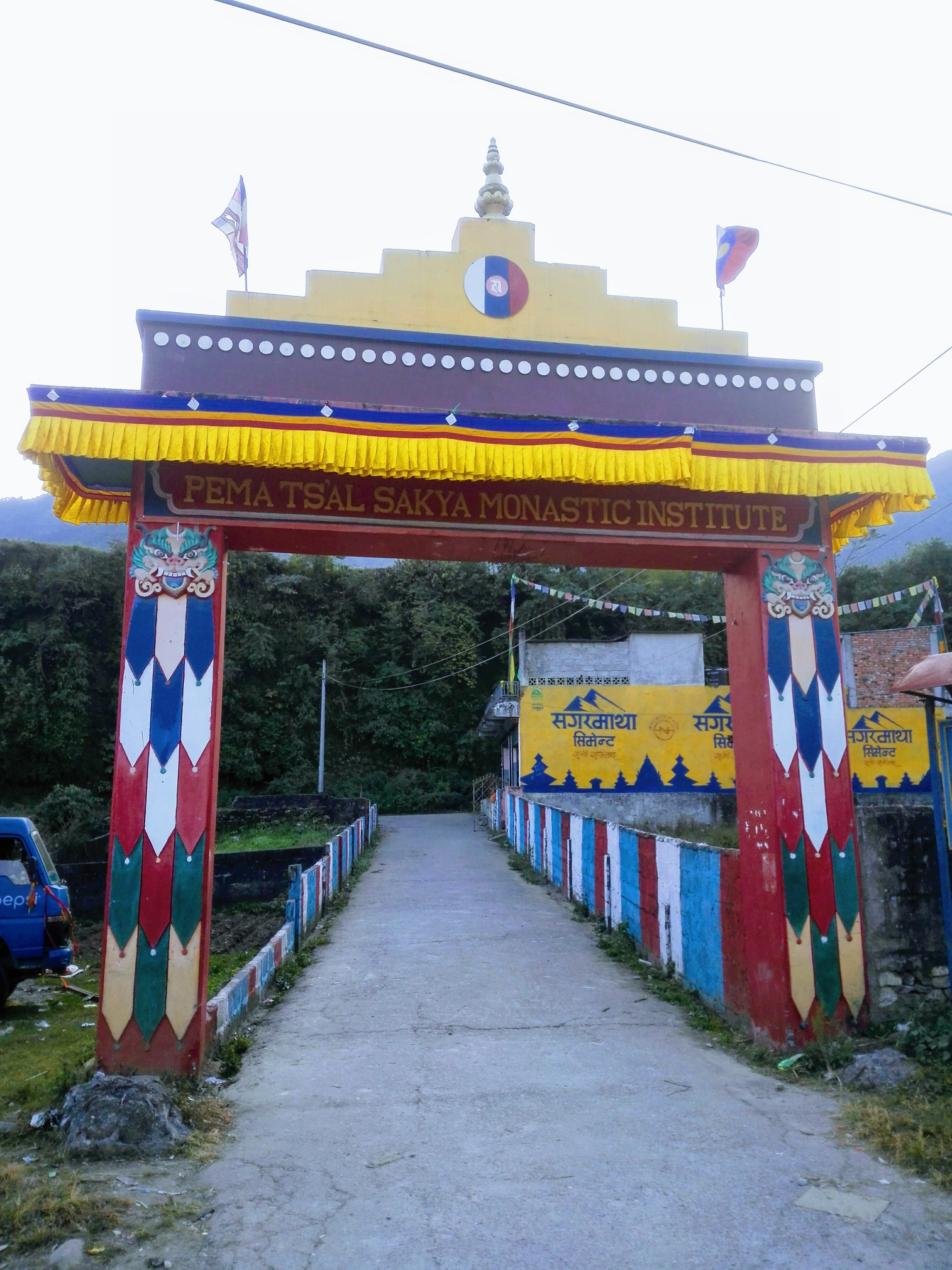 The place was particular, emitted a different energy, all dressed in burgundy, with shaved heads, monks and novices are of Tibetan origin, with the characteristic features of its people, a place that impressed us, reminding us that we were very far from home.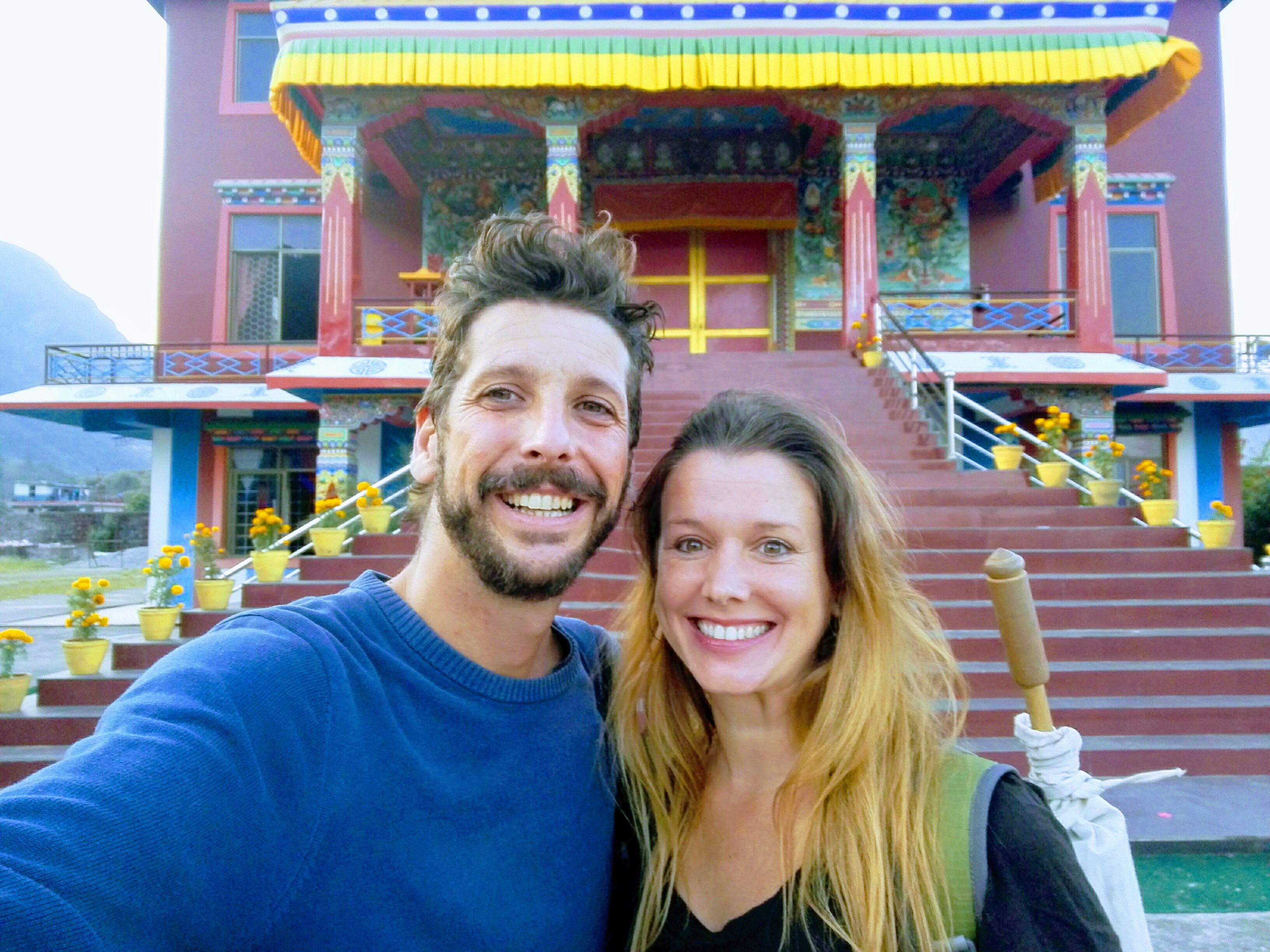 After tea we went to prepare the space for the performance. On the way some young monk asked us what we were going to do, and after explaining it his face was of surprise and doubt. There were very young monks, and in some we could see an unusual maturity.
We did the performance outside, at the end of some stairs that made us of stands, that way we gained light and the brightness of the space. We were nervous, we did not know what we would find, if they would like what we offered … we were in a Buddhist monastery … we had to forget any fear and give everything in the number, so there would be no reason not to be satisfied.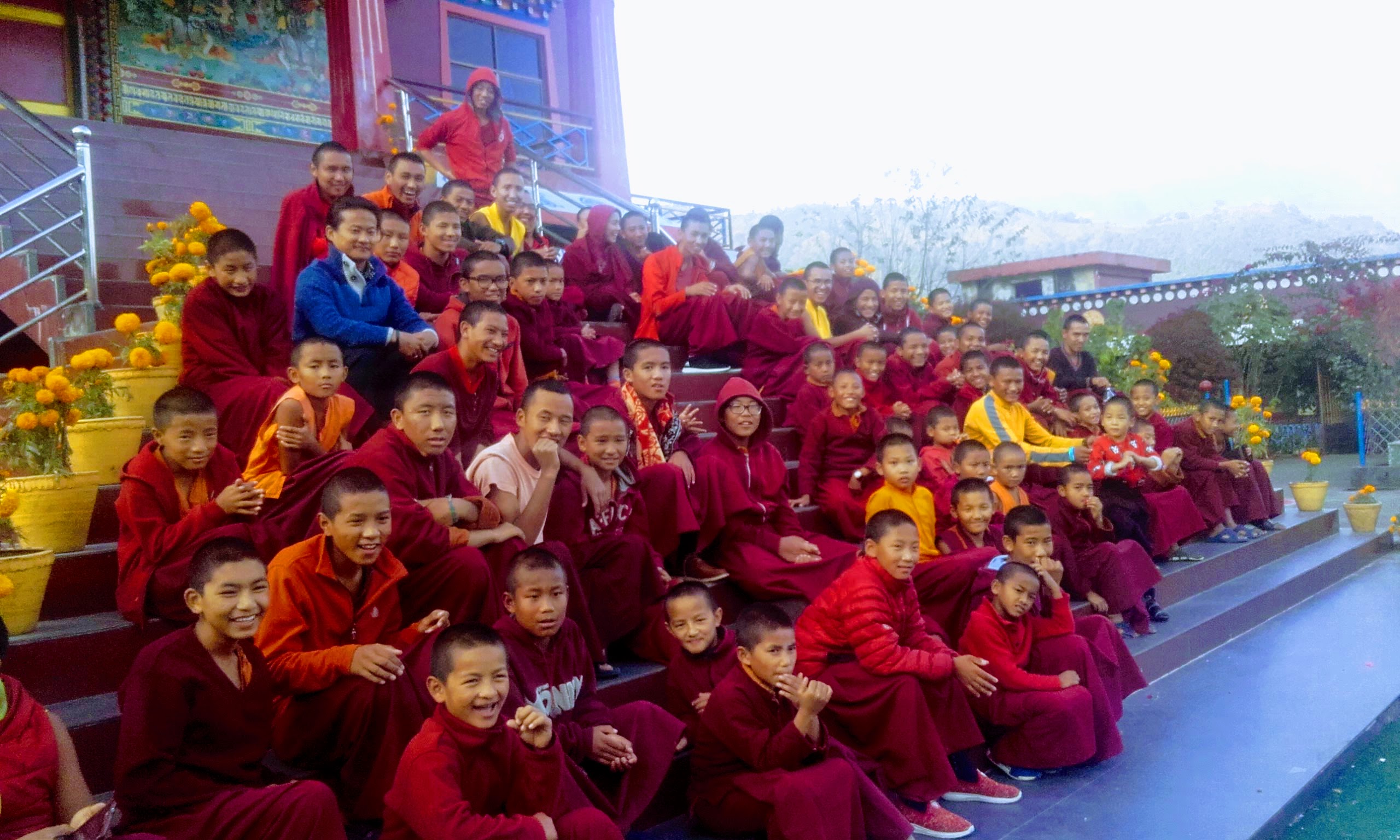 We changed into a huge room, full of books with Sanskrit sentences (we suppose, of course), it was very strange to undress us there in a space that invited prayer and meditation …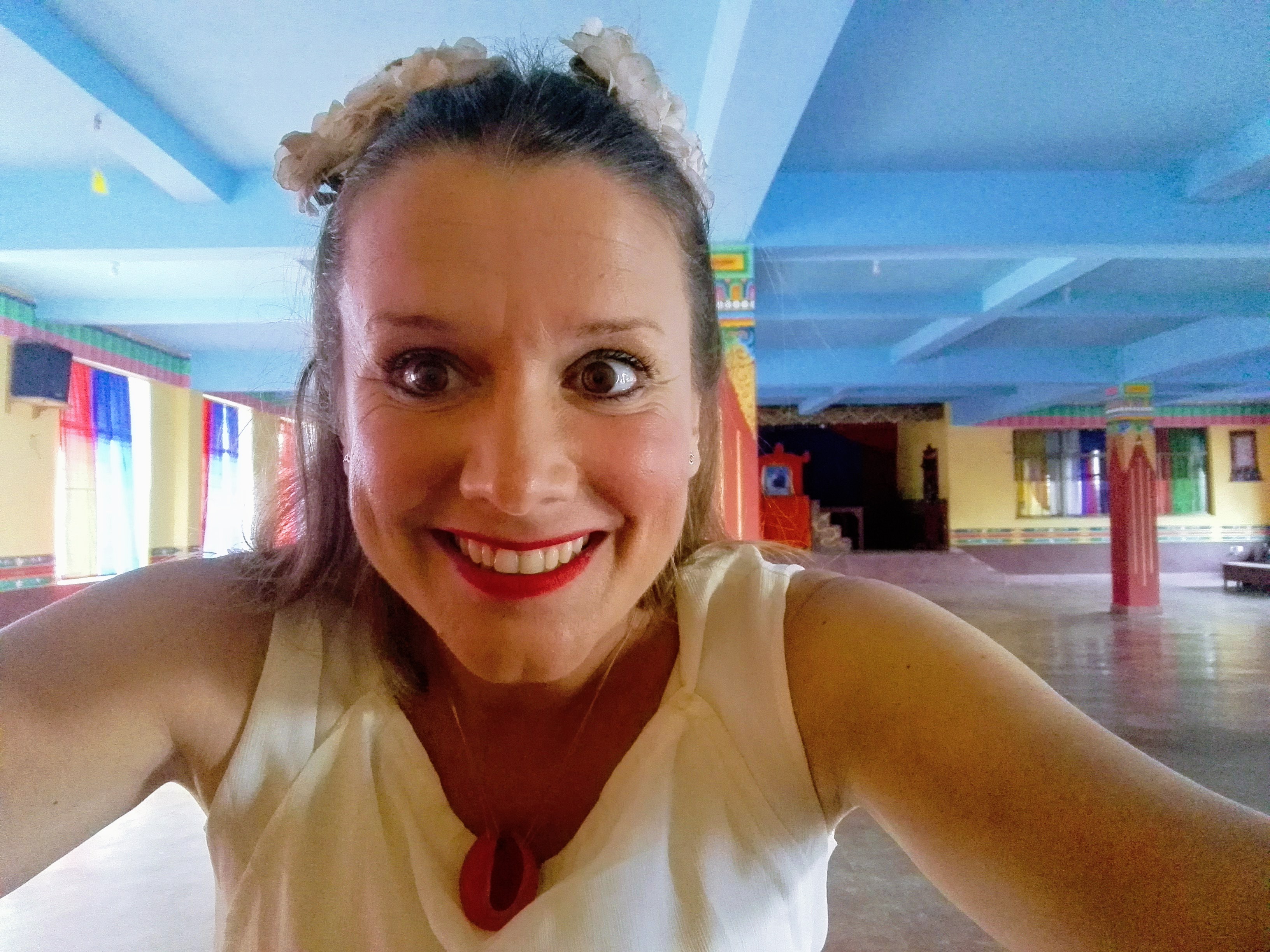 We asked one of the monks to help us as a sound technician and another who recorded with the camera, they were willing to help us in anything! They were excited to see us perform, even if they had no idea what they were going to see …
When the time came, the music started to play. We appeared on the scene, there were about 100 monks, sitting on the steps of the stands. Everyone looked puzzled, impassive. It was not easy to build a relaxed atmosphere, we were nervous, but little by little we all got into the story, and the audience with us.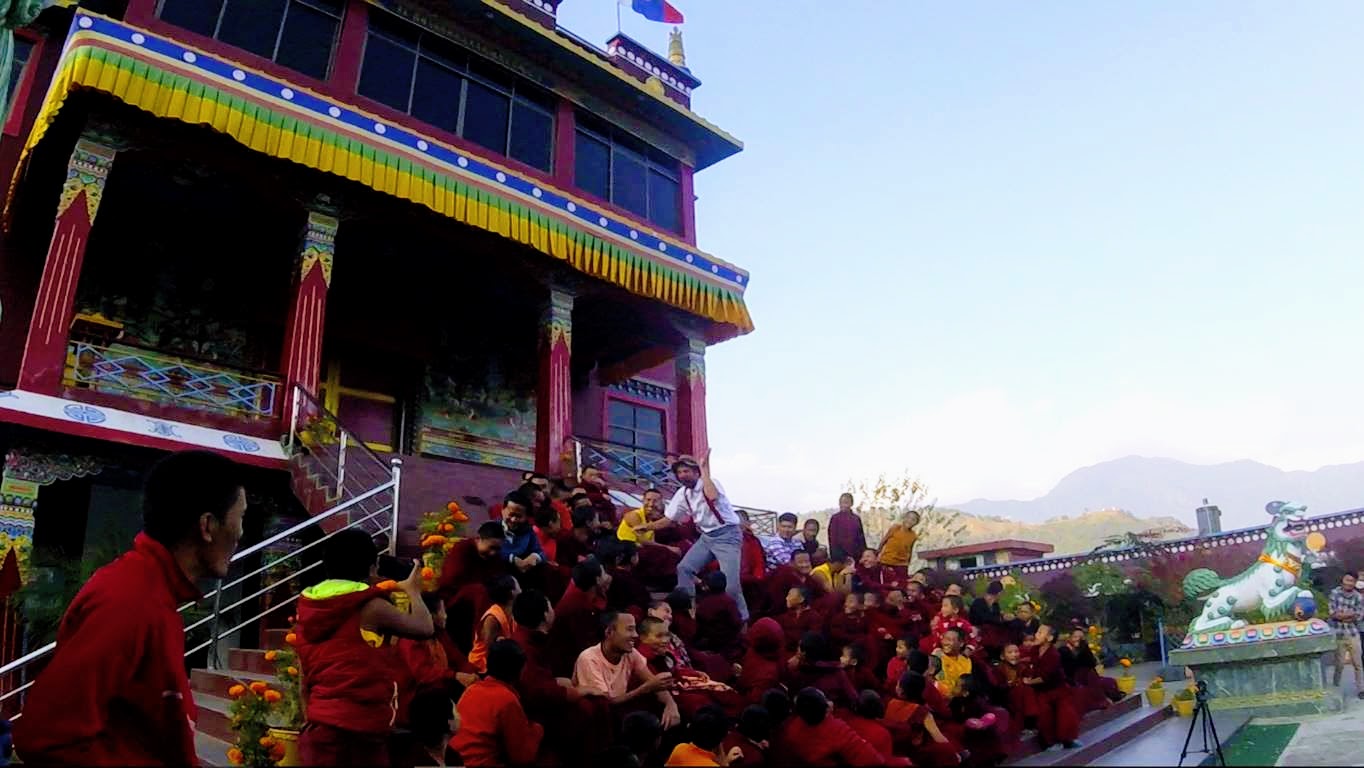 Smiles and laughter began to appear, and they began to spread. Until a senior monk appeared, he started talking to the teachers who were also in the audience, all the attention went to the discussion, we even had to pause a few seconds until he left … he did not seem very happy, although of course we did not understand anything …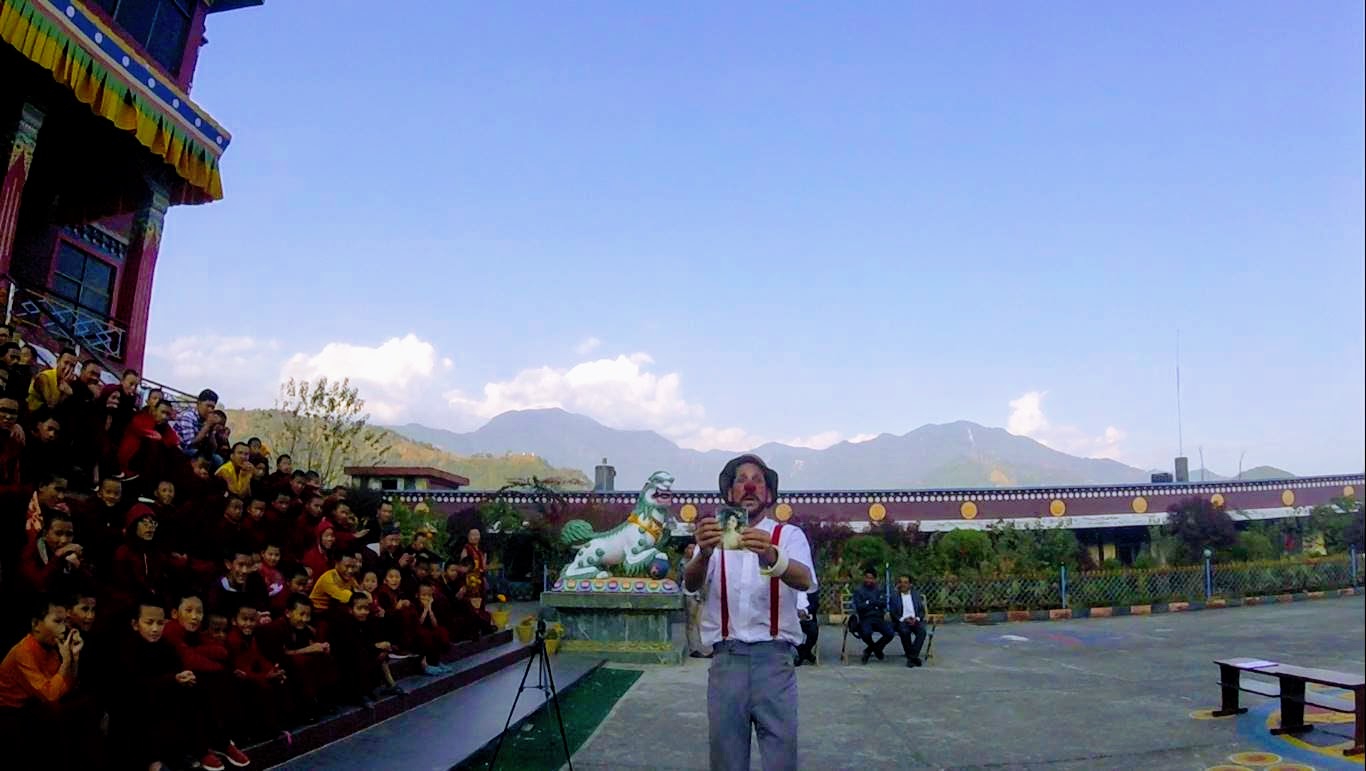 The energy had dropped to freezing levels, the monks' face denoted that the situation had not been comfortable … we had to go back, to give everything! Aaaaaarg !!!
Little by little we regain the reins of the moment and move the whole audience back to our world, thanks to their generosity and our energy. The complicity returned with all of us.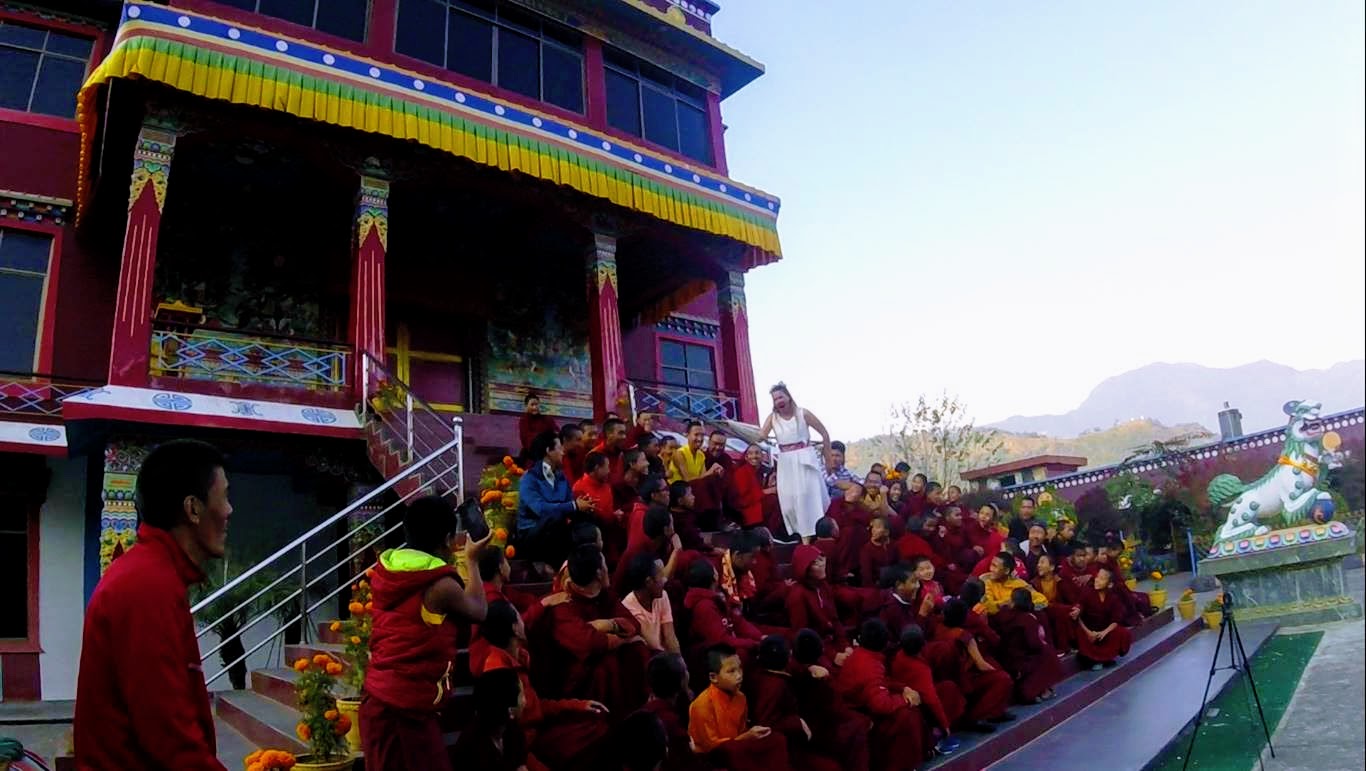 When we took out volunteers they left laughing to see their classmates suffering on stage … The final part was smooth and emotional, and we were all living it, accompanied with laughter and games, together.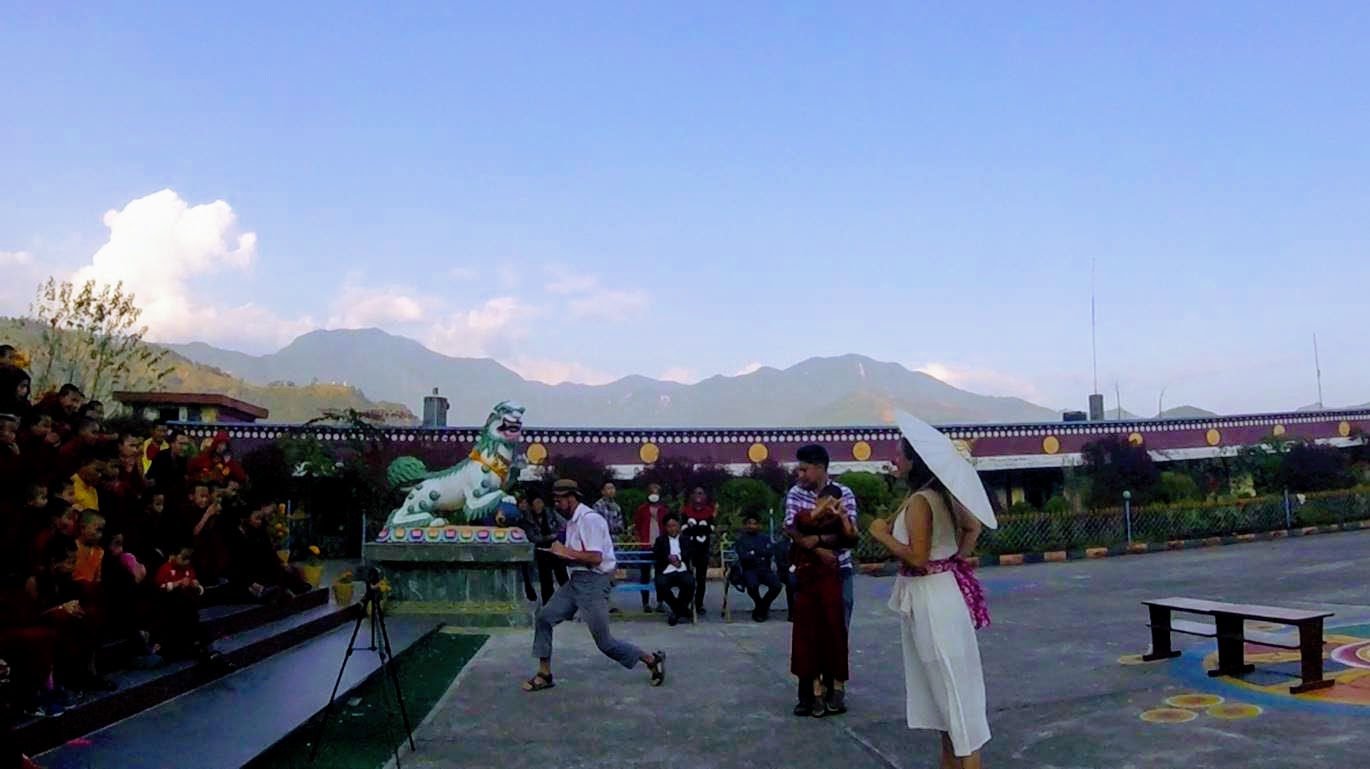 Finally it was a public taste, as cultivated people were seen a higher critical level, although they had never seen anything like what we had offered … We asked them to take a picture with all together and the result was exceptional. An image that takes us to other worlds, to other times, to other dimensions of thought. An incredible experience, thank you for letting us share it with you.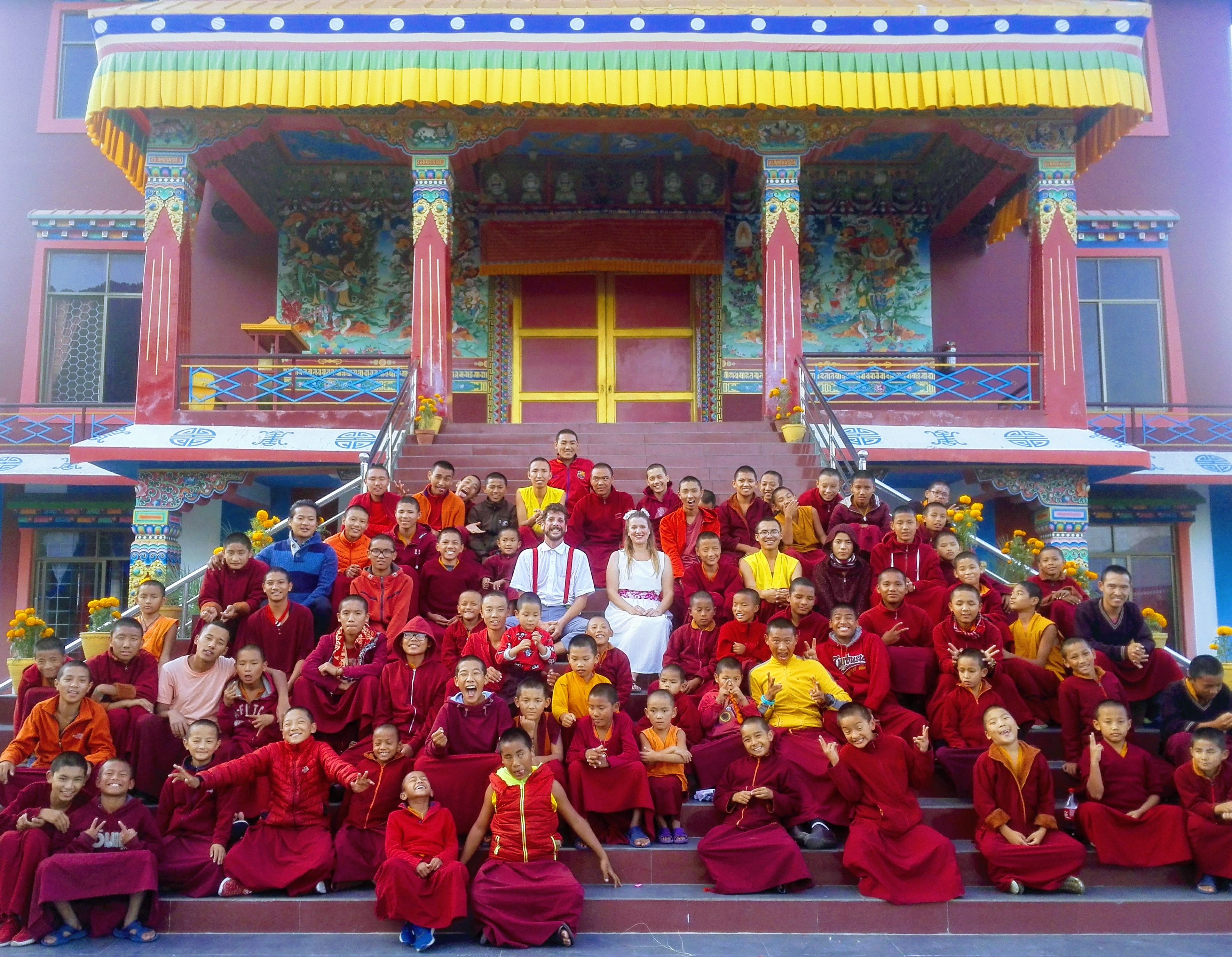 When we finished changing some monks came to talk with us, interested in our project and praising the piece they had seen. It is a pleasure to talk with people so hungry for knowledge, with curiosity, as if each new information were being completed. And we went where we had come, satisfied, it had been an unrepeatable experience that will remain inside us … See you soon!