In Yangon we also work with the NGO Fondació Myanmar. We were contacted by Segoléné, a volunteer from Enfants du Mekong, and after reading what they were doing we thought it would be perfect to be able to help out. It is an NGO associated with the church that organizes training for young people from areas outside Yangon or rural areas.

They help them in their development and thus provide decent work opportunities. This program is called Youth Leadership and Development Center (YLDC). It consists of 4 months of training, and they receive lodging and meals. Many of those who finish the course commit to help in other social actions carried out by the NGO.
Our contact was Roger Martin, who even dared to ask if he was Catalan … but no, in most of the Catholic organizations that we have worked, the locals acquire a baptismal name, and this is of Latin origin … So we find Victories, Marias, Julias …
After discussing the possibilities, and taking into account that they were already in the second month of the training, we decided that it would be ideal to be able to do a 3-day workshop, distributed in 5 sessions, 3 in the morning and 2 in the afternoon, so we could explore with the exercises that we have prepared several aspects of communication and social interaction.
The first day of the workshop we arrived a bit late … Besides the fact that we are both experts in rushing the time to the end, the trains in Yangon did not help, they are not exactly the most punctual transport we have used … as Carlo said Mo, the excuses are for beginners …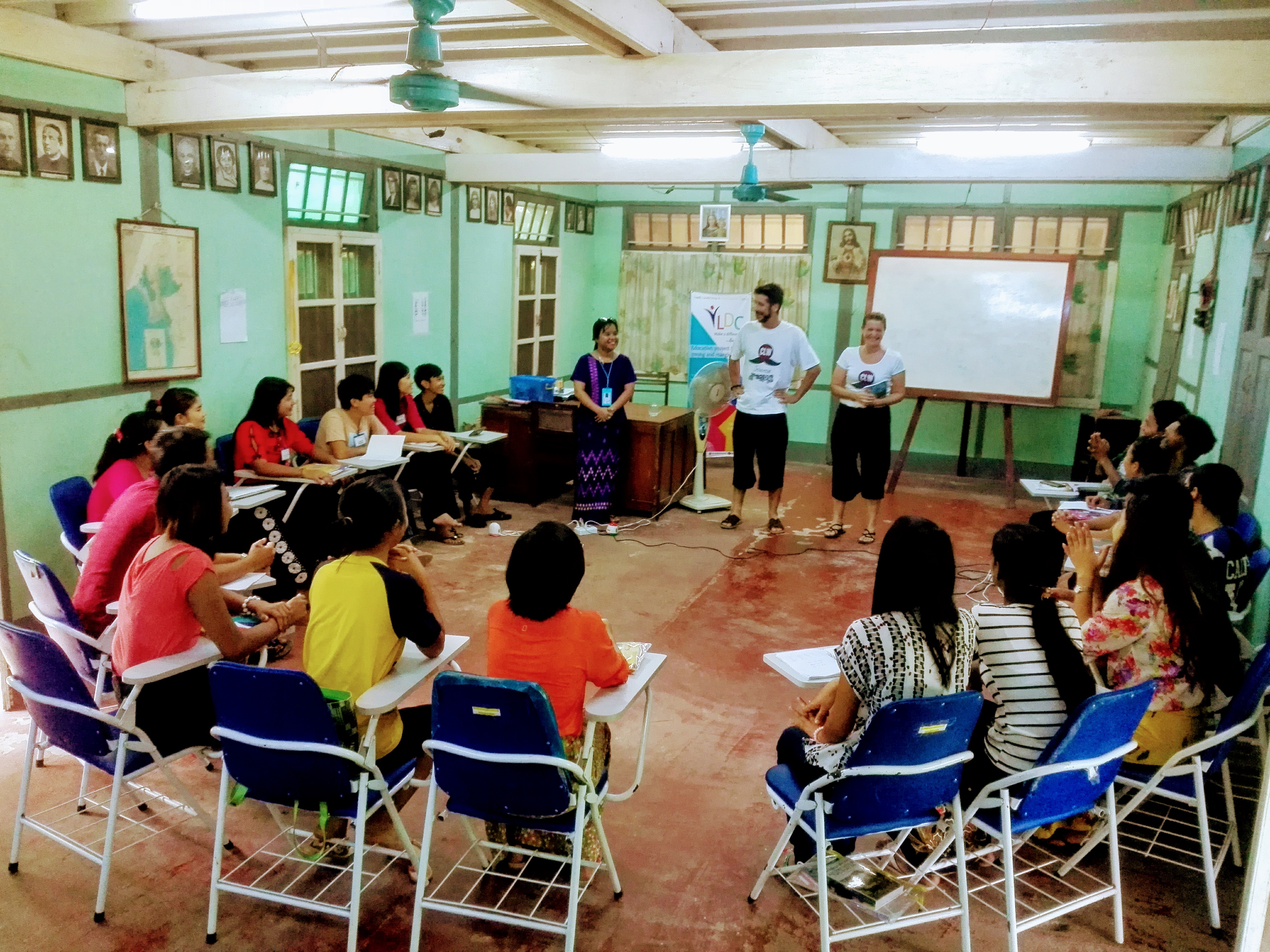 We arrived at the center, and there were 20 chic @ s between 16 and 27 years old waiting for us, with eager looks, ready for everything, with a fantastic desire to start … So, here we go! First of all, we removed all the chairs that had been put to class … this was not going to be a normal class: fame costs !!! hehehehe …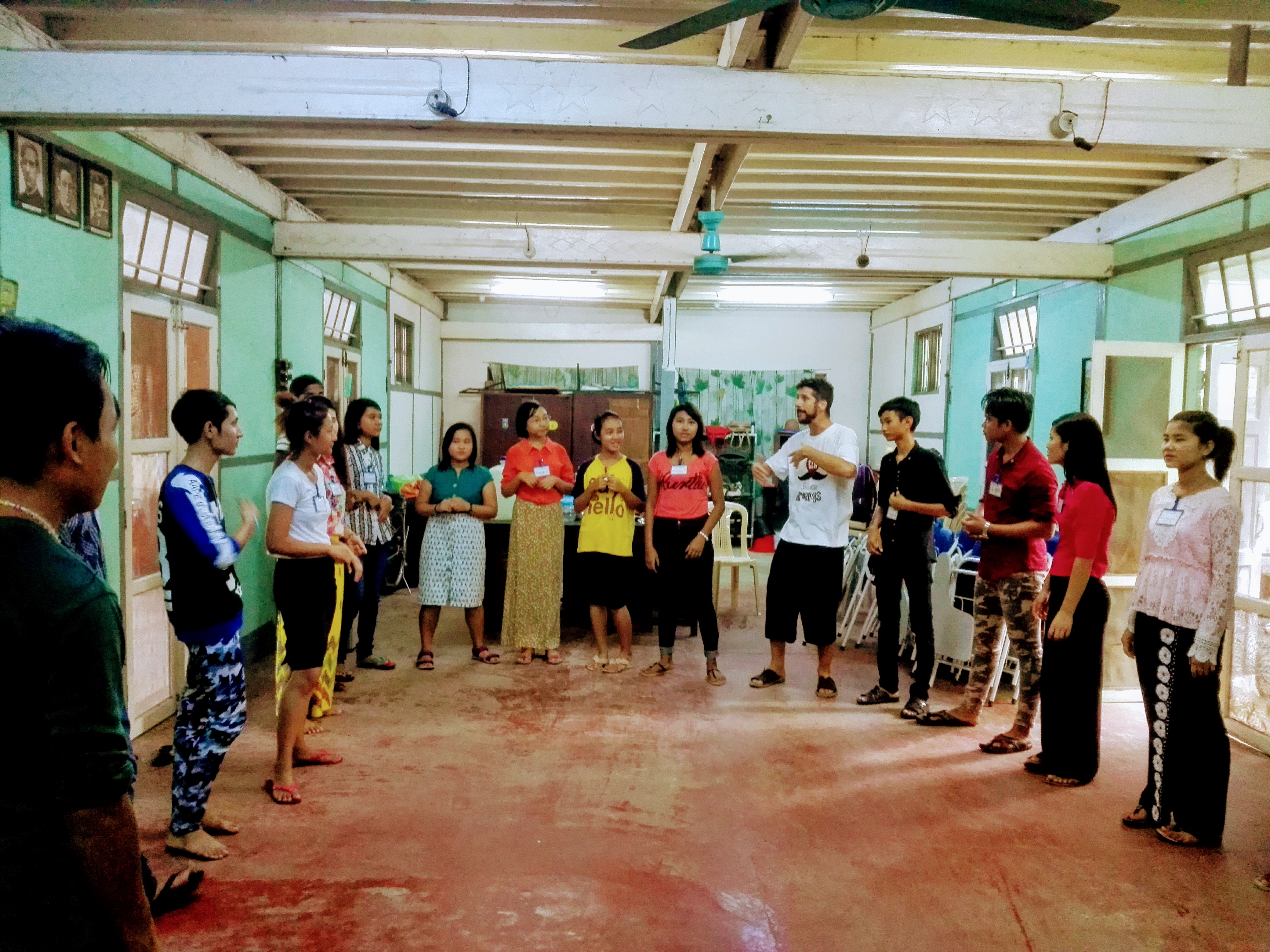 As always we started introducing ourselves, after them and from there our journey began. It was very nice, not only for them, for doing new activities that they discovered themselves and different aspects of interaction and communication, but also for us! We were amazed at how well the exercises worked, how easy it was to understand them, highlight the particularities of each interaction, as they themselves realized the difficulties while doing them …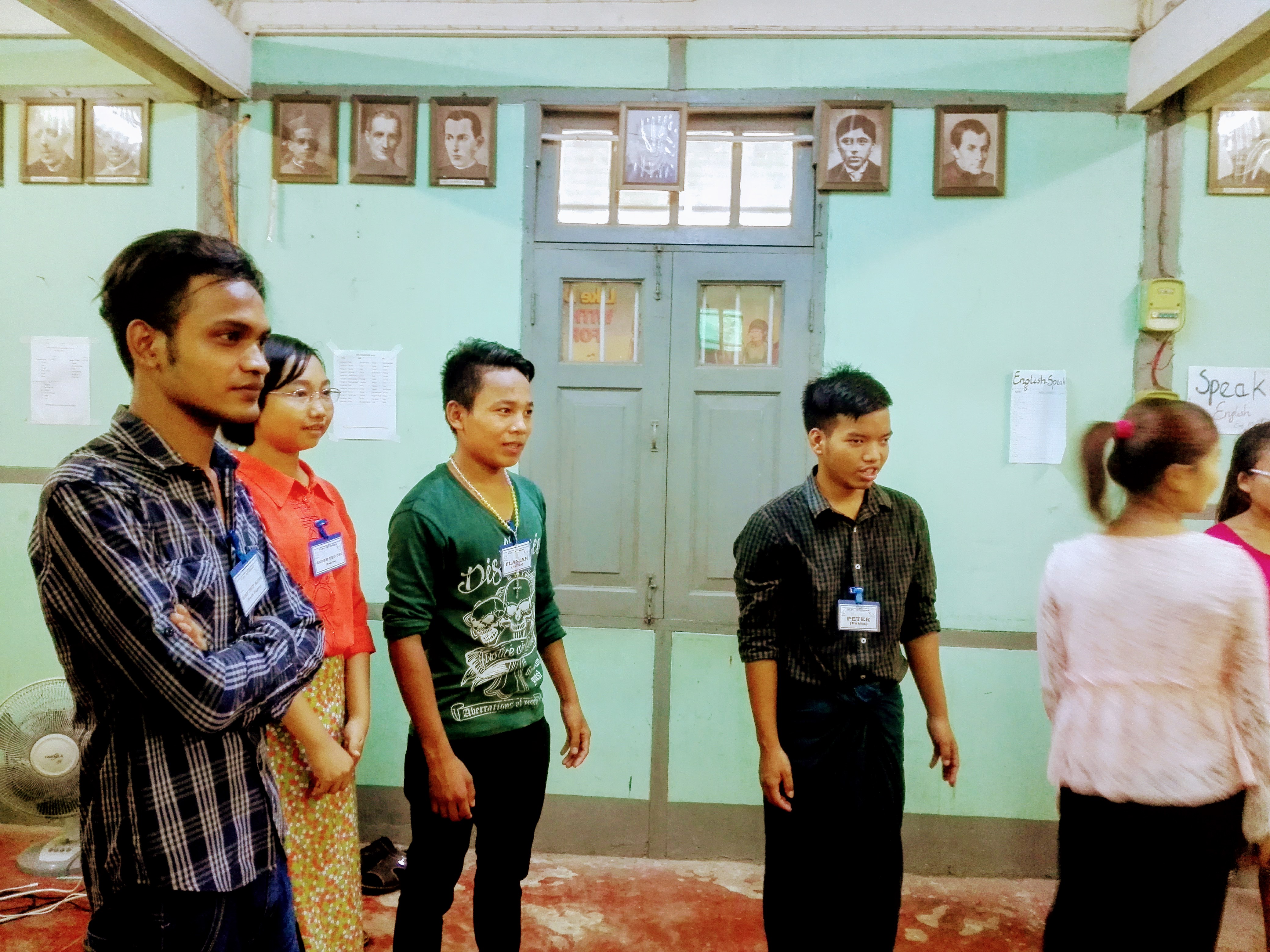 We had a translator, Júlia, who participated and helped us so that we all understood each other, and in most moments we did not need translation, everything was very clear, they were very open and the communication flowed without problems.
You could see the difficulties in the exercises that required exposure, go out and show yourself to the group. Most are not accustomed, they have no practice, so to see them perform exercises of gestural interpretation was a joy, as they tried to take their time, their space, and as stage fright, complexes, judgments hurried their actions … jijijiji. .. that's what it is … to learn from samples reactions …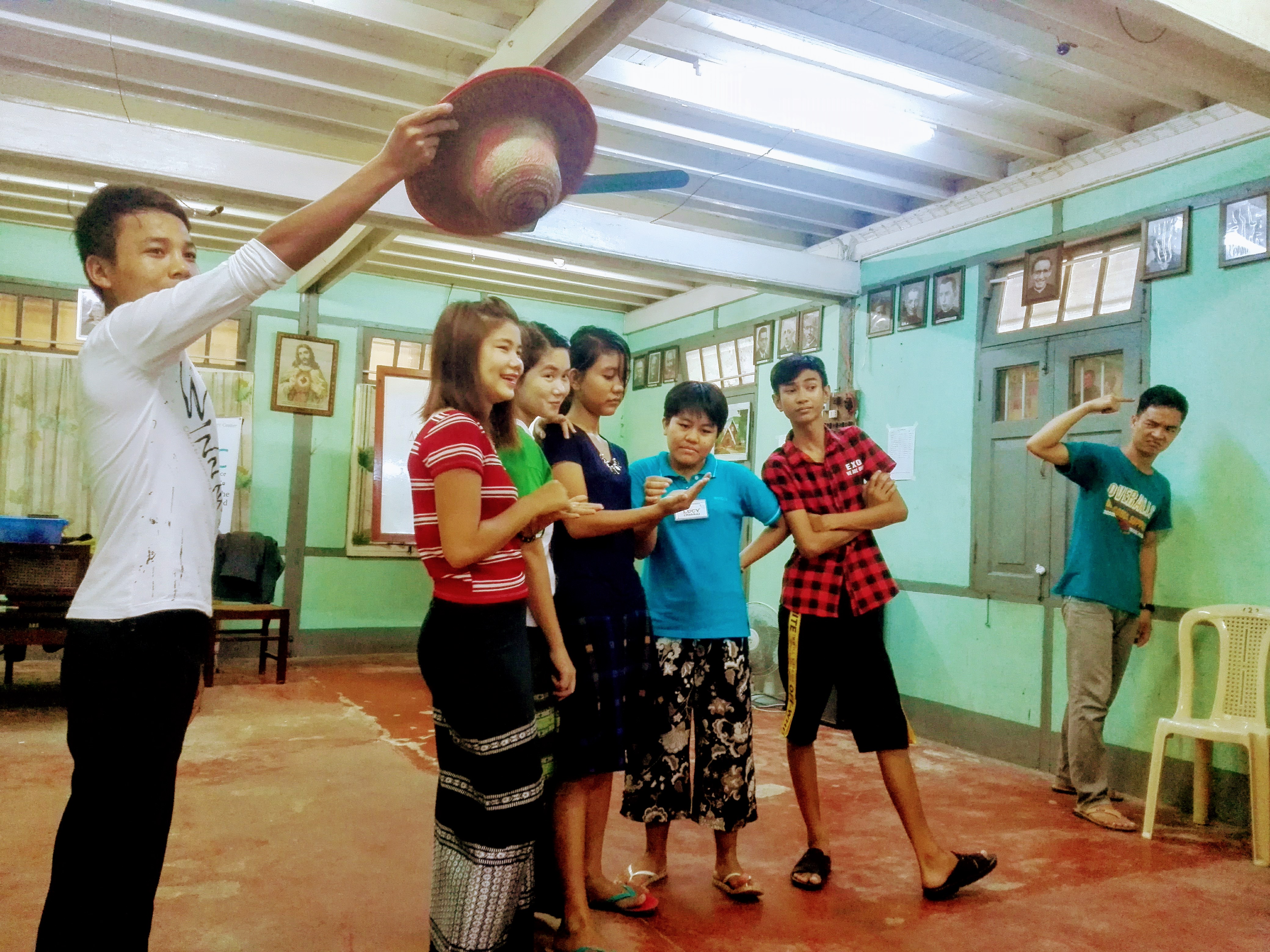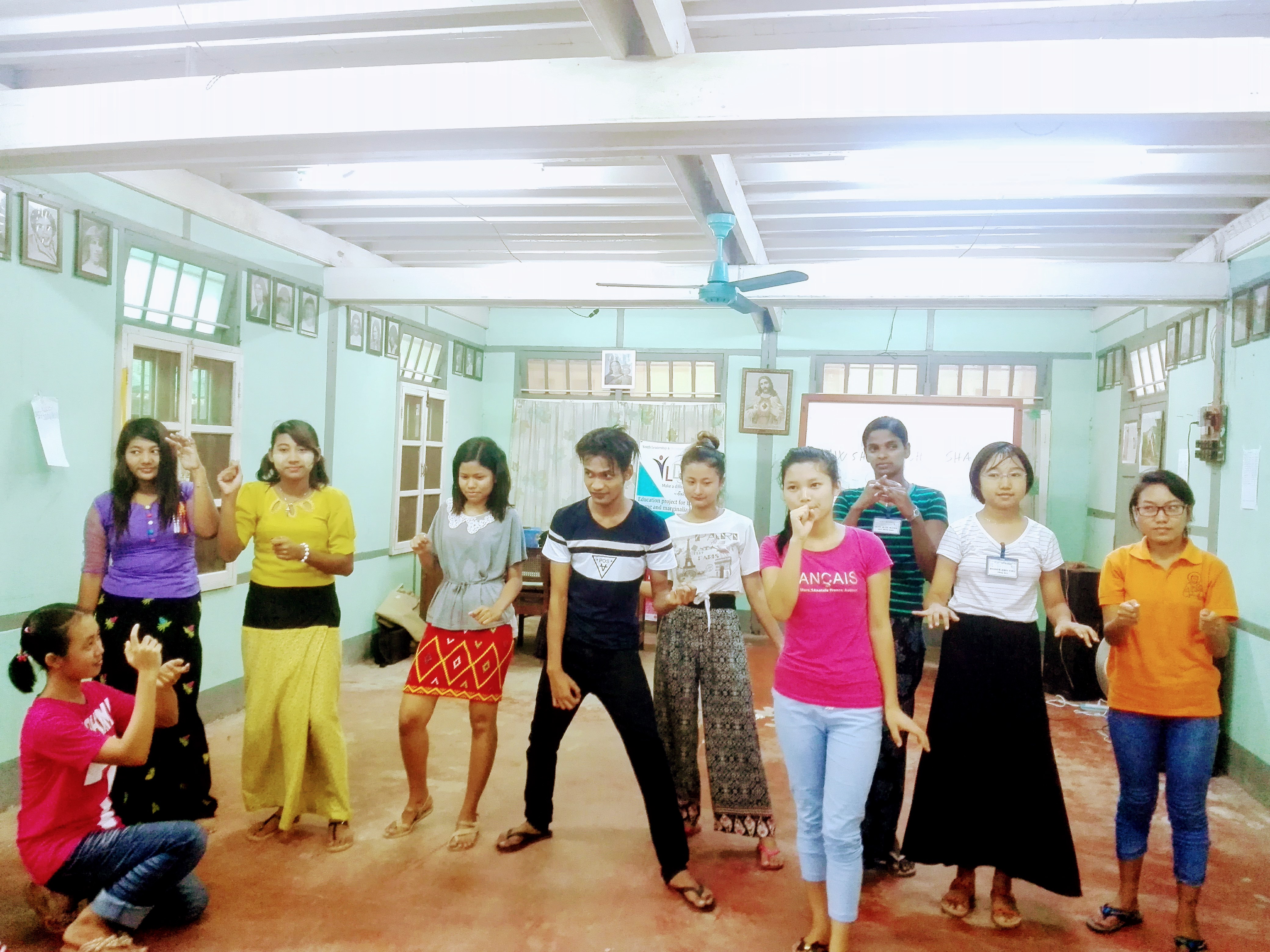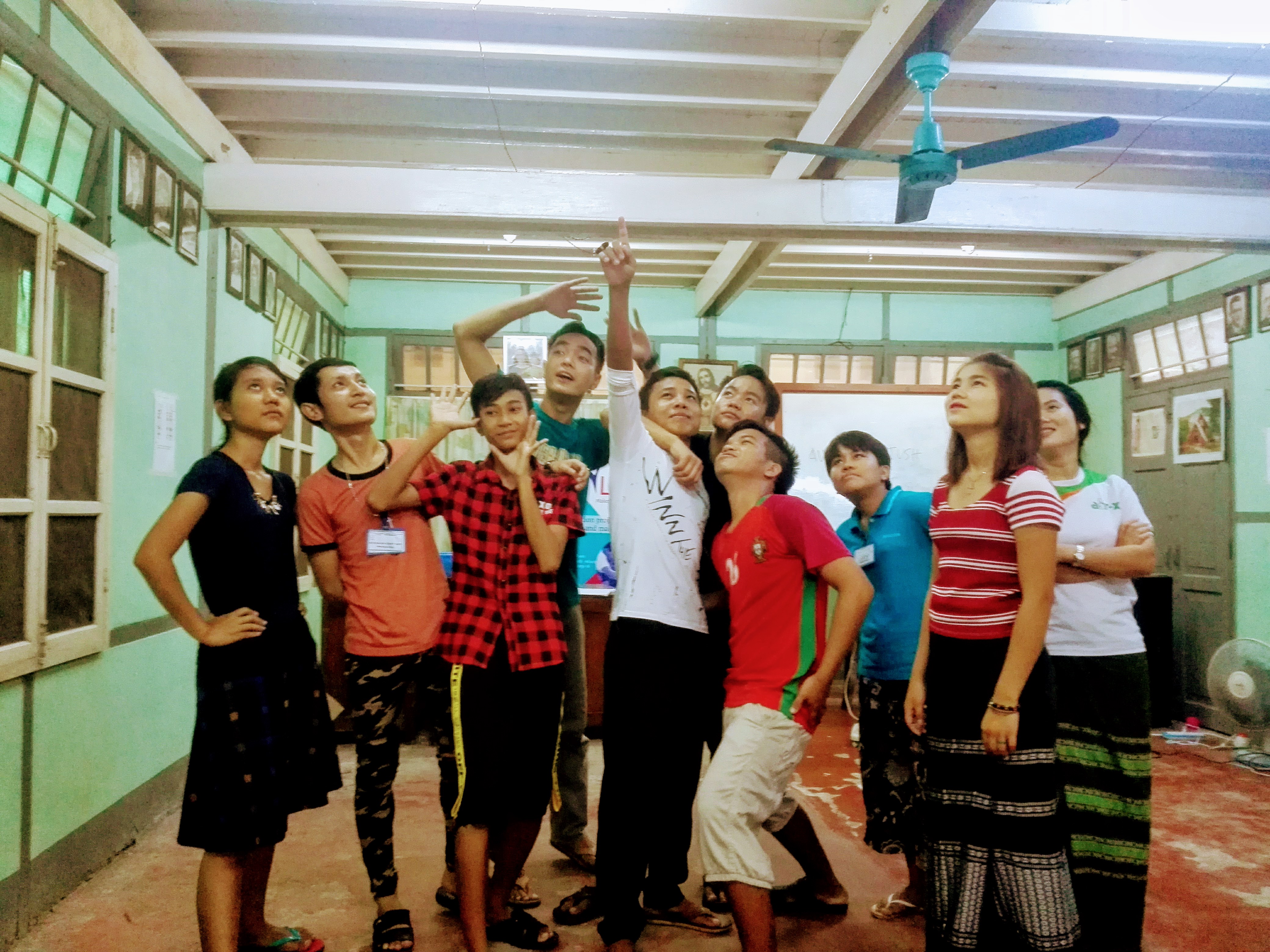 In addition, in terms of group communication, listening and expression, according to cultures and customs, priorities vary, you can see how some aspects of communication are more worked than others, patience at the time of transmitting the message, the empathy to ensure the reception of communication, the relationship between the interlocutors …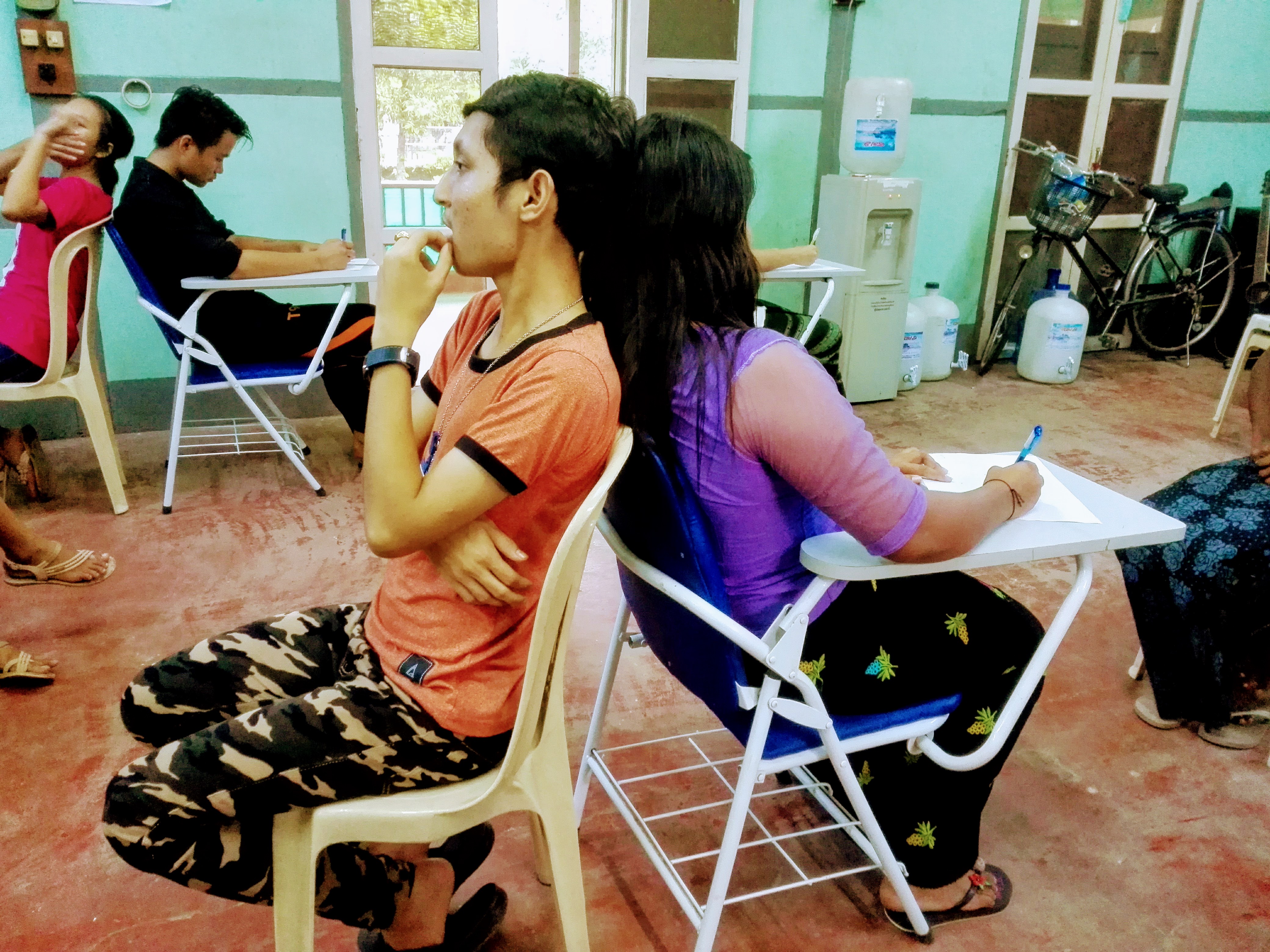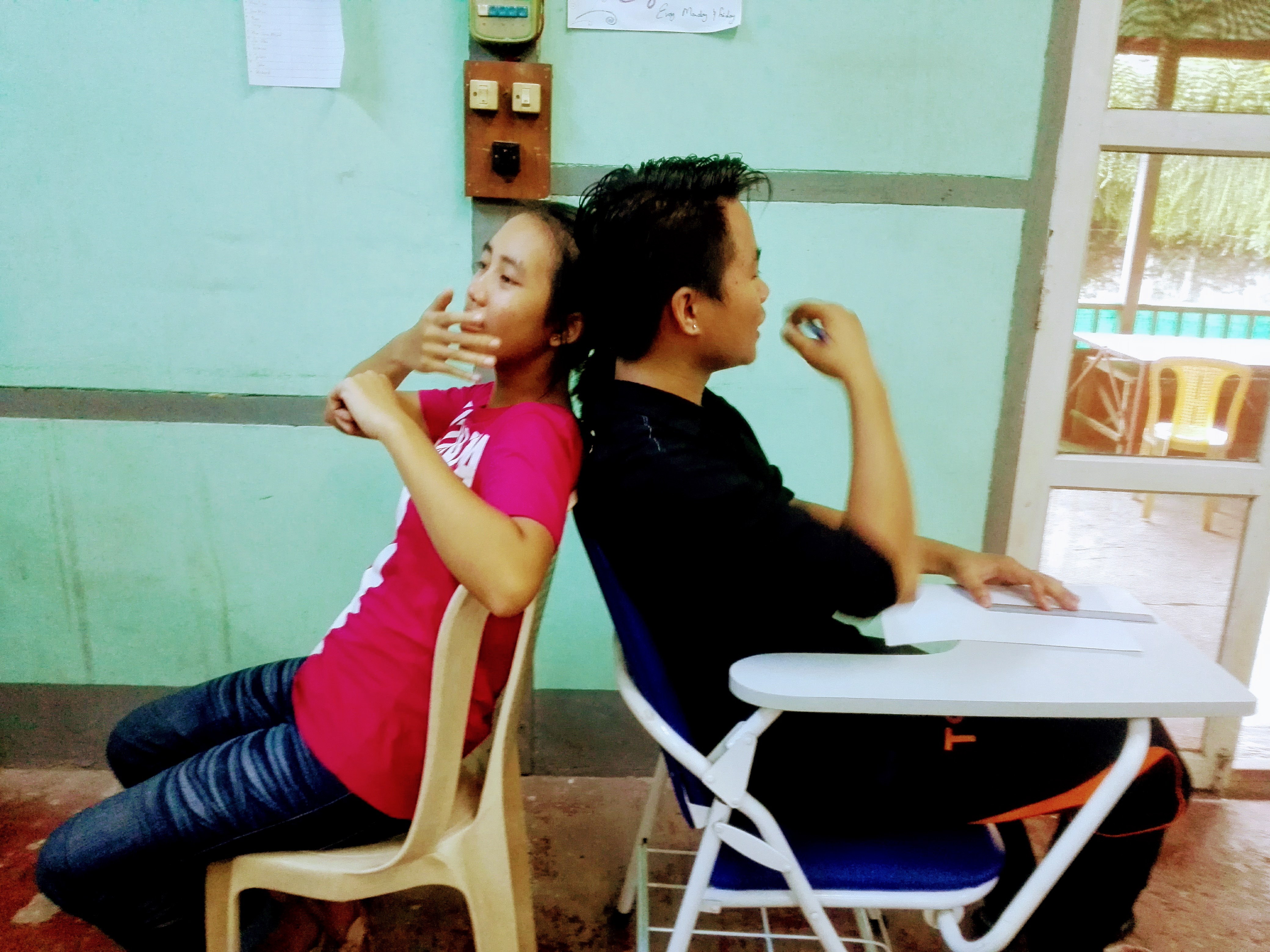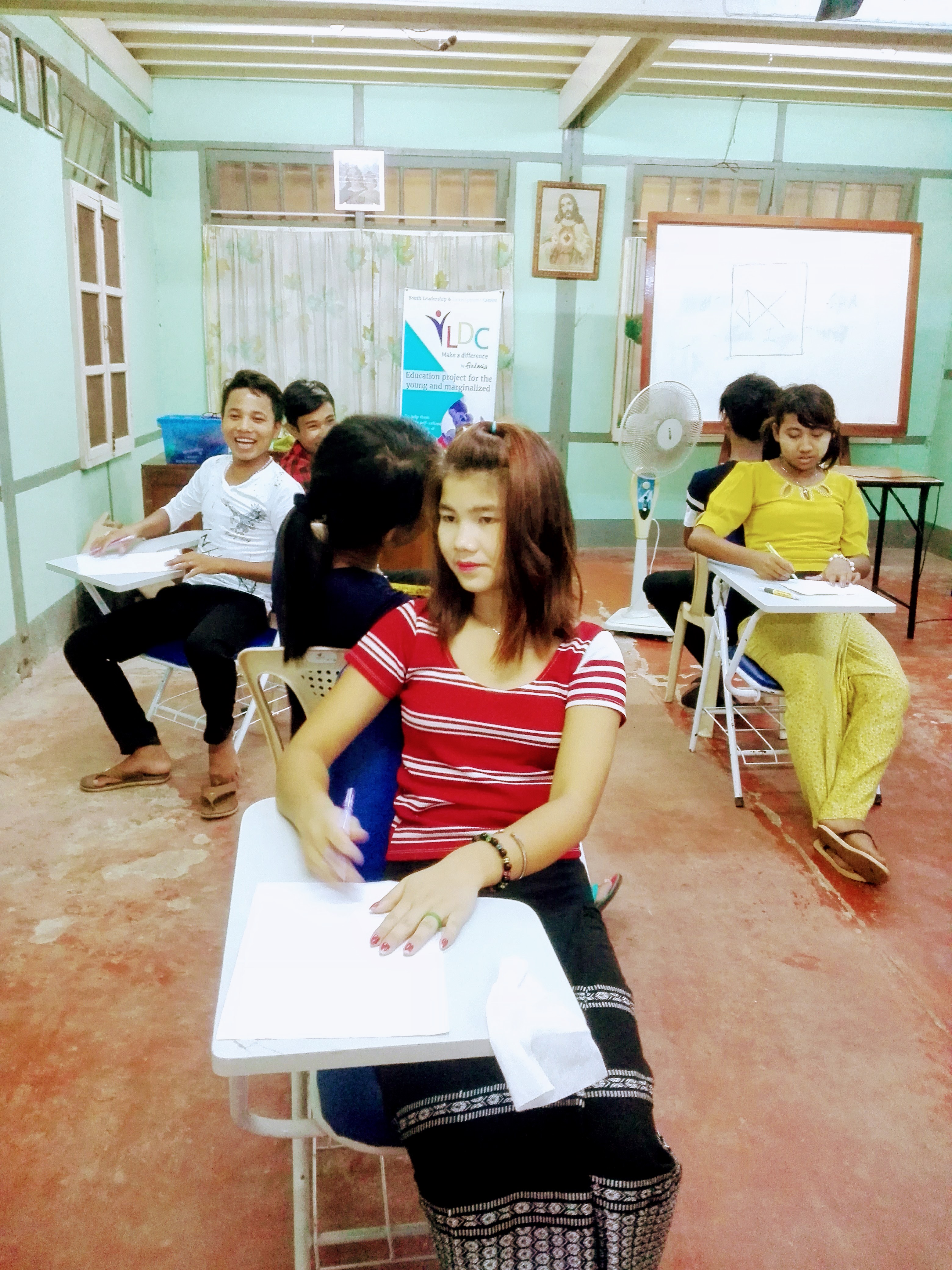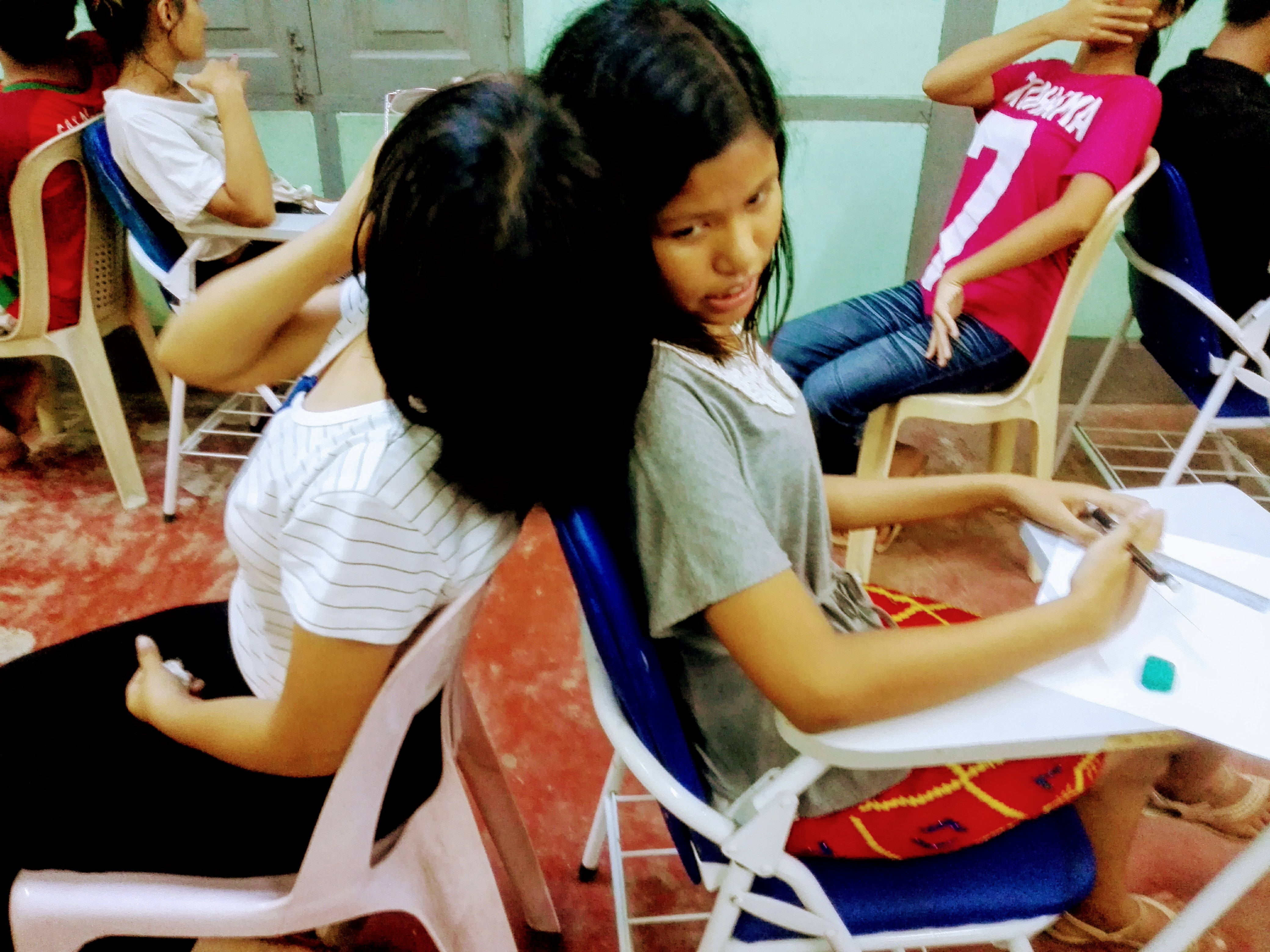 All a fantastic world that never ceases to surprise … Surprising enough that sometimes it costs us so much to communicate when we are doing it every day …
The rest of the days were equally fluid, everyone was very committed, waiting impatiently for the next challenge, the next situation that would make them experience and learn more about themselves …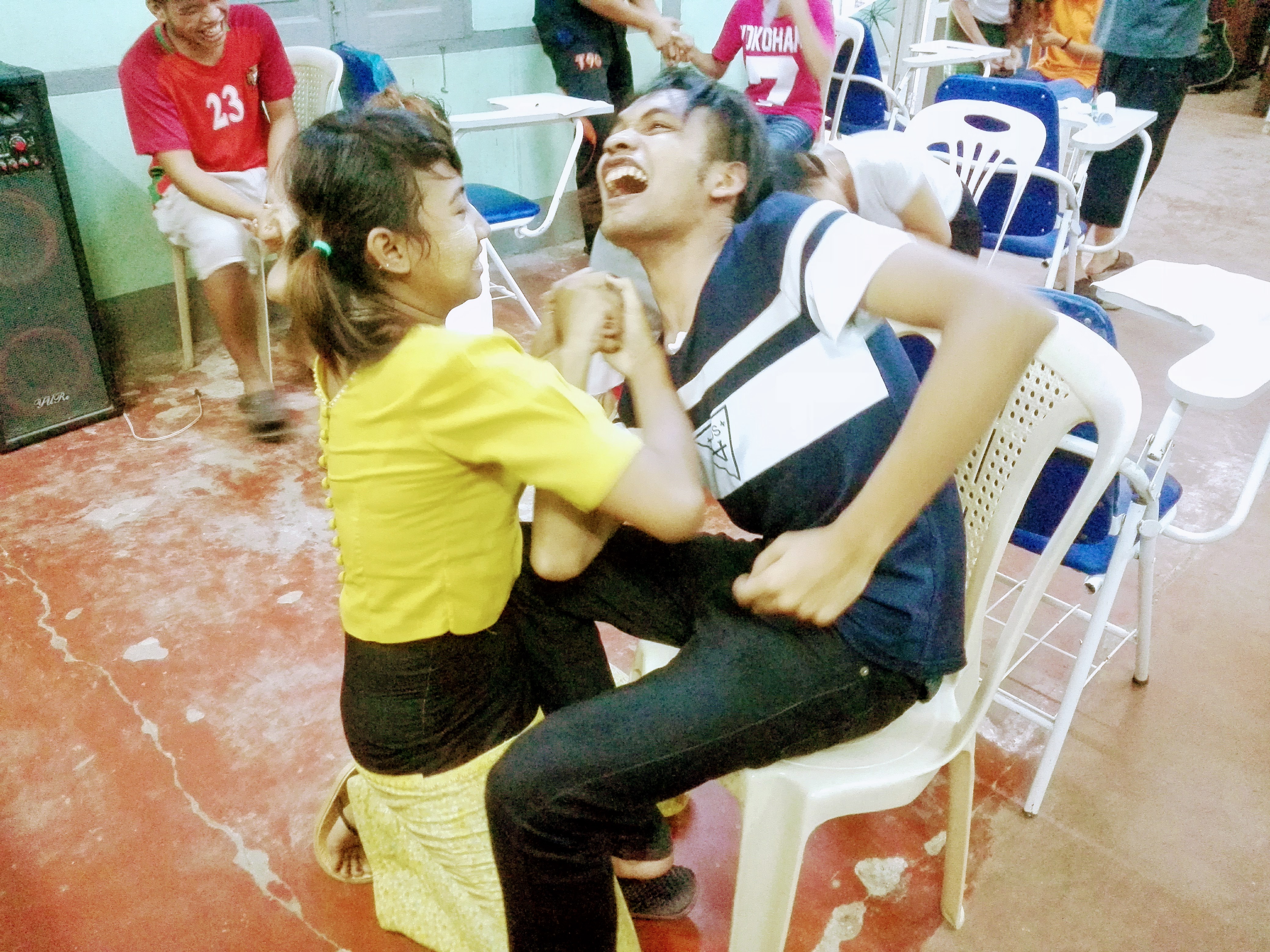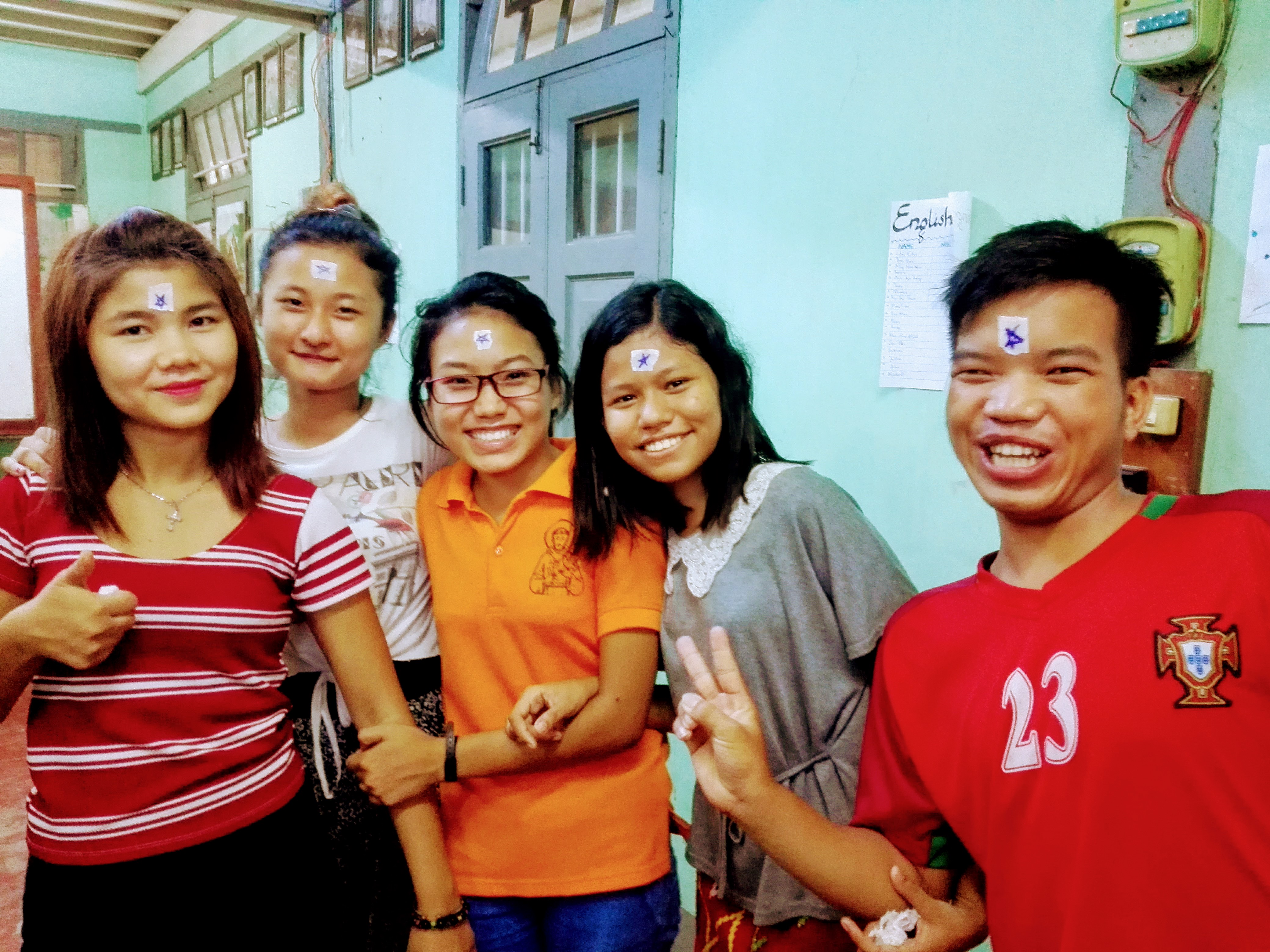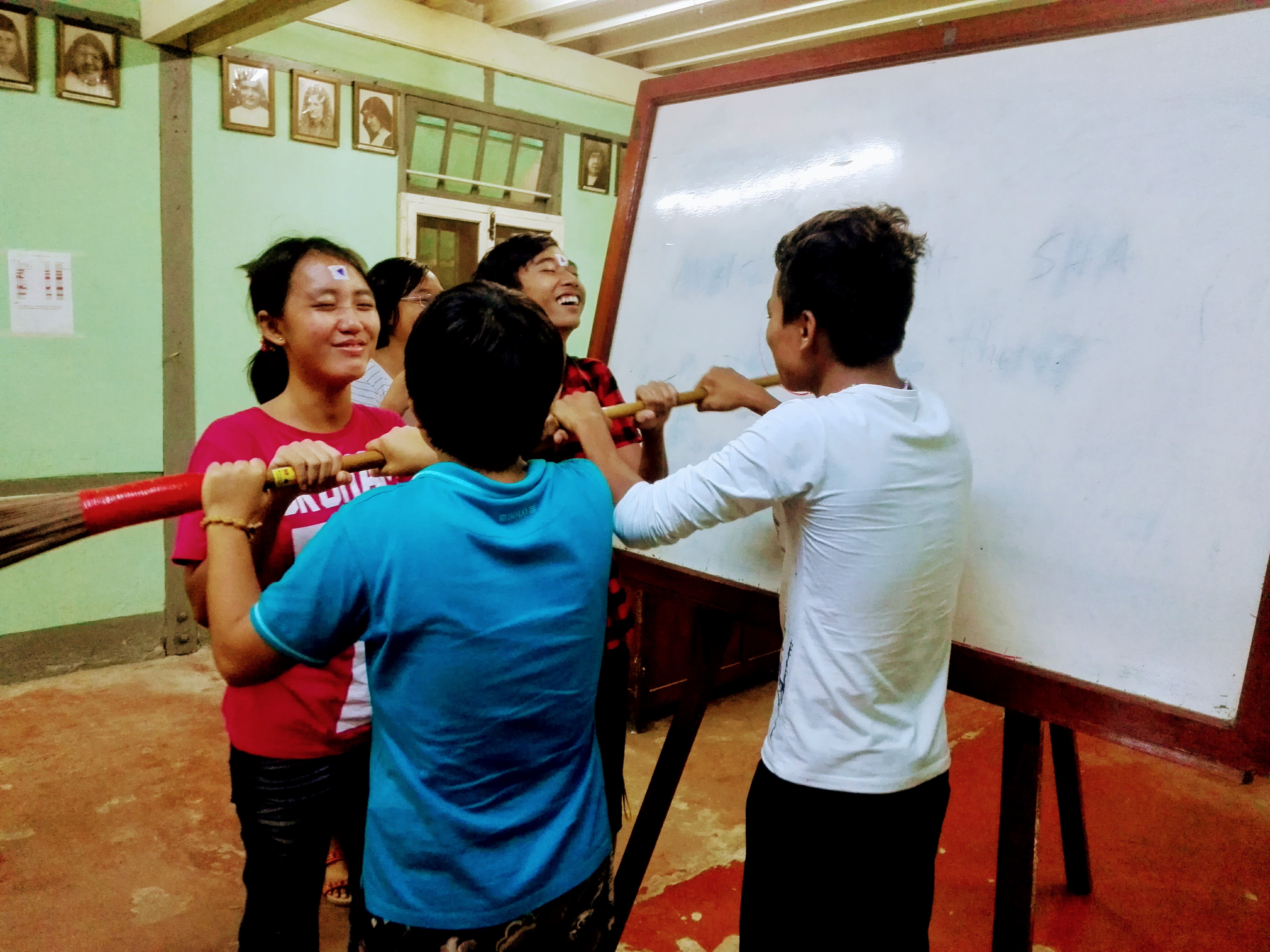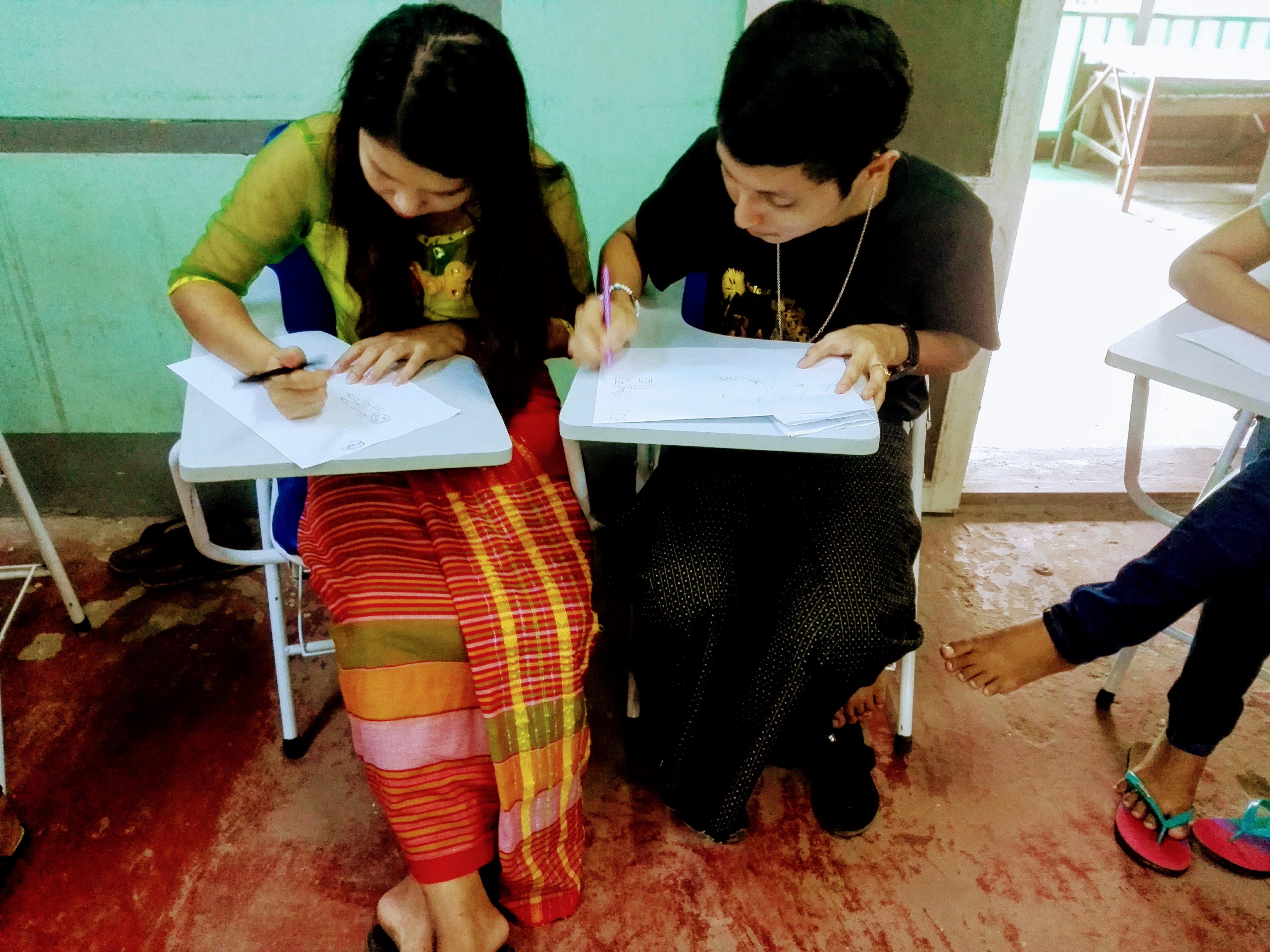 And so it was, in each exercise we put them to the test, we made them approach a little more to know themselves … a task sometimes not very easy to accept, but they were very motivated !!!!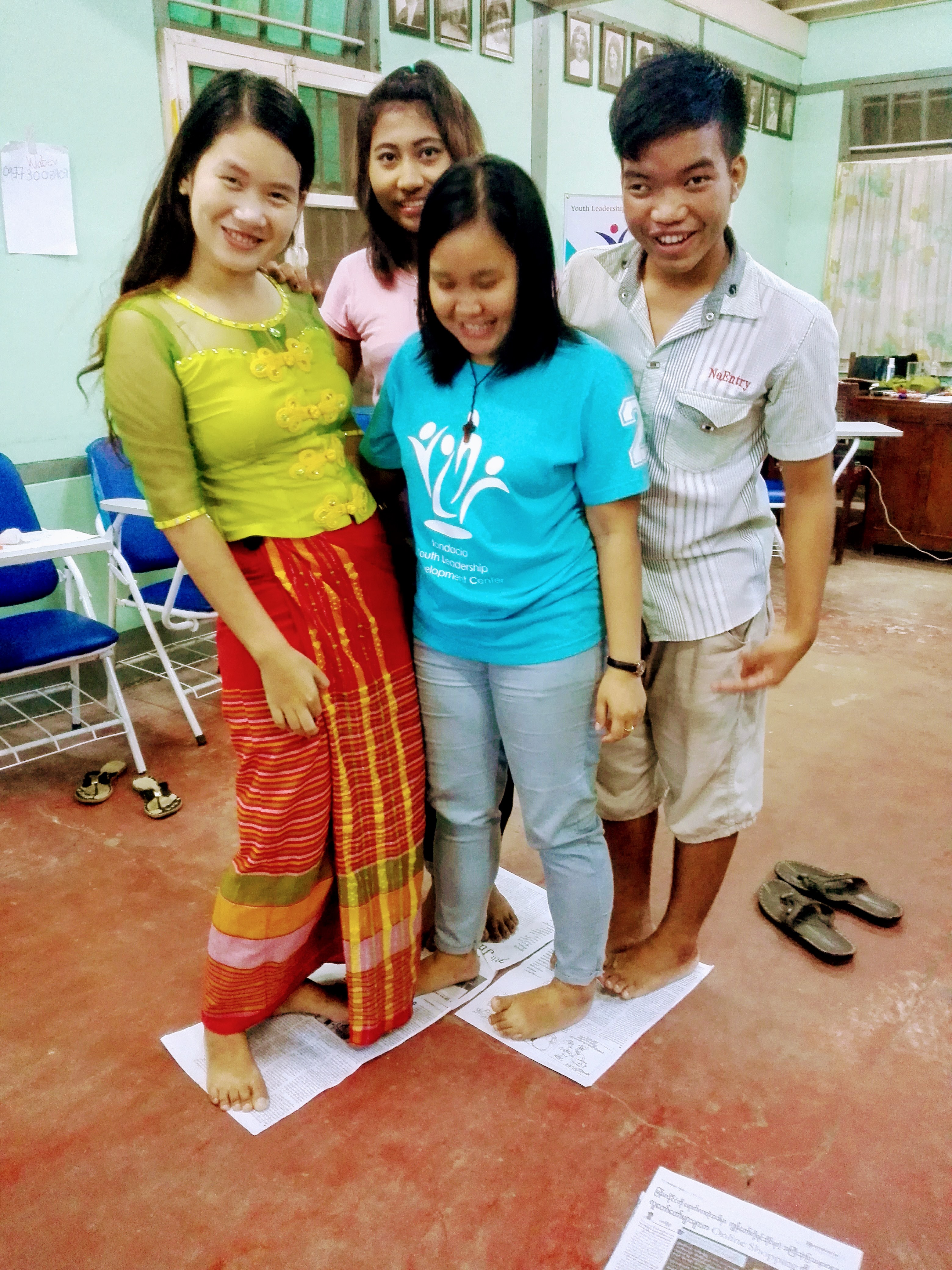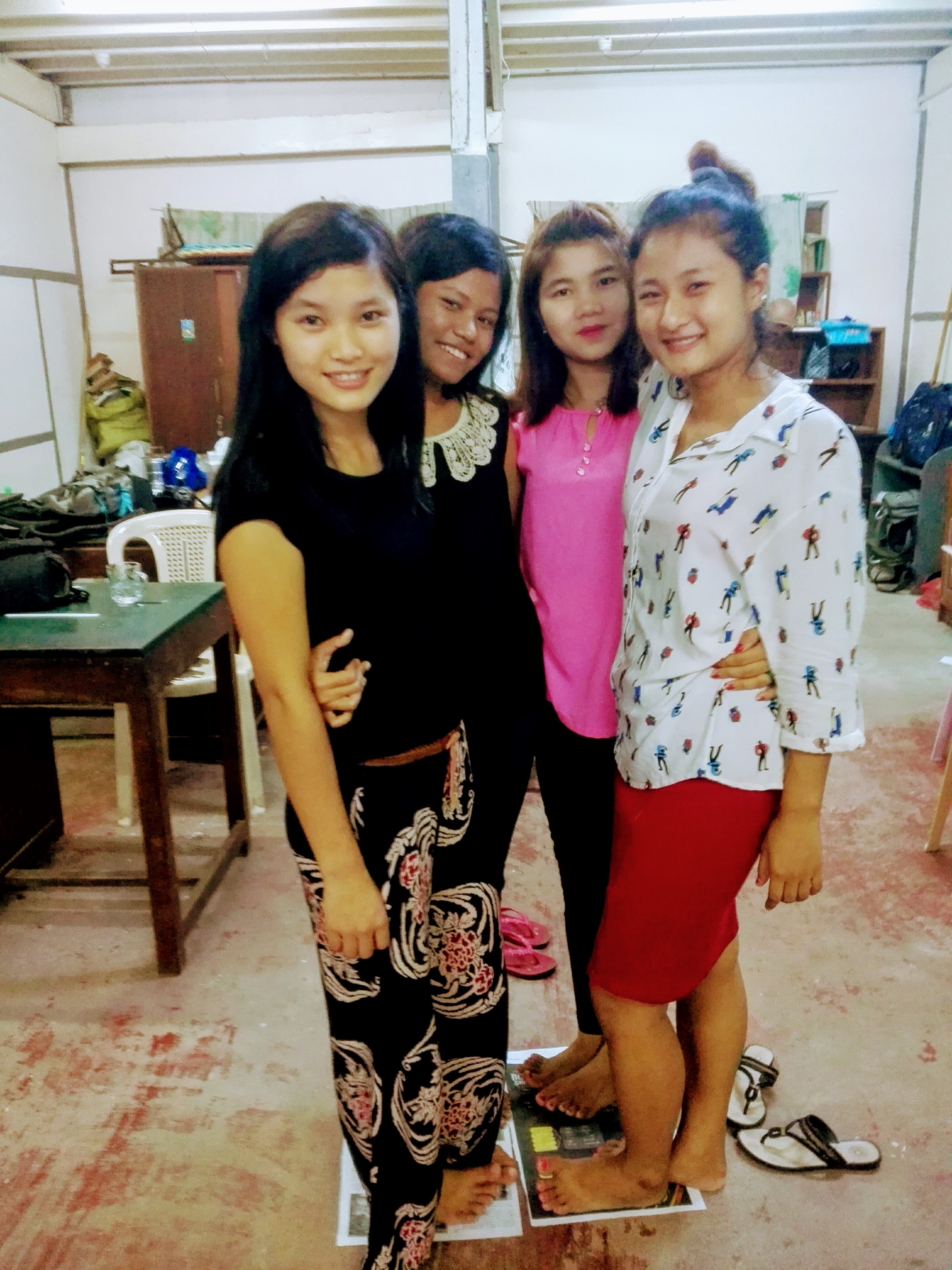 And the last day arrived, moment to close, settle and conclude. For this we made them make a mini final representation, a group, scenic, artistic, communication and improvisation work … It was great! They enjoyed it, with its challenges and obstacles, both doing it as observing, analyzing and assimilating … A fantastic experience for all.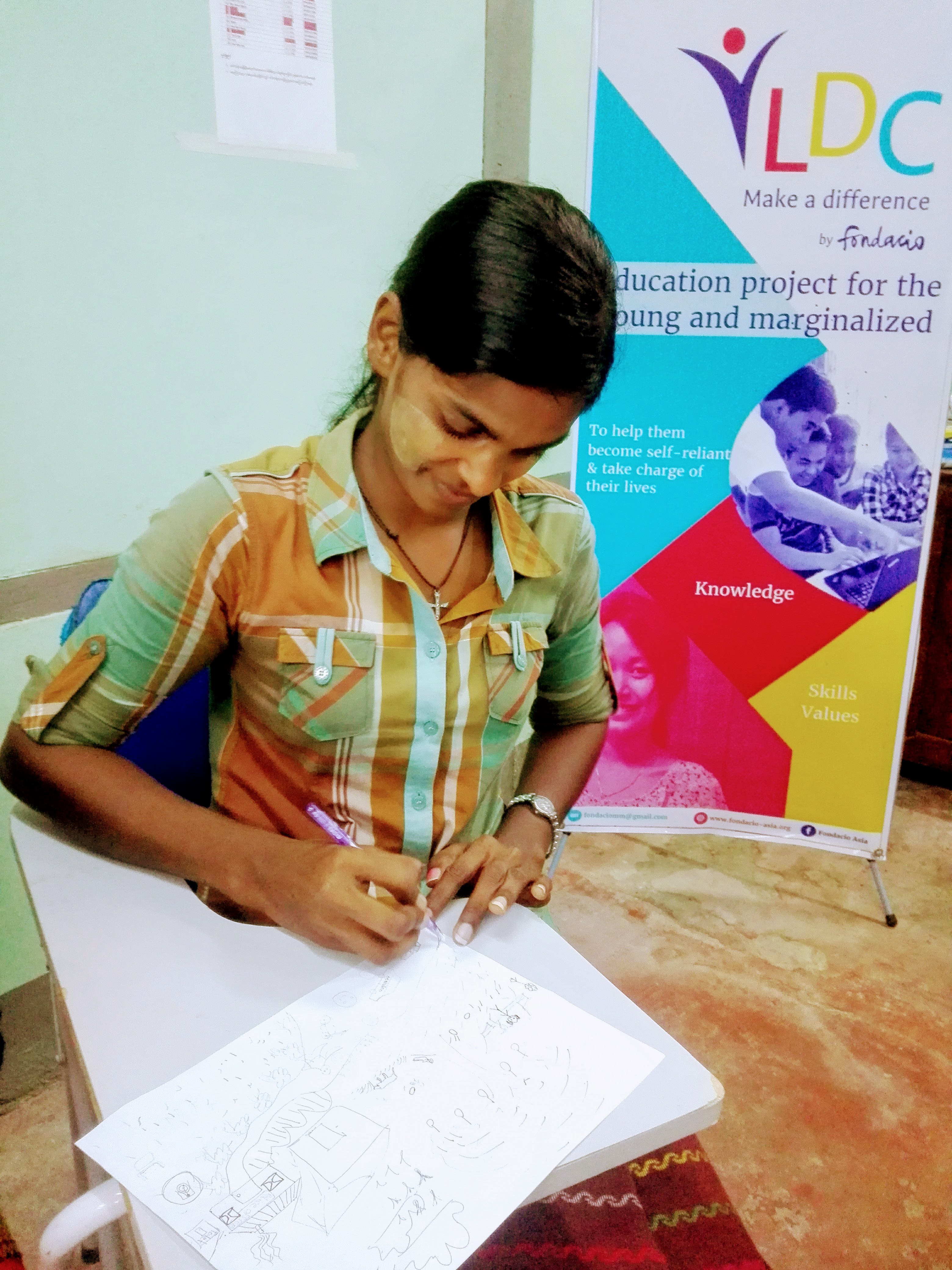 Once finished it was time to say goodbye, and for that they surrounded us in a circle and told us a few words of thanks, sincere, for the three days we had shared, enjoyed and learned … and they gave us a package … with … 2 Longys !!!! The typical Burmese skirt !!!! How cool! How pretty!!!!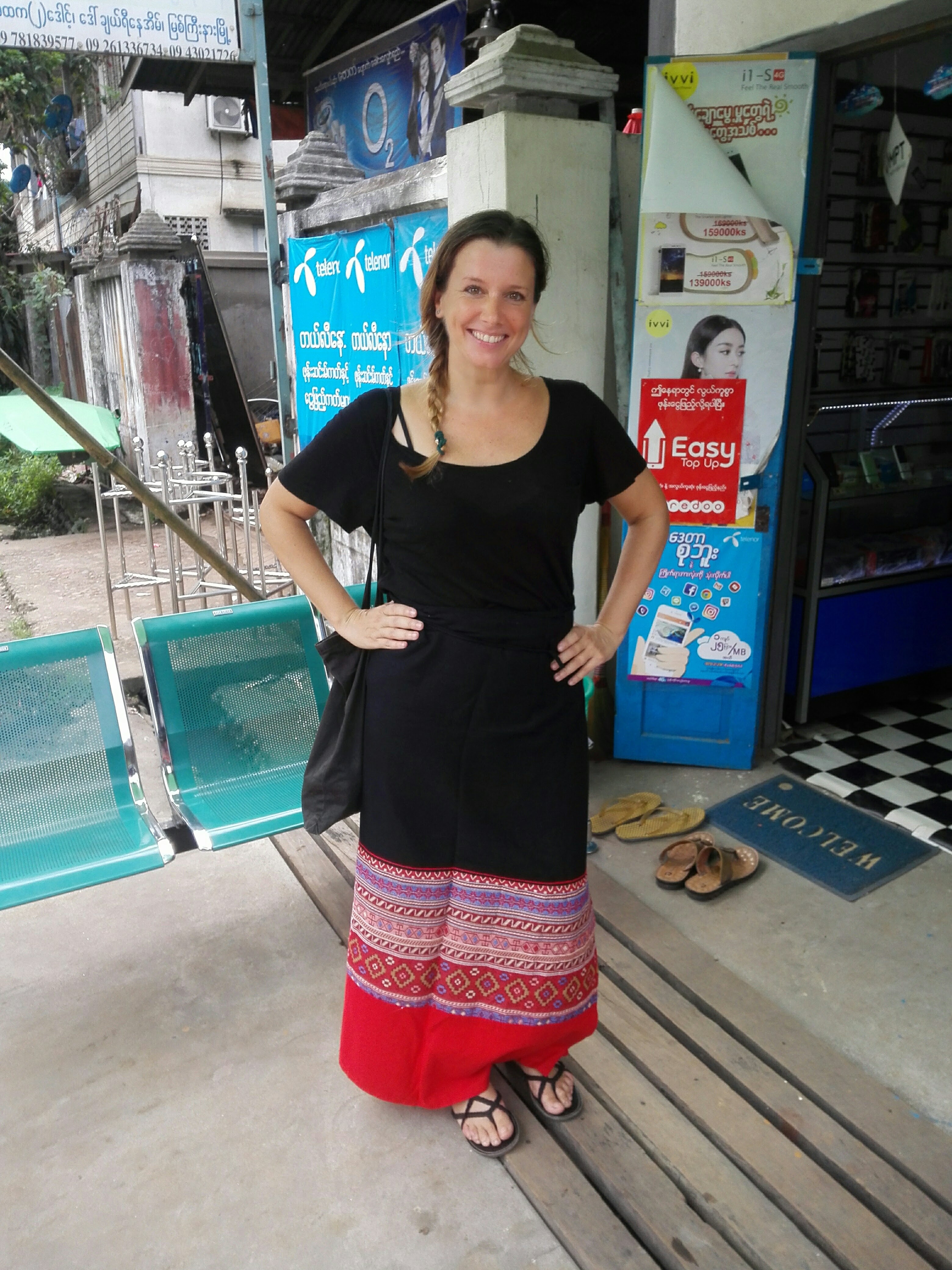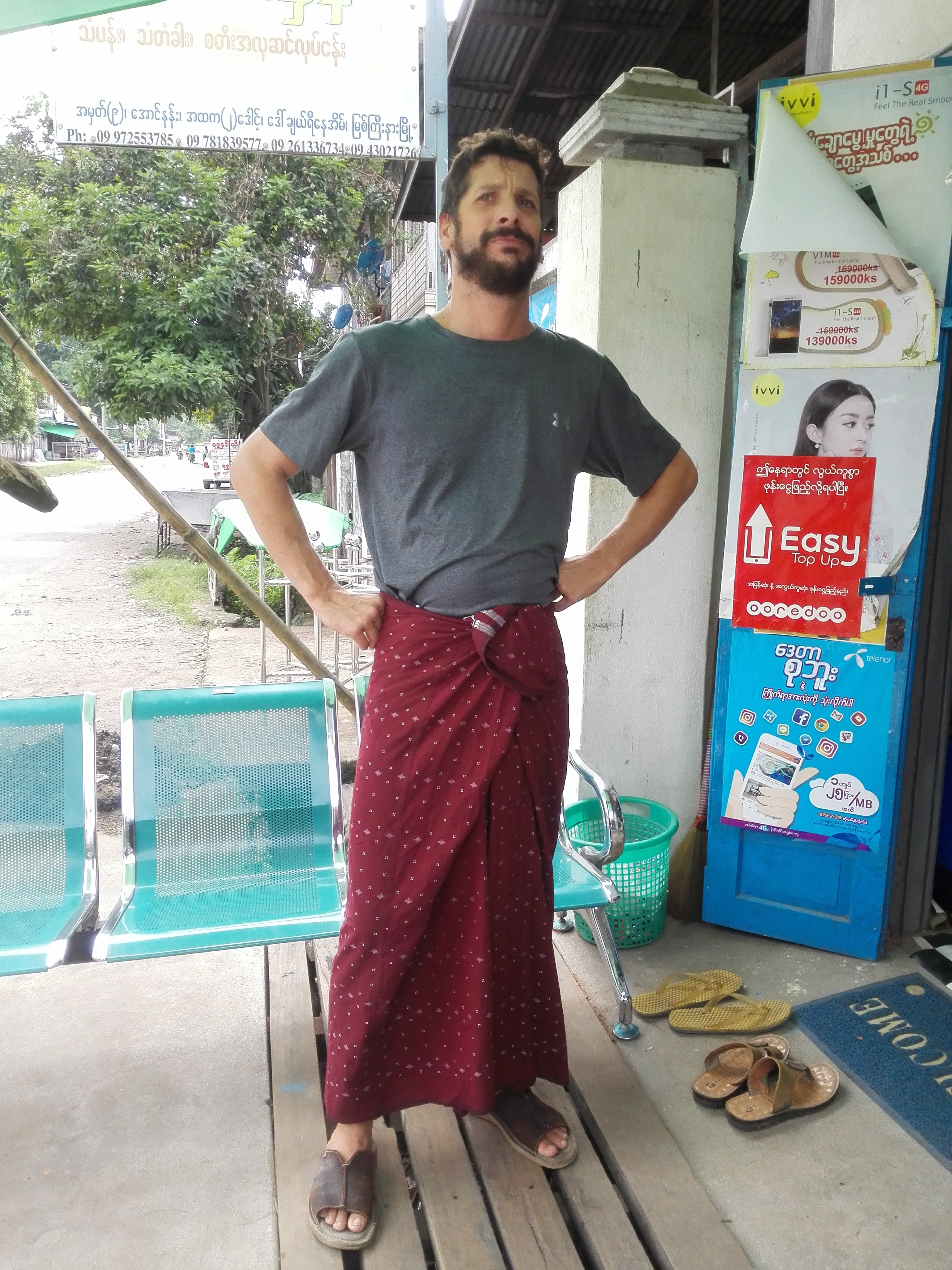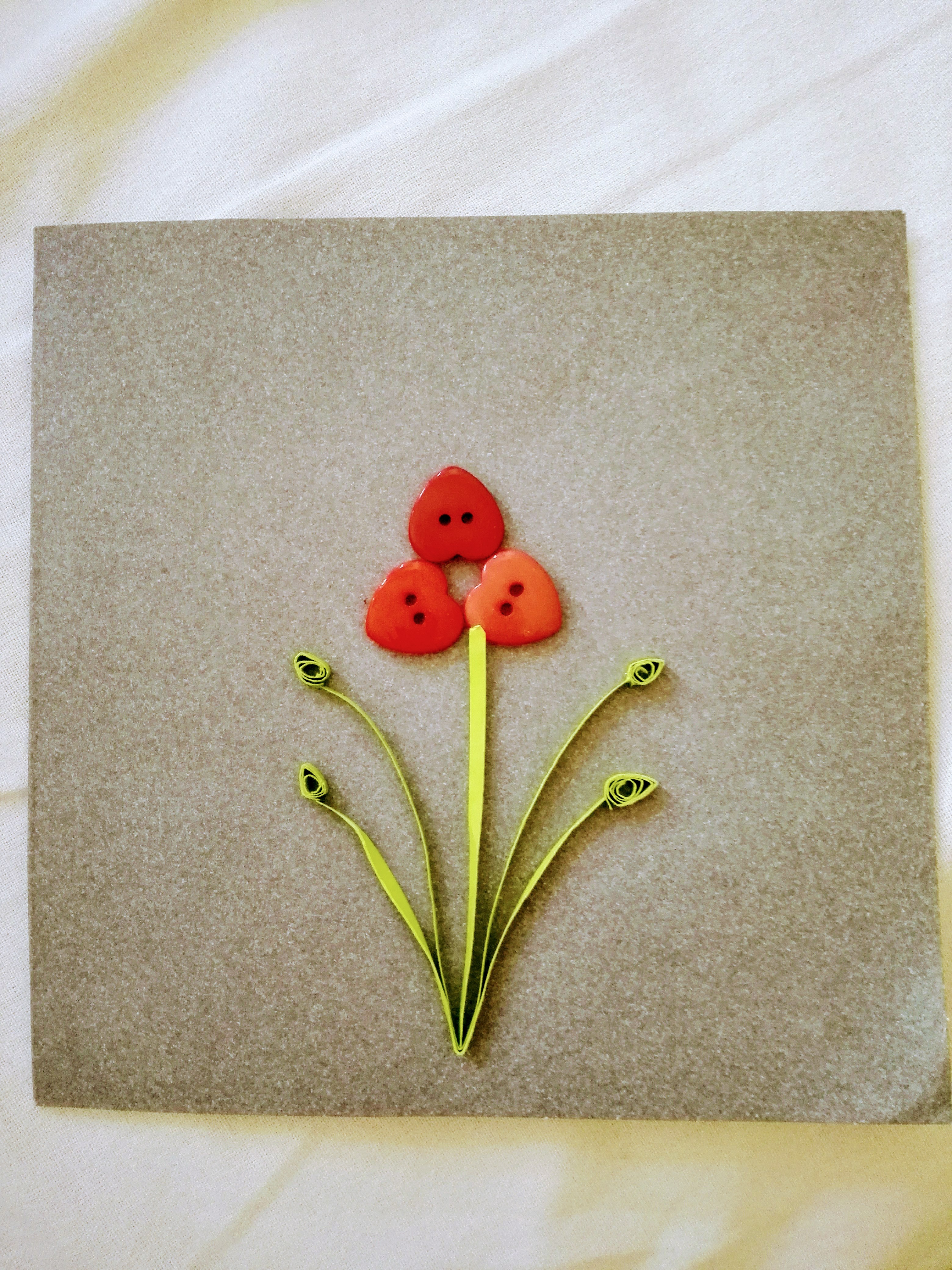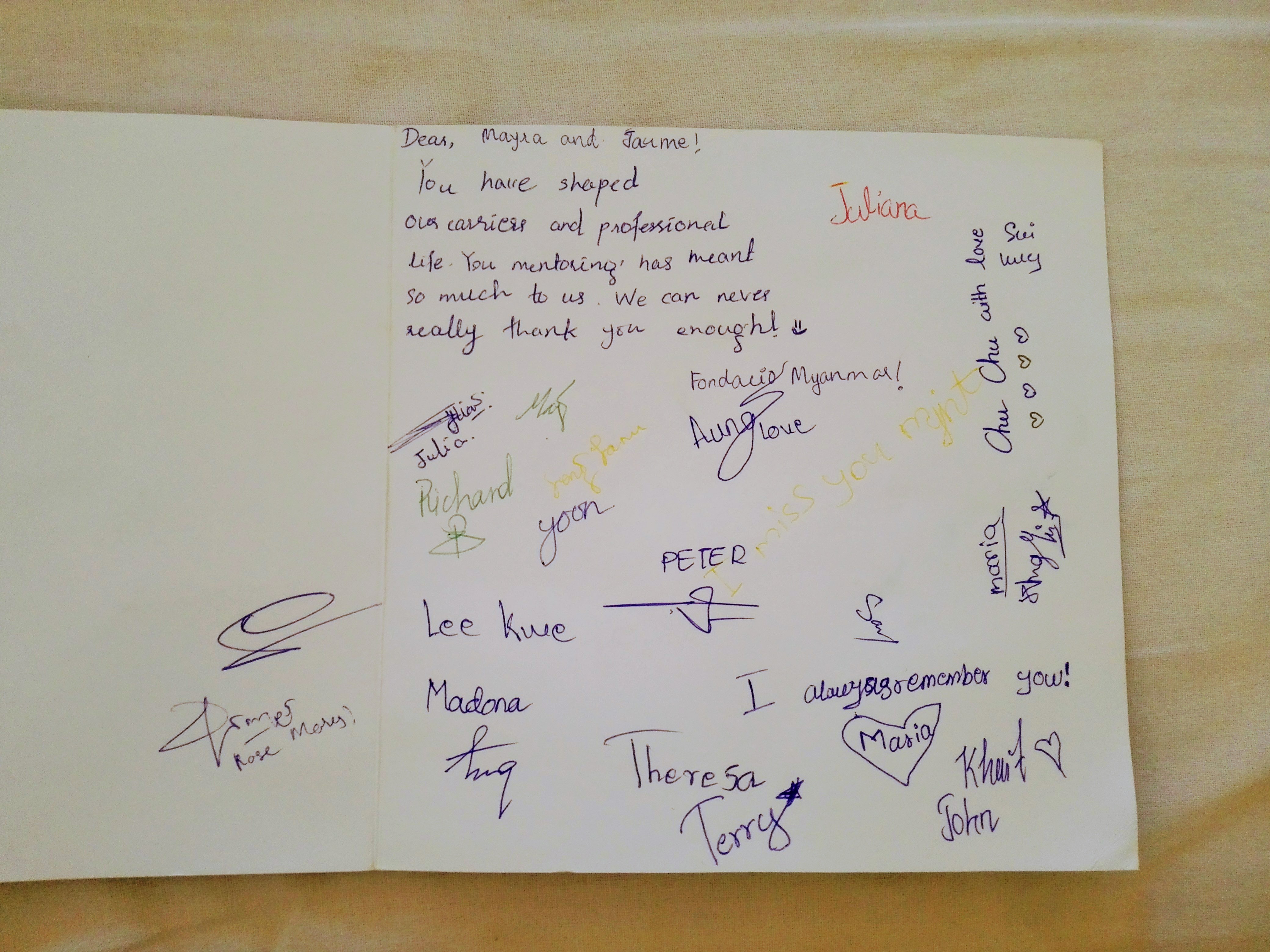 So a final hugs and we leave with everything put, the longys their love and how much we have learned with them … See you soon !!!