In Yangon, Myanmar, we contacted the NGO World Child Cancer. It is dedicated to providing resources to the oncology facility of Children Hospital of Yangon. They are dedicated to improving the conditions of patients in everything they can, and provide minimal education while they are admitted to the hospital.

After communicating by email, we met our contact person, Mr. Tung, a very nice and smiling guy who is in charge of directing the teaching team! We stayed in a cafeteria next to the hospital to specify details. We thought that the best option was to make a workshop for the children of oncology, another workshop for the teachers who are in charge of the open school in the same plant, and finally our show of clown for children, oncology and hemology together. But first he had to confirm with his boss that same night and he would tell us the answer.
After the meeting, he took us to visit the plant and the school. This is the largest hospital for children in all of Myanmar, and the conditions were pretty basic. We could see the Oncology plant, with the chemotherapy room and the recovery room, all quite basic …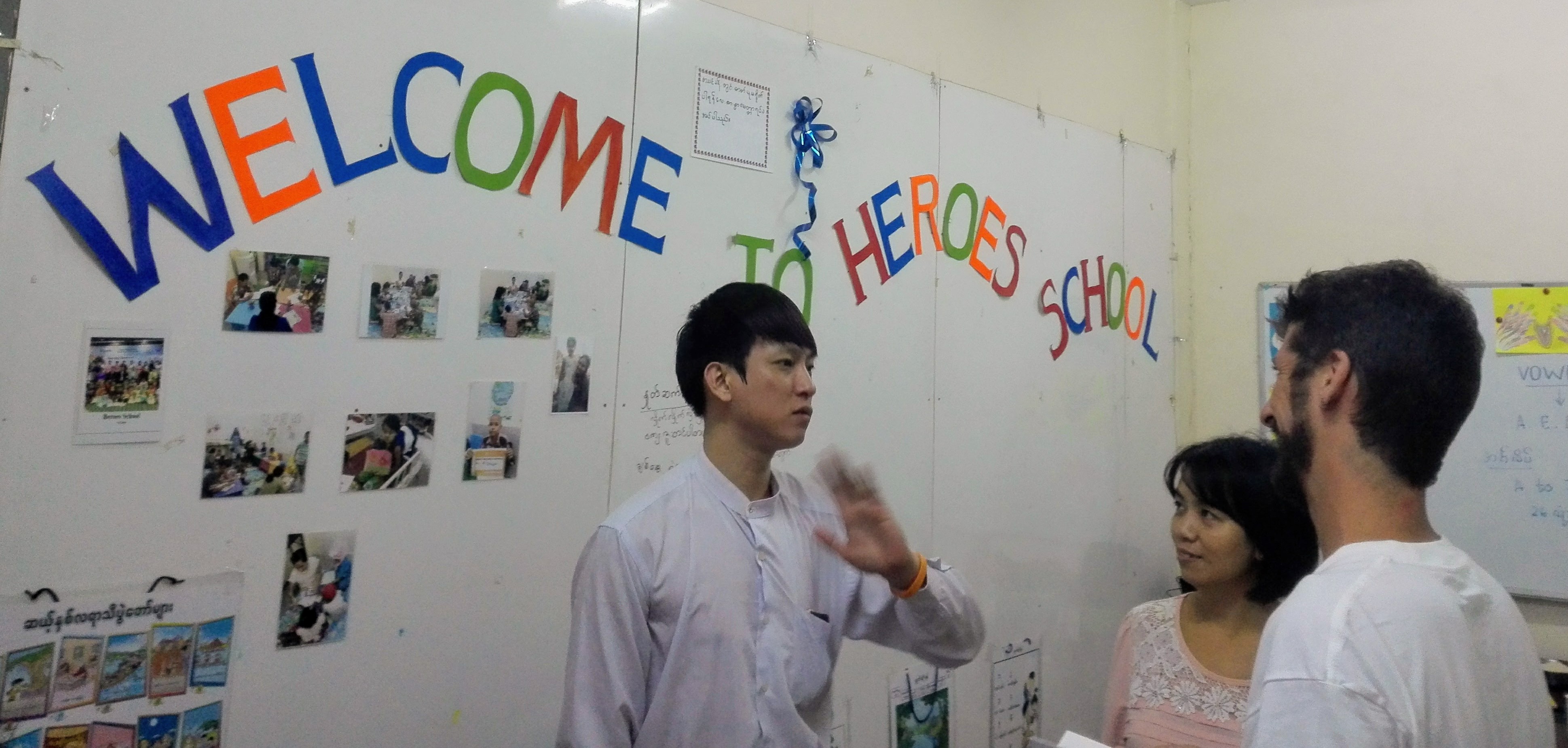 The school is a room next to the mentioned rooms, with books and material to make class. The school is open every working day from 13 to 15 hours. On the wall hung the list of subjects for the whole week, and had enough days for drawing and artistic expression, apart from other subjects. So we could show you some exercises to do with the children. After the visit we said goodbye until the next communication.
At night Tung confirmed that we could do the workshop for the teachers, but due to a flu pass it would not be possible to work with the children, the workshop or the performance. Due to the chemotherapy the children have a very low immune system, so if there is a case of the flu they can no longer join them as a group, they would be exposed to contagion and it would be very dangerous for them. They could not even attend school these days … A pity, although better to prevent.
And the day of the workshop arrived. We took the train and headed to the hospital. Once there, they were waiting for us at the door of the building to accompany us to the school room. Tung was already there and introduced us to the seven members of the group, with teacher and social workers, aged between 27 and 55 years, approx … all women, less Tung.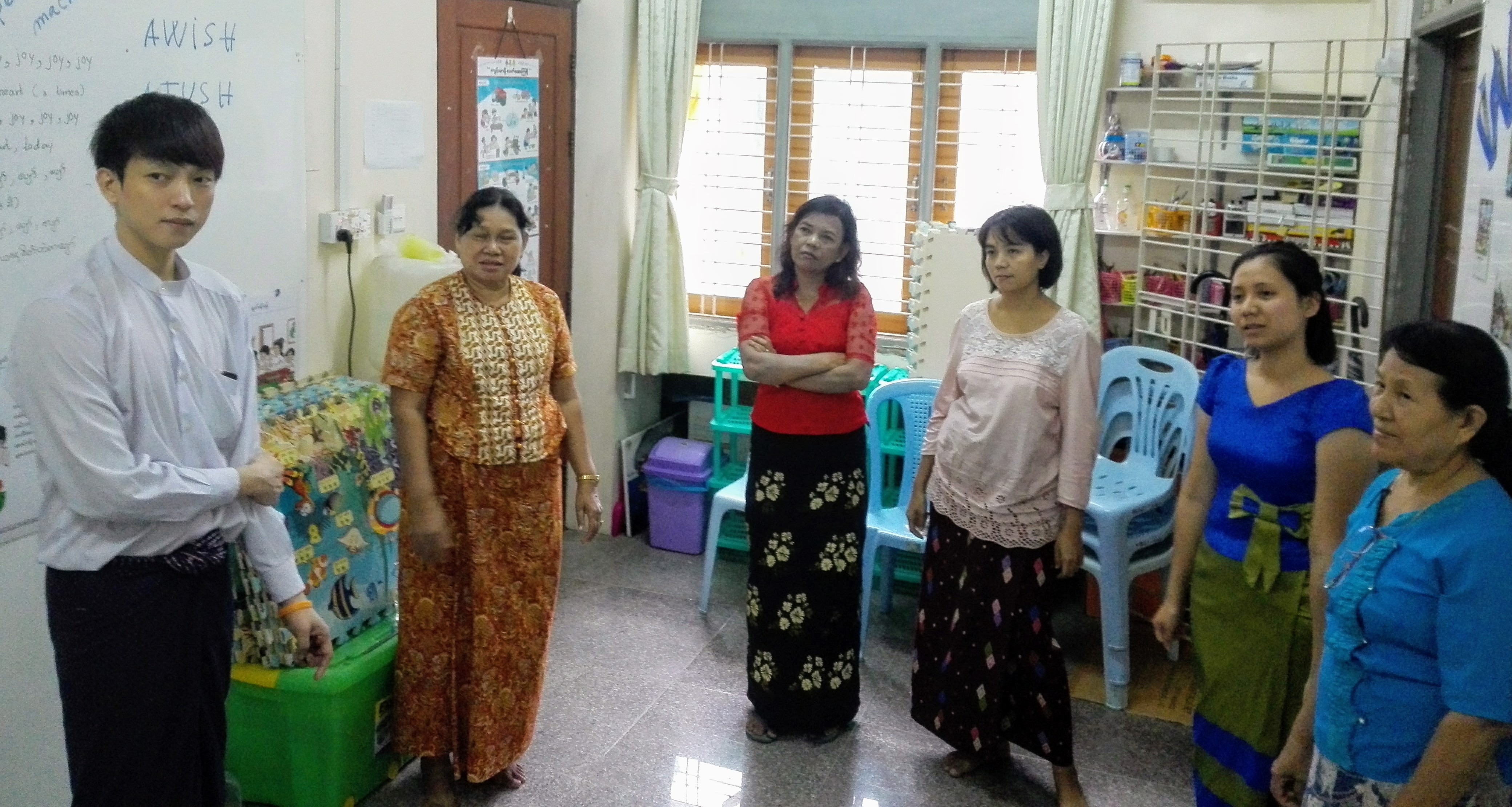 The younger girls looked awake, eager to start, curious to see what we were going to show them, while the older ones were quite rigid, we suppose that they were scared, to see what they would do to make some clowns … among us, I would have been scared too …
The room was prepared as if we were going to give a theoretical symposium on child psychology, a table with two chairs for the lecturers and chairs for the public … hahaha … So we started, and the first thing we said was to remove chairs and tables and put them aside … I think the older ones were even more scared …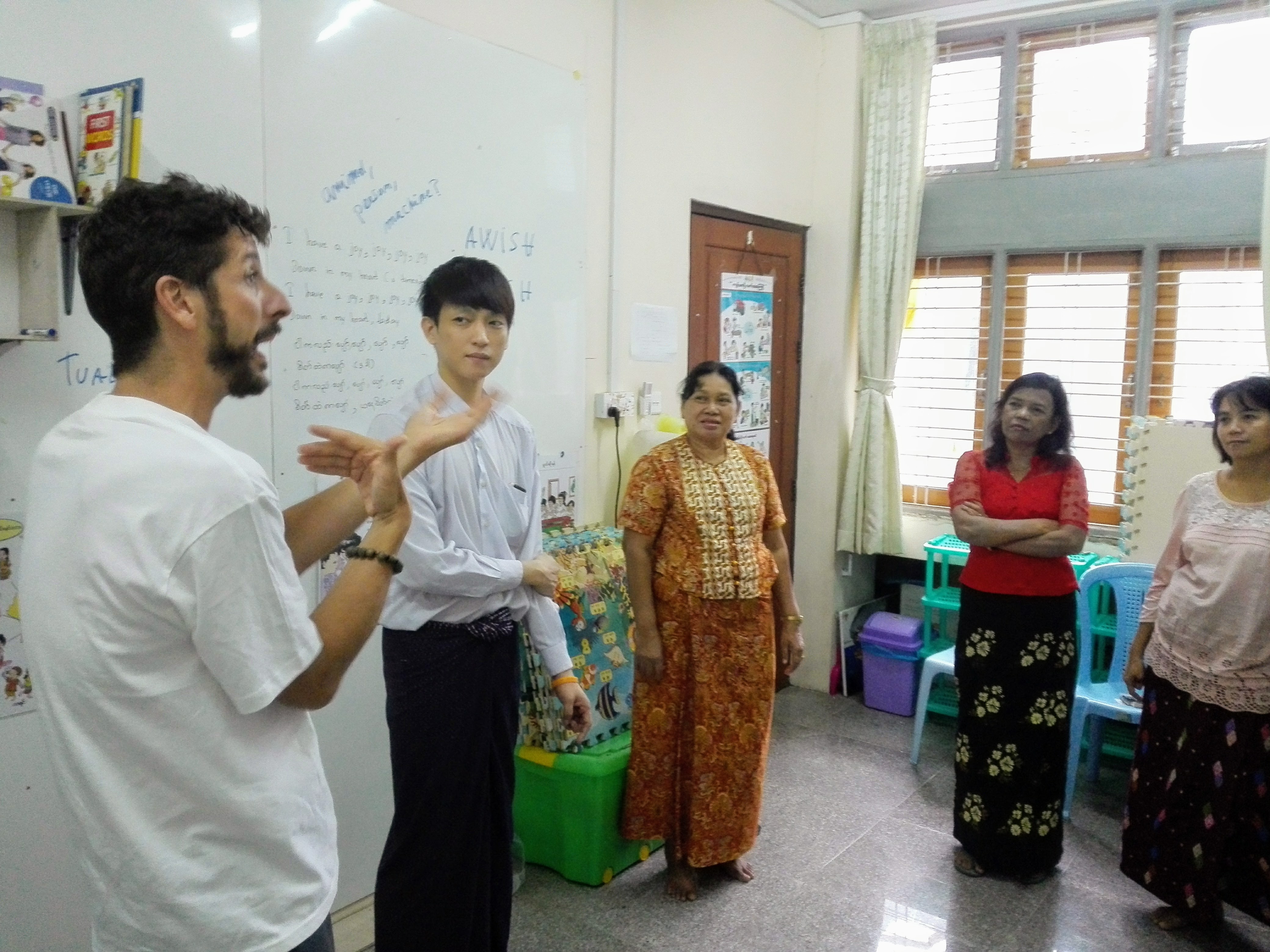 The objective of the workshop was to provide teachers with tools to do artistic activities with the children, and that we prepared exercises for them to do with the children, but first they had to do them with us to know their functioning, their difficulties and possible results … hahaha … now you can be scared … hahahaha …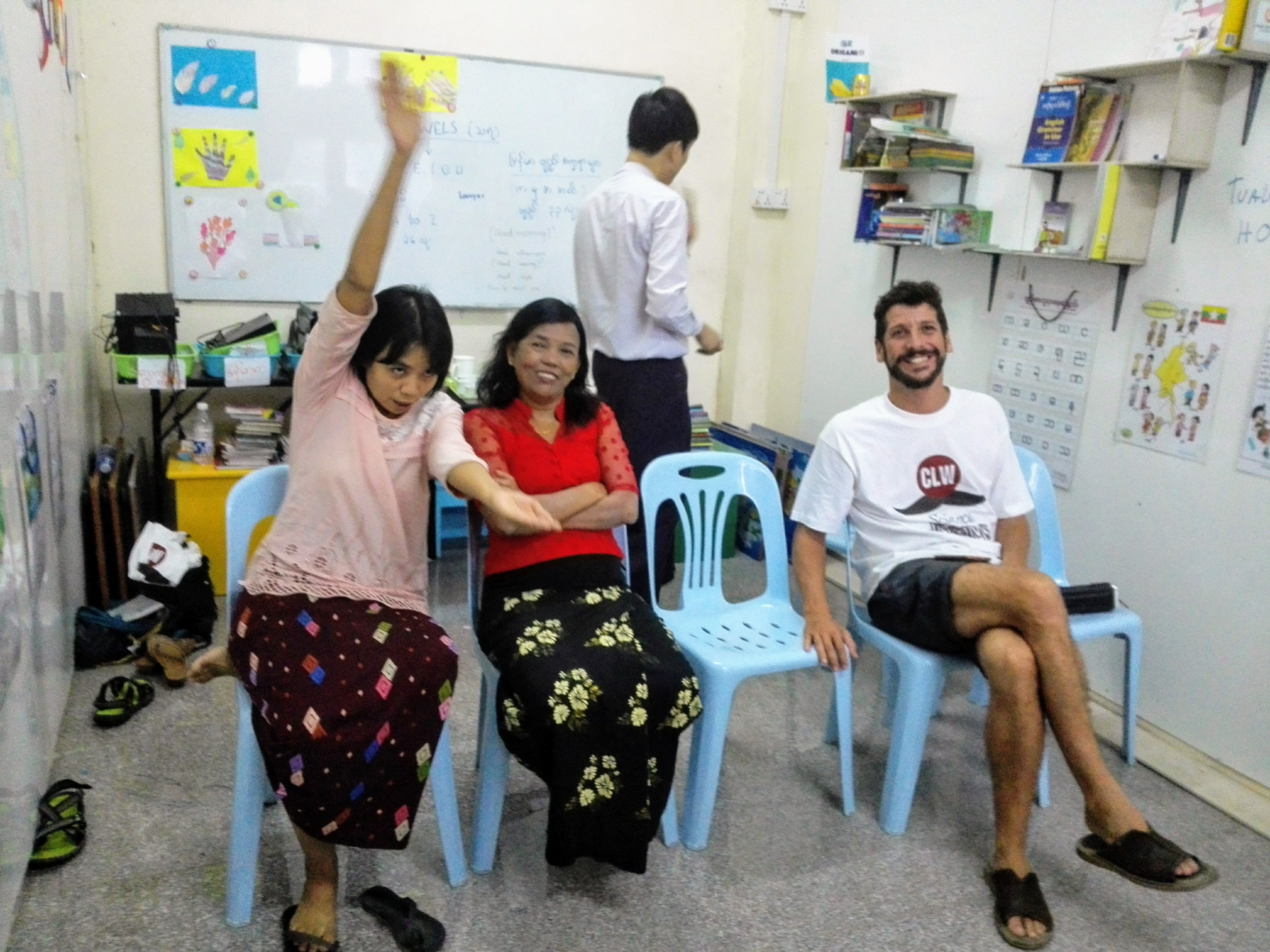 Let´s start !!! First, a presentation to start getting to know each other, they were all very shy !!! and sometimes they were very rigid … And once we all met, we started the exercises. We started at the beginning, as it should be, and we gradually increased the difficulty … how funny!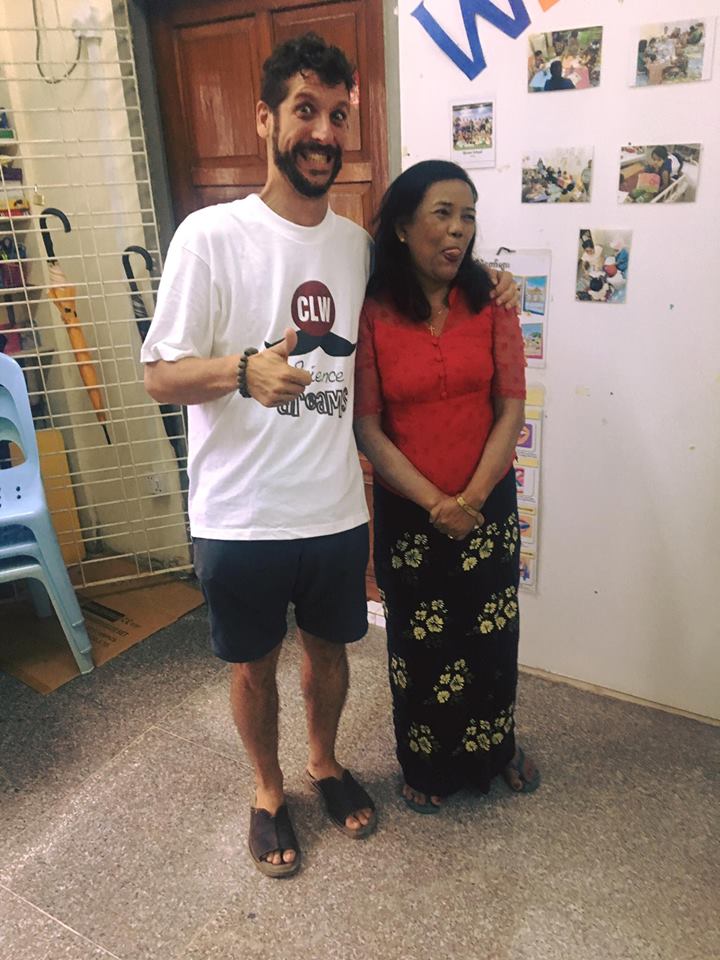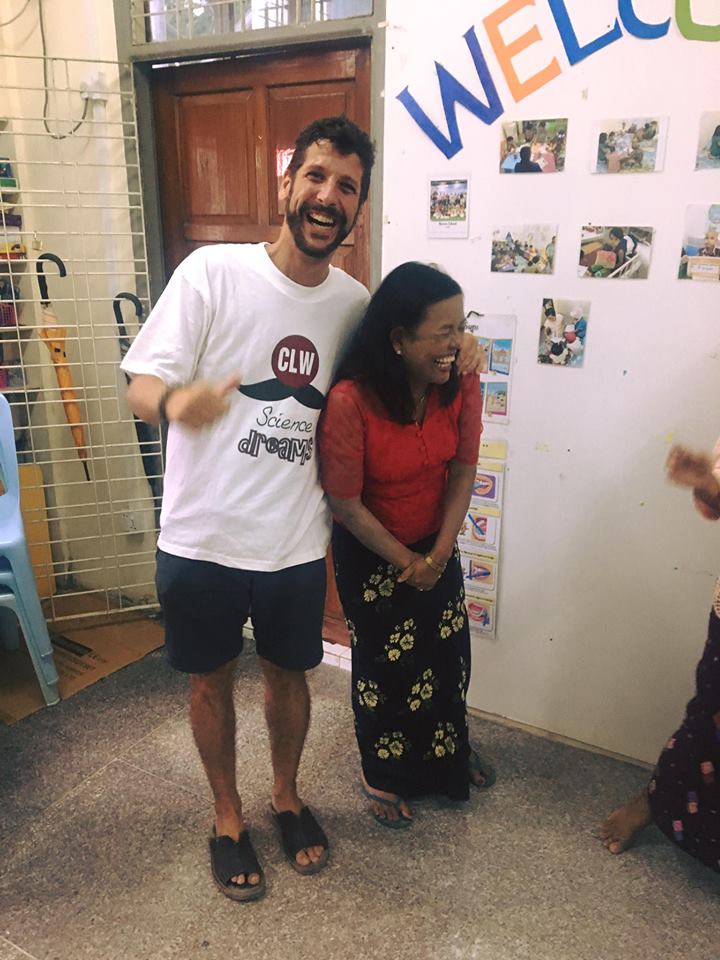 Each time they were releasing more, they had a great time !!!! But what an impudence! After the warm-up exercises, we went on to make small interpretations.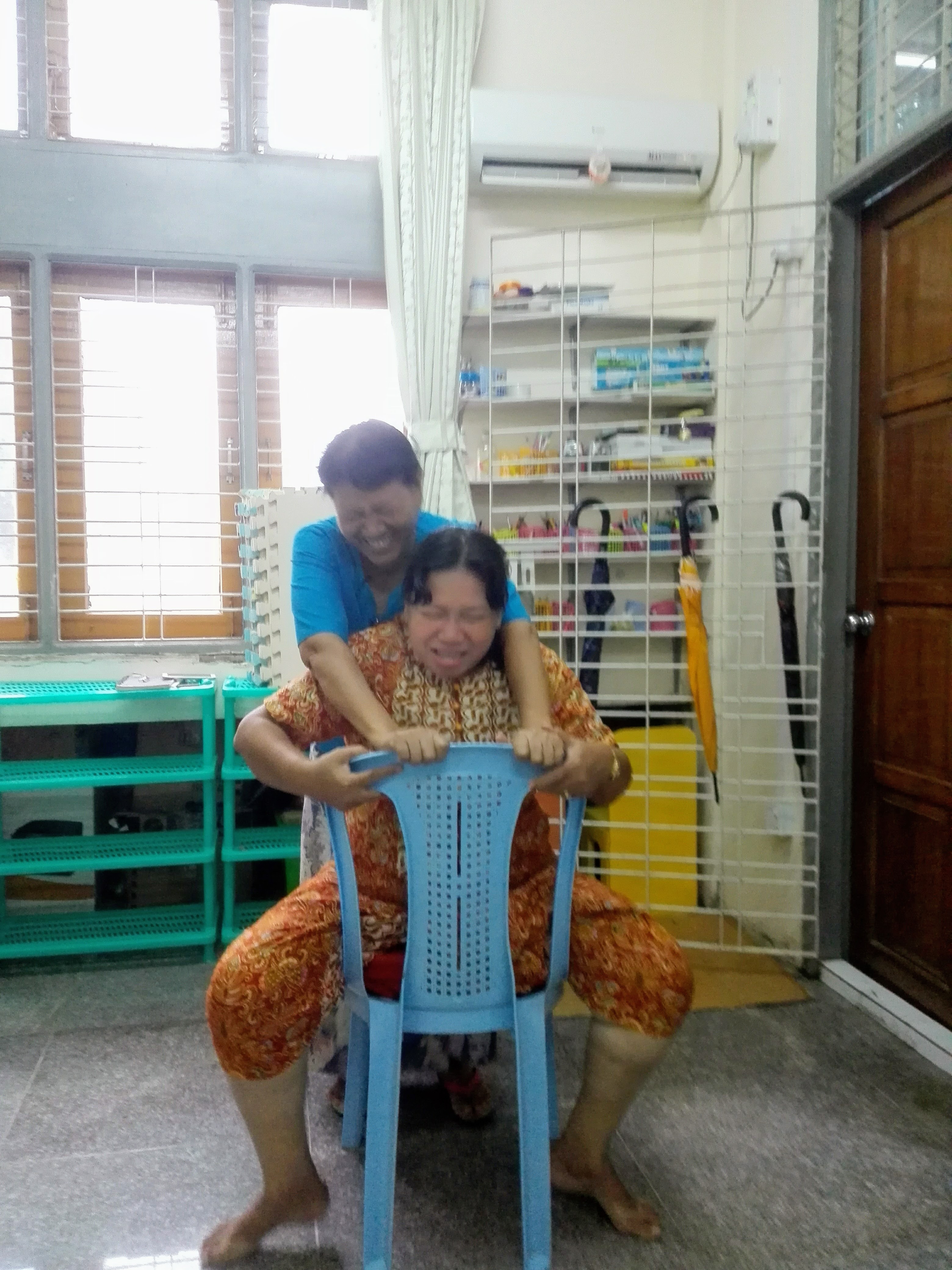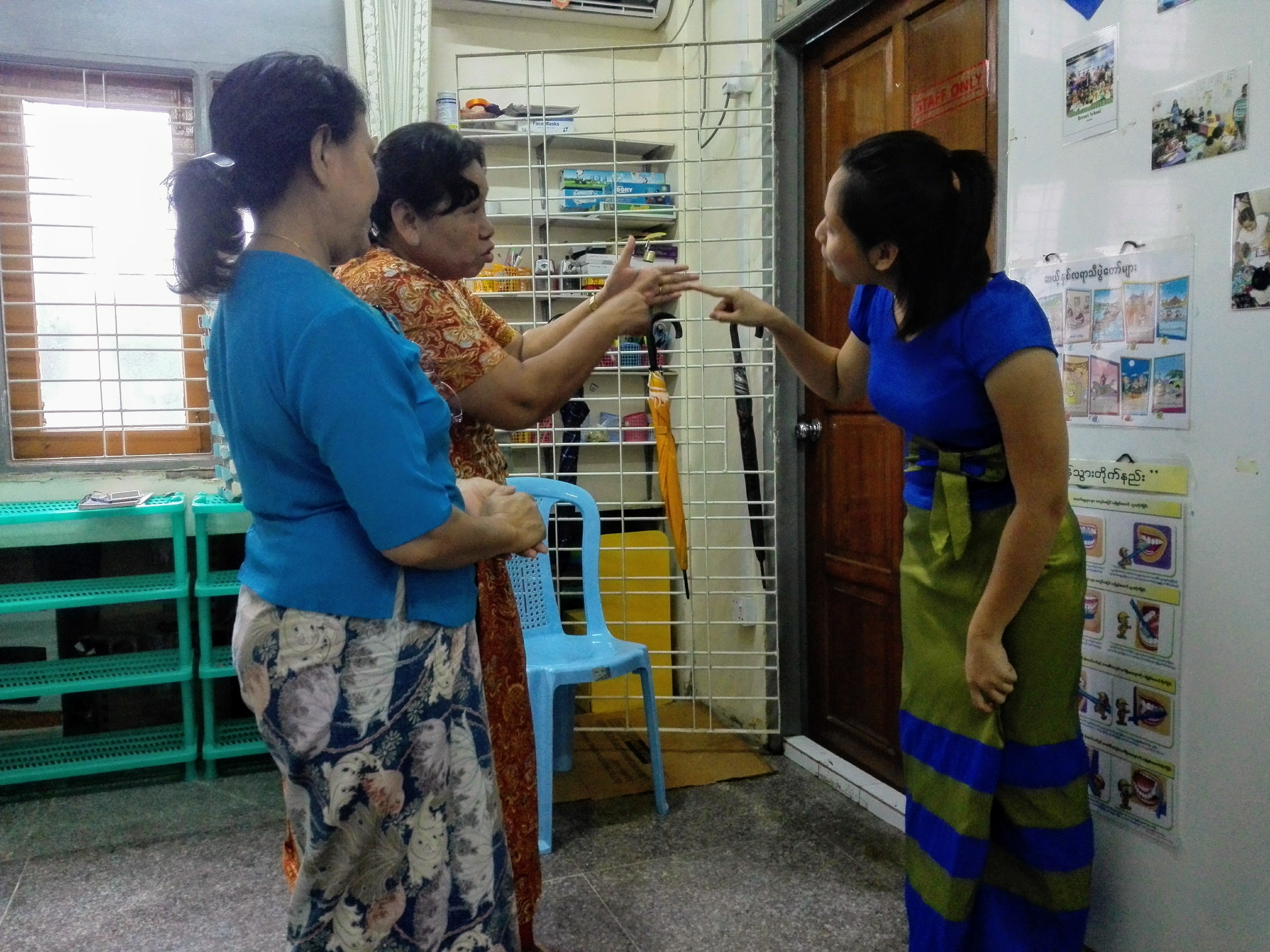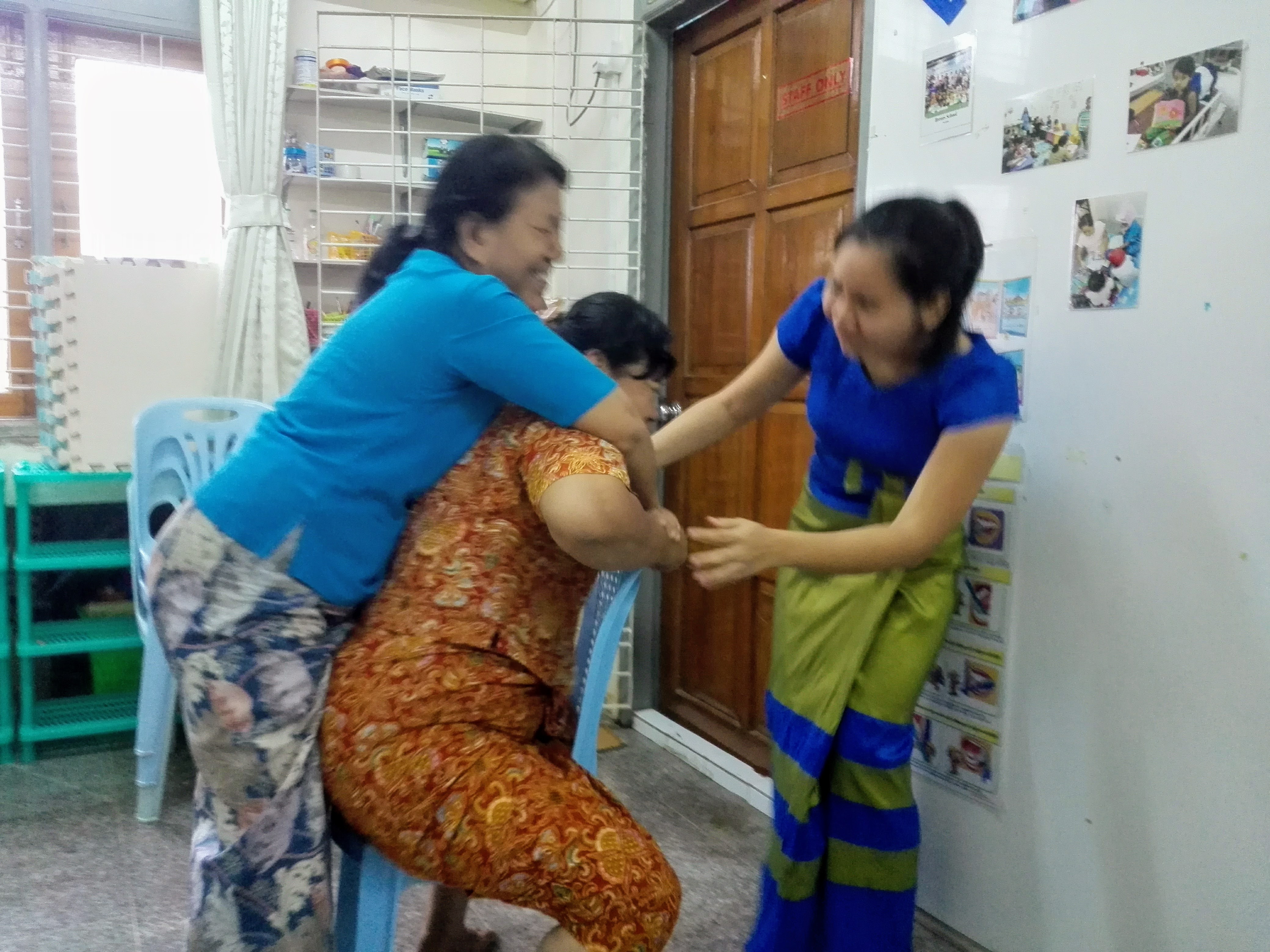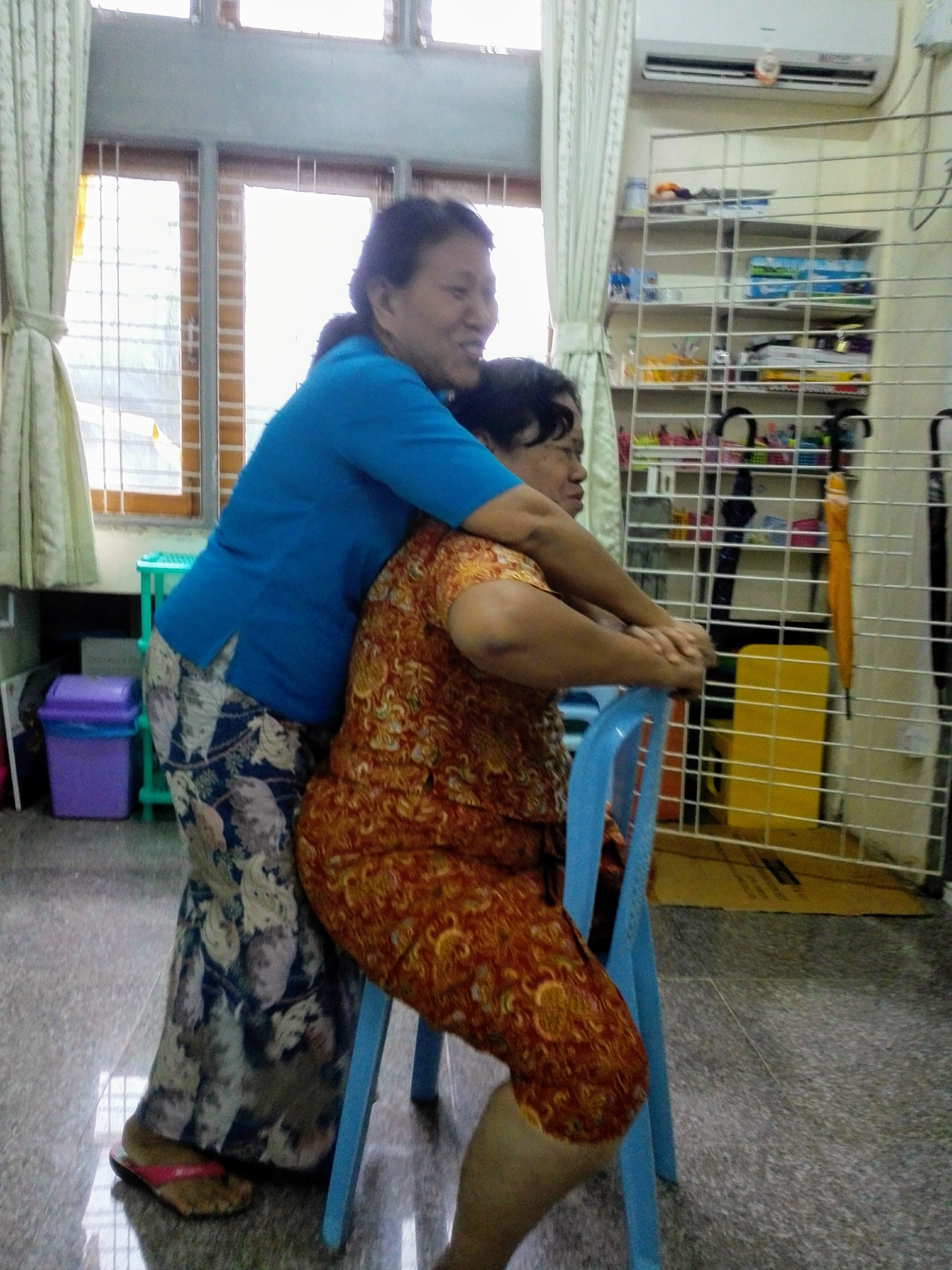 We thought it would be complicated, too timid … how much remains to be seen … hahaha … but what a laugh !!!! What a morro they threw to the subject! And they laughed … we have not laughed so much in any workshop so far … crying !!!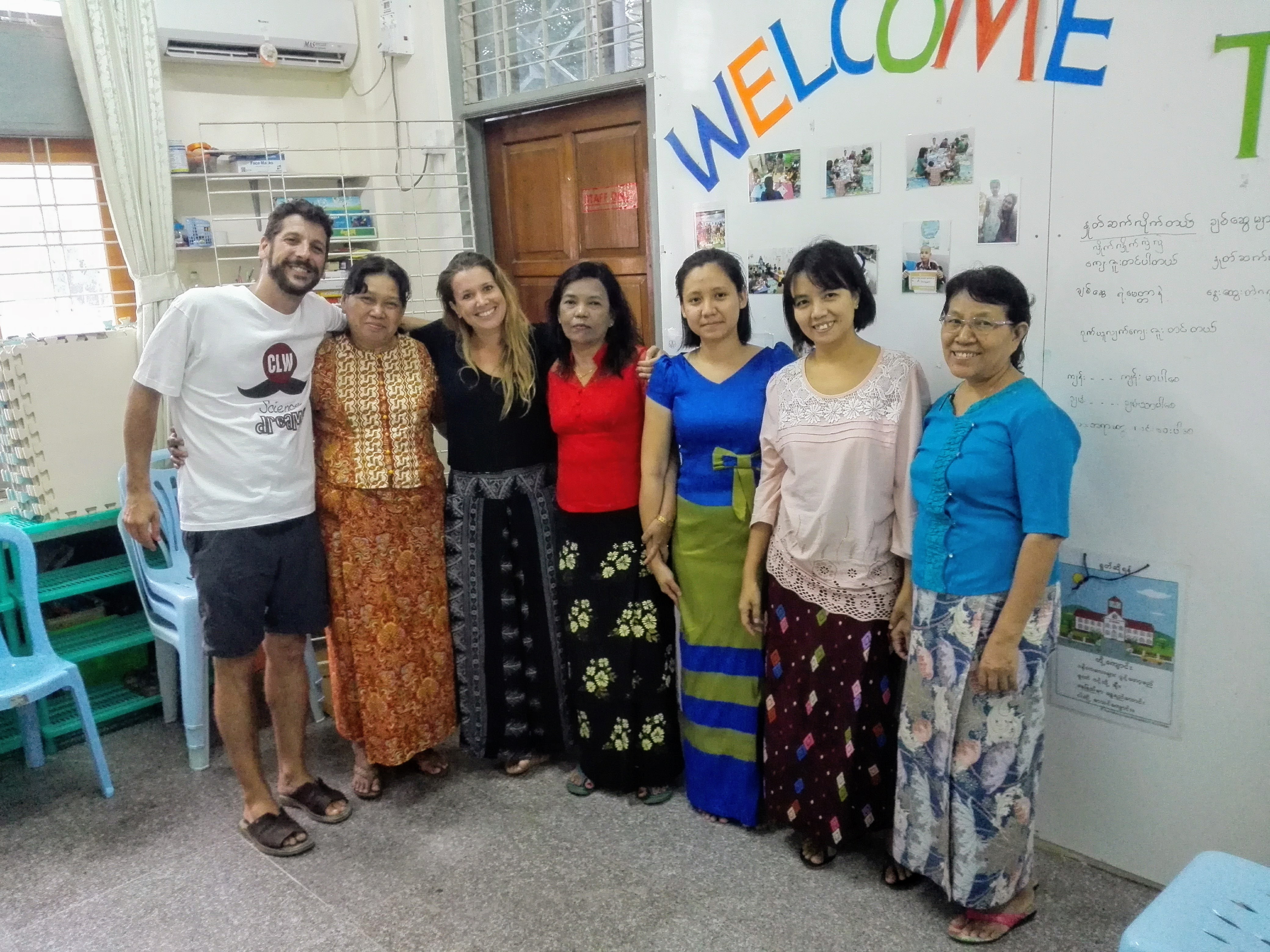 It was like seeing my mother or my aunt Mari Carmen doing a clown number, we were all parting … what a laugh to laugh … and that was until we finished. We did a good walk for quite a few exercises, the whole team did the samurai, danced, mimed, created a performance … a team jewel!
The farewell was emotional, they thanked us for showing them another way of teaching, another way of approaching people, of getting people closer to themselves, and above all so that children spend some time traveling through their imagination and the one of the others. The faces of them were clear and sincere, did not need more words or translations, those clear smiles were telling us … What a great team! We hope to see you again, and if not, we will try to do a little follow-up to give you more material, even at a distance … Thanks!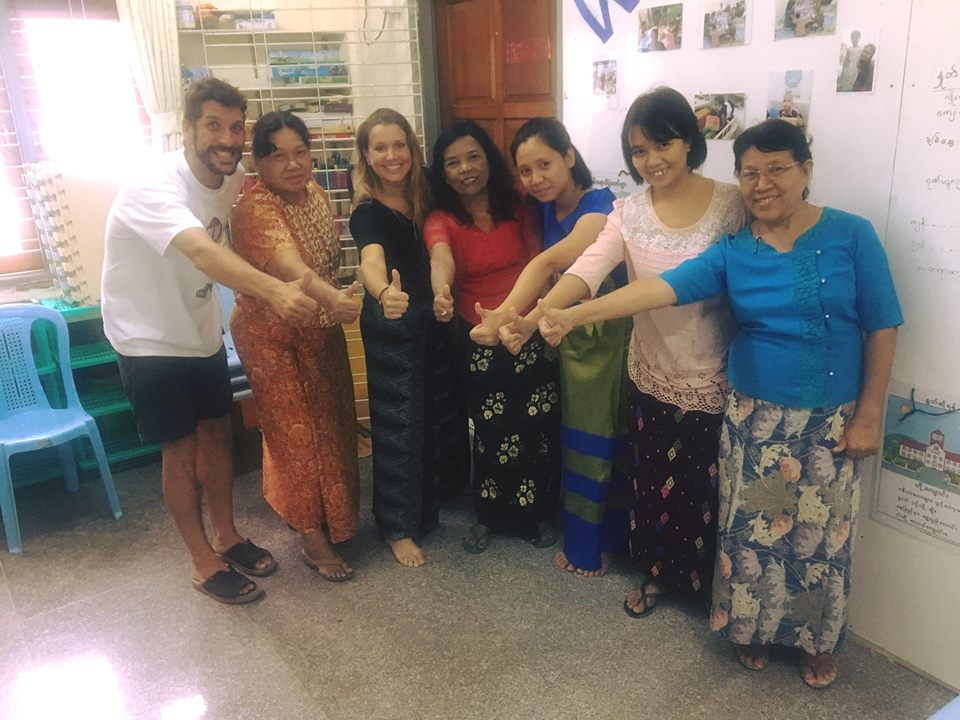 In addition, Tung asked us to accompany him to dinner that night, and since we had a lot of connection, we accepted! He invited us all night to dinner and a few beers while we explained life and talked about Myanmar … Thank you Tung! Keep in touch!!!