Through Angelique, the contact with which we worked for Enfants du Mekong, we spoke with the Champa-Lao children's school. It is a small school run by the Sisters of Charity of Laos that serves as a nursery.

This nursery takes care of all children, whether or not they have resources, so those who do not have do not pay, which is a good portion of them. The age of the children is between 1 and 3 years … can you imagine? They are ultra-cute, not the following …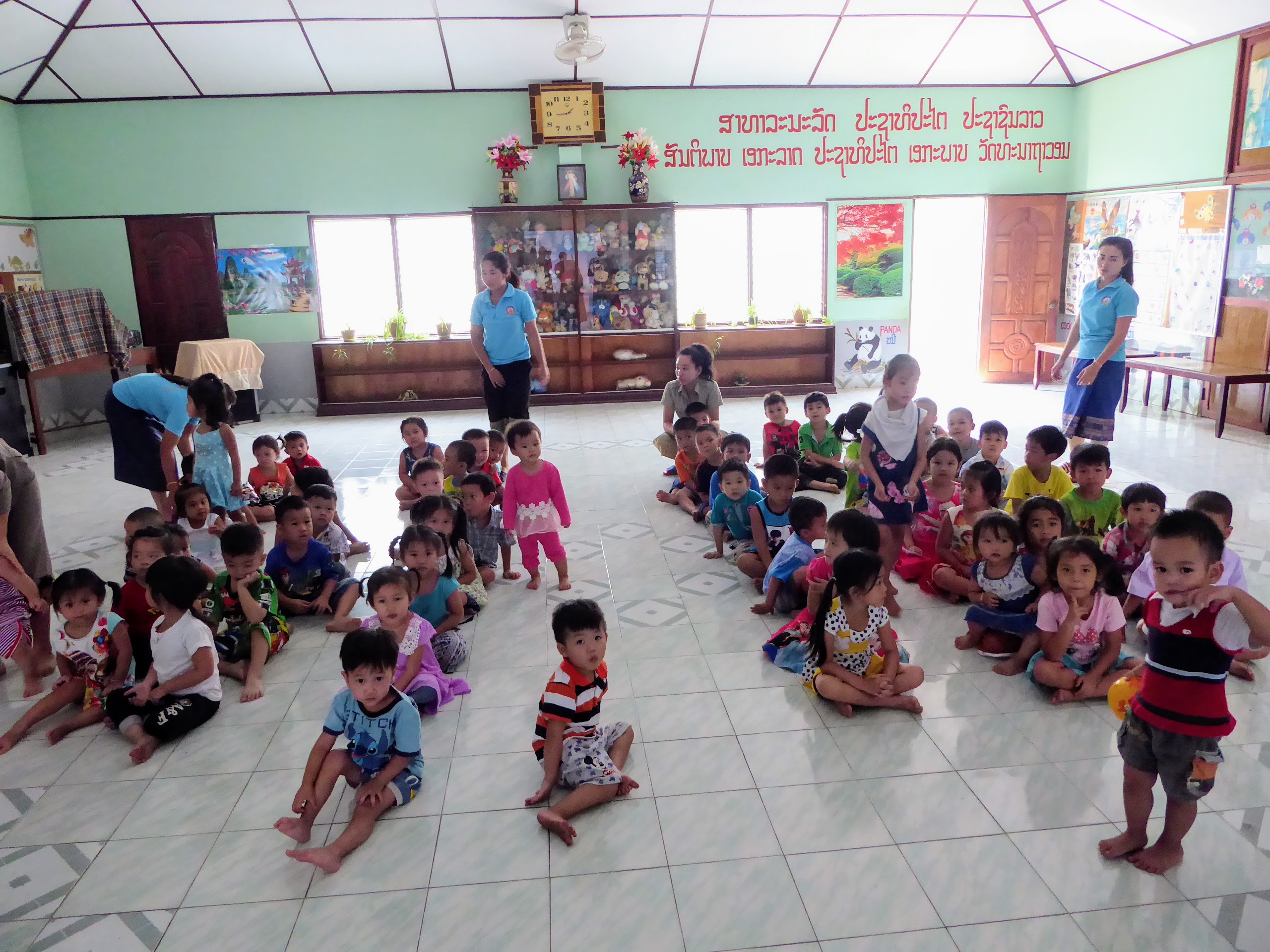 We arrived at the school and Angelique welcomed us with sister Latsamy, a Laotian woman who also spoke Italian so we could communicate well. The school consists of two buildings separated by a roof that covers an intermediate courtyard. The children were in one of the great classrooms, and you can imagine, 40 children from 1 to 3 years old, playing, crying, crawling, chasing a sister, until we entered the room … there was silence, the stares fixed on us, the jaws were dislodged, with some chorus of saliva escaping from the side … as educated people we are we told them: Sabaideeee !!!! and all in chorus responded the same.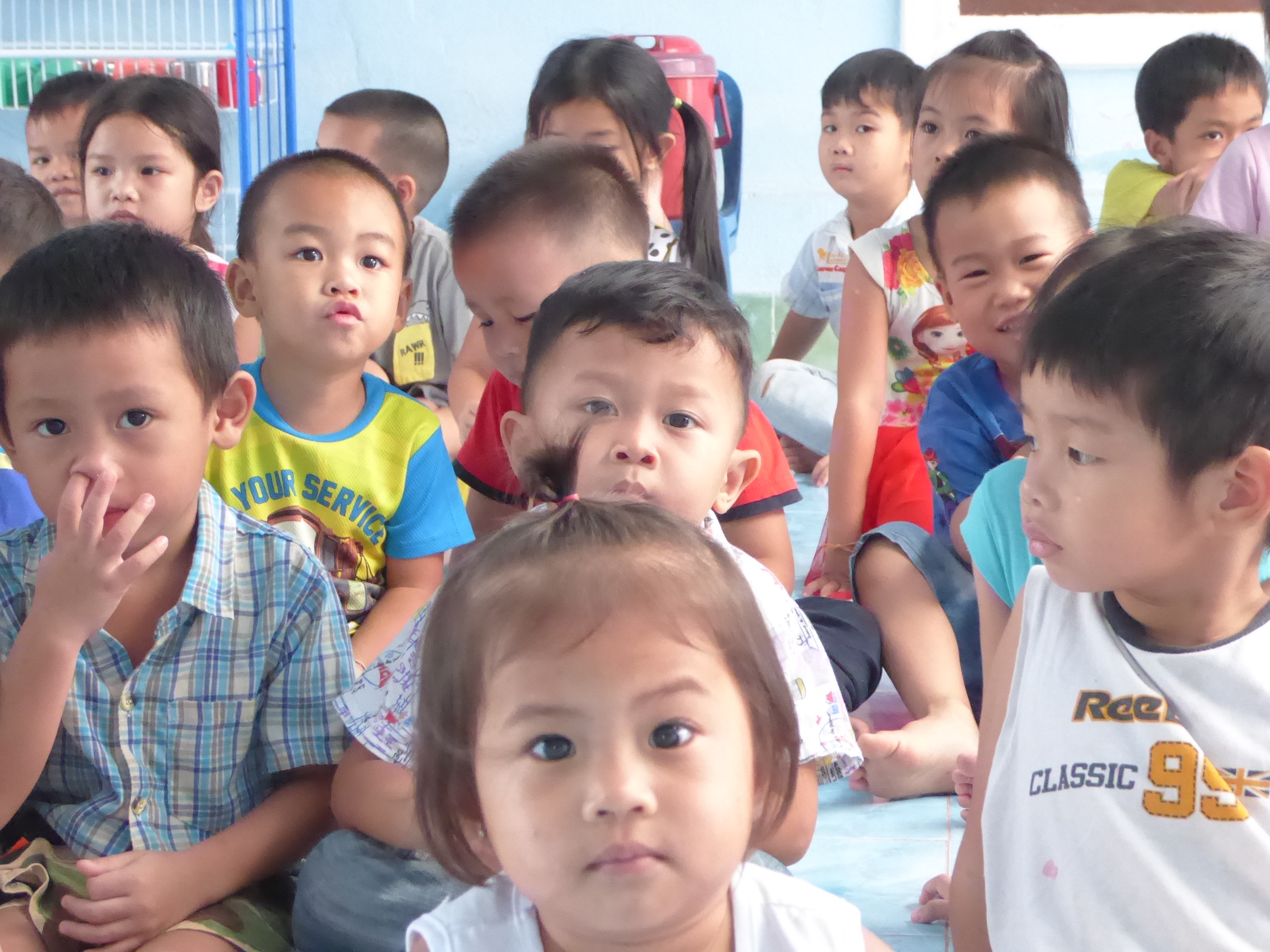 They continued to stare at us, with the utmost curiosity, the scene was tense … dried bushes rolled past the room, suddenly an uncontrolled nervous cry rang out, we had to do something, something great, original and incredible, we hid behind the door and looked out head to then hide again … how good we are … the laughter began to appear, every time we poked our heads a roar of surprise and laughter echoed through the room, in growing, we hid, we went to silence, we looked out and they fell apart in laughter … everyone was ready for the show !!!!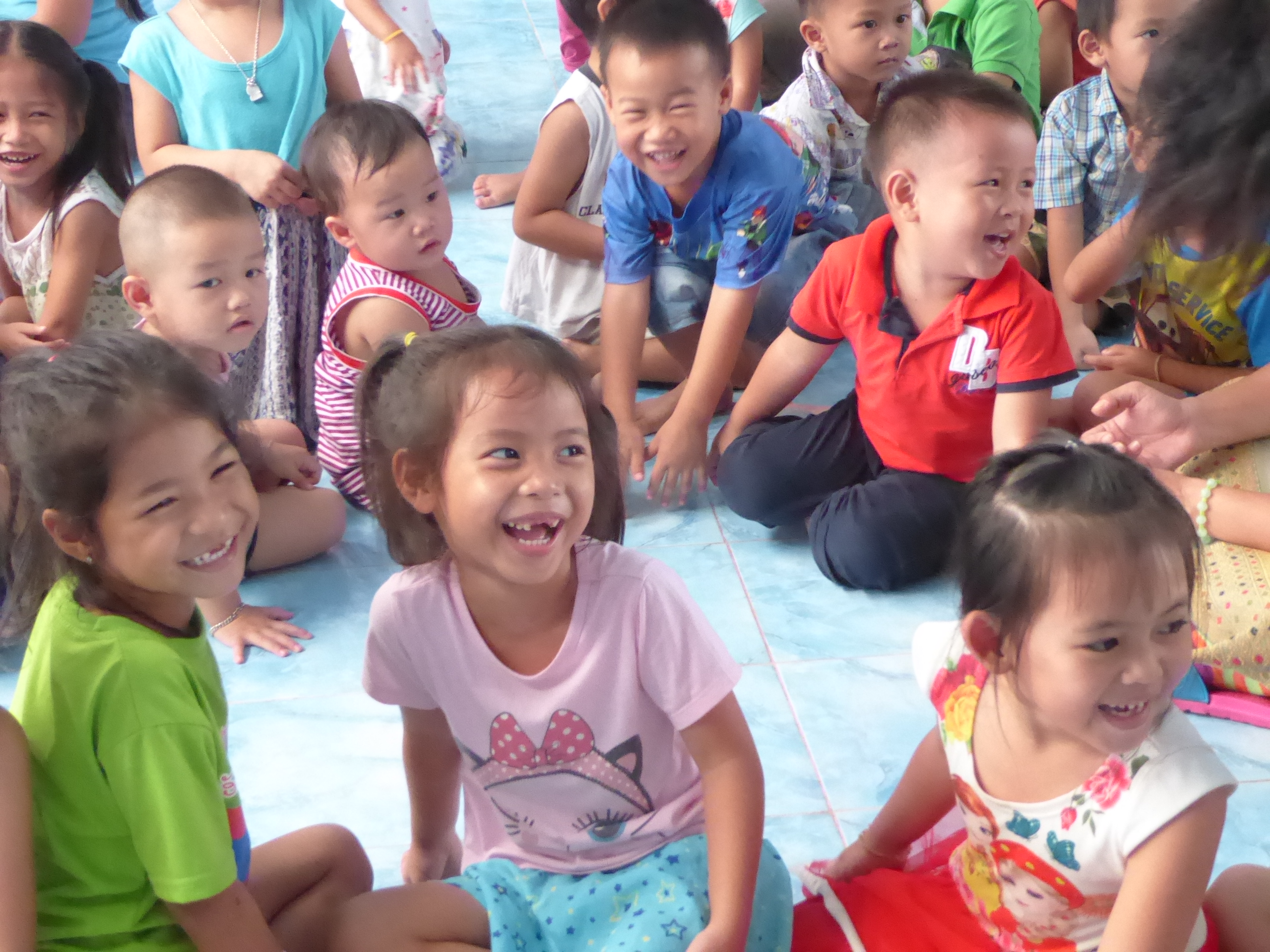 We went to prepare, we had to go fast so that the crowd would not get out of hand … Once ready, the number began. The children were delighted, with the most open looks I have seen, willing to have a good time. At each movement, expression, rise in tone, they received it and laughed.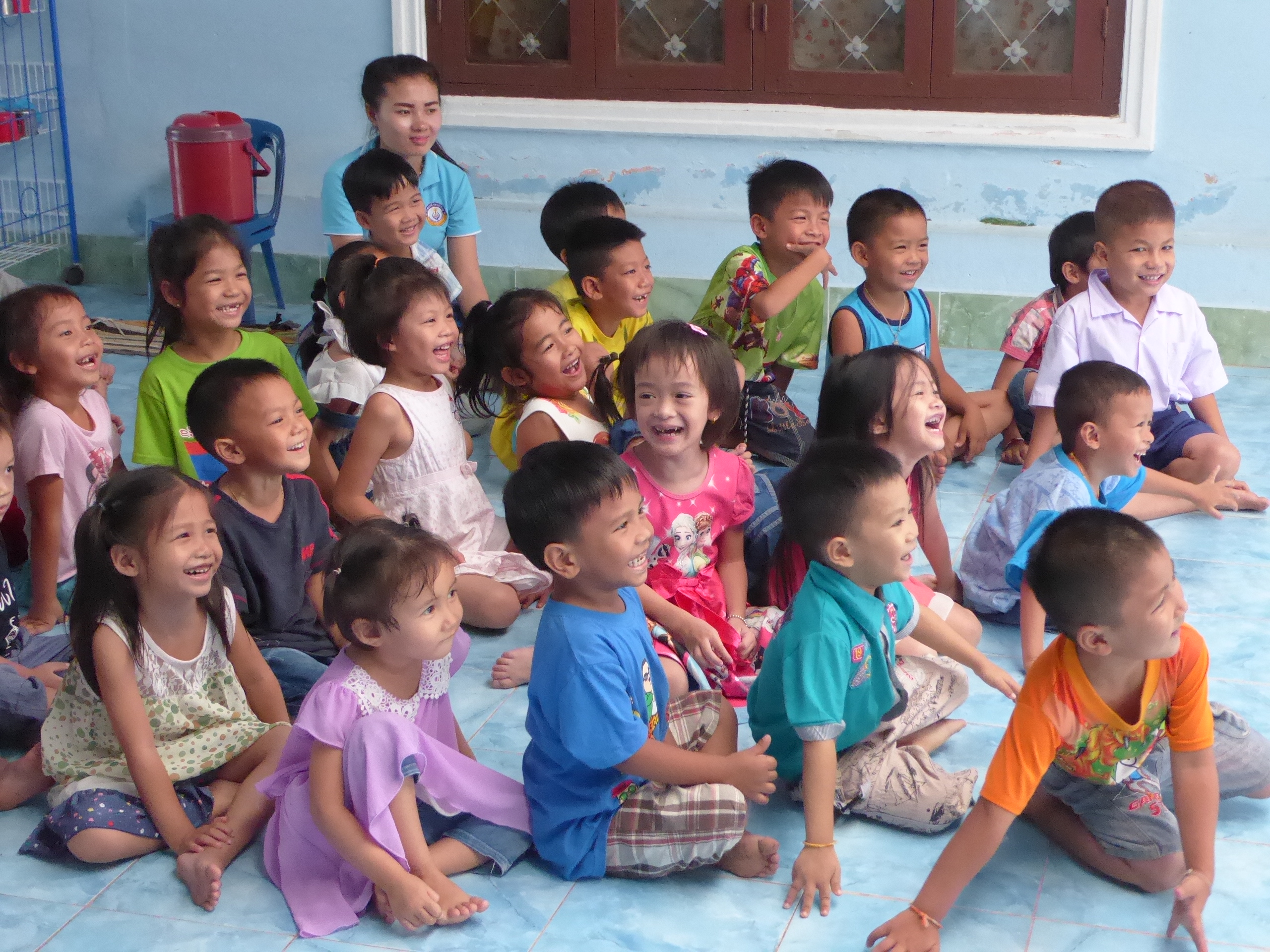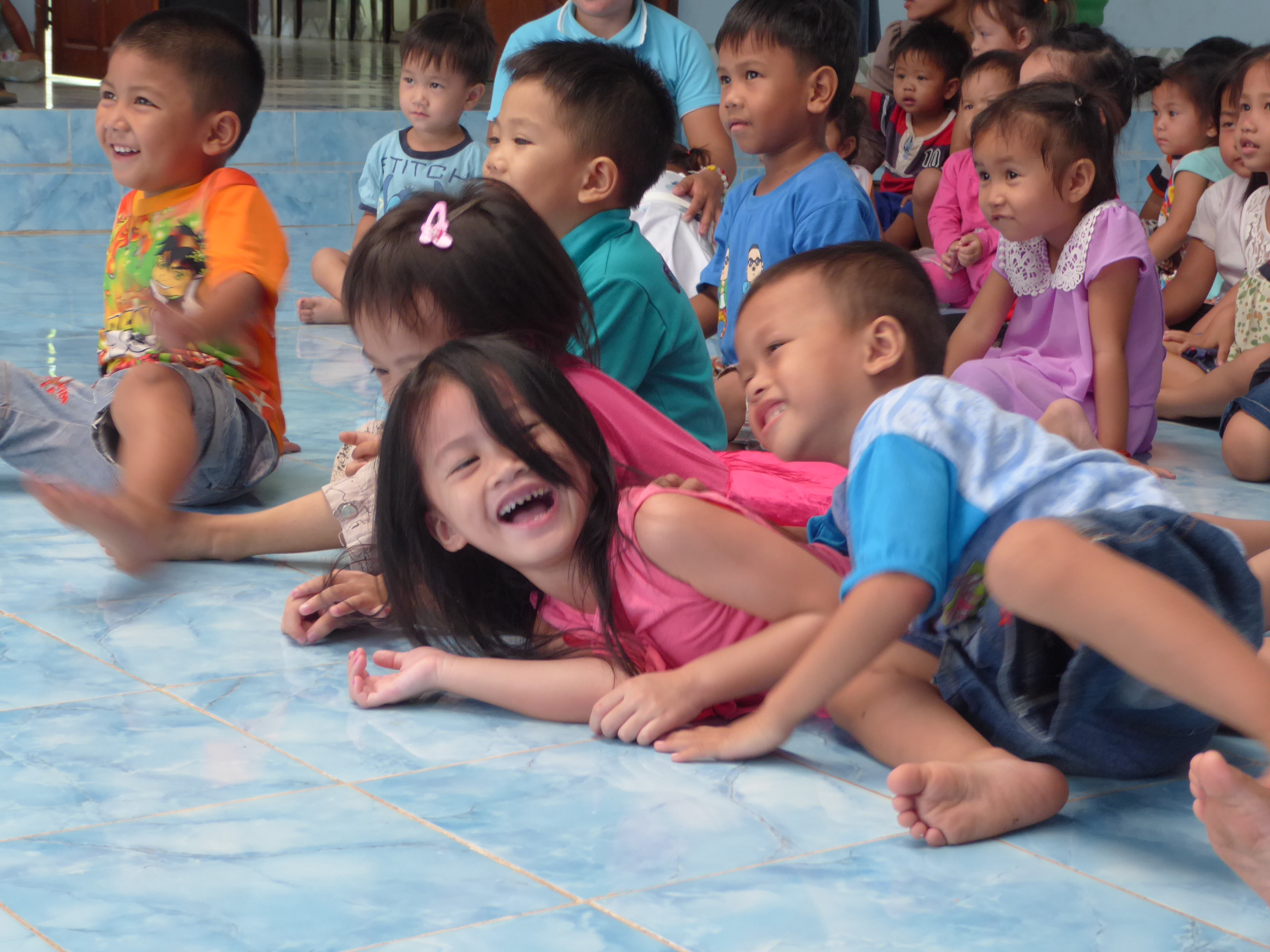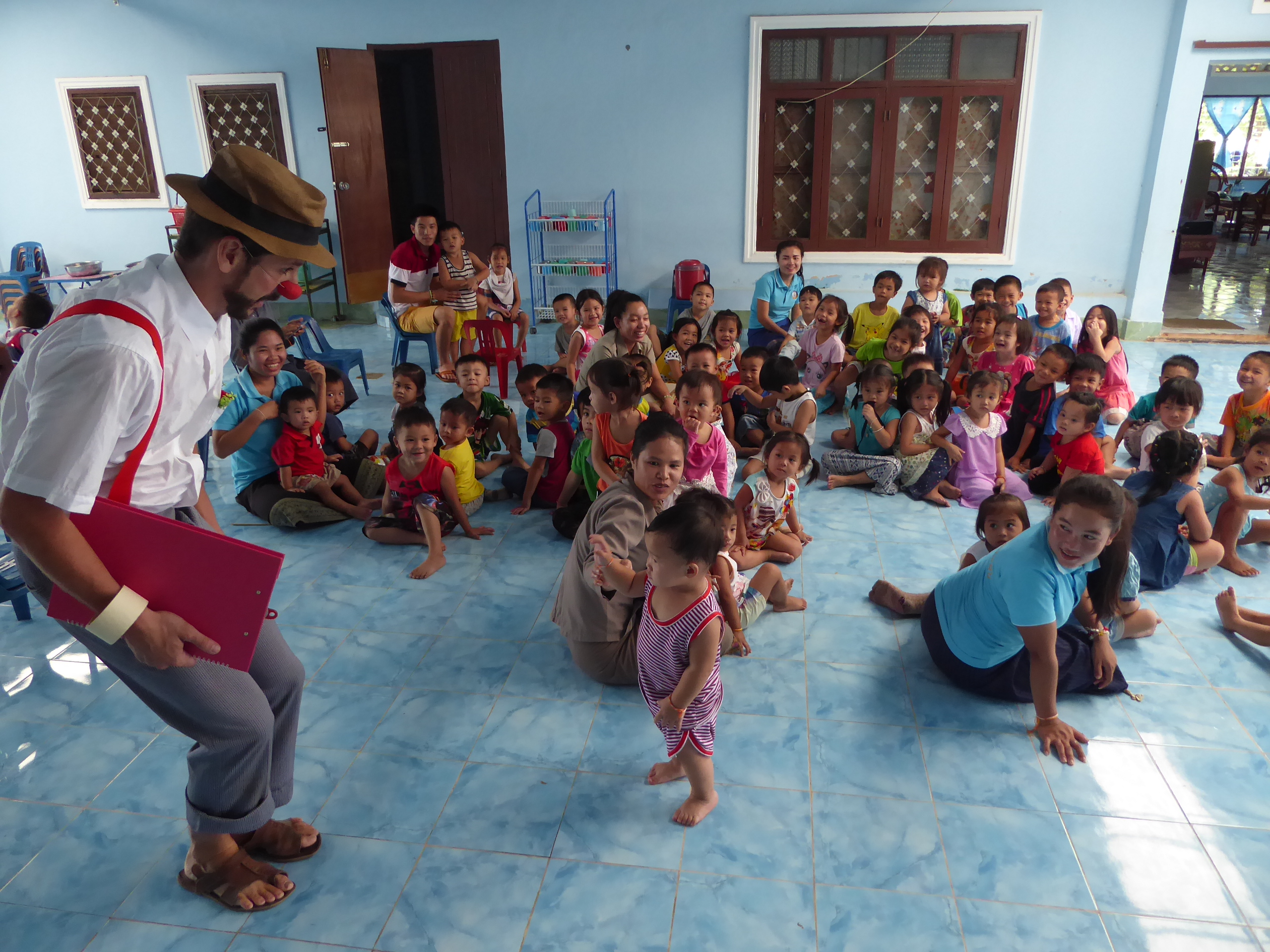 The interaction with the public was more abundant than ever, he wanted to play with us, but the best thing was that he also wanted us to follow the number, not to stop, so they helped us and everything was easy.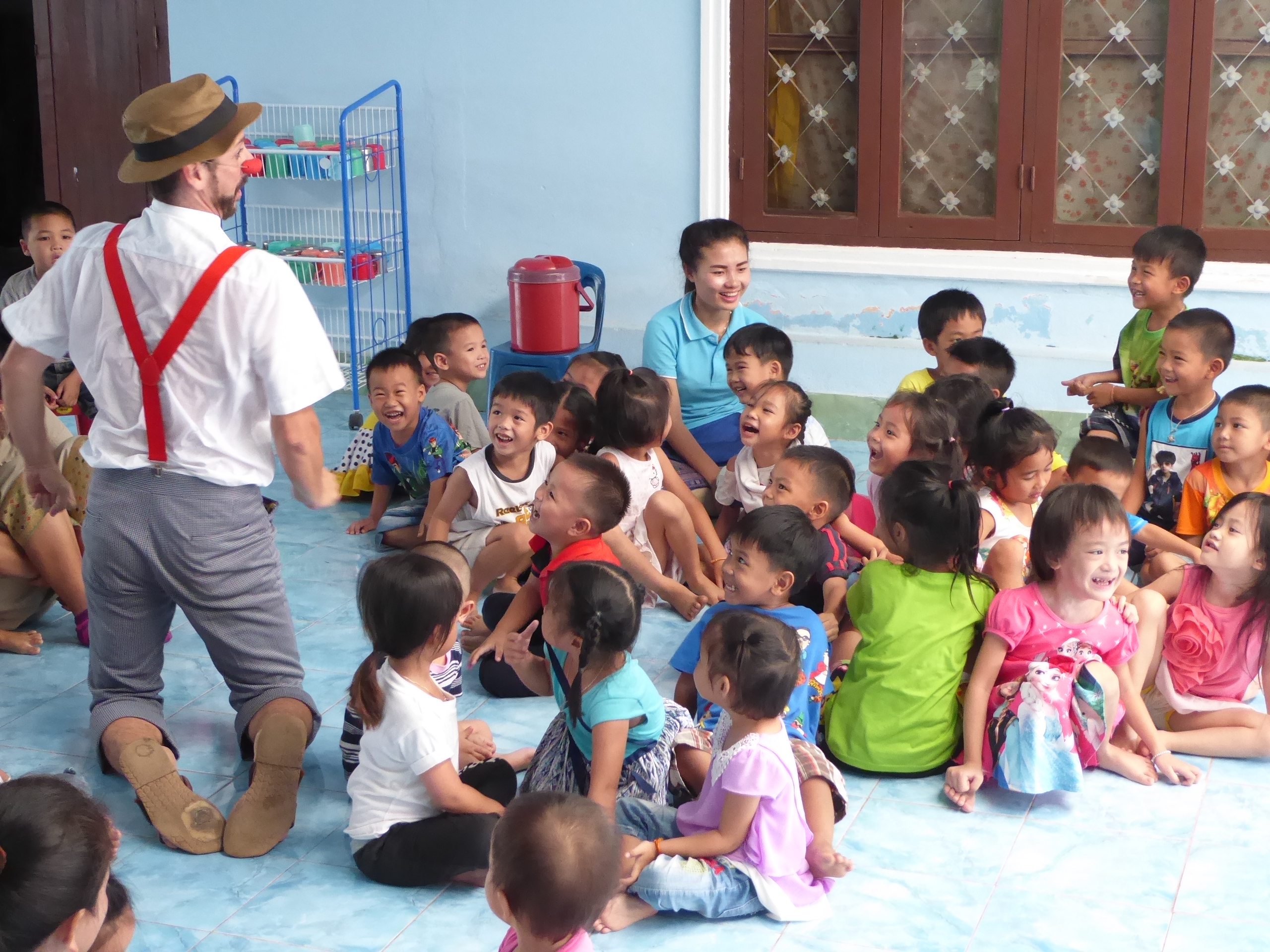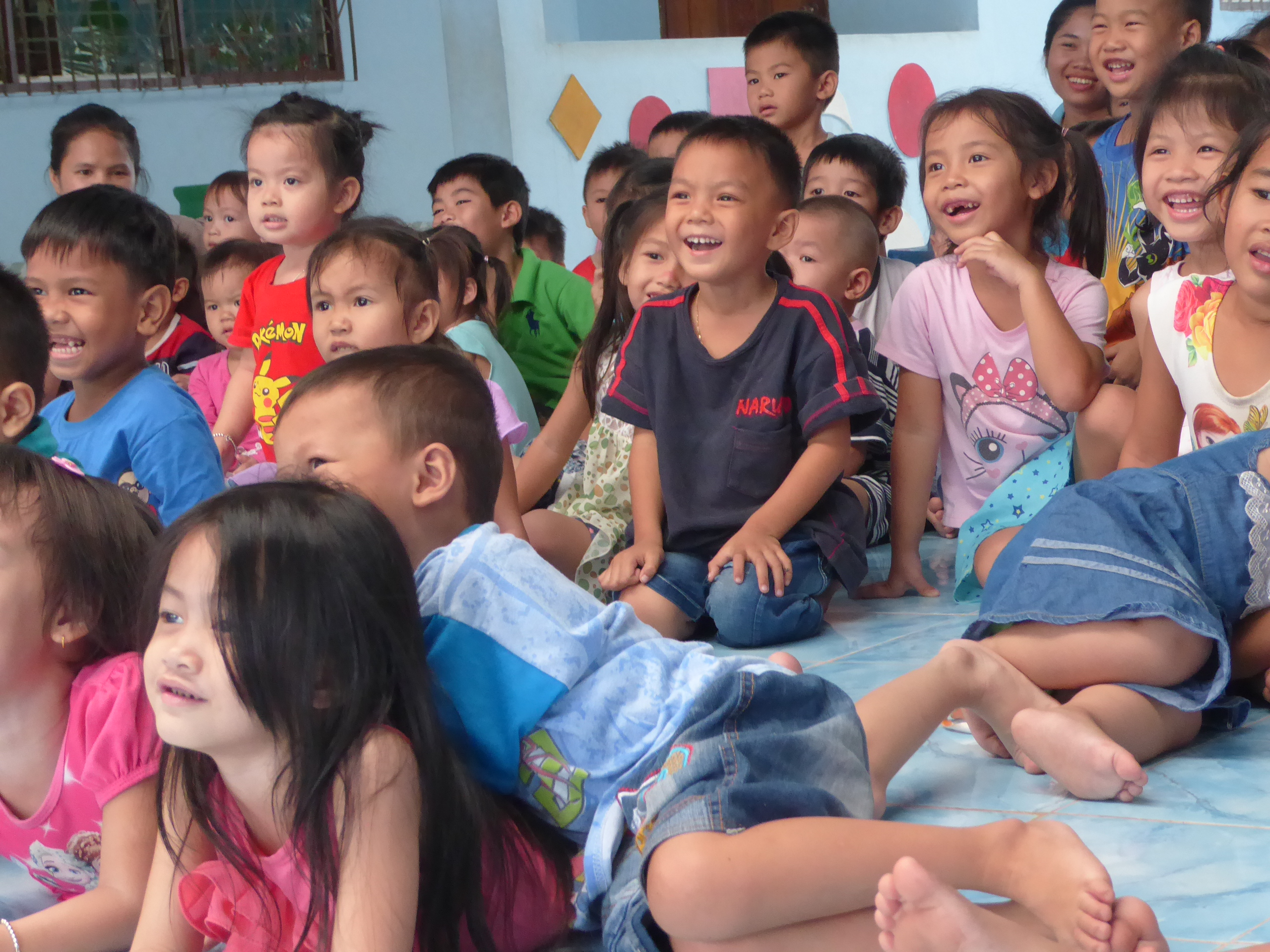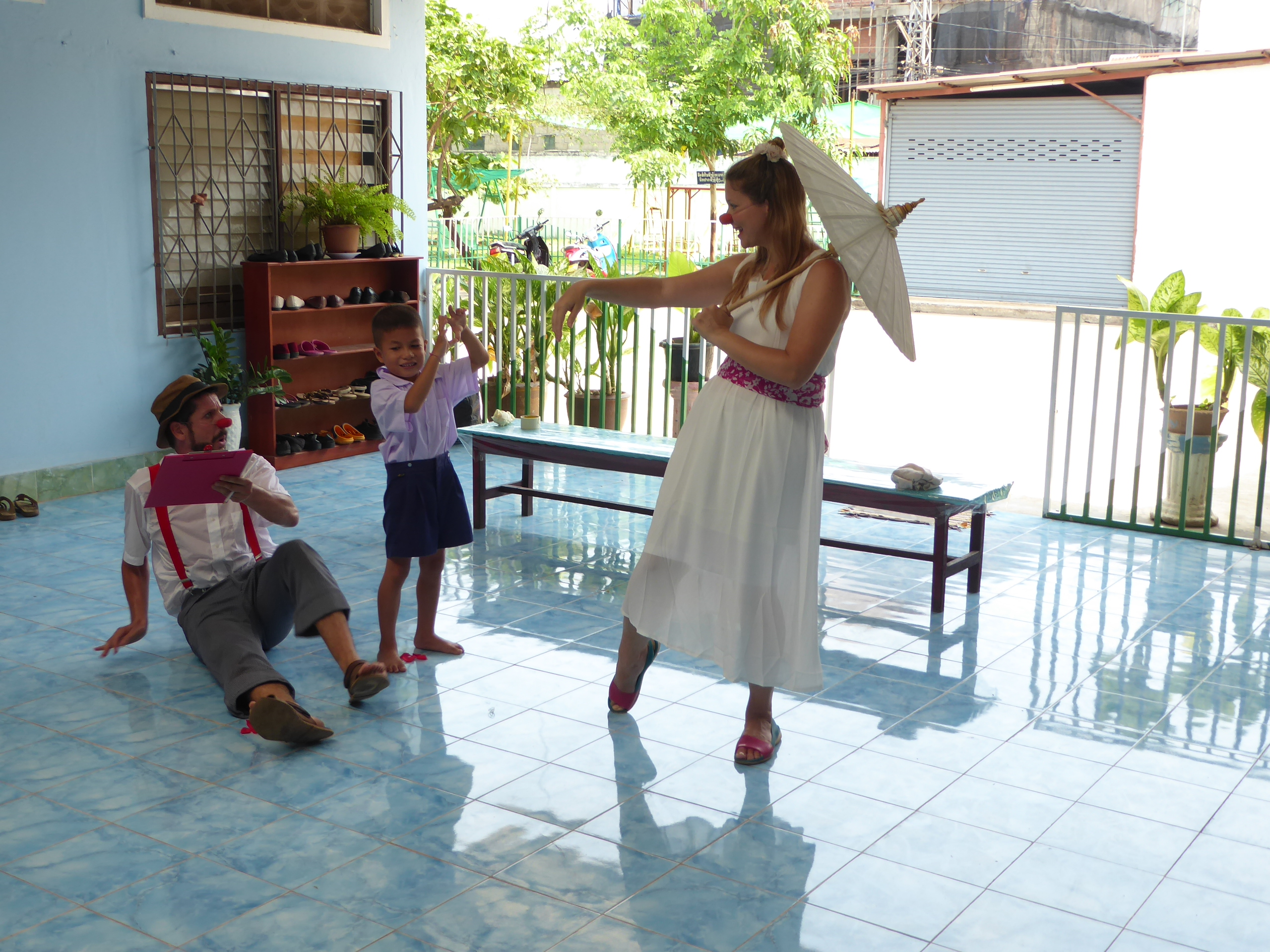 They had a great time and we enjoyed it every moment! Imagine such small children, shouting with us, laughing, participating, than enjoying the public !! And what monkeys !!!! The most dedicated and the most timid, all were to eat them …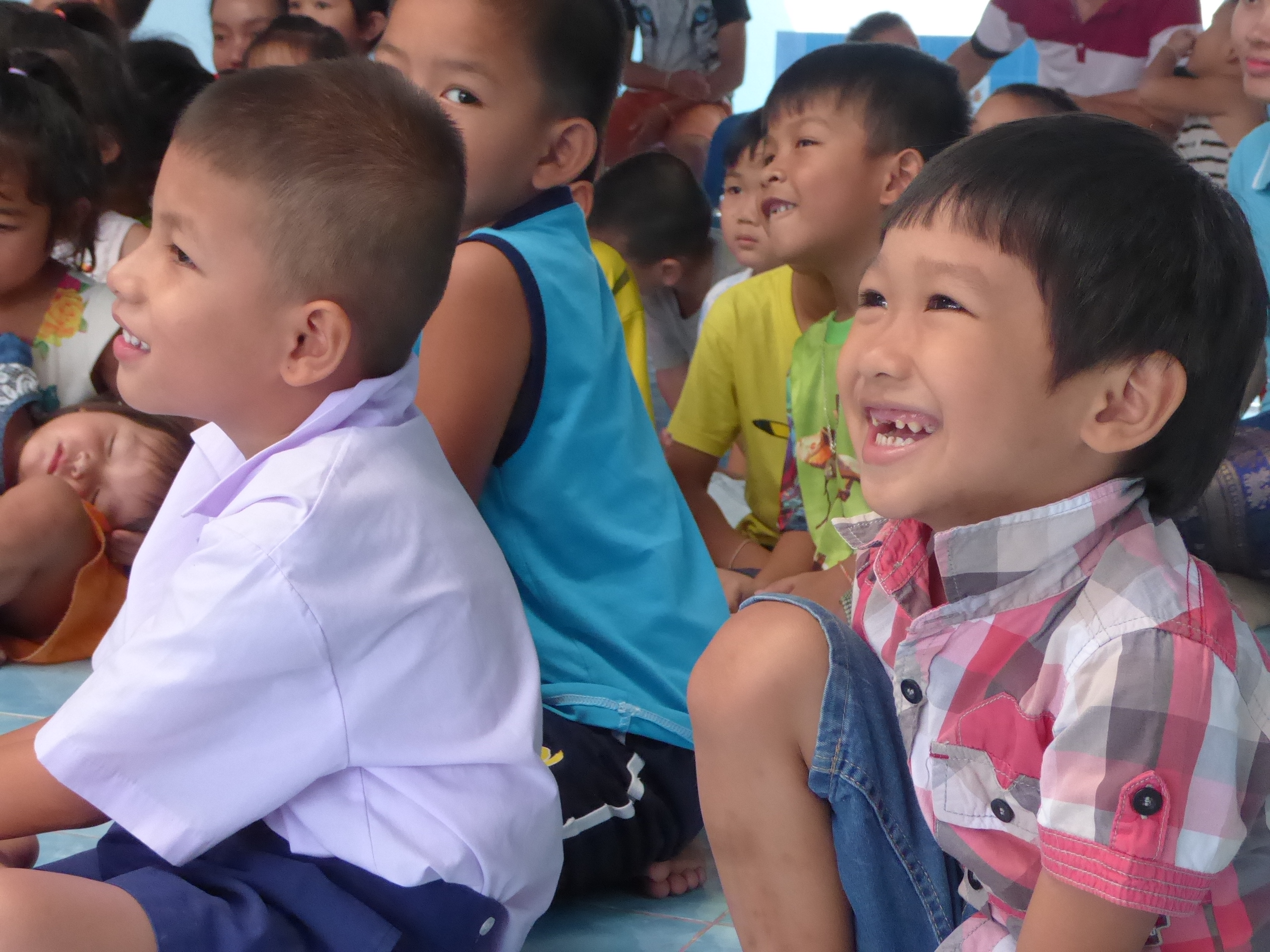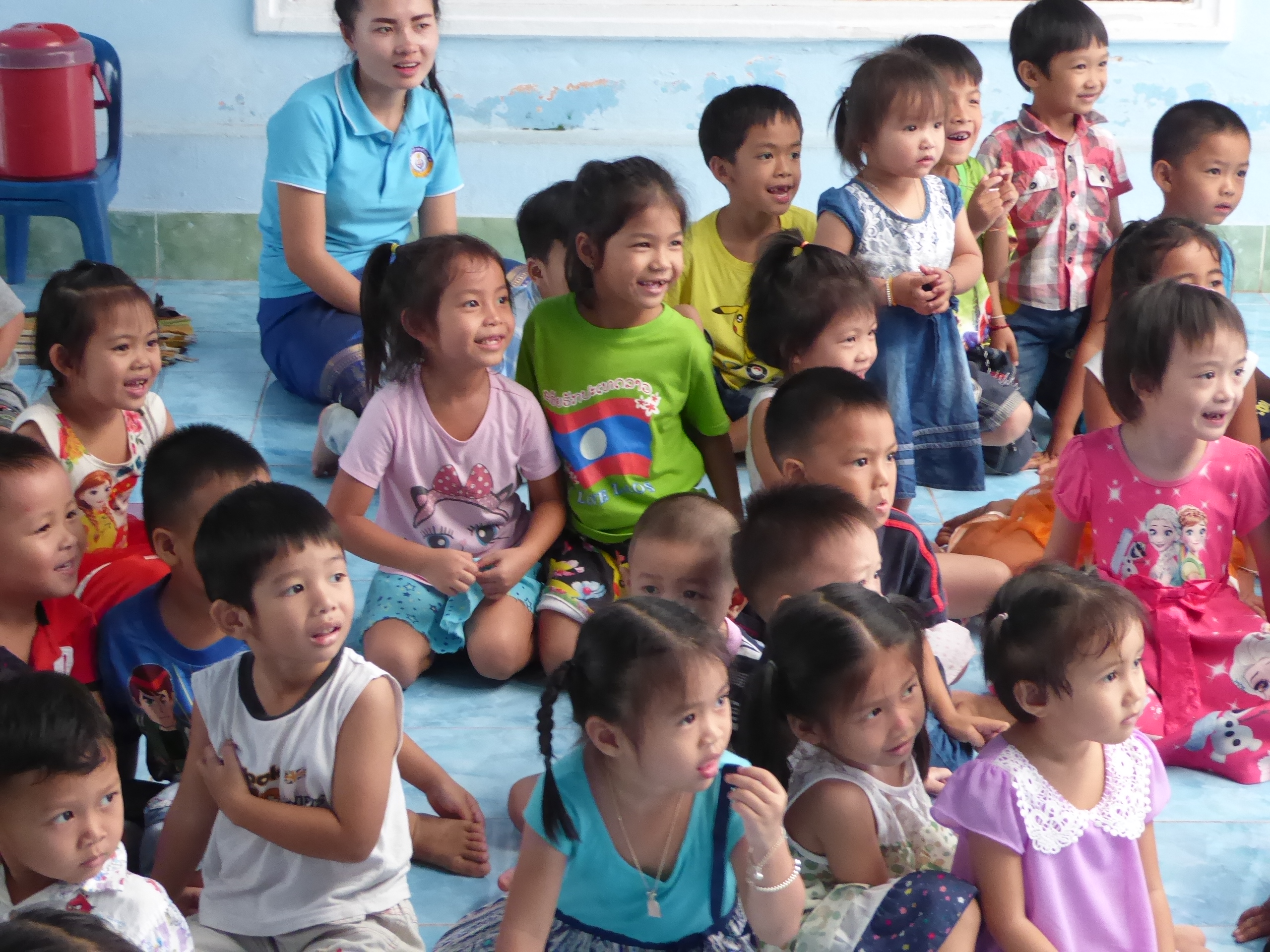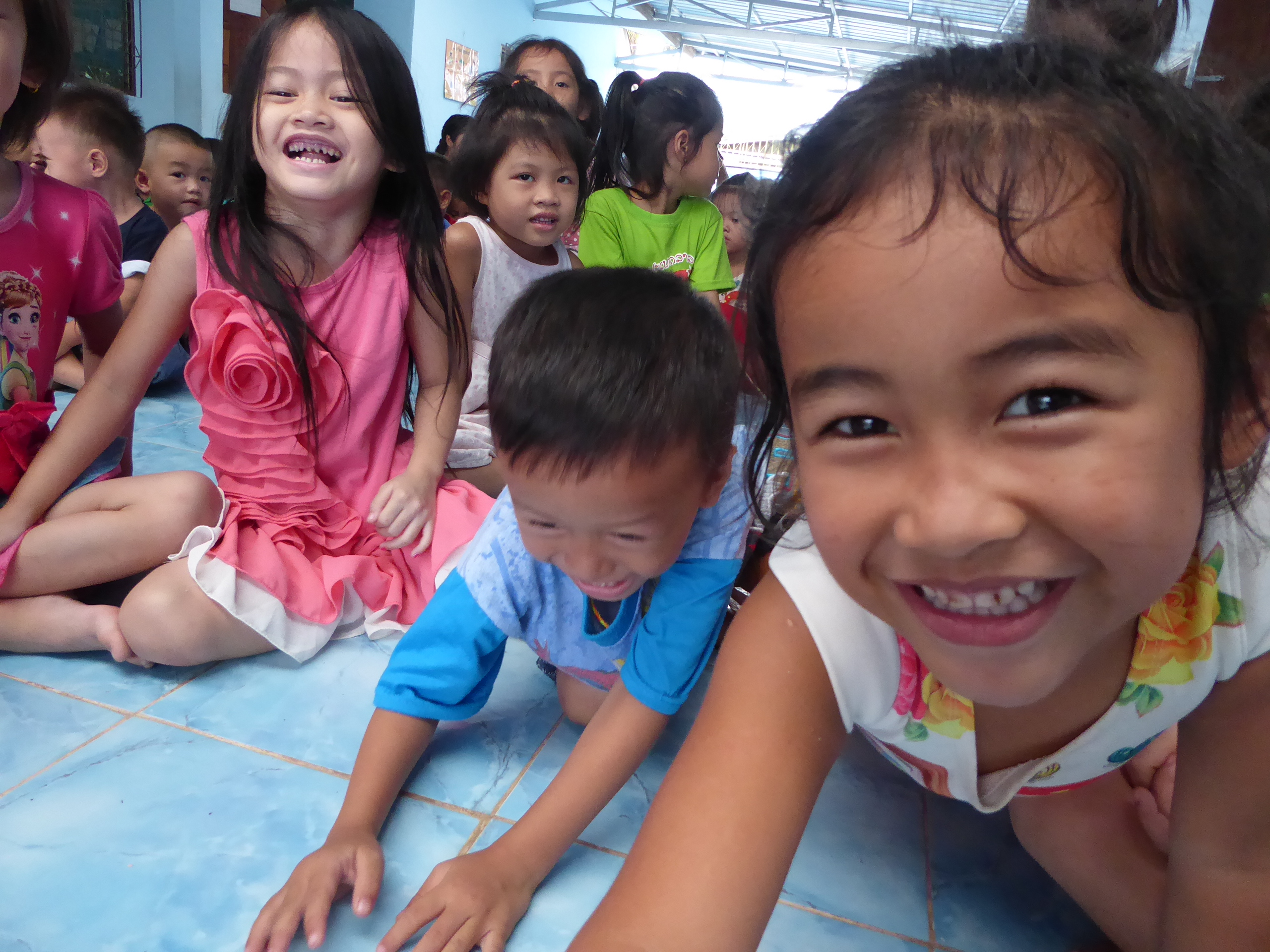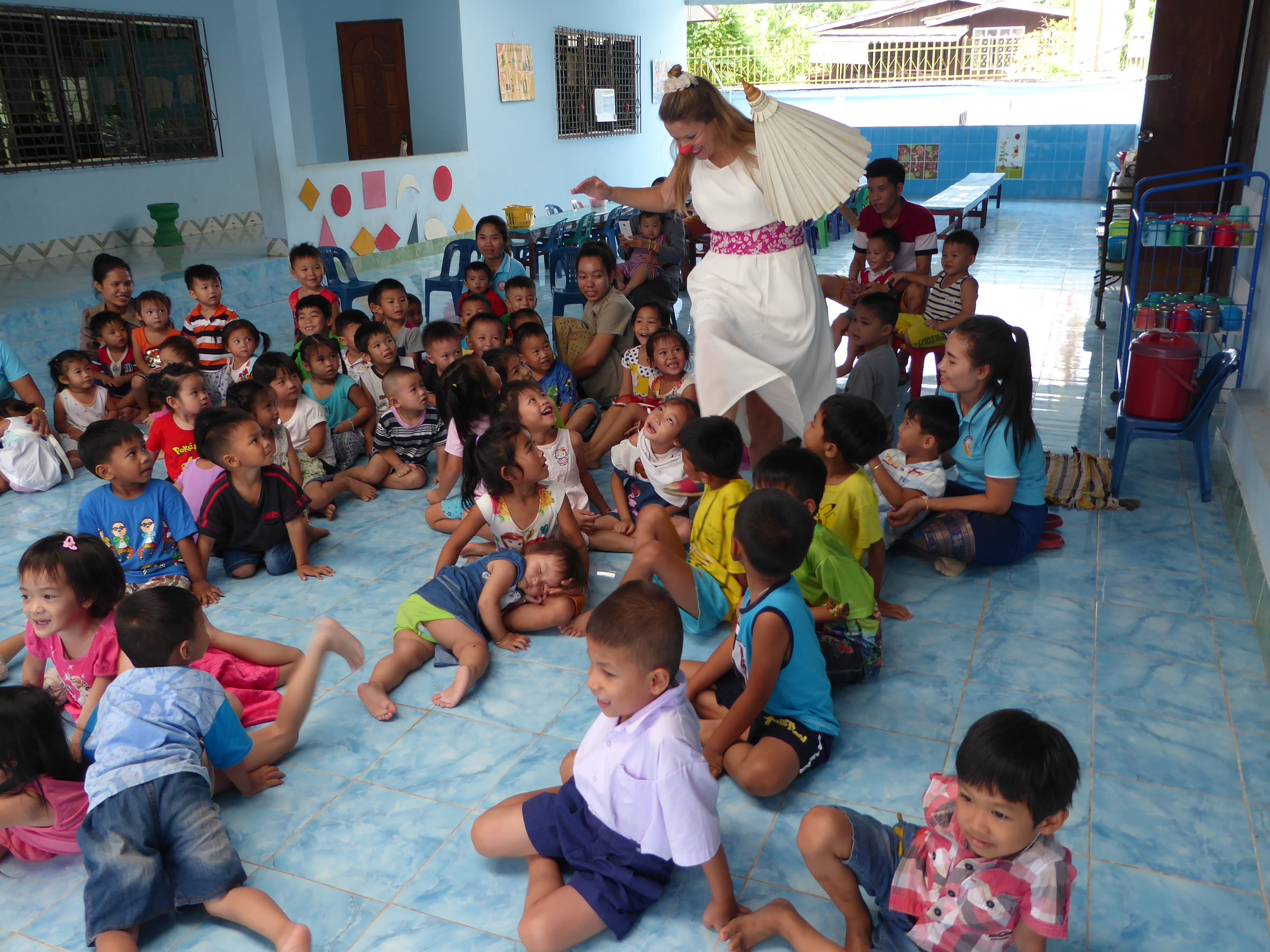 To finish the show, as always, we went where we had come, with a last look and a sigh … when they disappeared, there was applause, shouts and laughter, and a crowd of children approaching! Hahahahaha … they wanted more and they joined us behind the scenes to play !!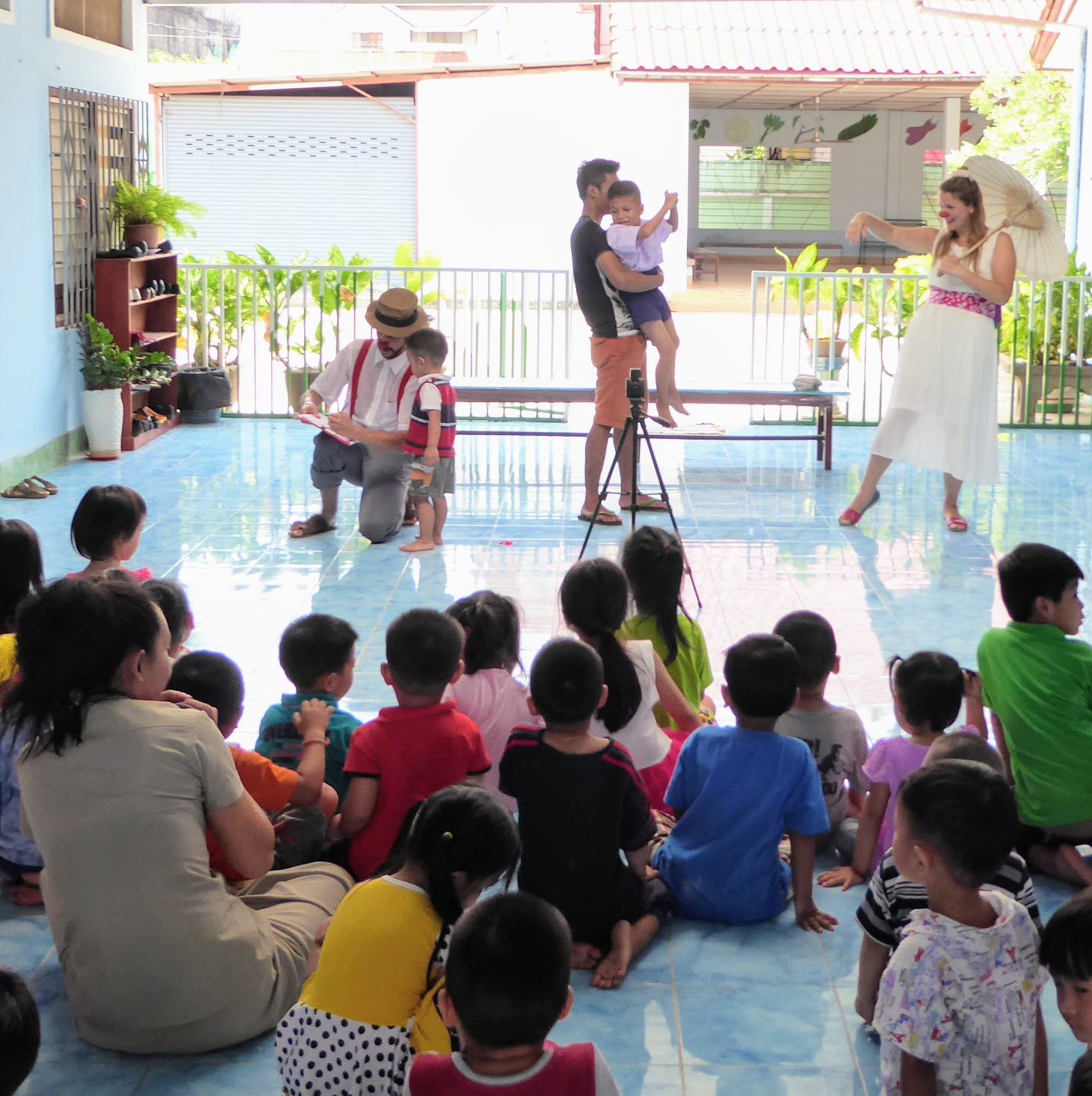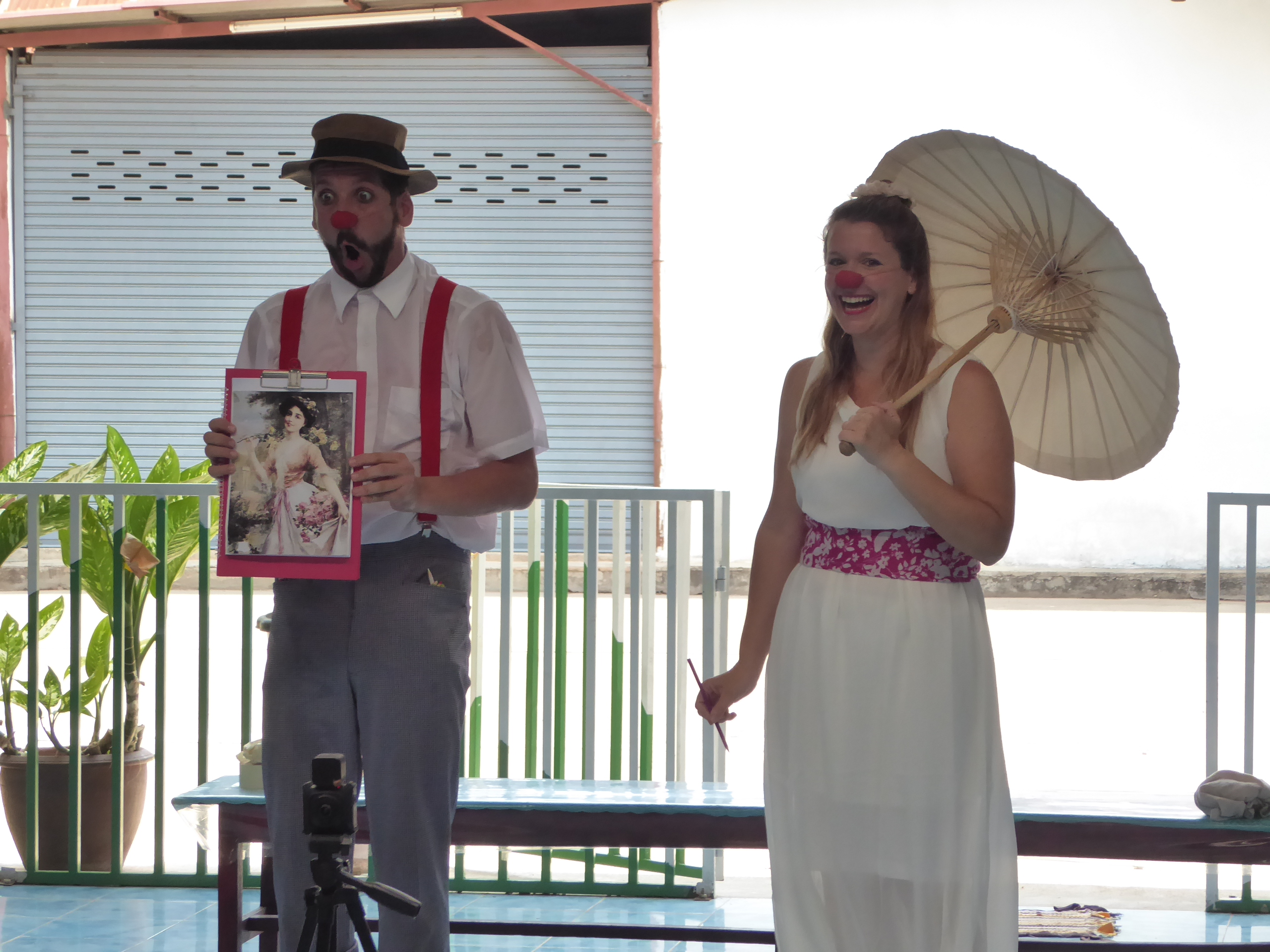 When leaving, the children were already eating, so we stayed to help feed them … they were left with dumbfounded faces !!!! And again to play!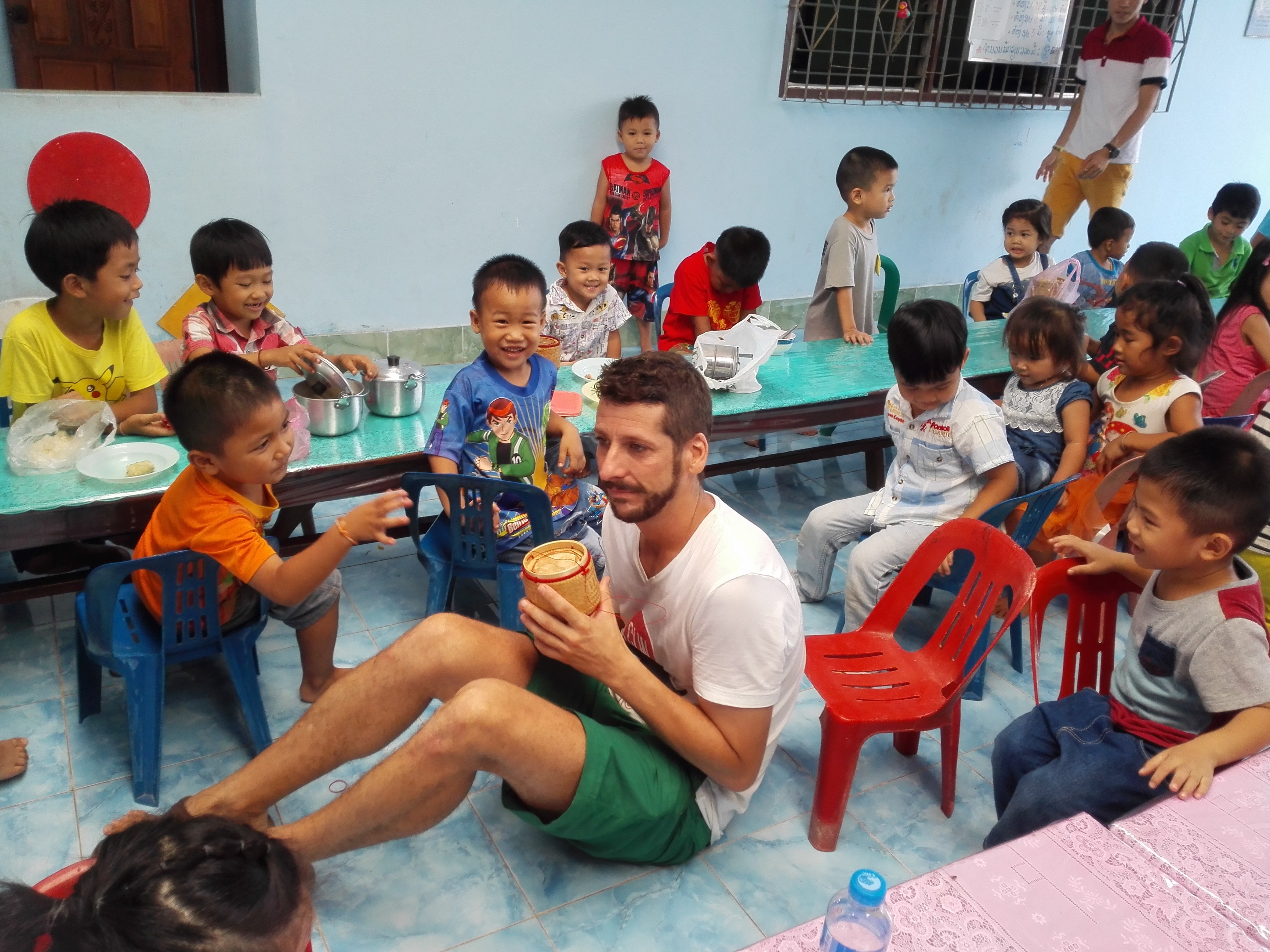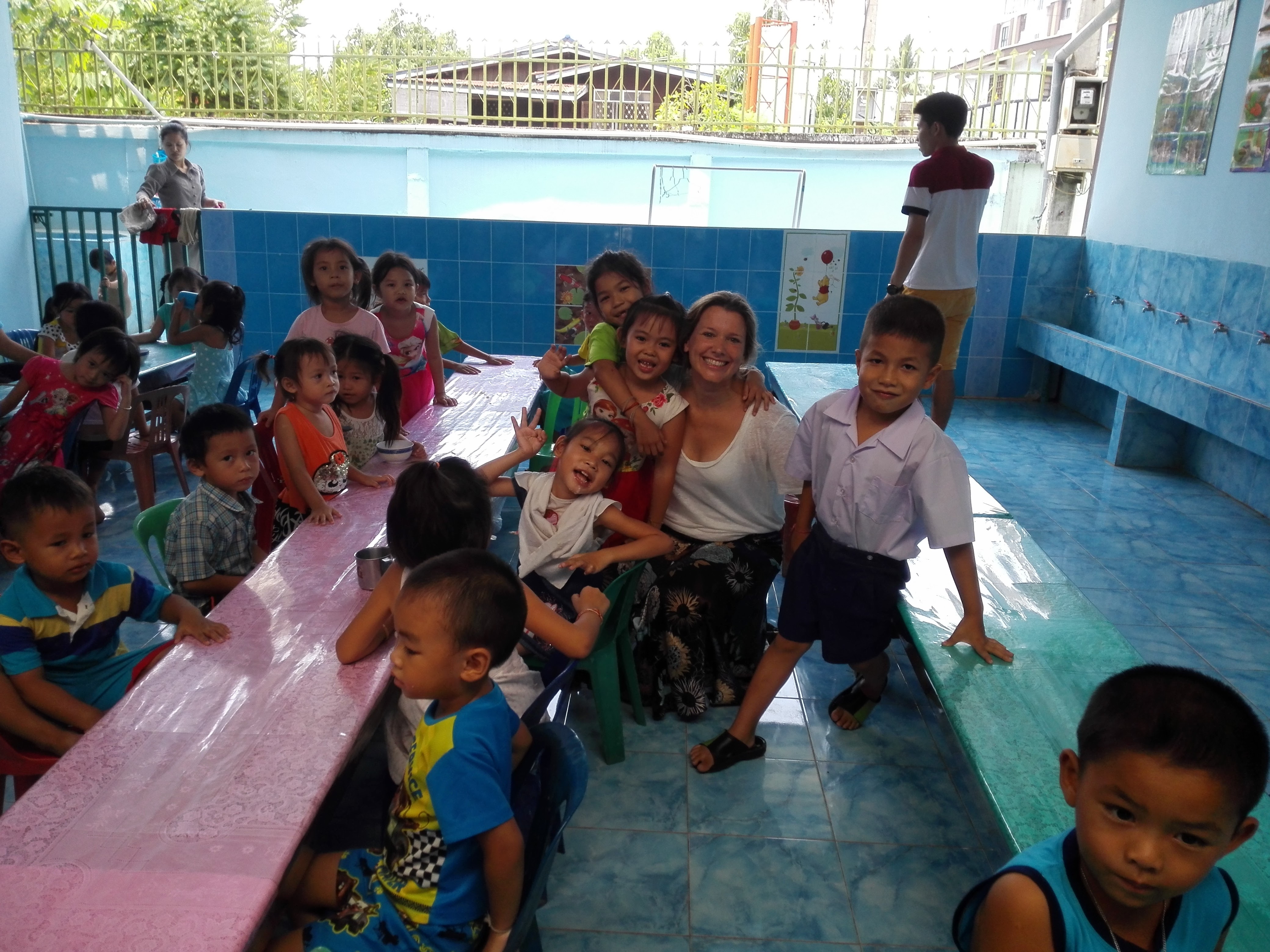 What a pleasure to have this audience that the clown has to learn, what freshness, sincerity and desire to share and enjoy … in this life play!