In Malaysia we had several collaborations, each one more interesting and enriching. The first one we did was at the Salam Children's Learning Center. It is a small school started by a refugee family in Iran. It consists of 3 small rooms on the first floor, and the students are mostly Afghan refugees.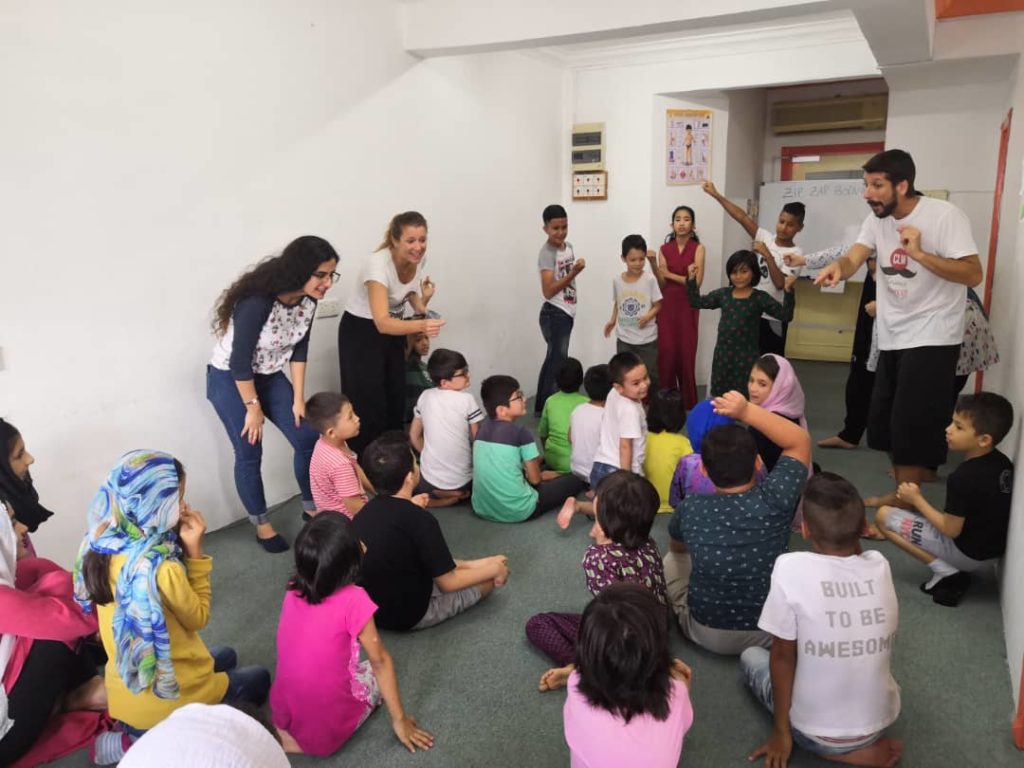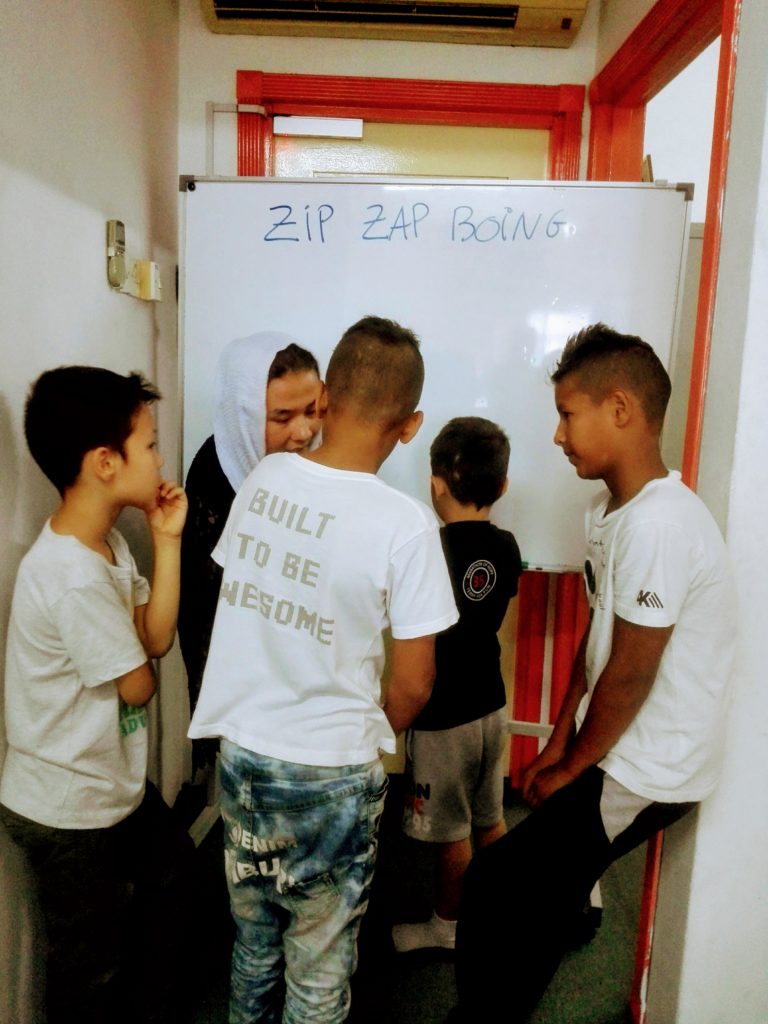 Our arrival was expected, all expectant, so it was very easy to start with the laughter, making the clown does not fail … The smiling faces of the children, between a certain reserve of initial shyness. Just arrive and we ruffled the whole school !!!! This was going to be easy …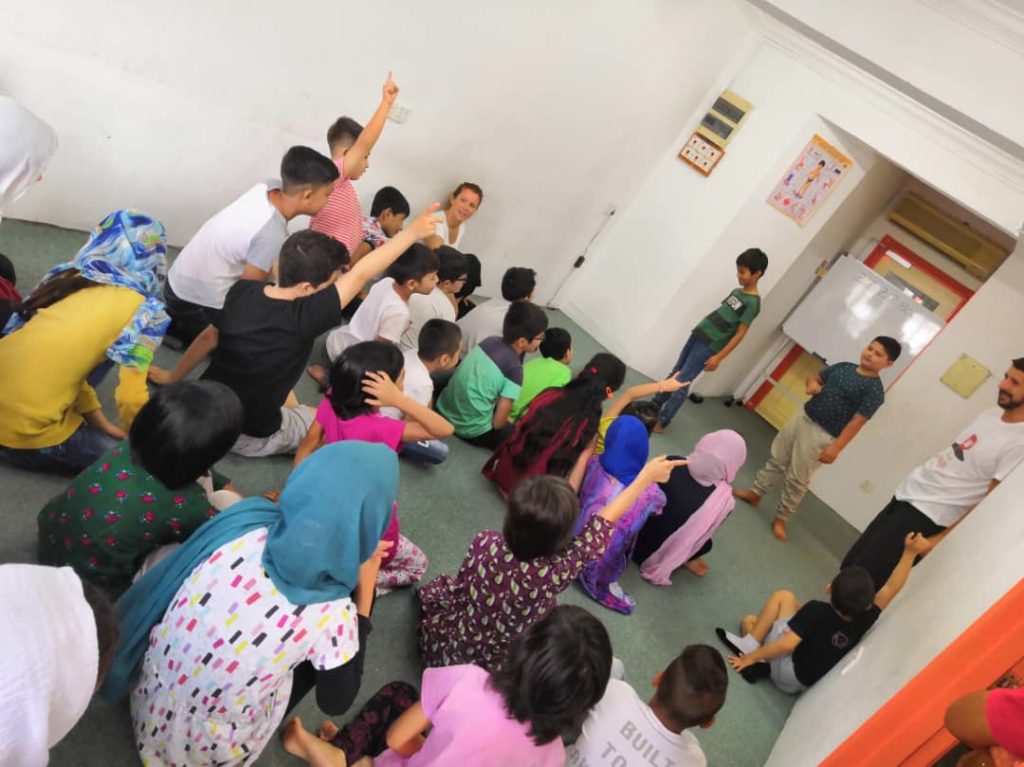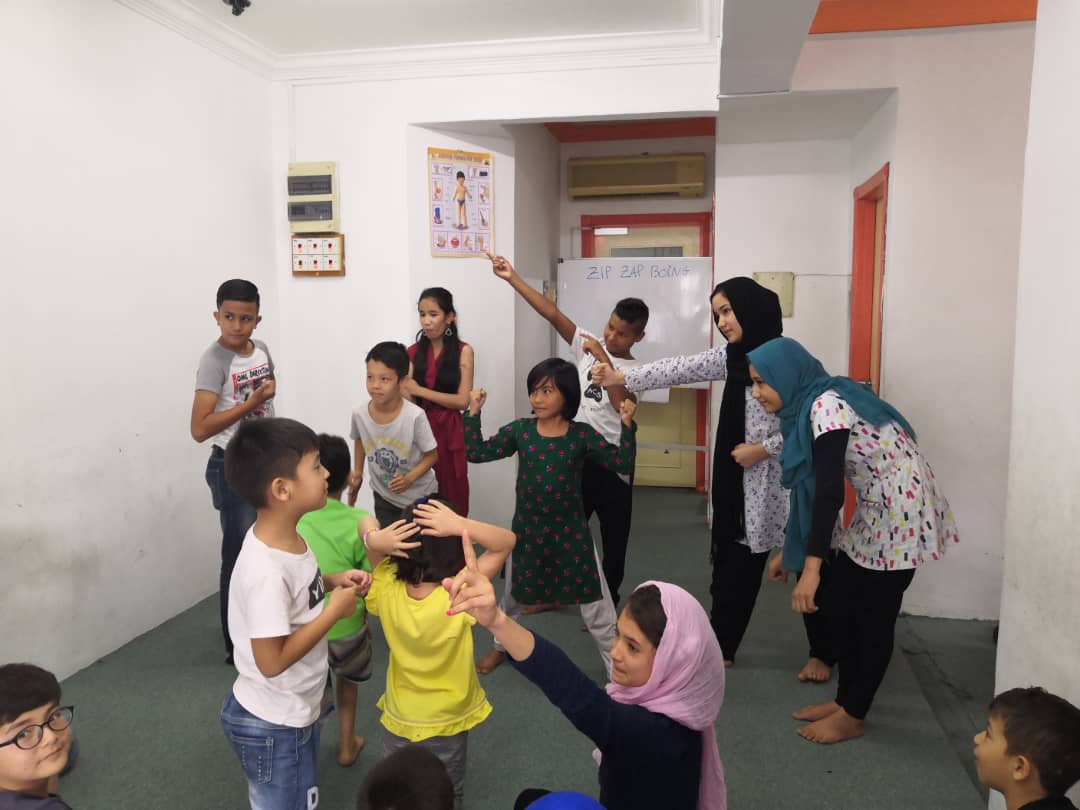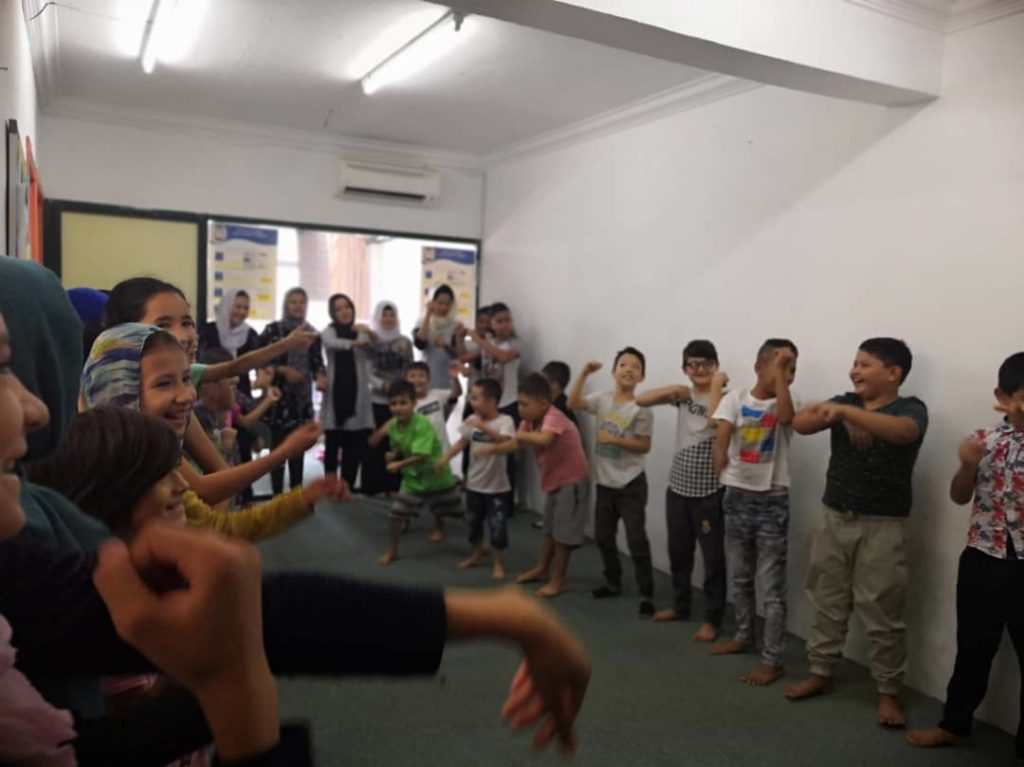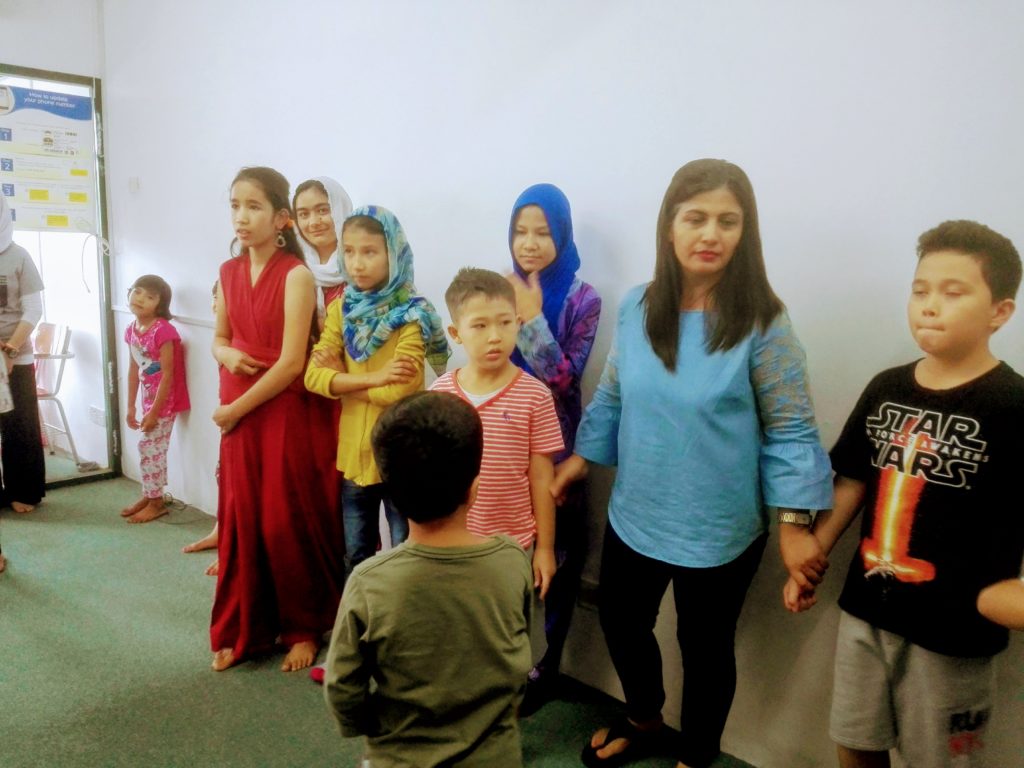 And indeed, everyone was hooked to the formation in an instant !!!! It cost us very little to have them all sharing hooked and completely willing. Little by little we grew together, until the end came.
The faces of all were happy, they left us in love with them, and in the end we were clapping hands, making jokes, all laughs, even before leaving some children even hugged us, with a fit of full love … how beautiful they are all !!!!! For eating!!! The truth is that we quickly fell in love with all our students …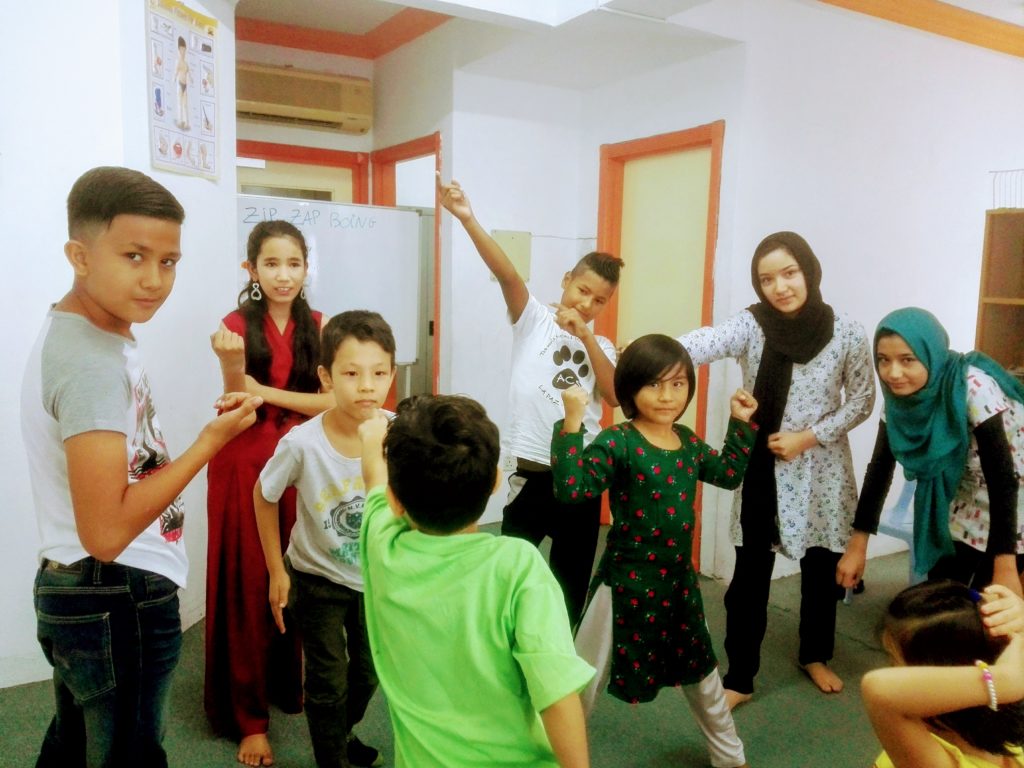 Before leaving, the regent family invited us for complimentary tea and pastries. There was the daughter, the woman and the man of the house. They told us a little about their history, the sufferings they had experienced leaving Iran persecuted for being Christians towards Pakistan, and how they had tried to kill them for poisoning, from which they miraculously survived to escape to Malaysia … All overwhelming … we are not aware of the injustices that happen in the world until they tell us, and we see how creepy we are capable …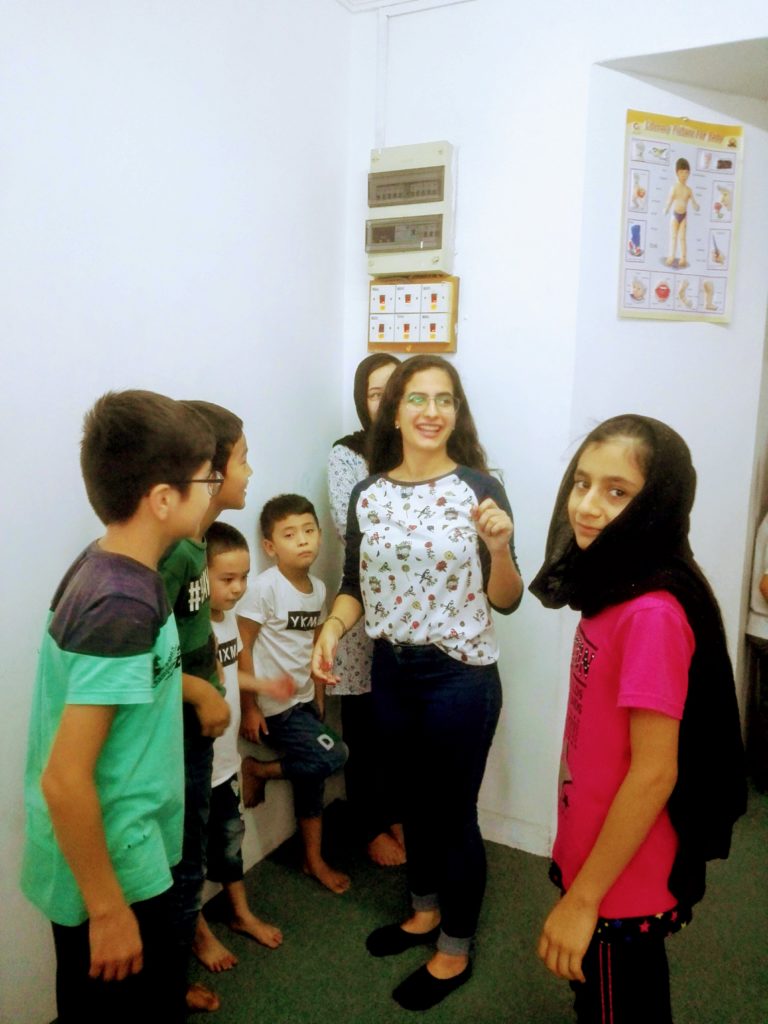 In short, we leave with a very good taste, with an unforgettable experience and with the memory of the happy faces of the children … We would love to return to continue with what we started …