Finally, the day came when we put into practice the peace building manual that we had built in collaboration with JRS. The implementation consisted of training for the 225 facilitators of the Complementary Education Centers (CEC) that JRS has built in the different Tamil refugee camps of Sri Lanka in the state of Tamil Nadu in India.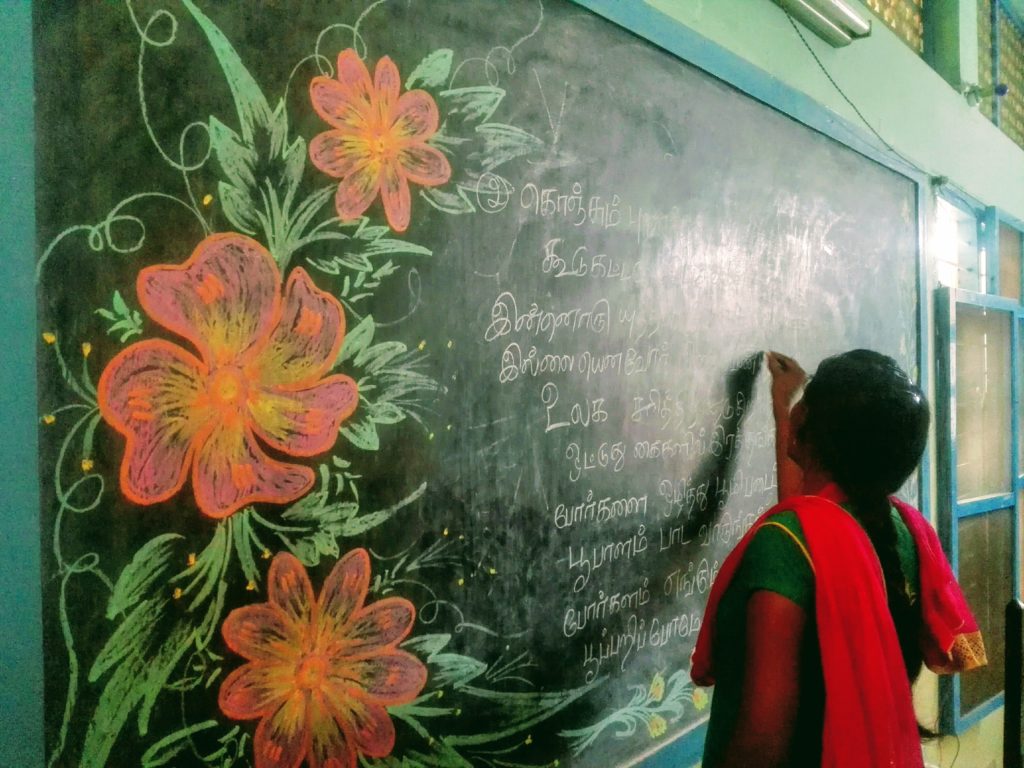 In total we did 4 rounds of 3 days of training and a final round of 5 days for JRS staff. The purpose of these training rounds was to transfer the knowledge of the part of the Peace Building Manual created by Clown Science Dreams to JRS staff and facilitators so they can apply it in the refugee camps.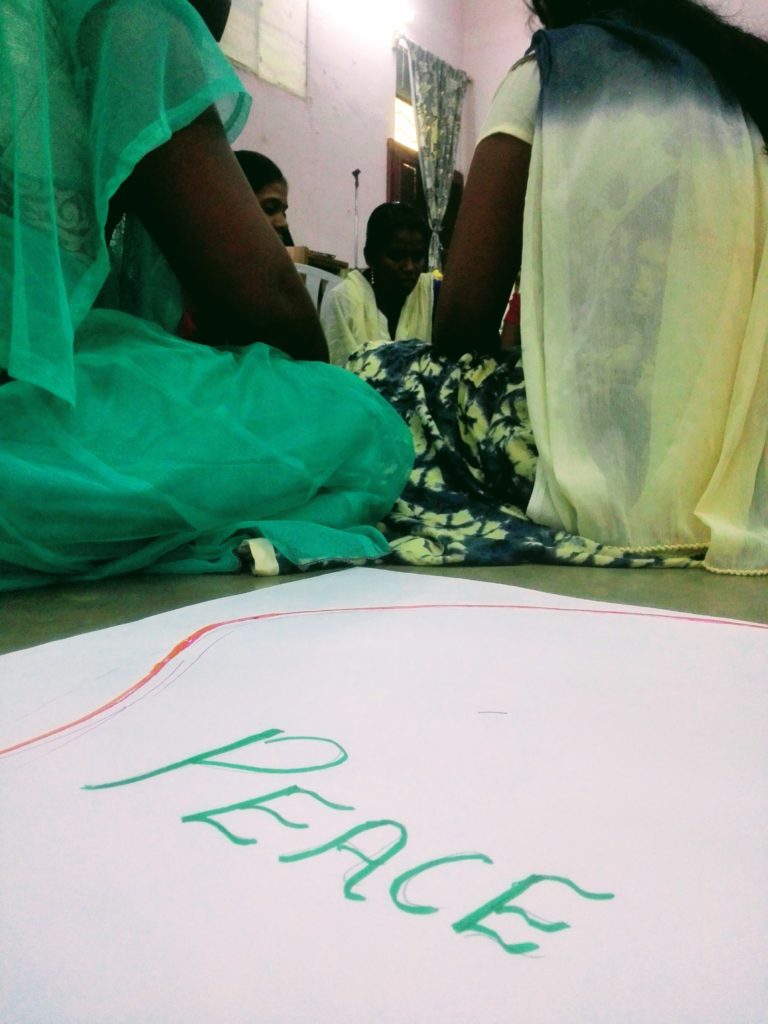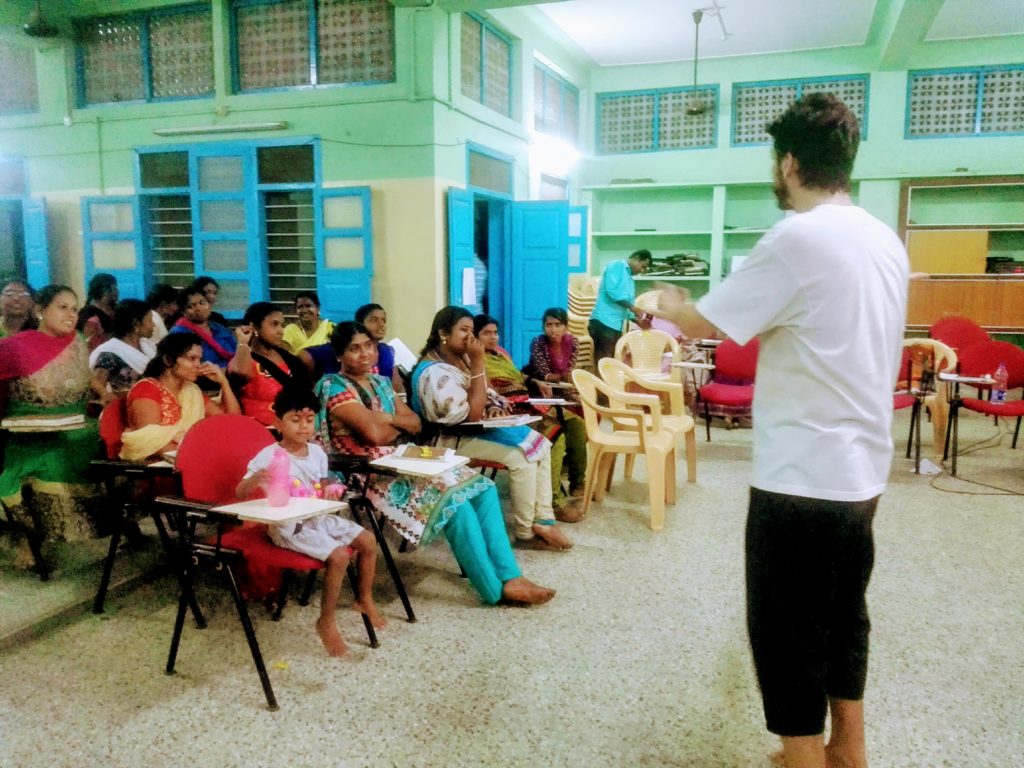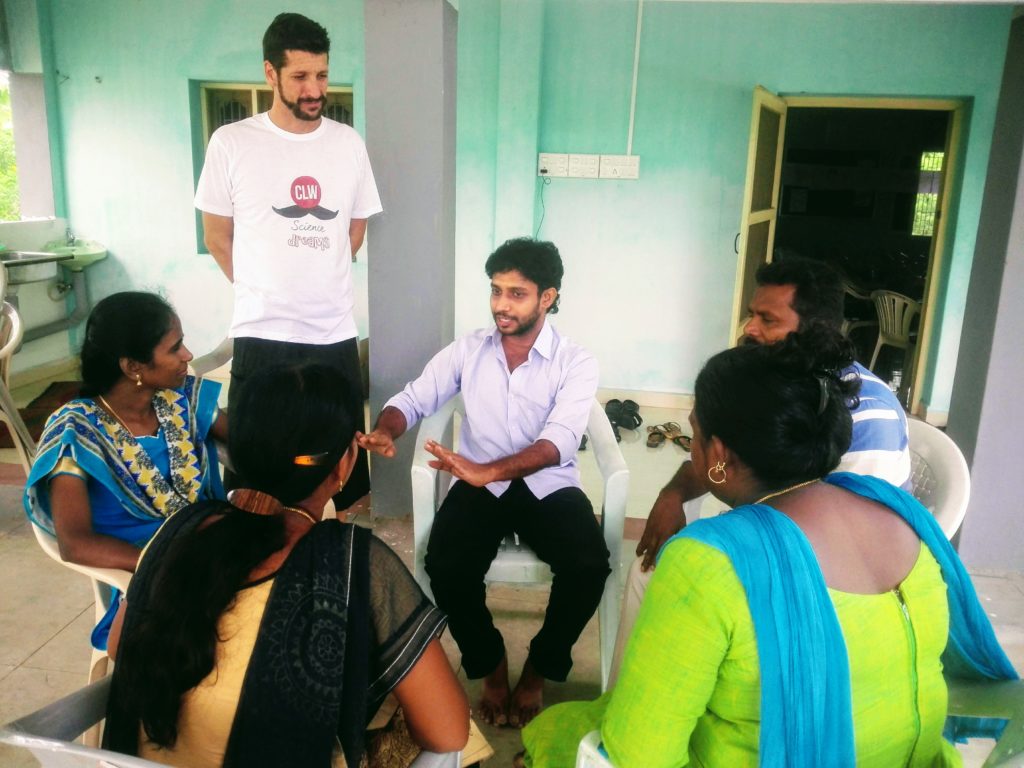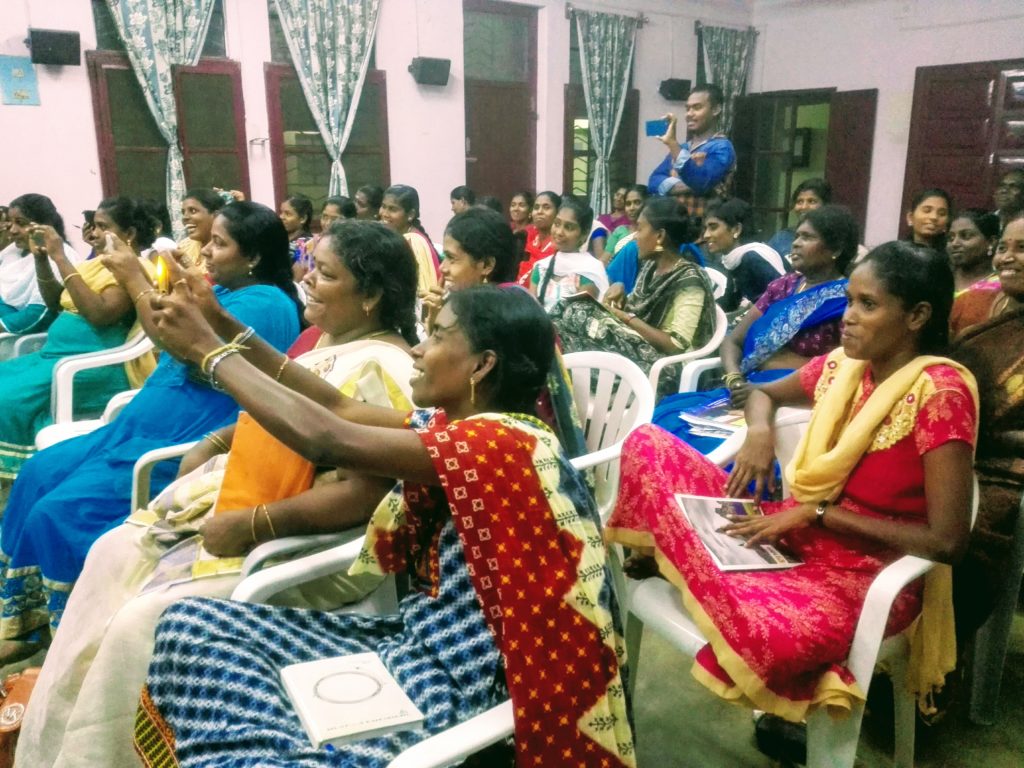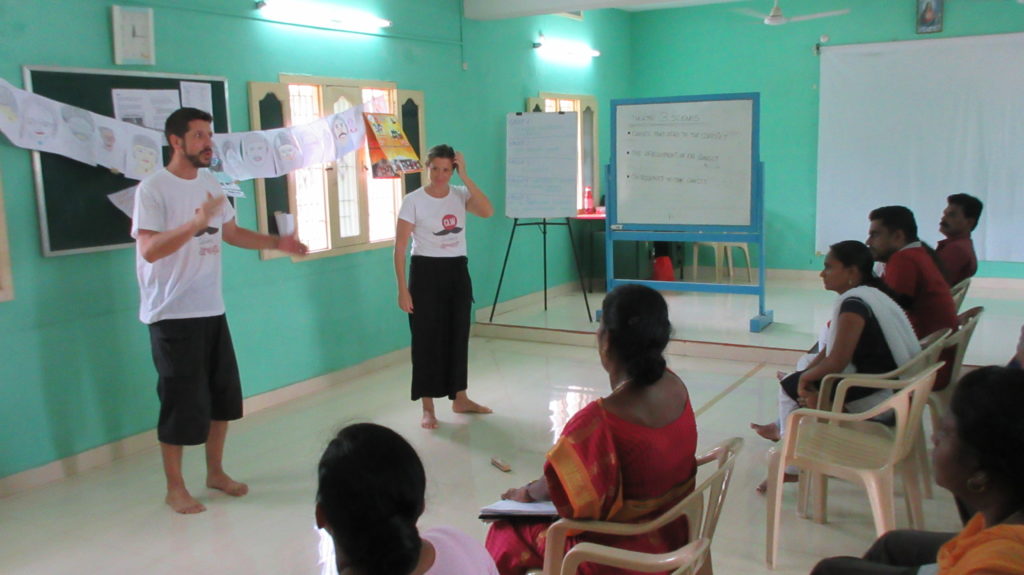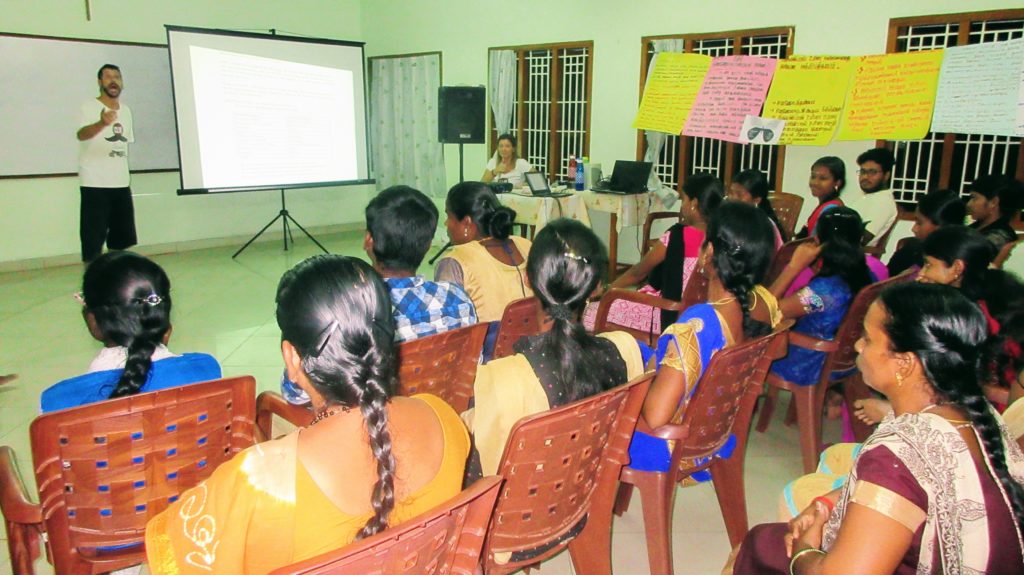 In the first 4 rounds we had the opportunity to meet again with all 225 CEC facilitators in the refugee camps, and they themselves are refugees. The rounds were held in Madurai, Vellore, Madurai and Dindigul.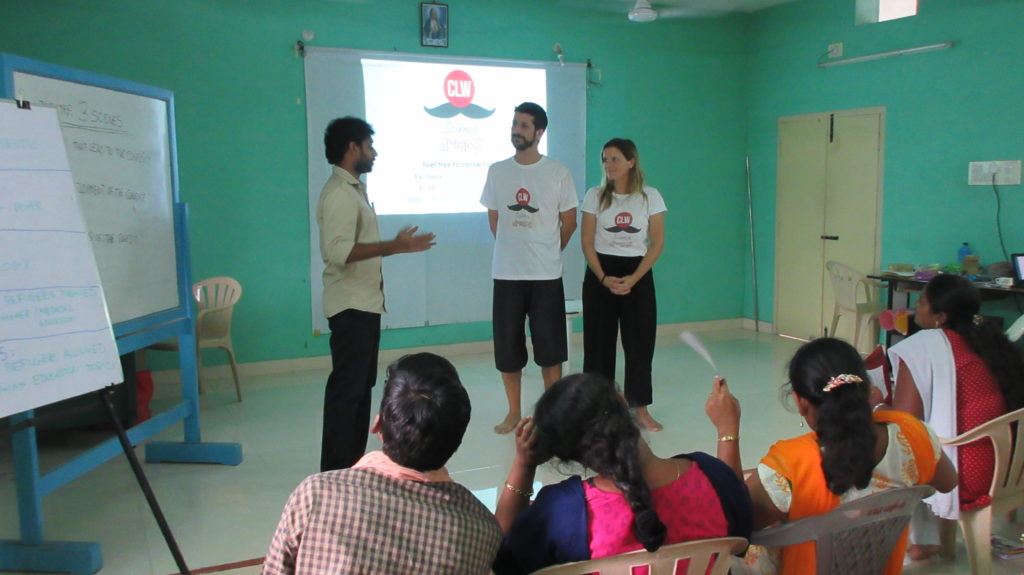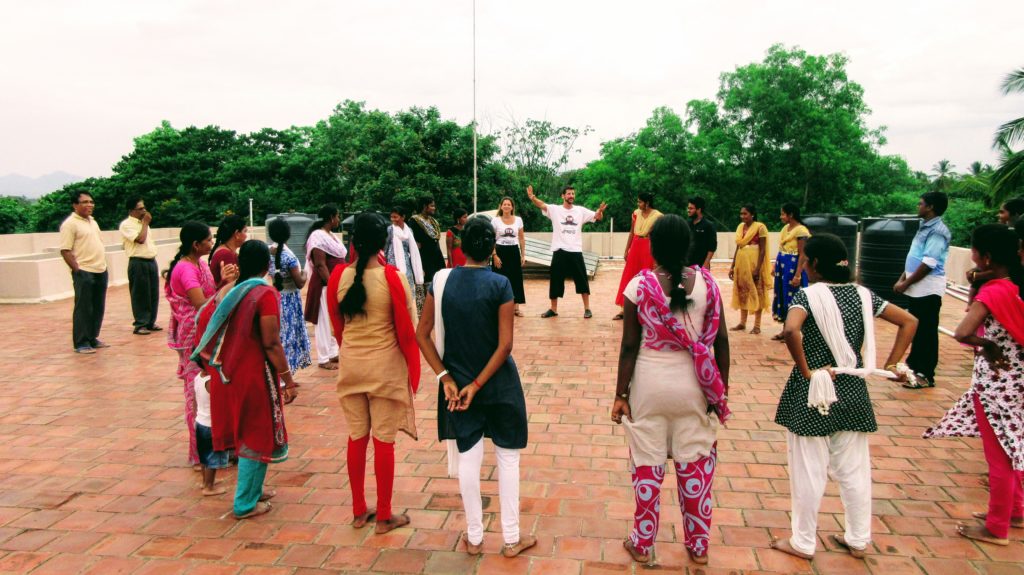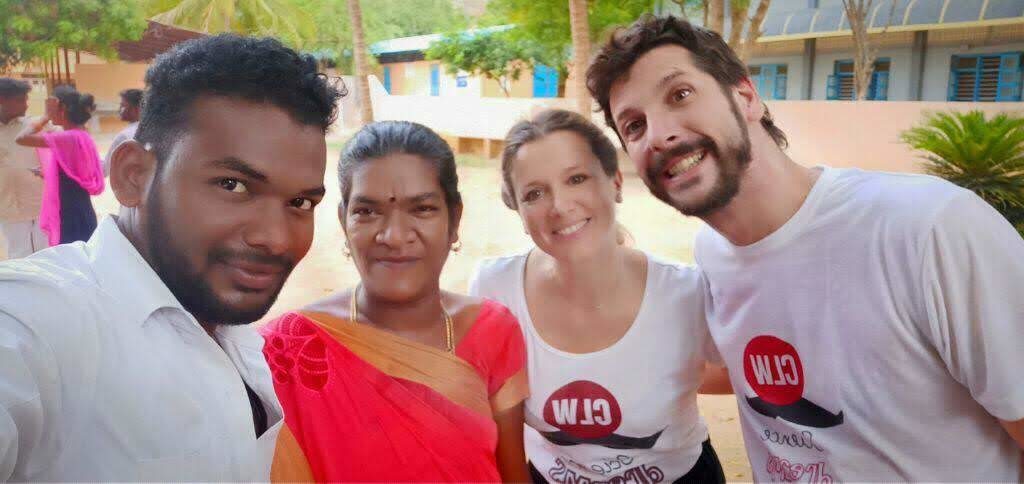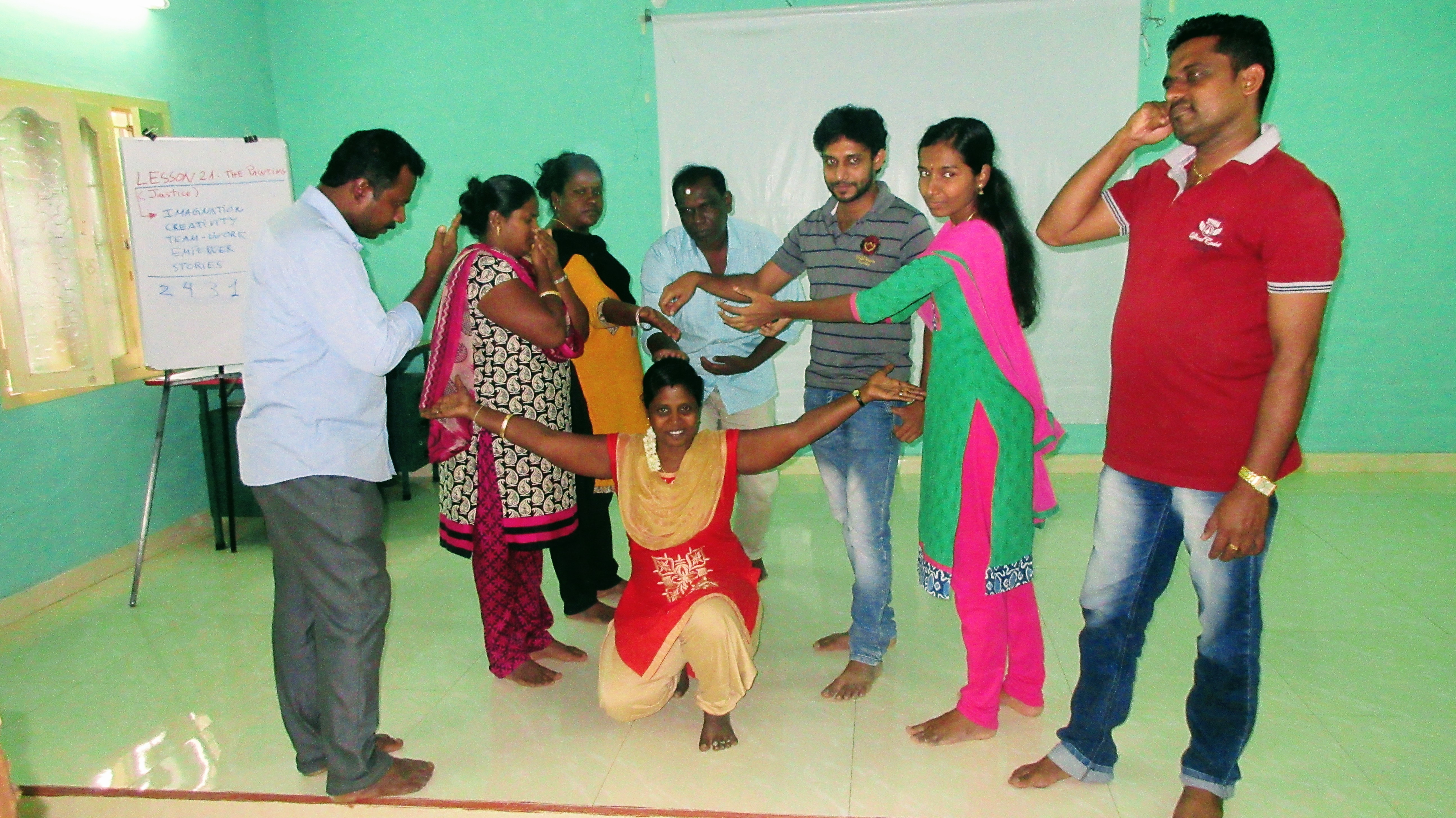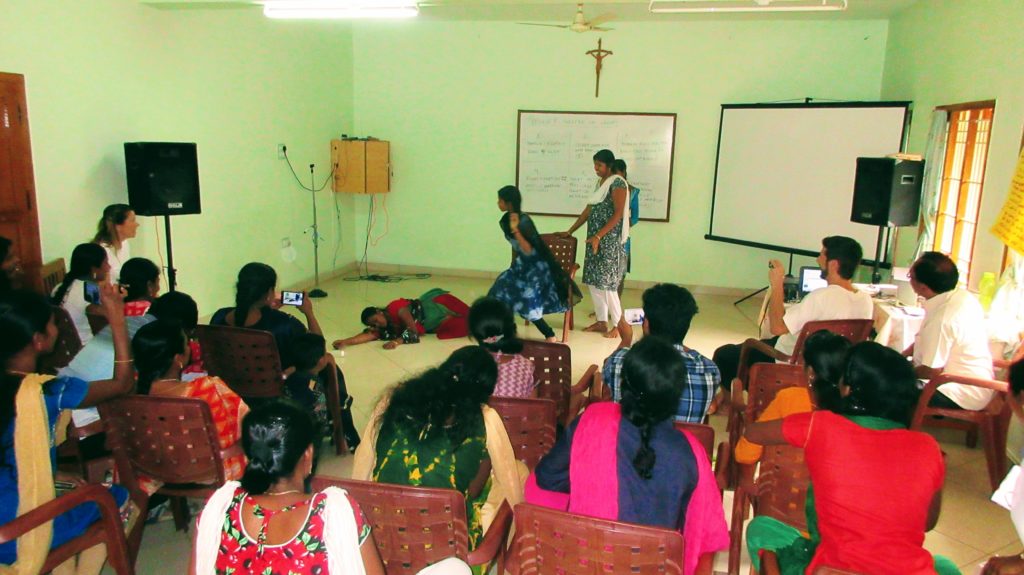 They were moments of great joy and participation, all the facilitators turned totally, dedicated to the training, sharing with us their experiences and their motivations, their sorrows and their joys. For us it was a pride, a gift, to be able to share these moments with them and feel how they welcomed us with open arms, without reservations.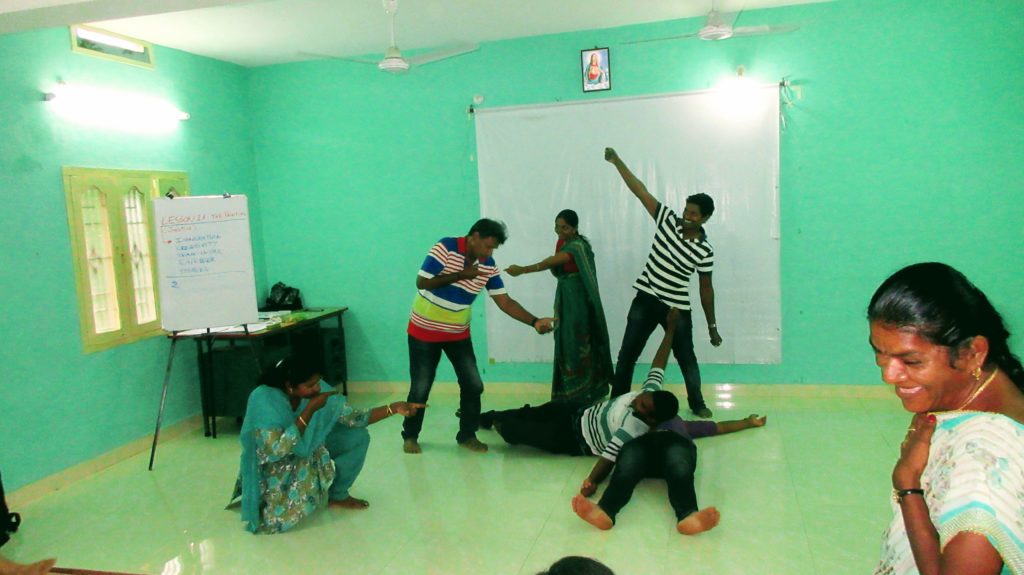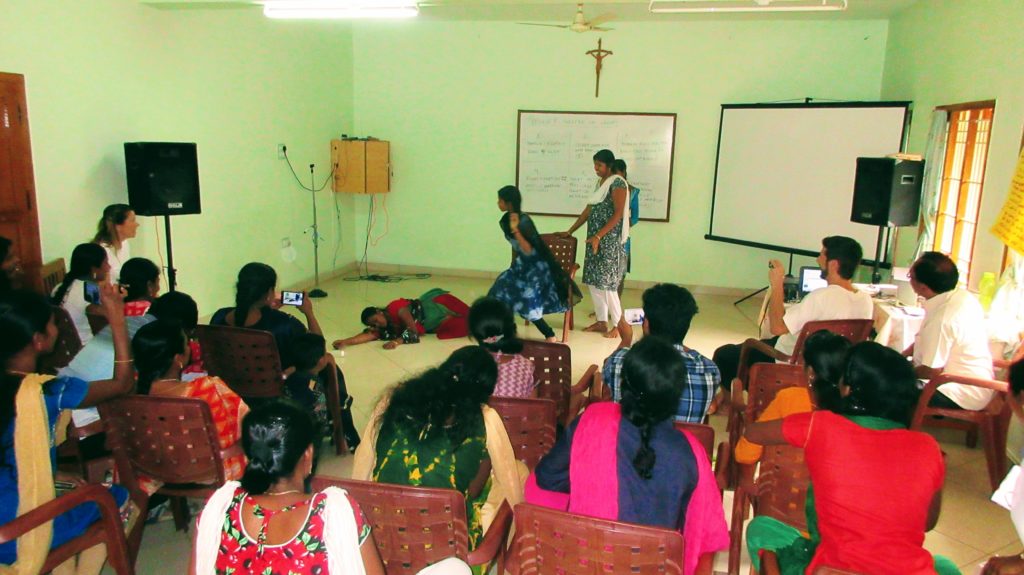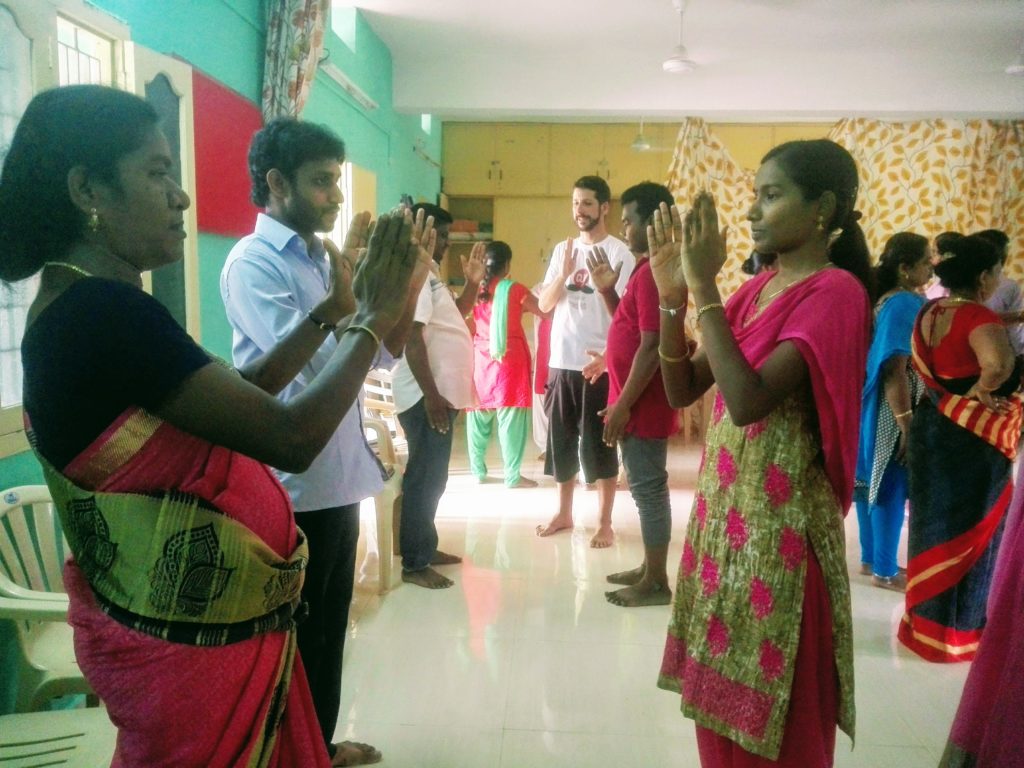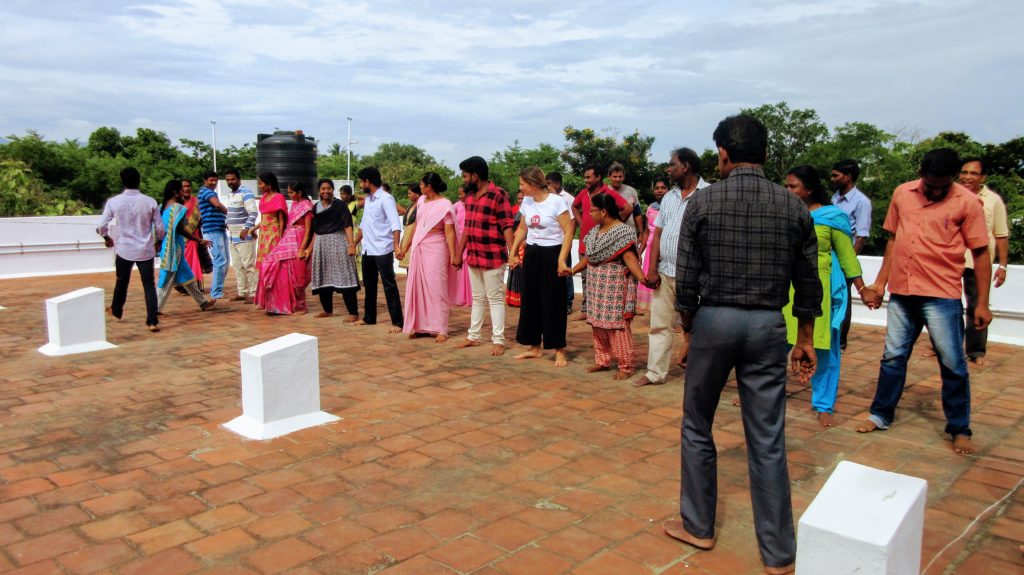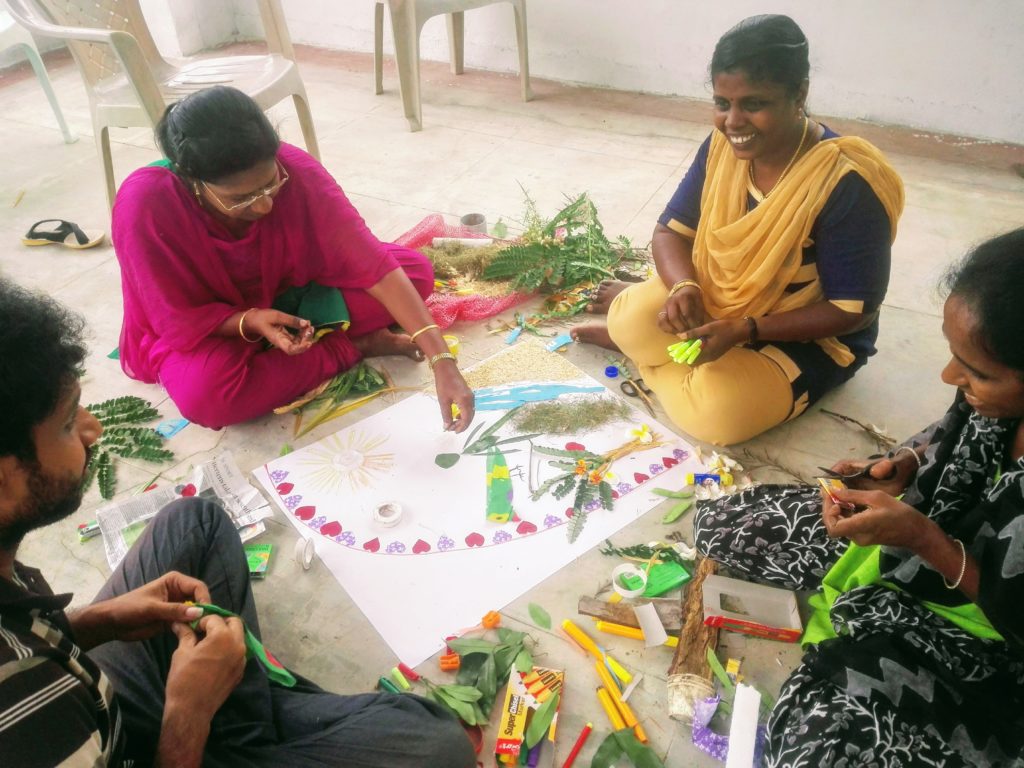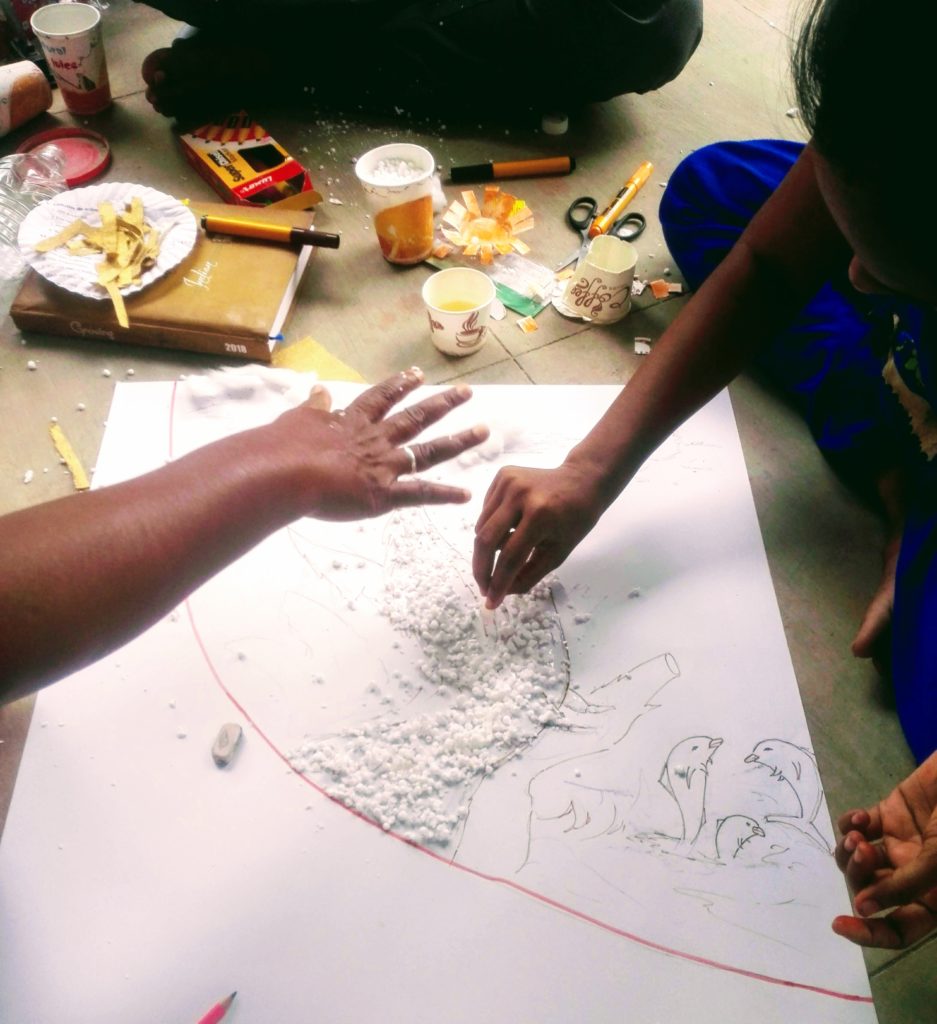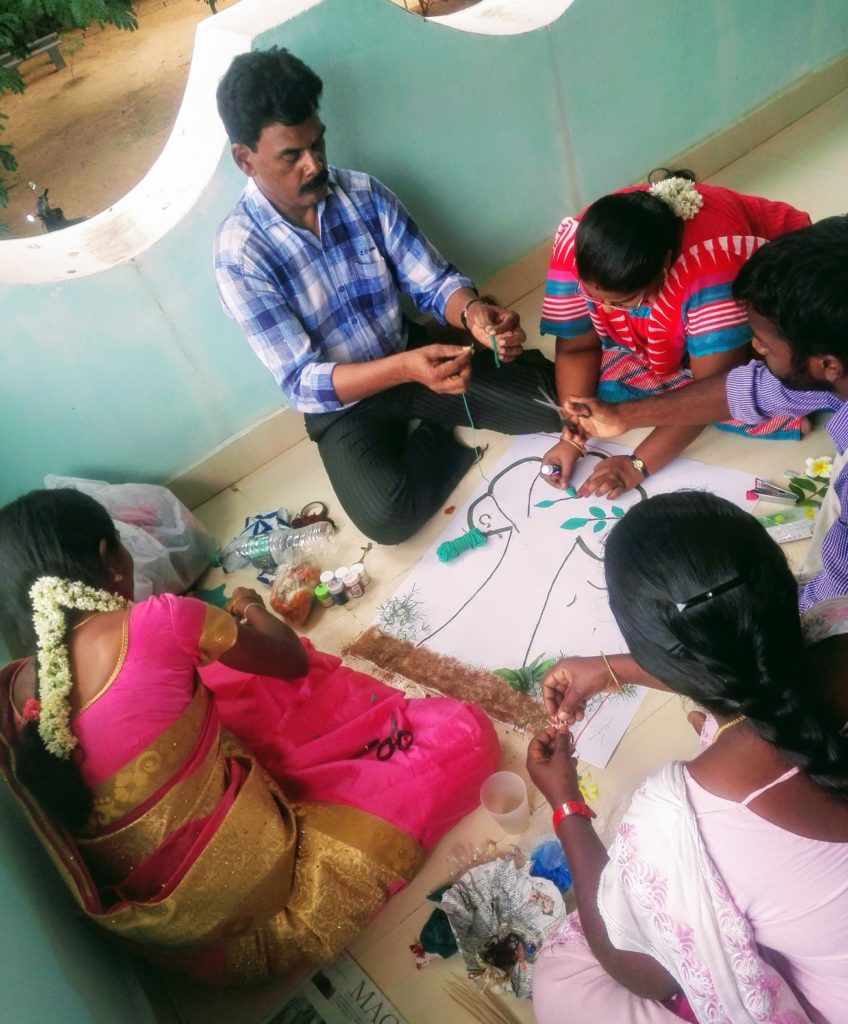 In each round, as usual, on the night of the second day, JRS staff and facilitators organized the cultural night, where they exhibited their artistic skills … singing typical Tamil songs, reciting poems, doing dances, or full theater performances of emotion and tradition … They were special moments, which they proudly offered us, gave us away.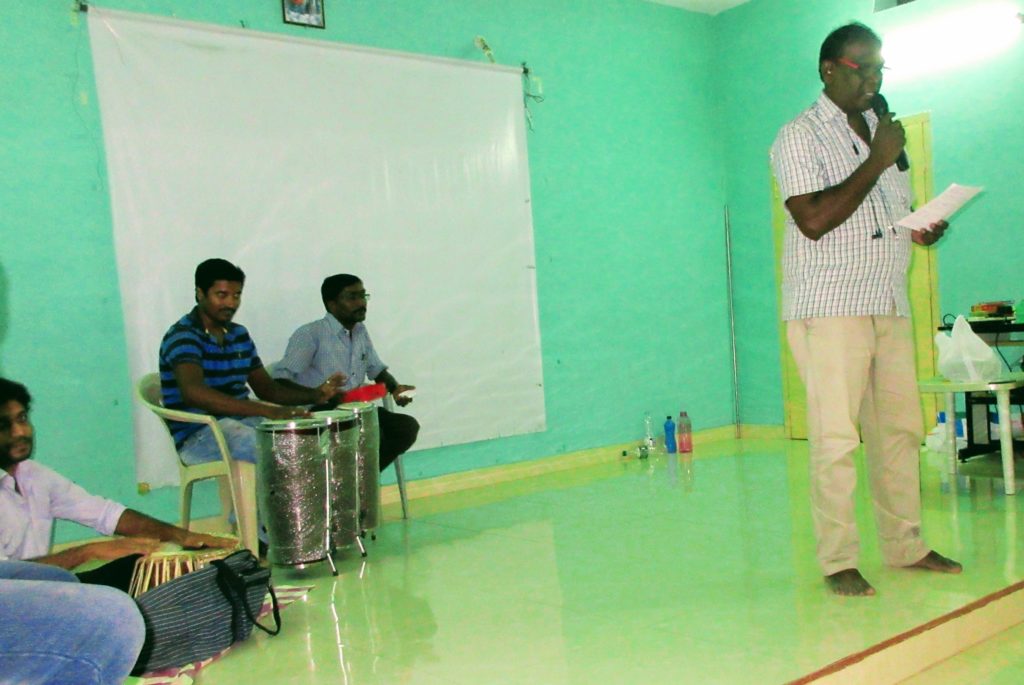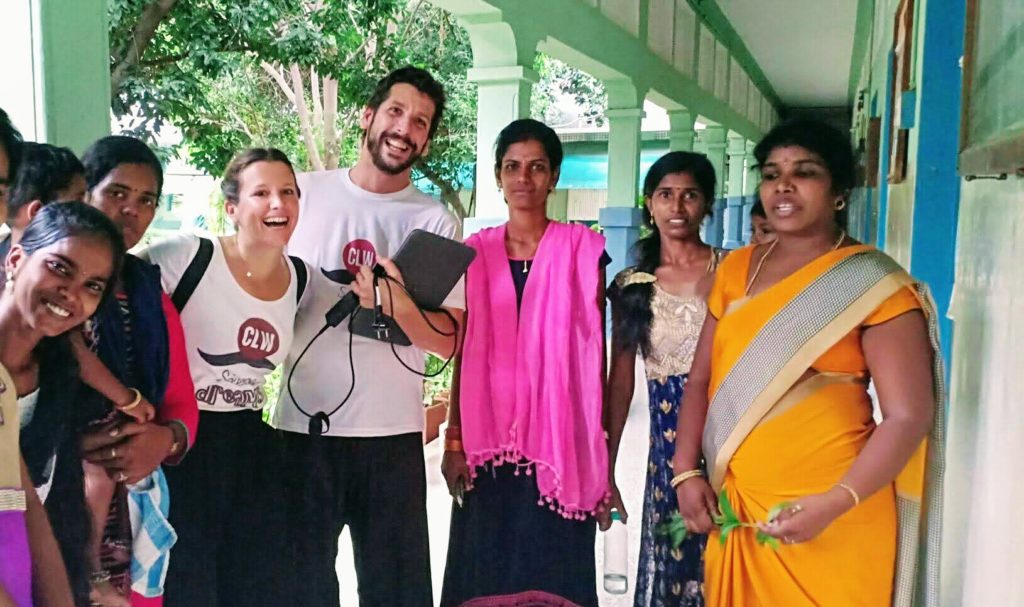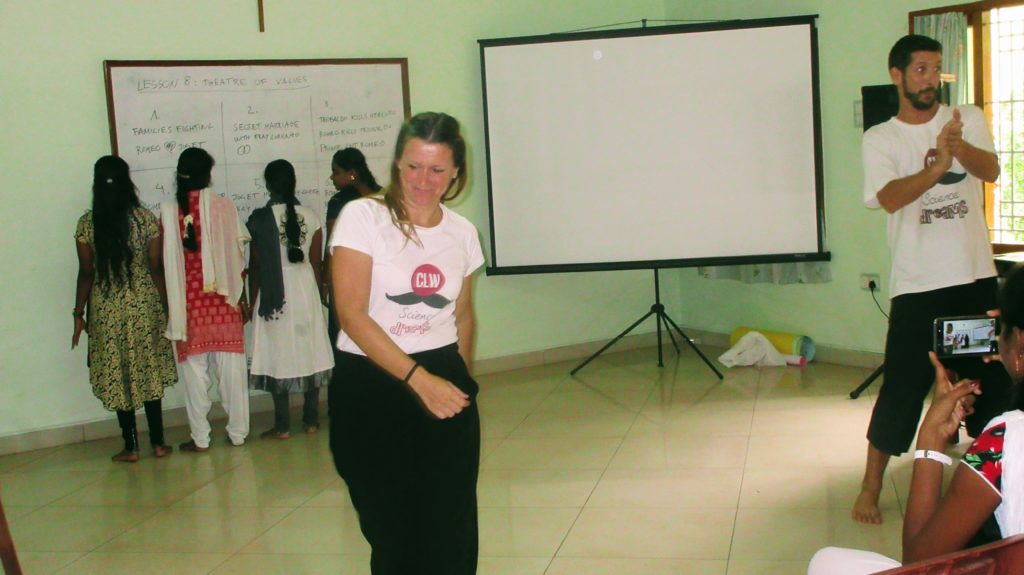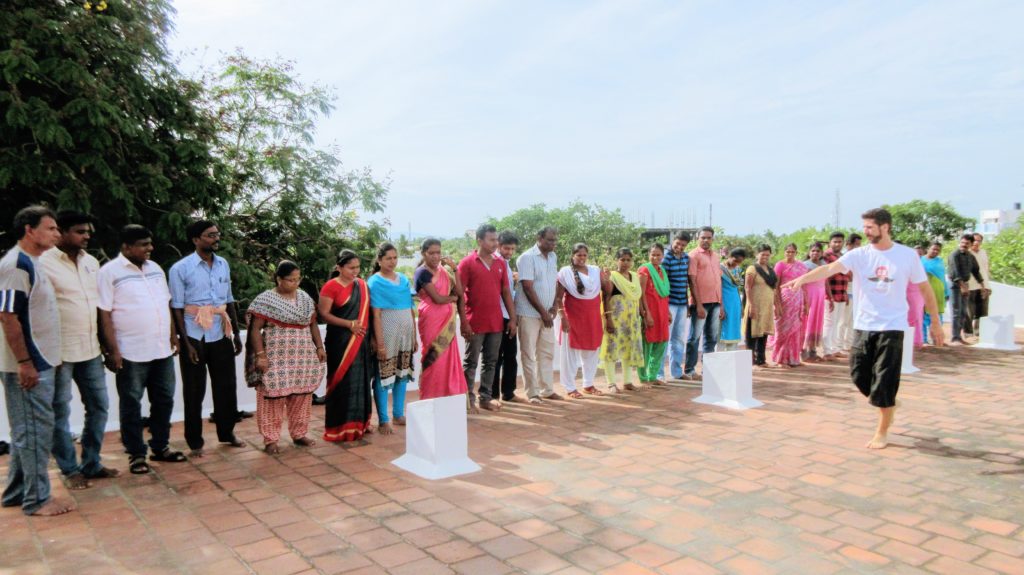 The last round of 5 days served to train JRS Tamil Nadu staff for themselves to finish the training of the pending part to the facilitators. It was intensive, dense and thanks to its very enriching human quality. Together we were able to walk the path of much of the manual, step by step, building their stories, our experiences and together we shared an incredible time.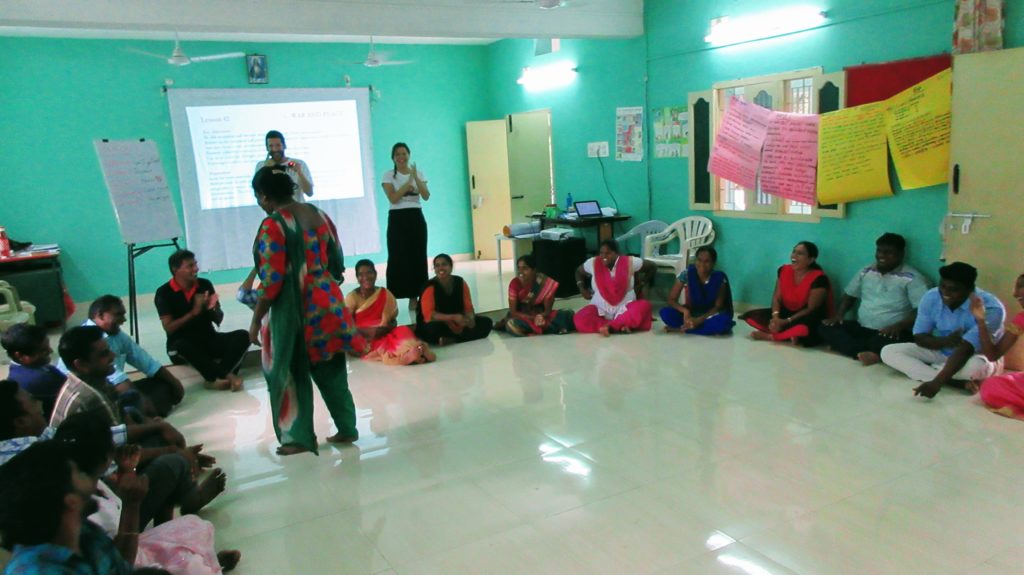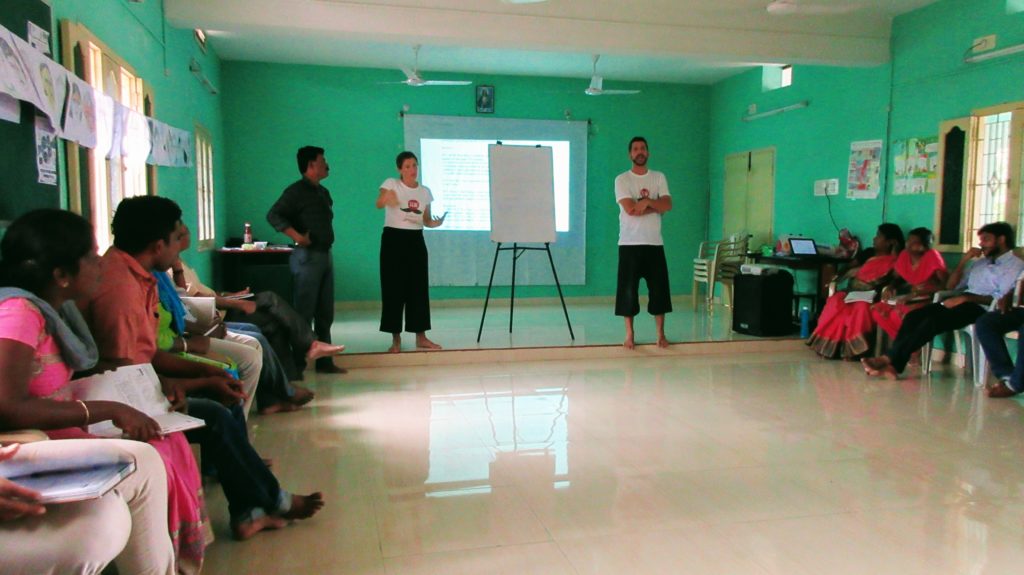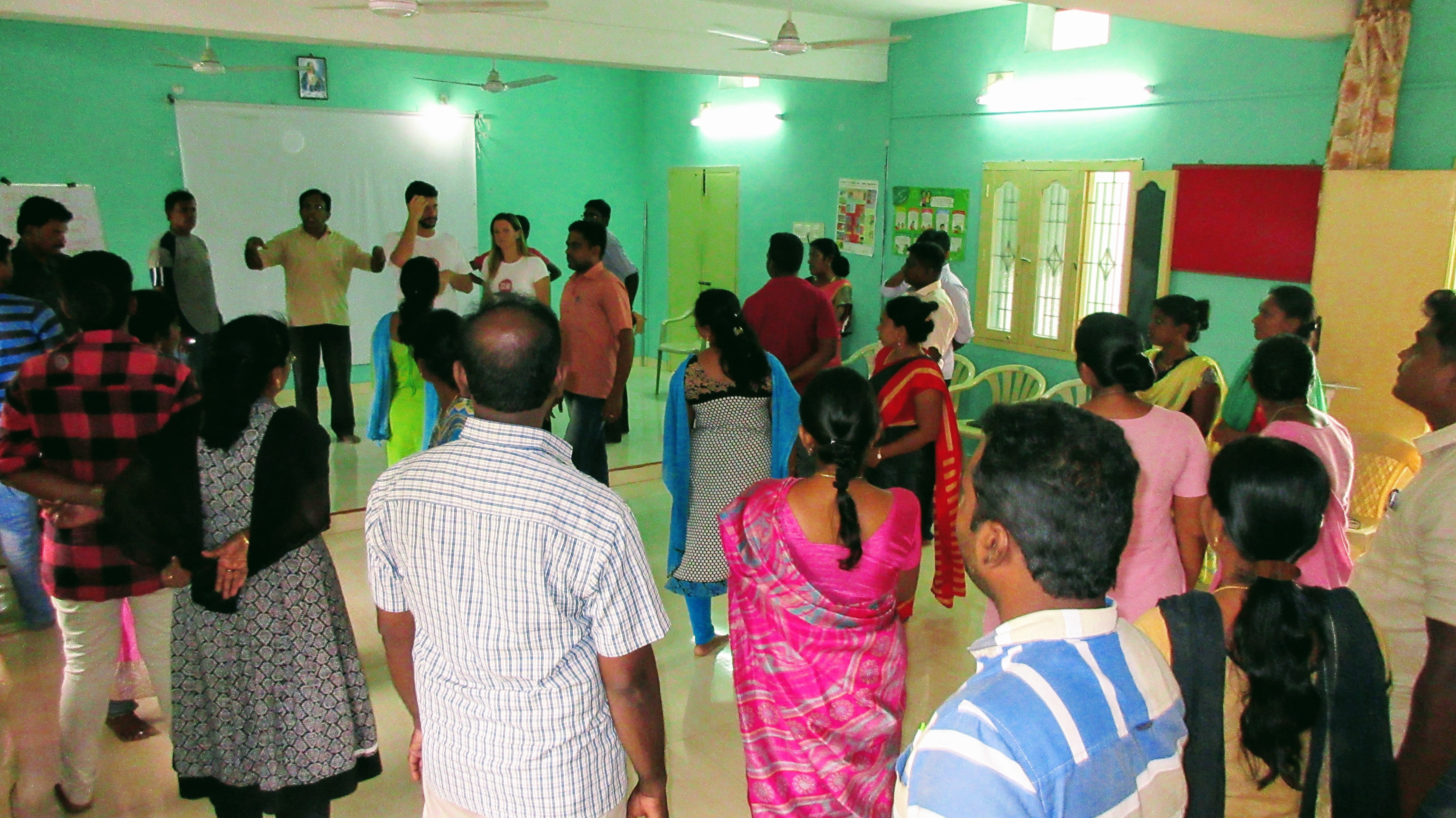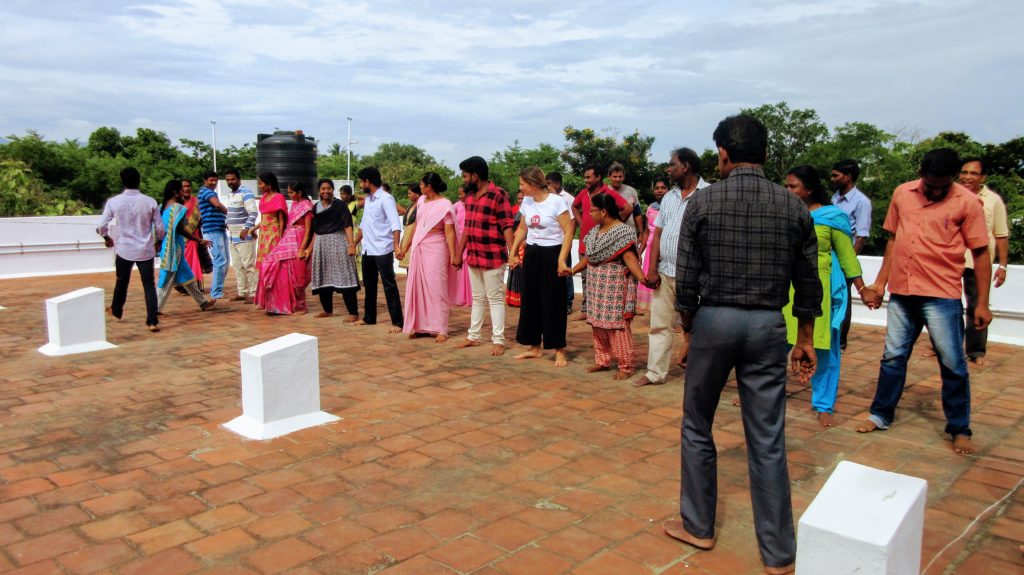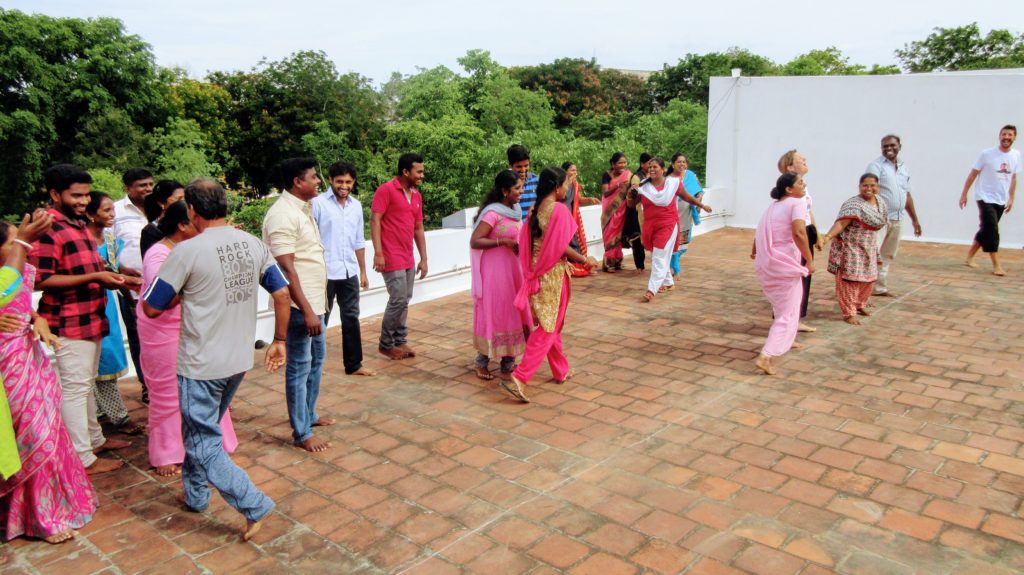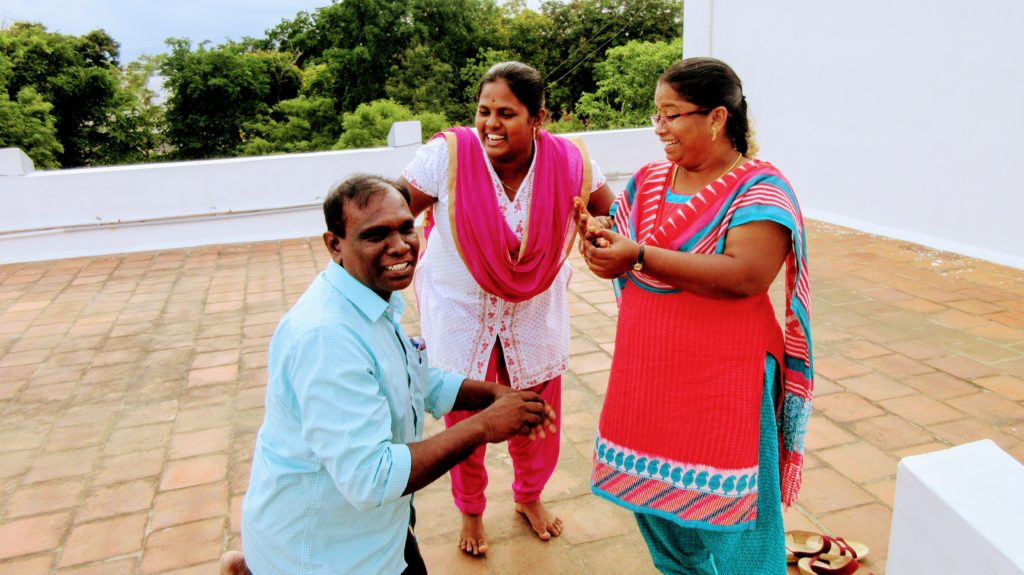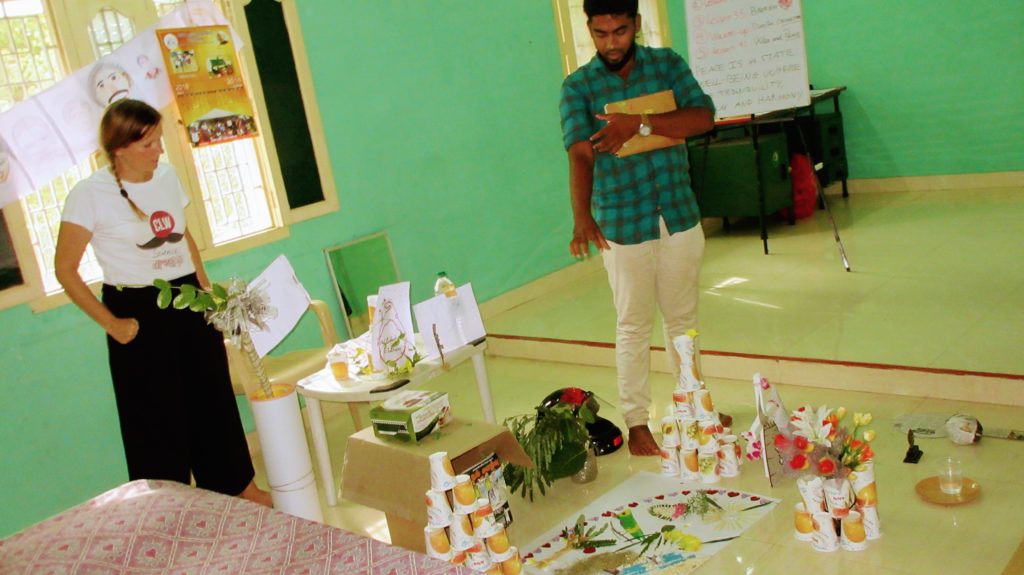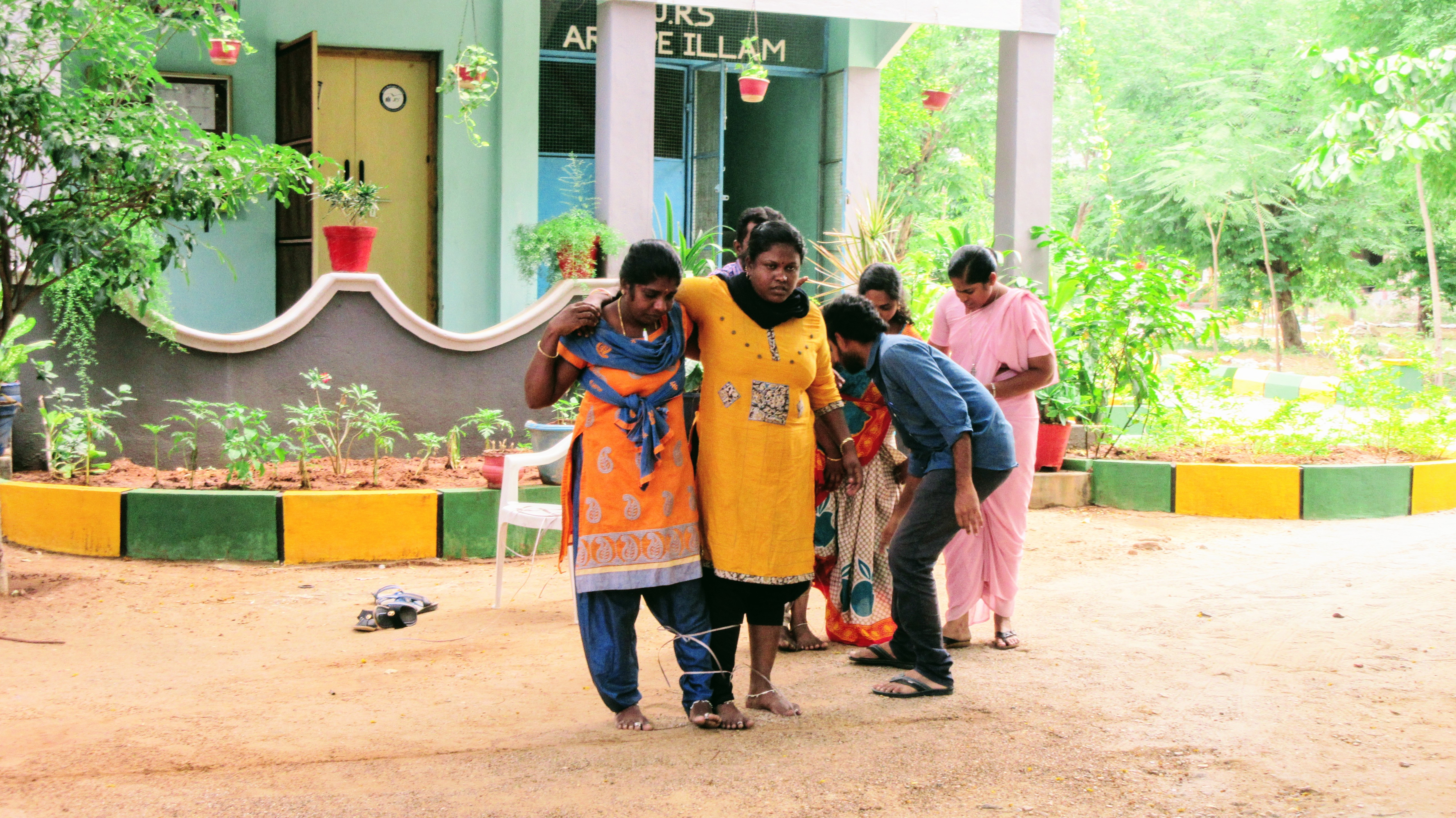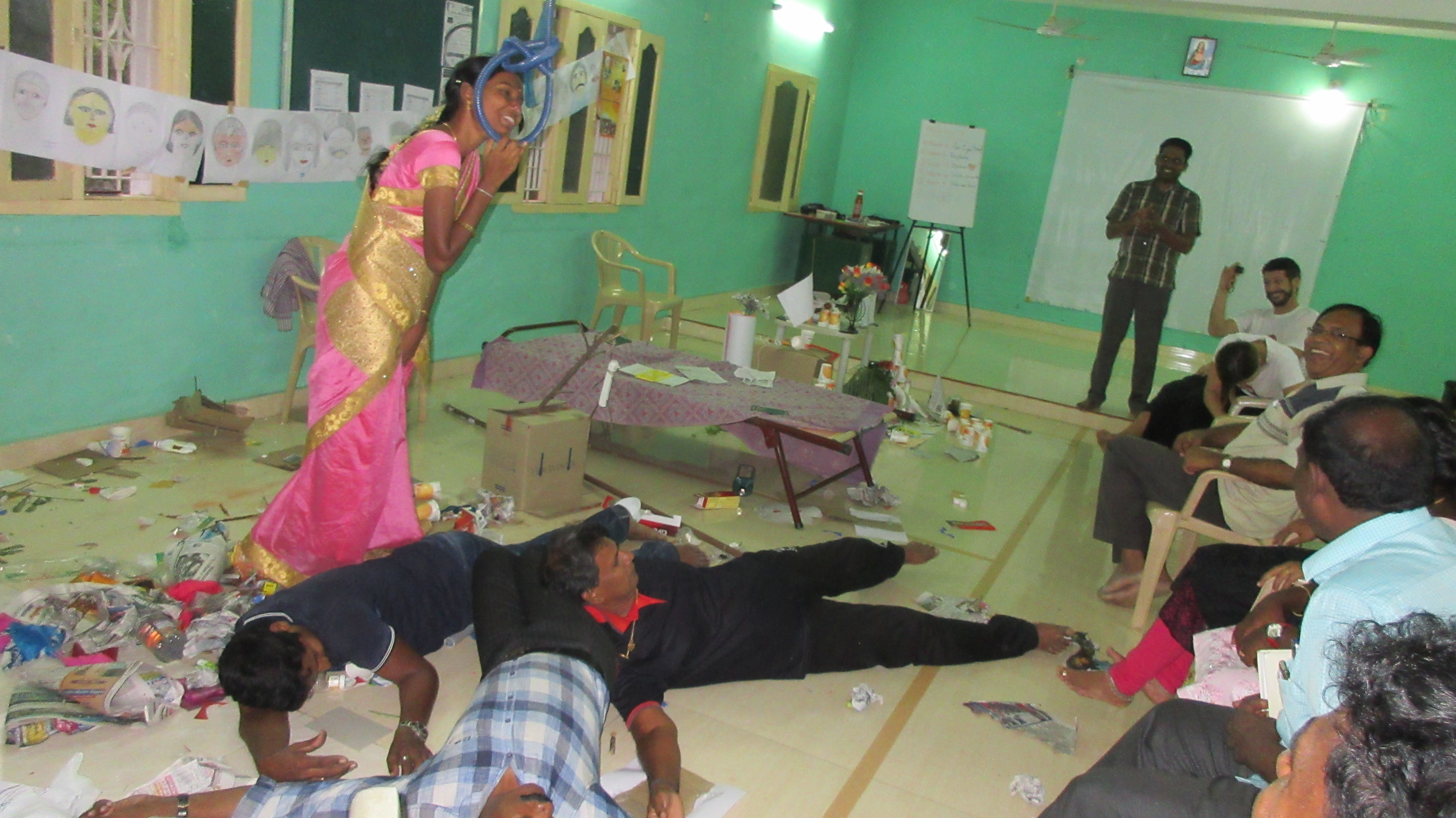 From our view outside of what they have experienced we could feel the experiences, in many terrifying times they have lived, but we also learned from their joy and their strength to overcome any situation, together, in community, always willing to share and to spread together.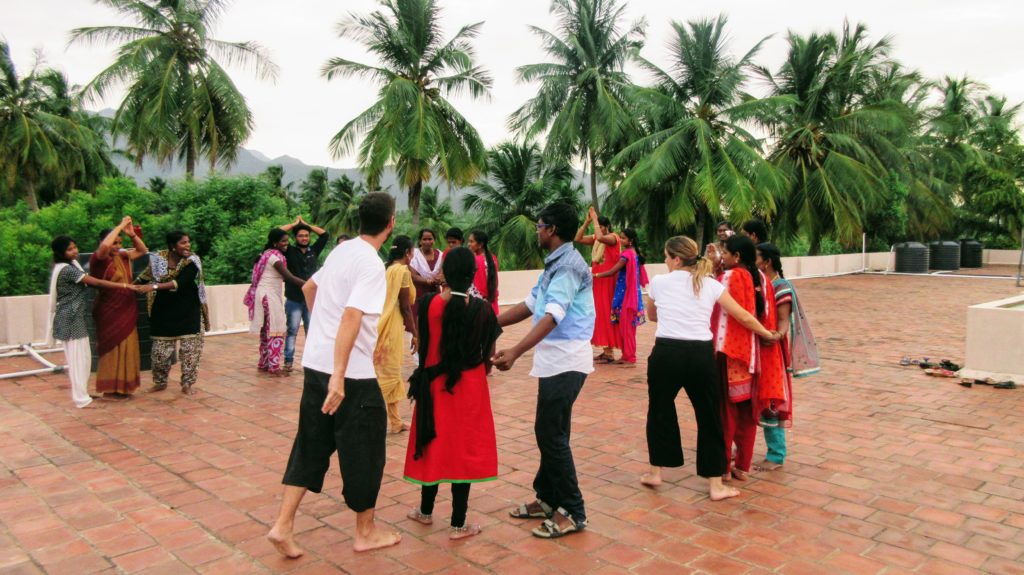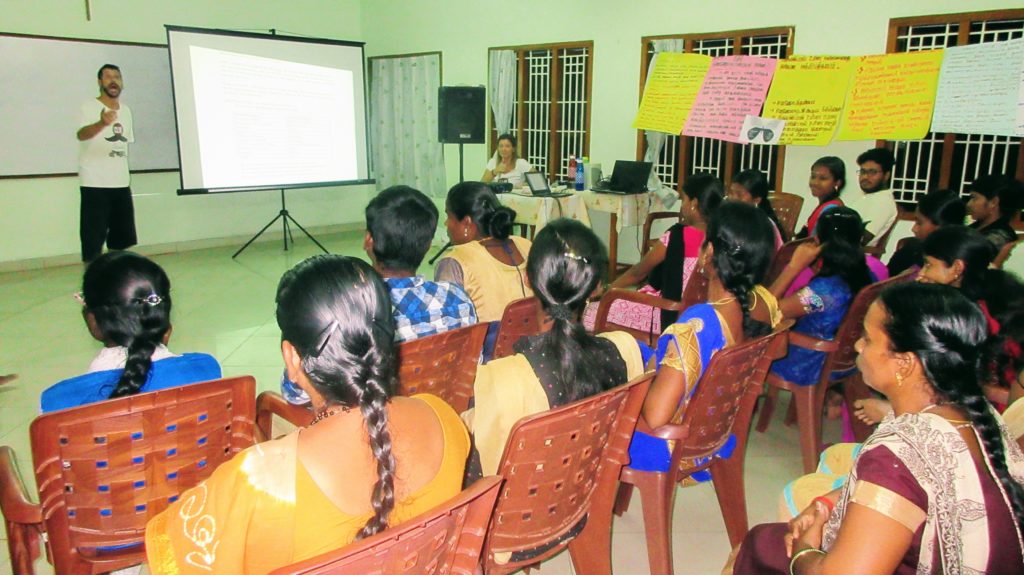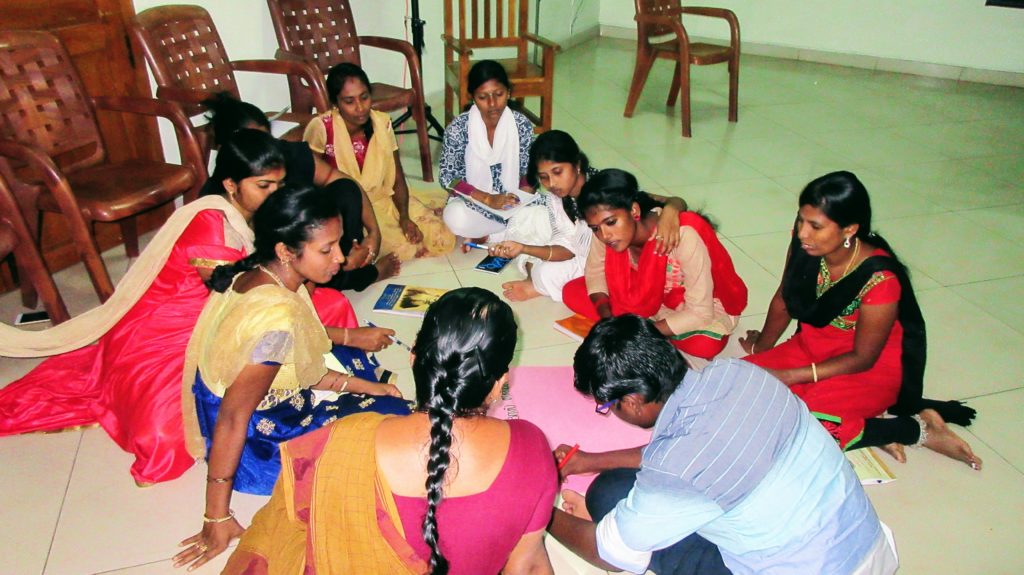 They were intense days, sometimes hard and tired, but also full of joy and love. They helped us to know them a little more, to know a little more about their history, and also to know ourselves, getting to share with them our interior, our heart … We are sure that we will see each other … We miss you already !!!