After the workshop for JRS, we were going to do a performance at the Palana Orphanage. It is an orphanage with 177 children between the ages of 5 and 18. Half comes from families that have no means to support them and the other half directly do not have family …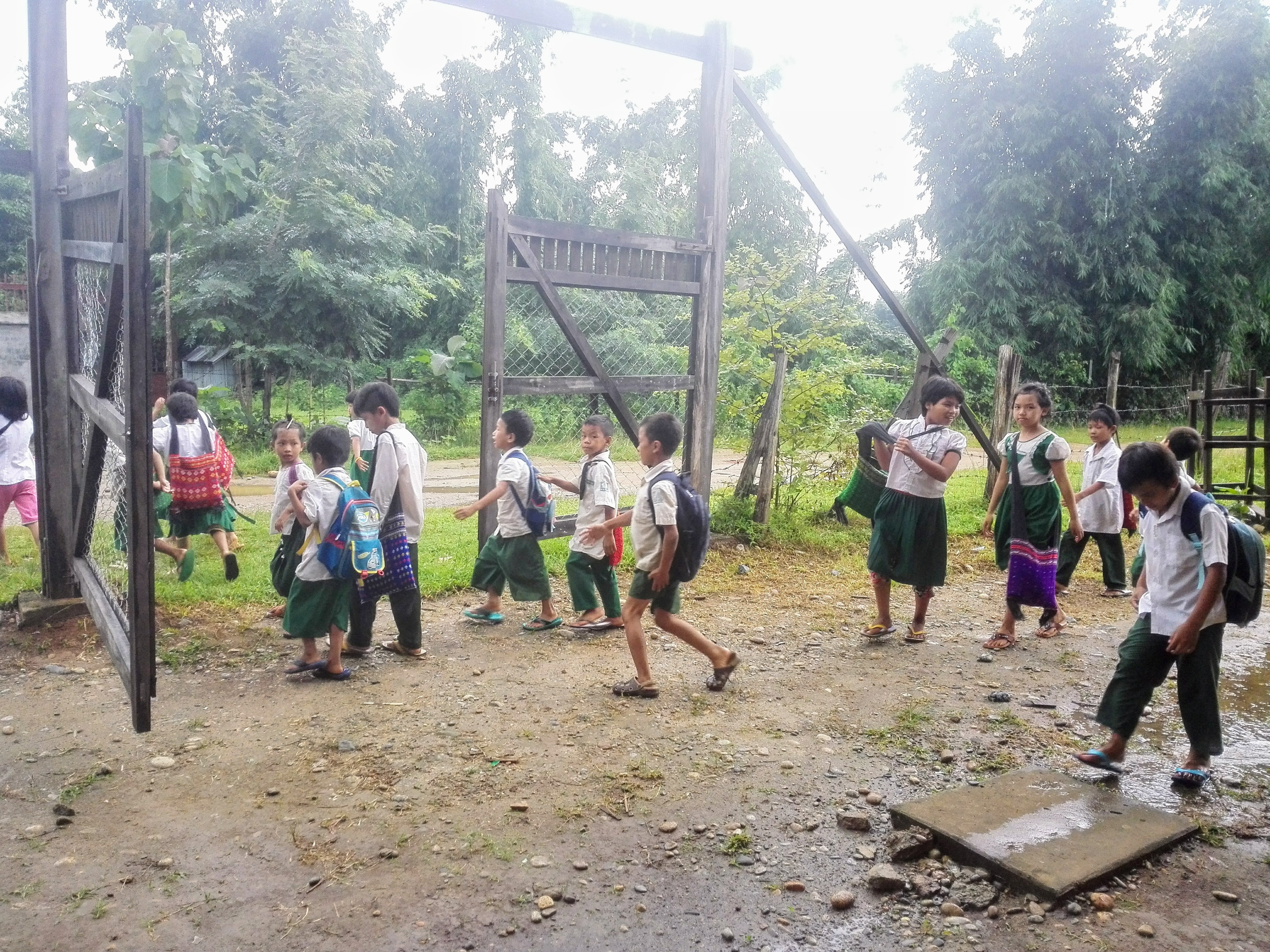 Just crossing the street we were already in the orphanage. First we find his football field, with goals made with three wooden sticks. After the building where we were going to act, a large room where all the children were already waiting for us … what a pressure! We had not even drunk water after the previous workshop !!!! And next to the bedrooms, a large wooden cabin, a large room full of wooden bunk beds, we felt like being in another century …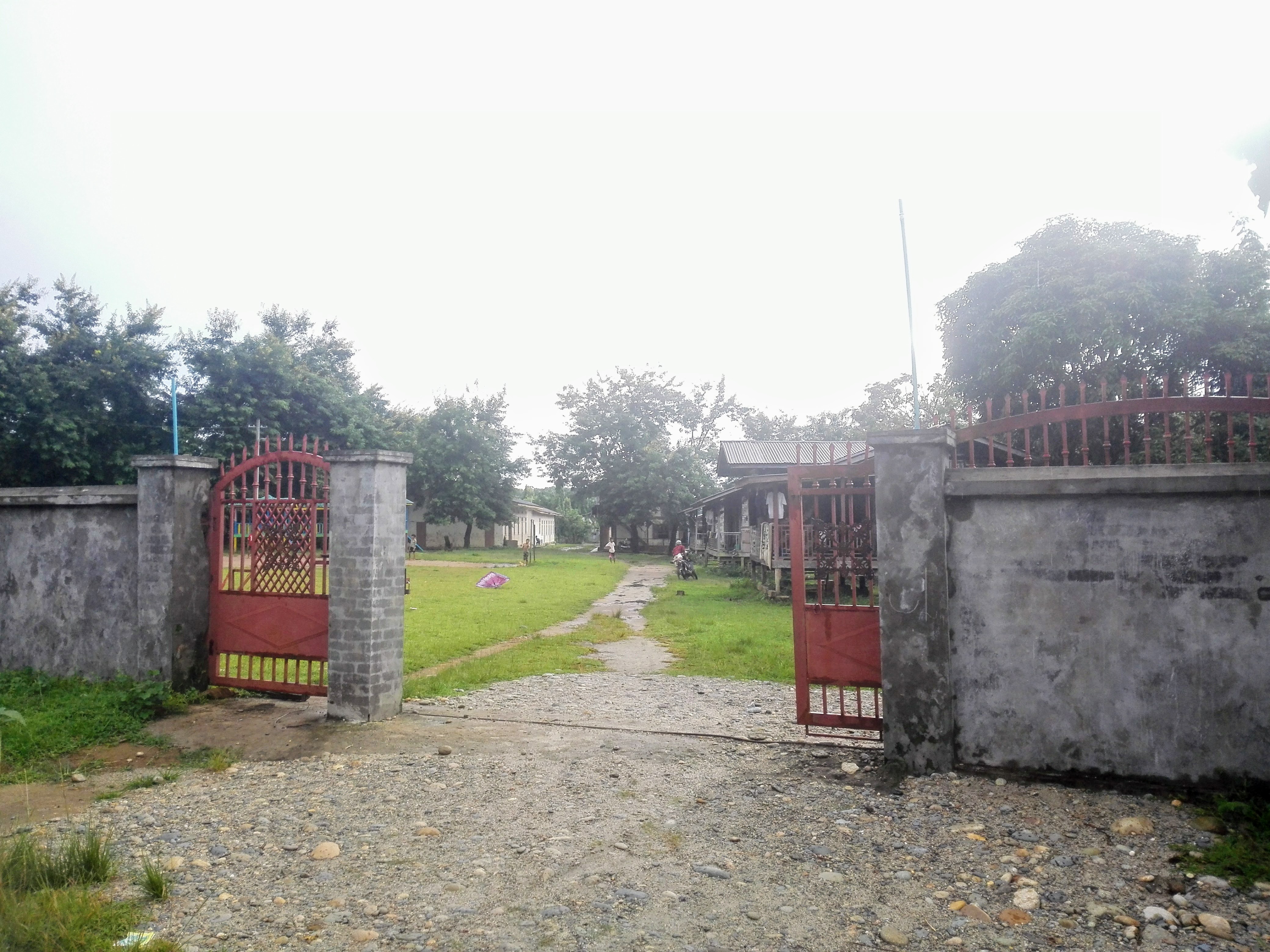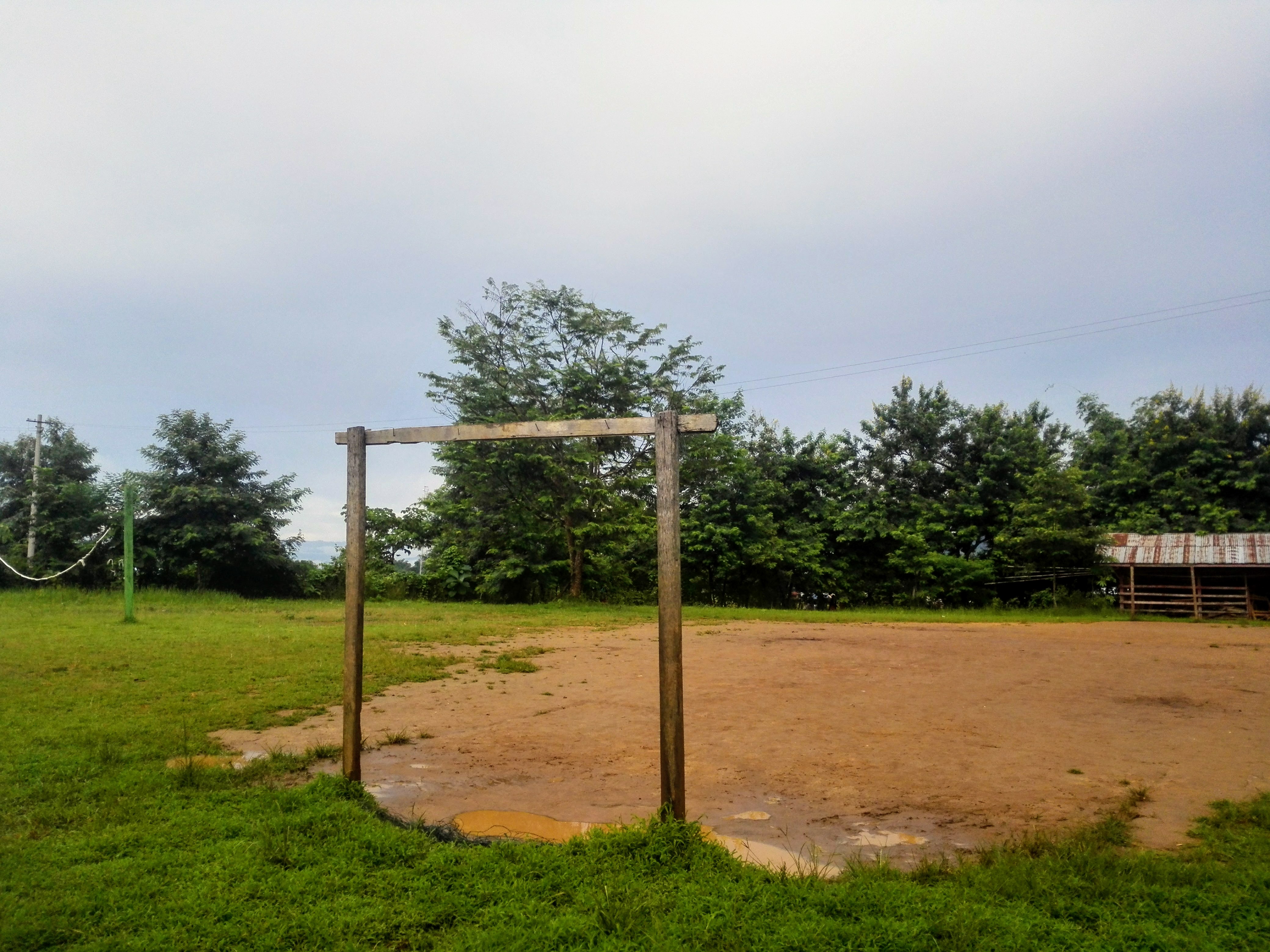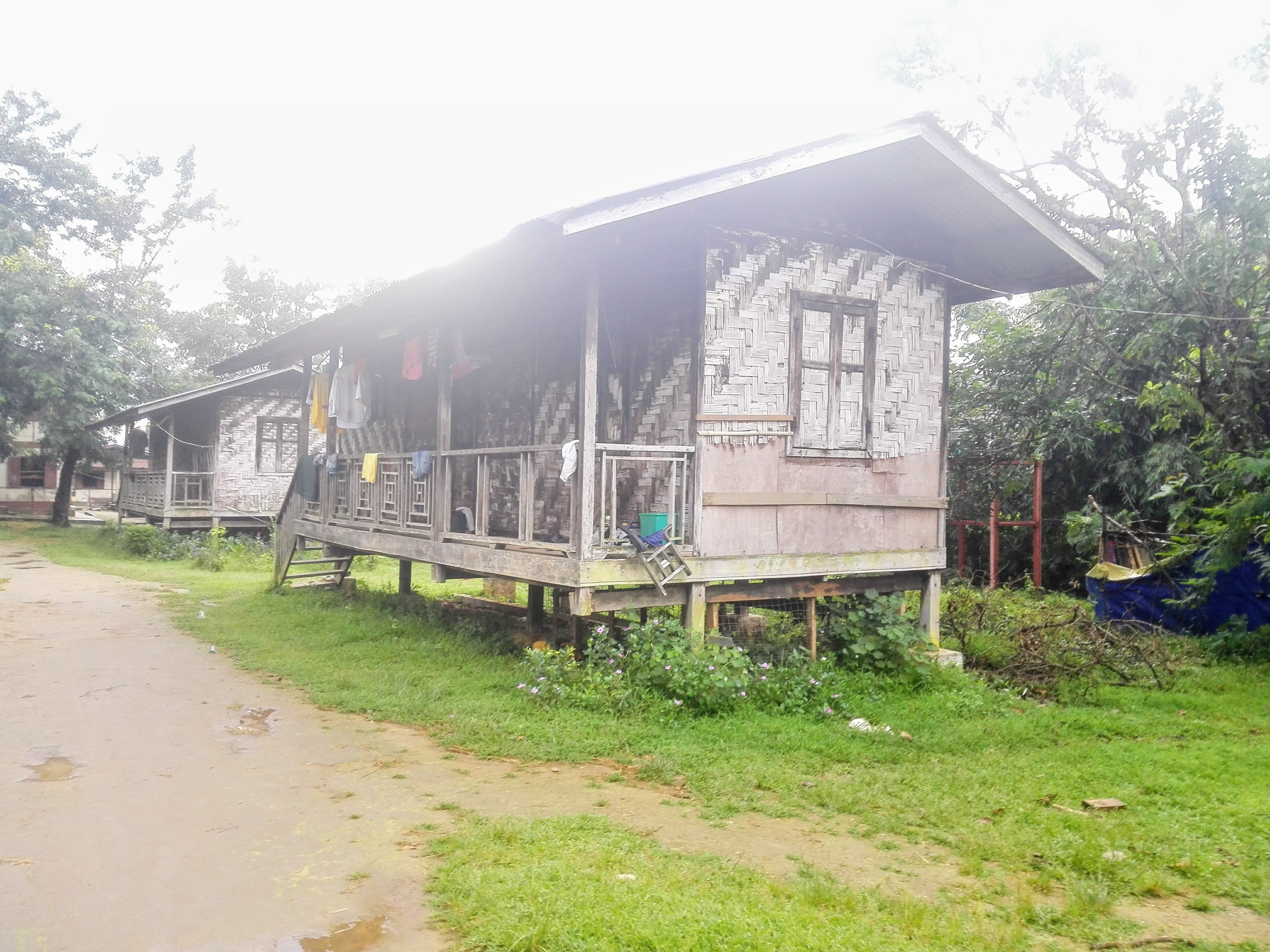 We could not lose a second, since everyone was waiting for us !!!! We went into the room to see the space … they were watching us, we had many looks on top … expectant … so we are going to do a little fool … hahaha … the reaction was immediate … they started laugh and approach timidly … They were very curious but also a certain respect … what was this? What does that guy do looking at us without doing anything with a scared face …? hahahaha … what a cute thing, with bigger size shirts, dirty faces after playing soccer, wild hair, those smiles showing all the teeth, faces of rogues … This was going to be very beautiful! !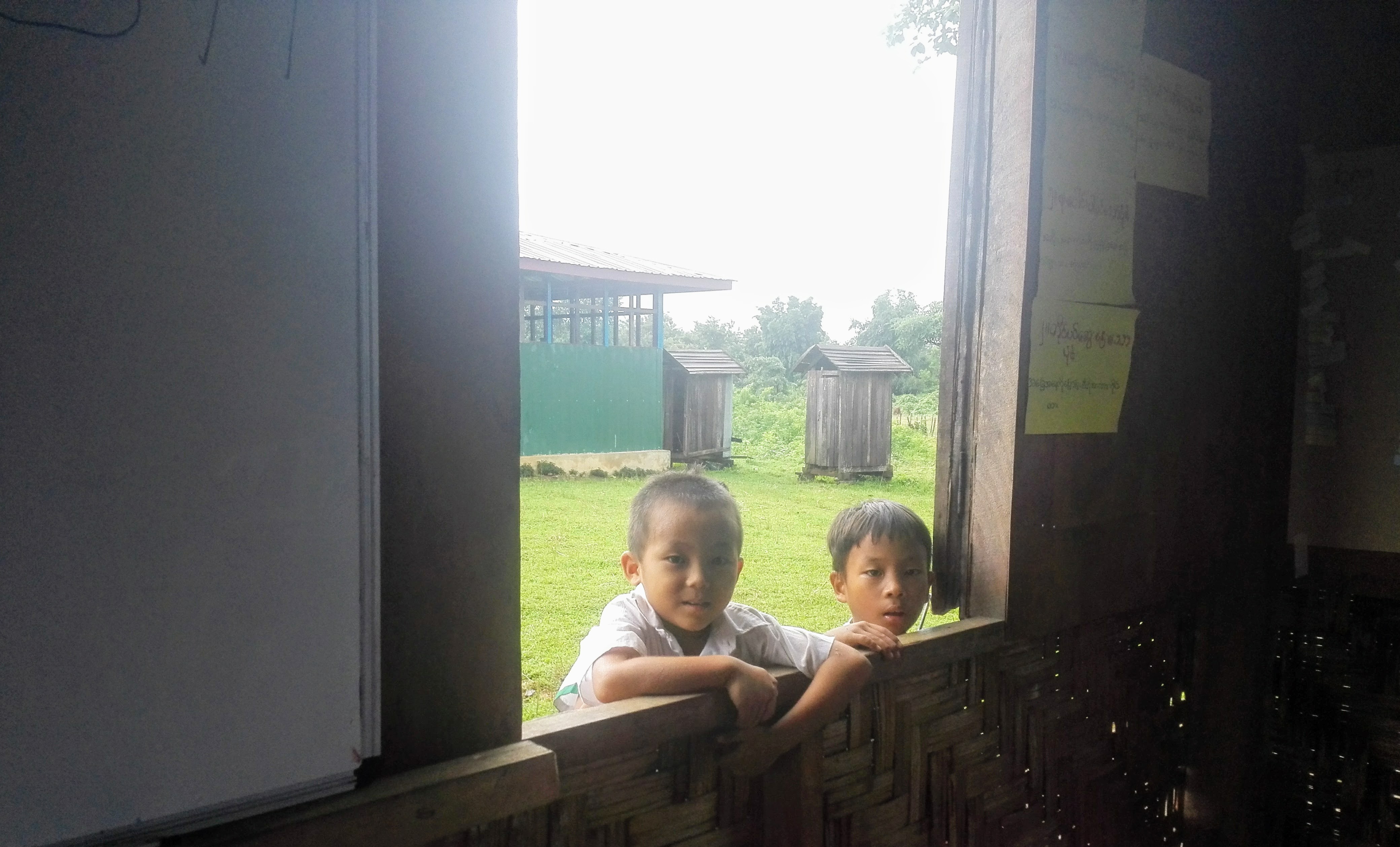 But first things first … Paul, the head of the center and our contact, would make us sound technician. We tried the loudspeaker, all right, I told him the brands of music change, all understood, and come! Let's move on!!! Ah! the camera, we placed it to be able to record this unrepeatable scene … 177 children with crazy desires to see what we were offering !!!! And once everything in its place … to change us !!!!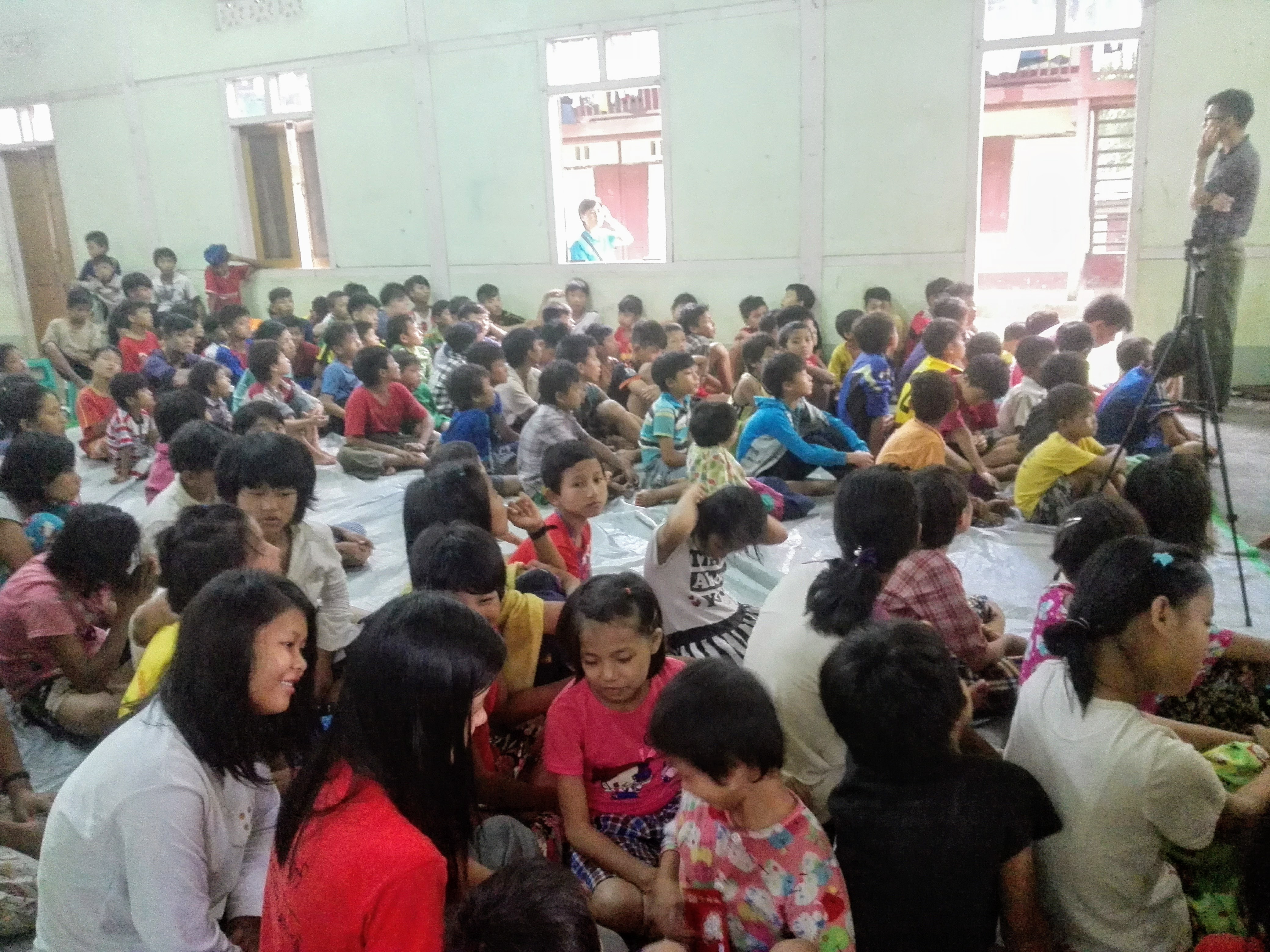 We changed very quickly in his bedroom, on a wooden bunk, putting on makeup, the little makeup we use, with a piece of mirror that we carry, and … ready! Kisses, many shits, slaps on the ass and scene.
Just enter, with a simulated tripping the first laughs began … the audience was very willing … The show was going very well !!!! I was loving them …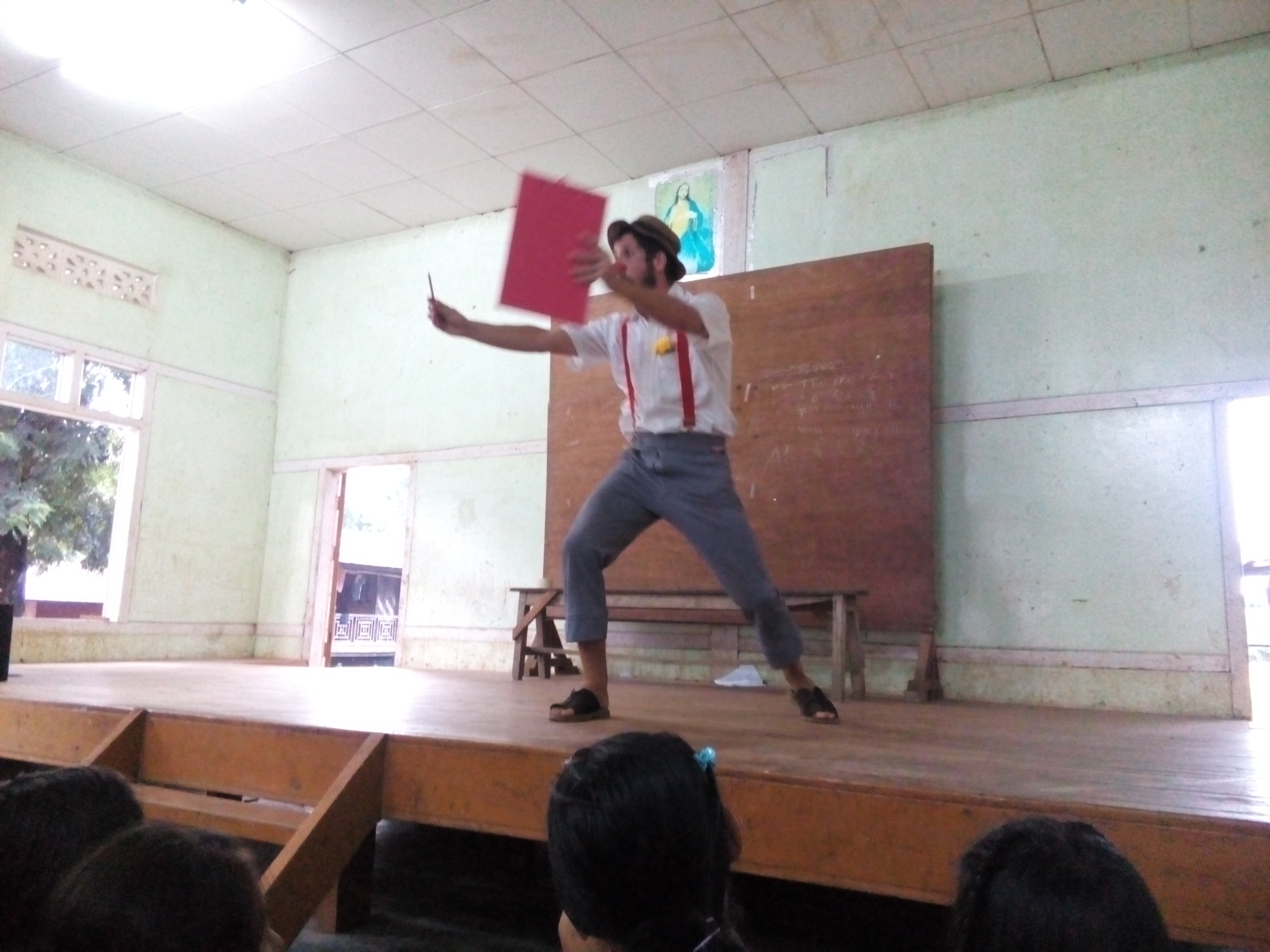 What they could not see was the majestic entrance of Mayra behind the room, as it entered without warning went unnoticed … but I did see it … hahahaha … it went flying !! … I had to suppress the laughter … and she, as a great professional it is, it continued as if nothing had happened …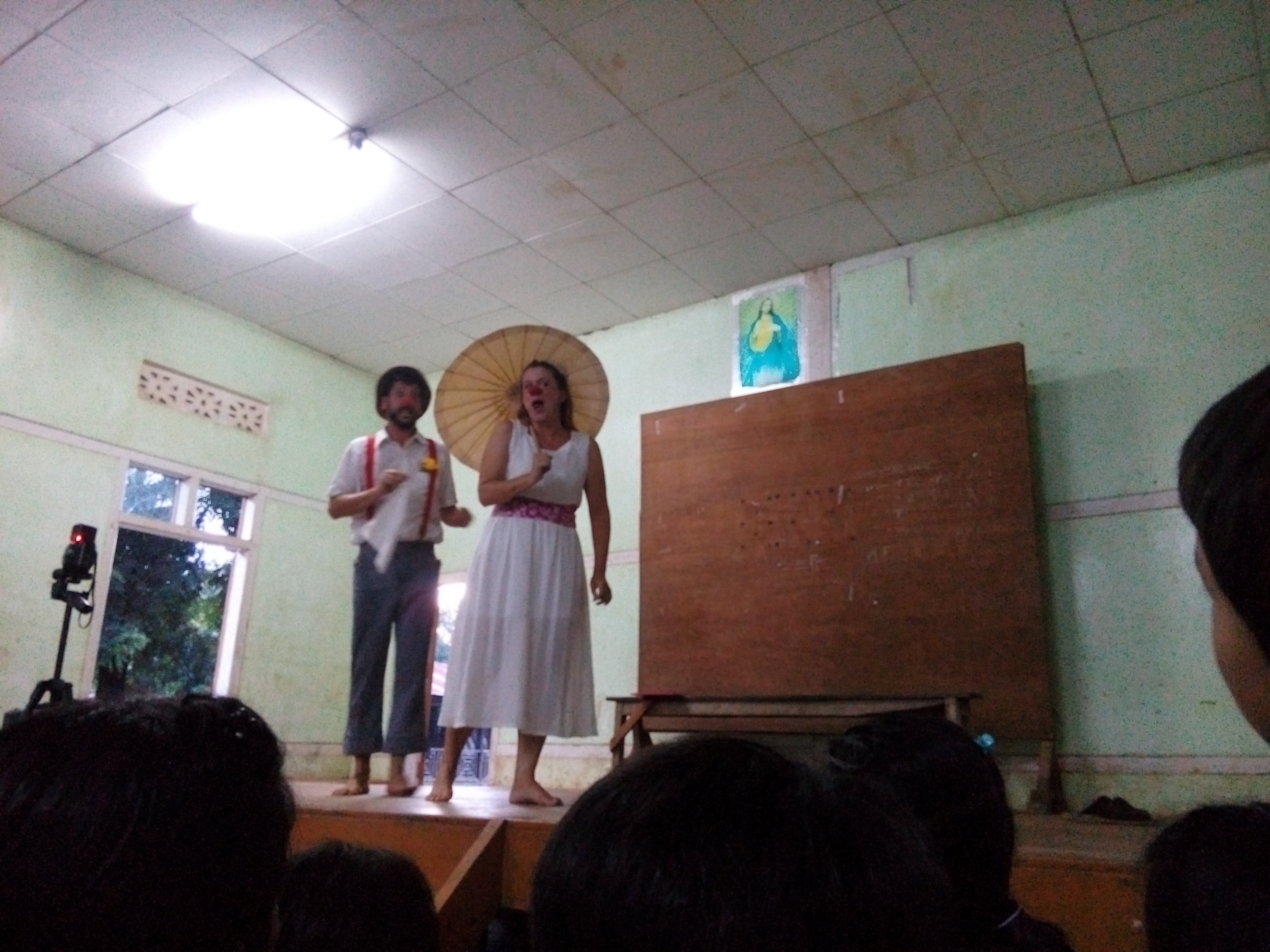 At one point we ask for a volunteer, it has to be a small child because we have to pick him up … because there was no way that one of the kids dared to leave … hahaha … Luckily a daring volunteer came out rescue, the problem is that it was much older than expected … but we did not change anything, and it was even more funny … than laughing holding the volunteer in his arms … first me, and then the next adult volunteer, Paul … hahaha … people recognized the mistake of the moment and even laughed more …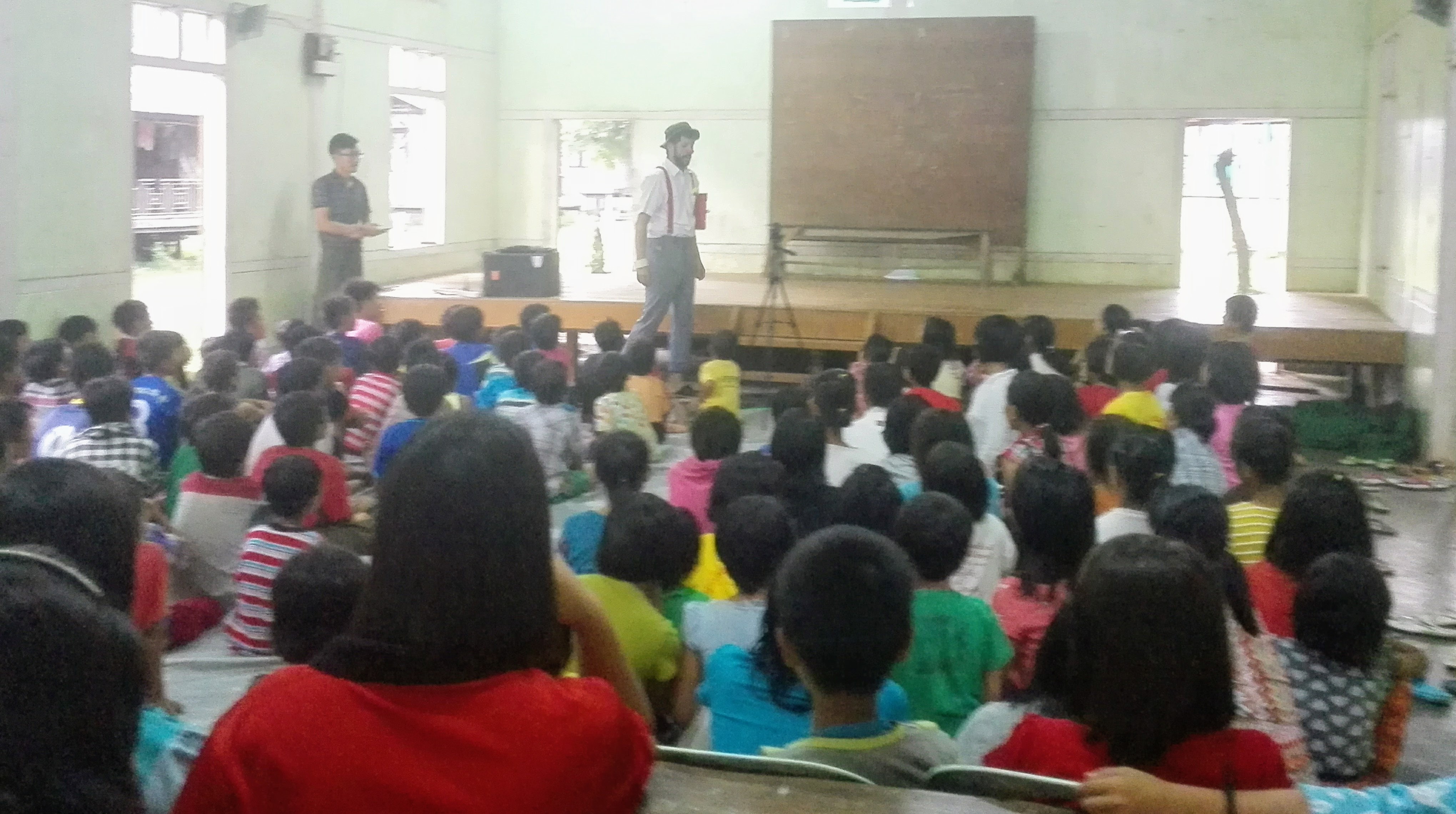 And finally, we ended up, with the same love scene as always, between applause, shouts and laughter … All the children surrounded us and we started hitting the five, they piled up, they surrounded us hanging by our arms … they were to eat them to all!!!! And finally, a final group photo … with the 177 children! LOL…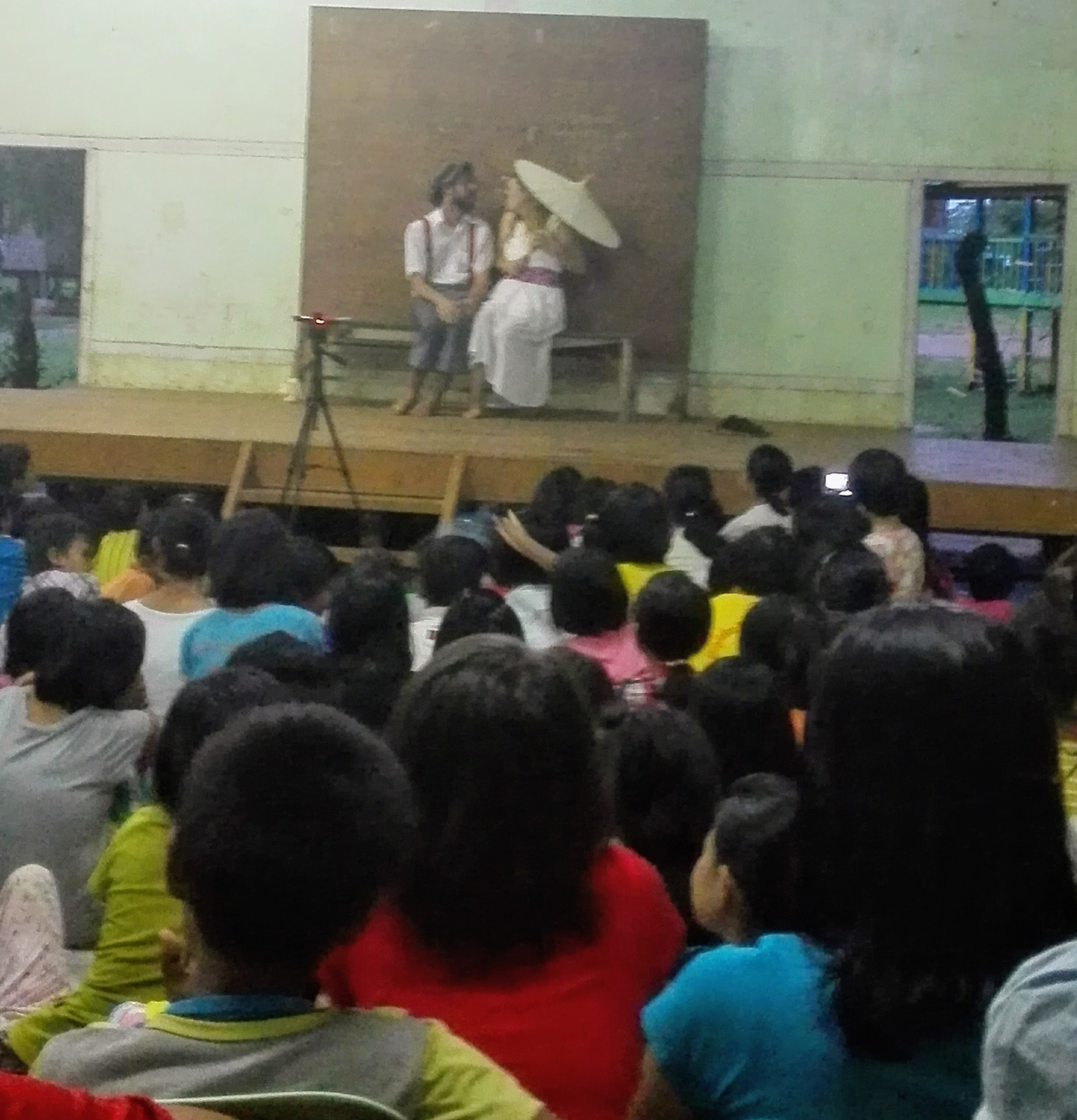 What a beautiful place to end a day so full of everything … From teenagers with a lot of desire to meet, to share with us, to listen to us, dozens of Tom Sawyers and Huckleberry Finns with the wild hairs and the slingshot in their pockets, enjoying and giving us their laughs … Aaaaish … food for the heart …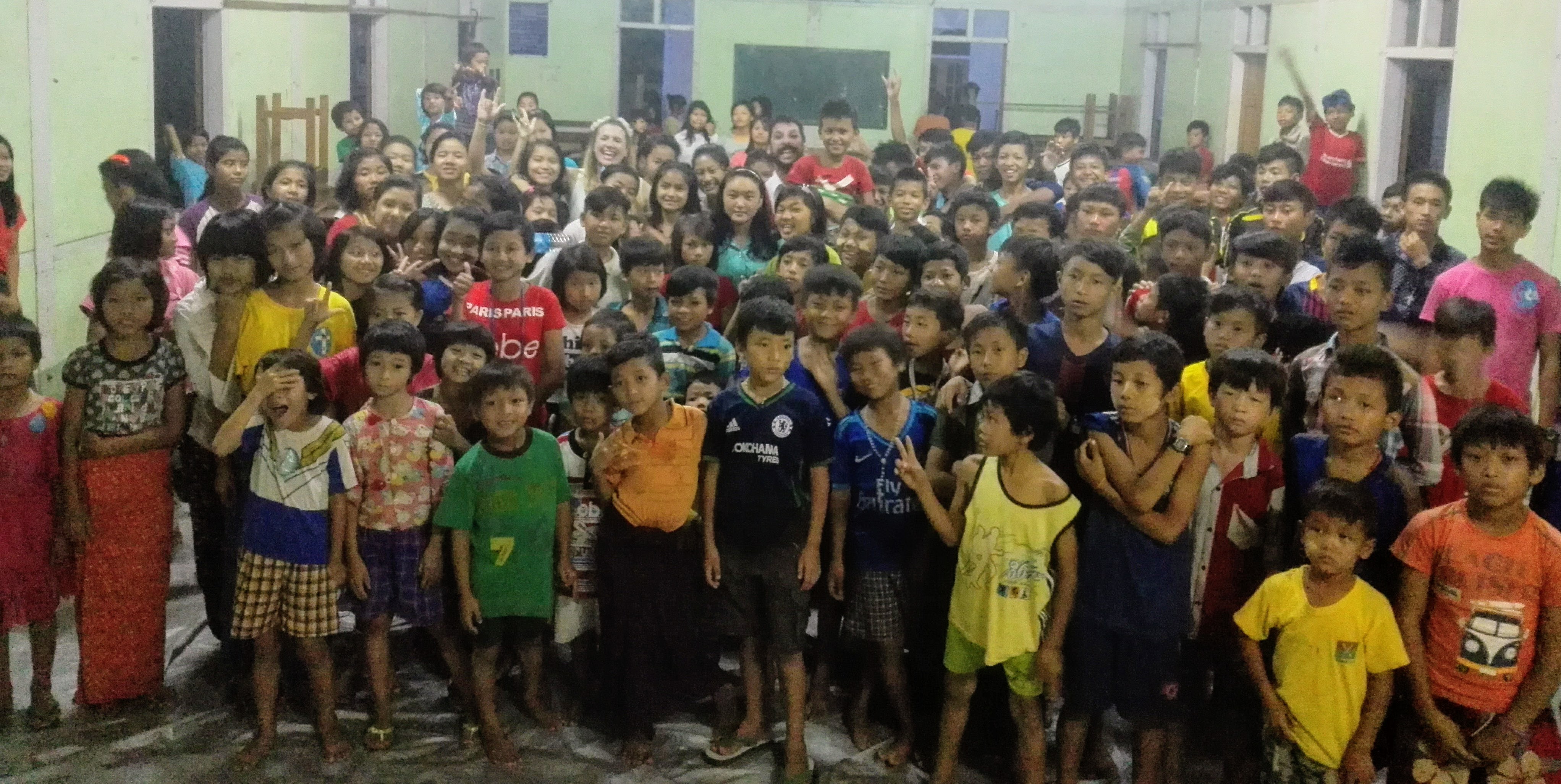 We went out to change, we were surrounded by dozens of children, watching, commenting among themselves, while, we continued making the clown for their fun … These children were totally open to what we could offer them … and we gave it our all, our love, our laughter and our tears … the truth is that they deserve that and much more … We do not want to leave! See you soon … sniff …