During our stay at the Chandeswori residence we also took the opportunity to do a performance at the school with the same name. Chandeswori school is an inclusive school, that is, it is prepared to have people with special needs in its classrooms, in this case the tenants of the residence.
The facilities and resources of this public school are limited, and this is also reflected in the applied teaching. There we met Steve, an English engineer who was volunteering at the school for four months, teaching English and some science. He explained that he had bought from his pocket some basic materials to do some simple science practices, very nice, a typical Englishman in the middle of the mountains of Nepal living with the local people, and part of our visit, the only western of the place .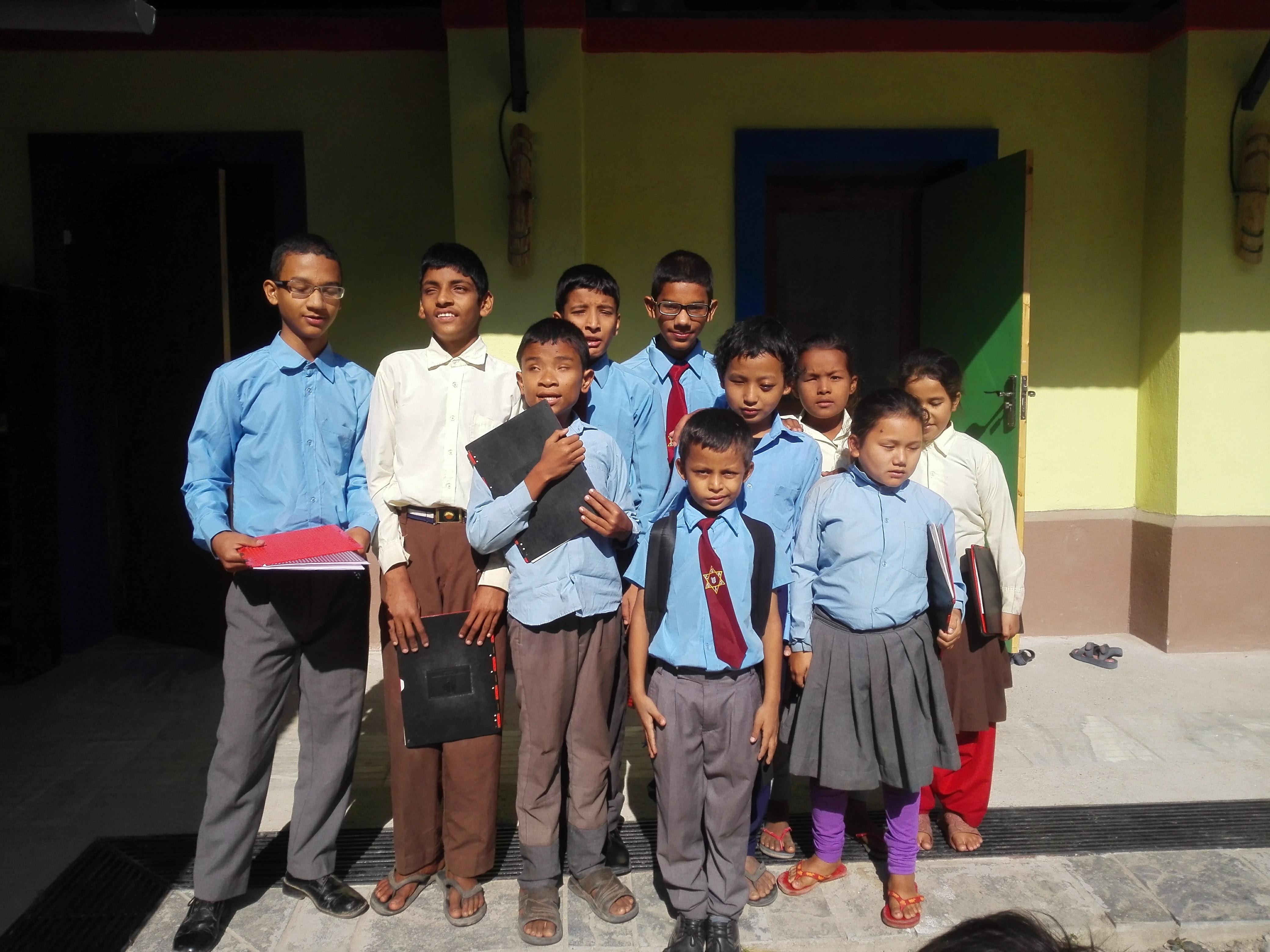 The day we accompanied the boys and girls to school we could see the classes to which they were assigned. They are distributed in different classrooms according to their level, not because of their age. The Nepali public school has many shortcomings for all students, and these deficiencies are accentuated much more when it comes to students with special attention.
As expected, inside the school our children support each other at all times, they are a love, it was very tender to see them move in groups through the patio, hand in hand, watching not to stumble over holes and holes.
The day at school begins with the assembly, the meeting of all the students in the courtyard of the school to pray and sing the Nepalese national anthem … they are all funny in uniform, in some cases shreds, concentrating and taking out their chests.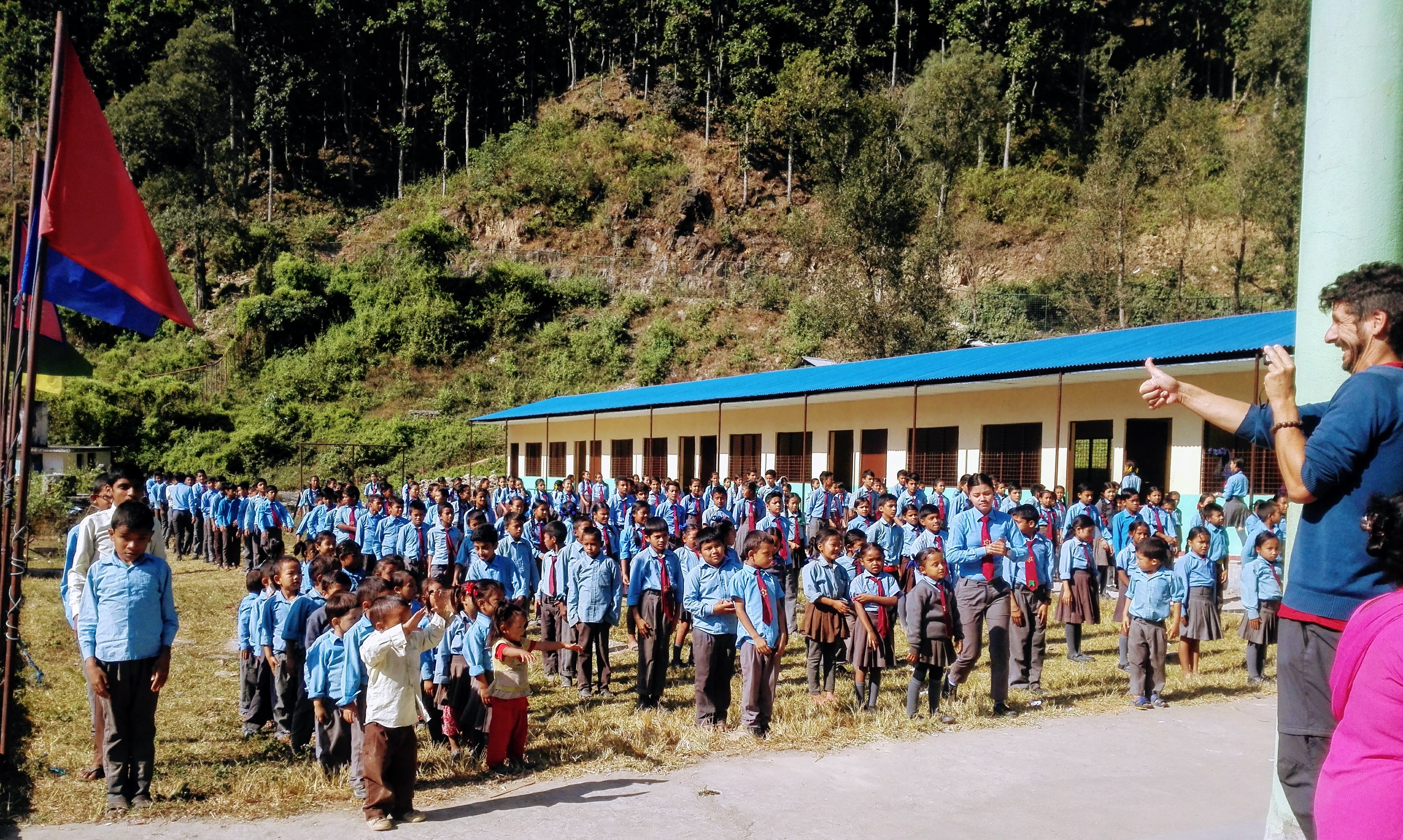 On this visit we took the opportunity to talk to the school principal, a nice and friendly man.
After a walk through the town, it was time to prepare the show. When arriving at the school the only one who was teaching in a classroom was Steve, the rest of the teachers were in the staff room chatting or reading the newspaper. We talk to them to propose to start in 20 min.
We went to change in a temporary cabin made after the earthquake as a temporary classroom. The walls were made of sheet metal, detached by the coming and going of children, with metal edges like open tin lids …
While the staff, and especially Steve, put the students in the area assigned to the public, we changed, yes, chasing away the pack of children who tried to spy on us and reveal our secrets ahead of time … hehehe … naughty little …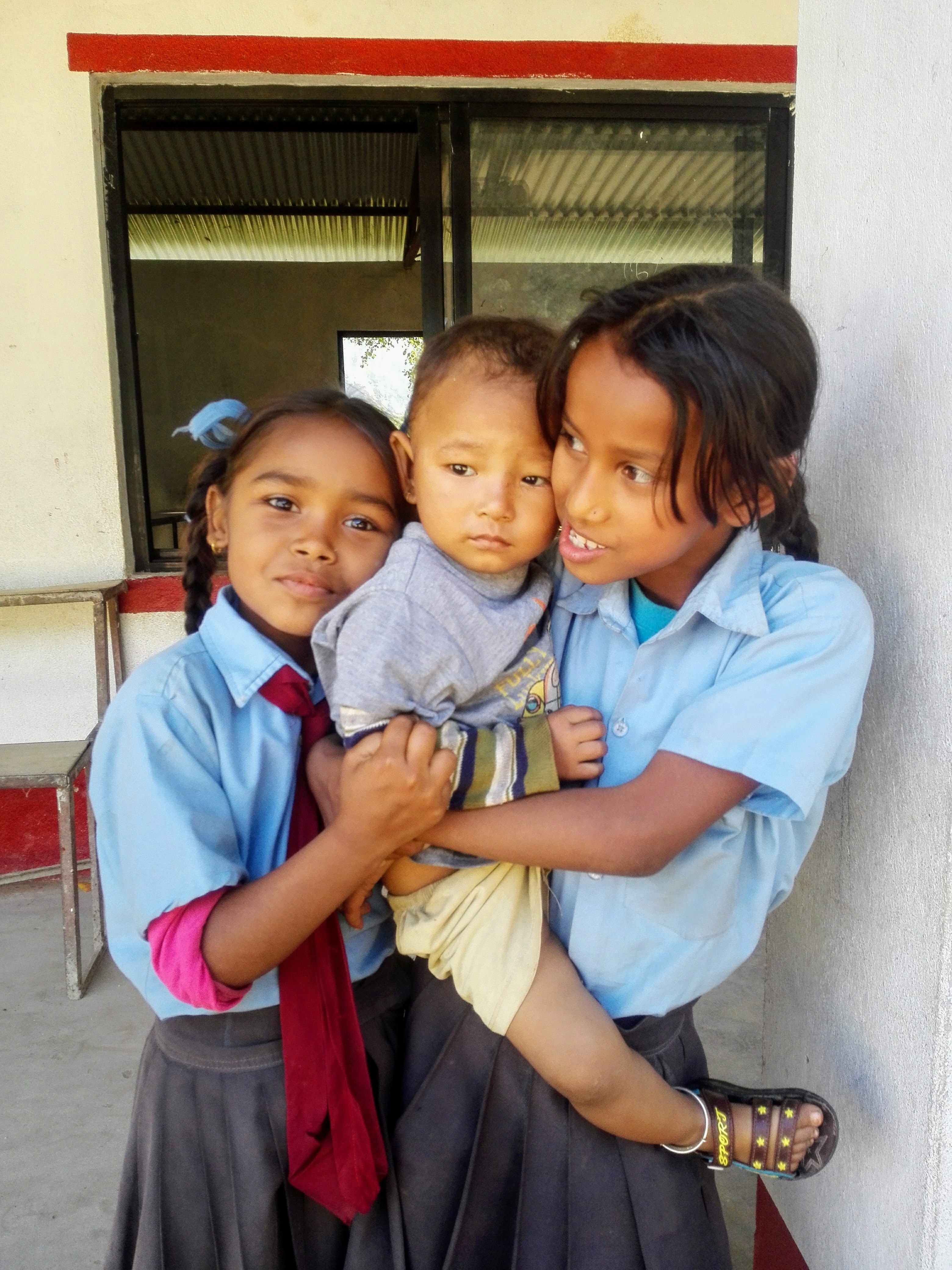 And after our signal, Steve started the music, to give way to the world of clowns, those tender beings who only want to share real emotions. And so it was, in front of about 200 students we showed our love, our passion for sharing, for feeling the affection of the boys and girls who enjoyed that moment with us.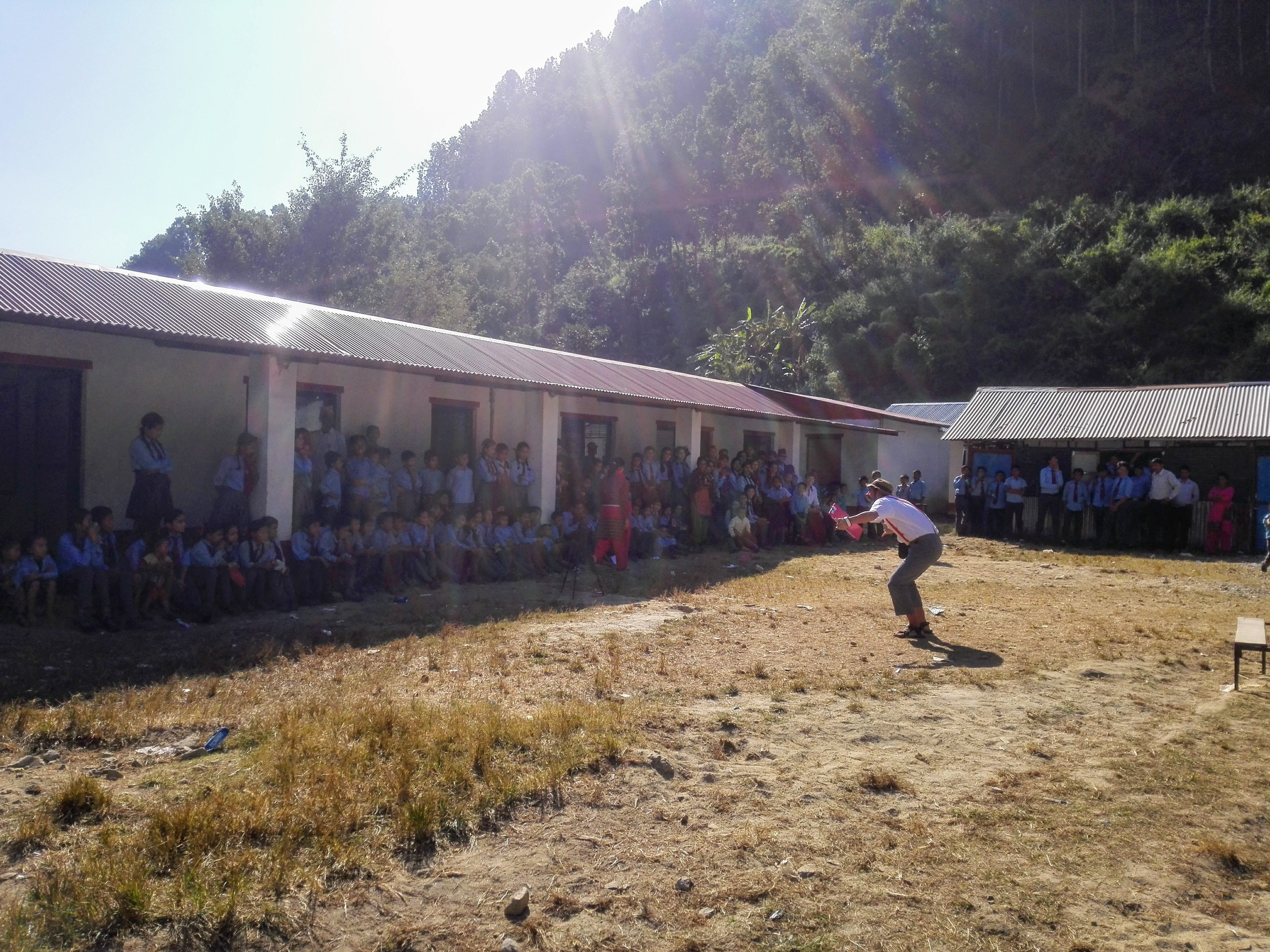 It was magical, from the first moment everything worked great, chasing clueless students, sharing the search for my muse, receiving as volunteers the most daring and enjoying the funny gestures of shyness of the most reluctant to show …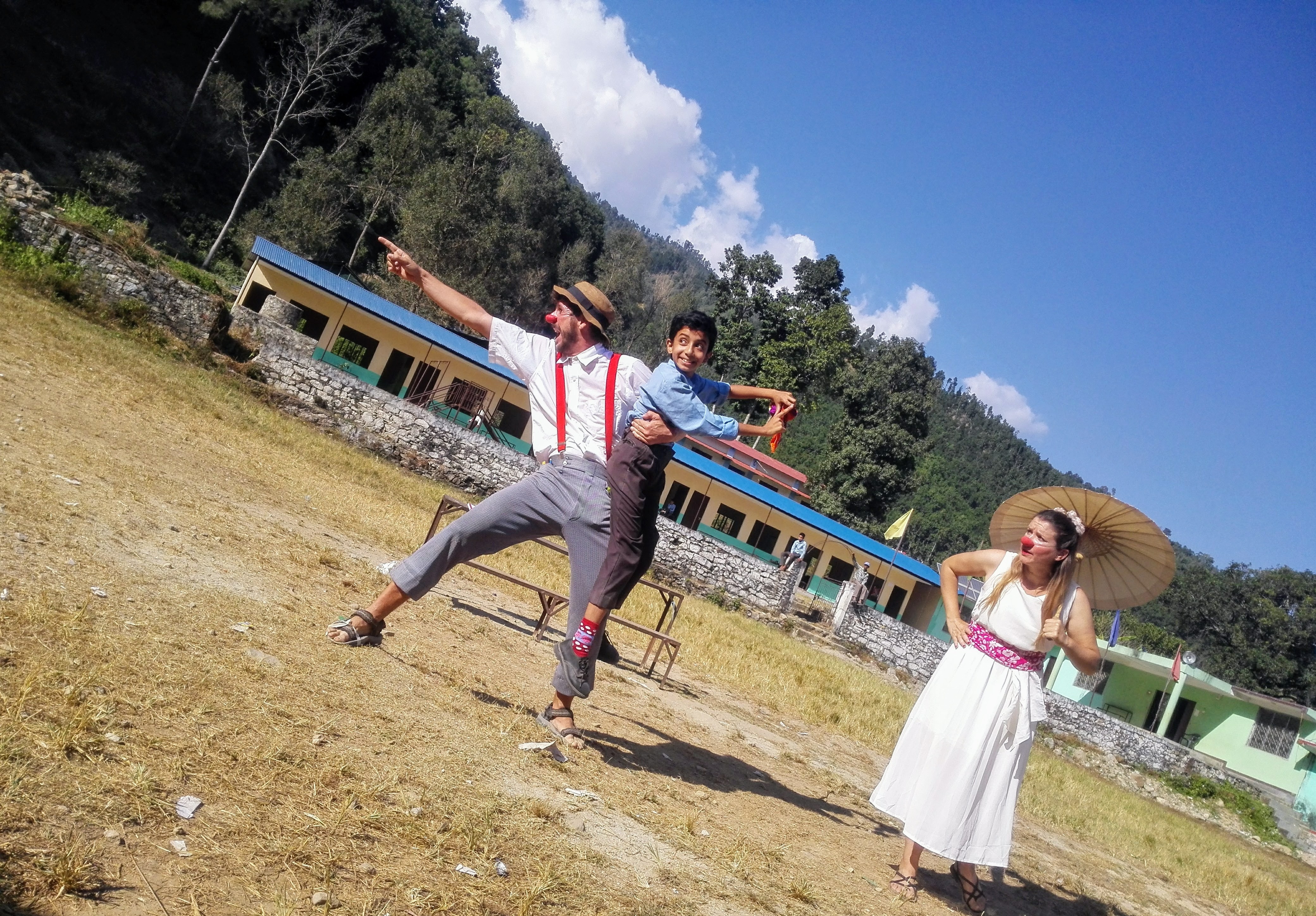 Much of it was thanks to two groups of girls who were at each end of the audience and who gave themselves to play with us throughout the number …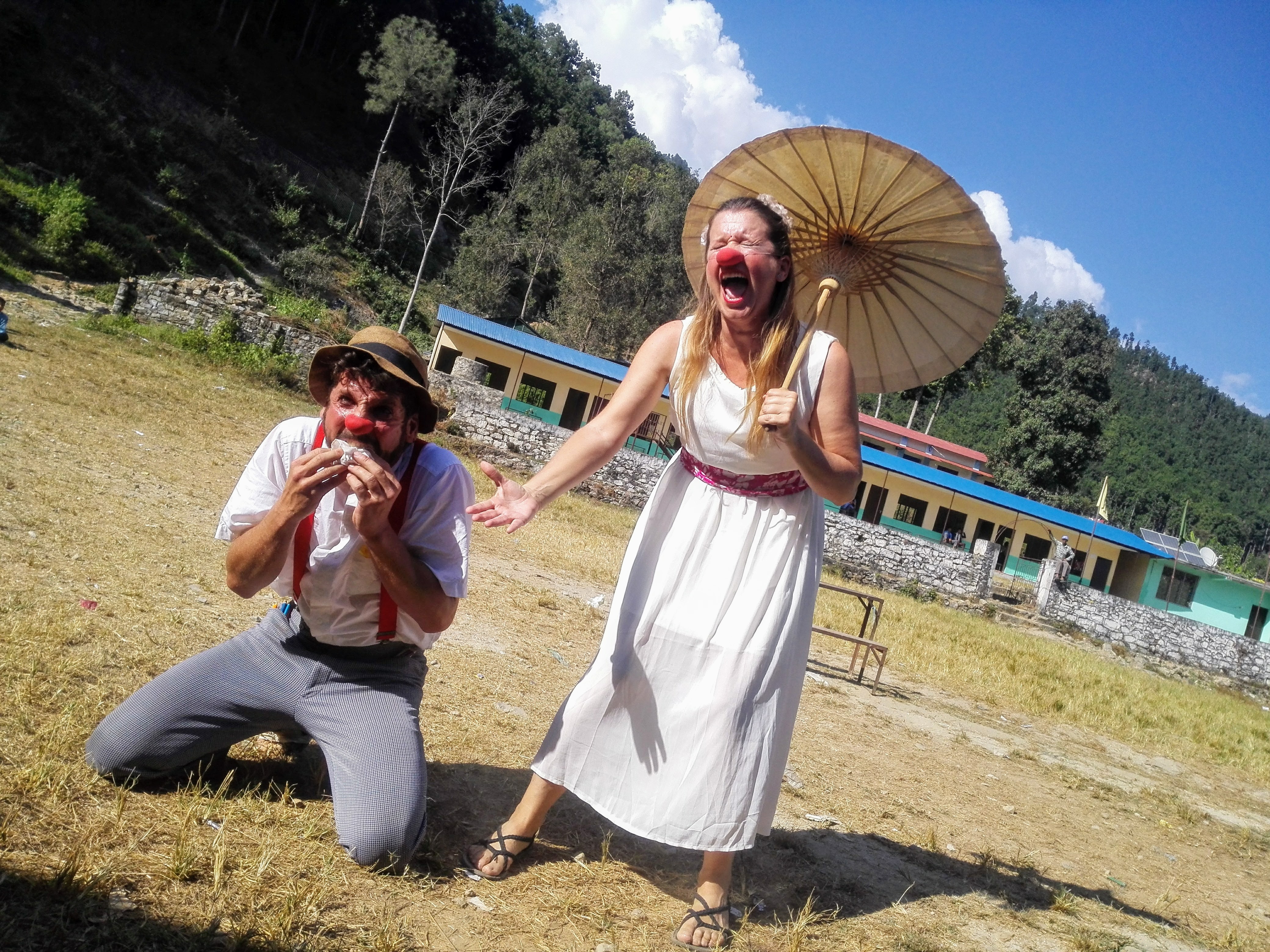 Each game became a three-dimensional response, in a communication with the whole public, infecting everyone with the need to participate in the moment, to enjoy it together …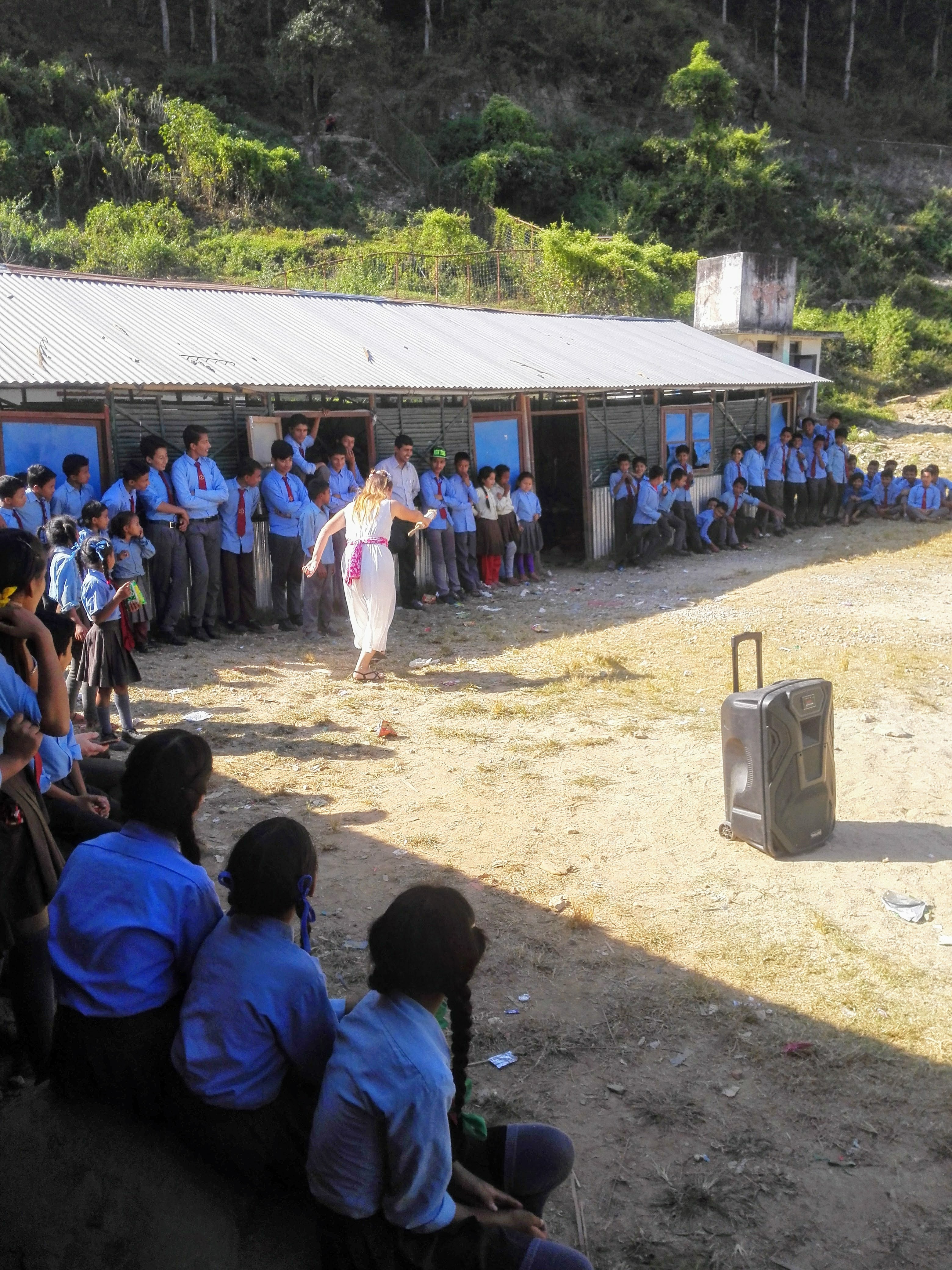 Aaaaish … what a sweet job we've been looking for, what a great world, where even at thousands of kilometers from home communication is fluid, without words, with gesture and emotion … A gift, a treasure, that appears there where least expect to find it …
This is life, unpredictable, unexpected and full of love … We leave full, with hearts to burst, fed, smiling and happy, there is no doubt that on this day we receive more than we gave …