From India we went to Sri Lanka, there we were awaiting the order of Jesuits to provide training in their vocational centers. The first stop was in the tea fields of the central mountains of Sri Lanka.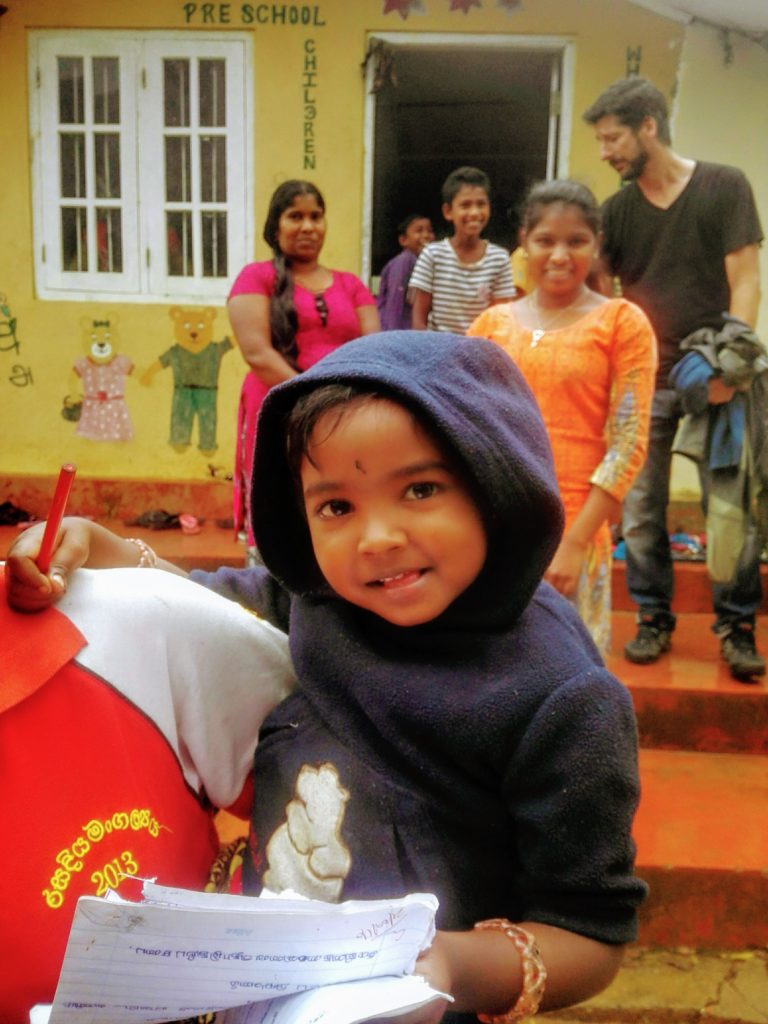 There we have the order of the Jesuits doing an exceptional job of training workers in the tea fields. In the nineteenth century the English moved thousands of people to work in the tea fields. The majority of the population came from the state of Tamil Nadú.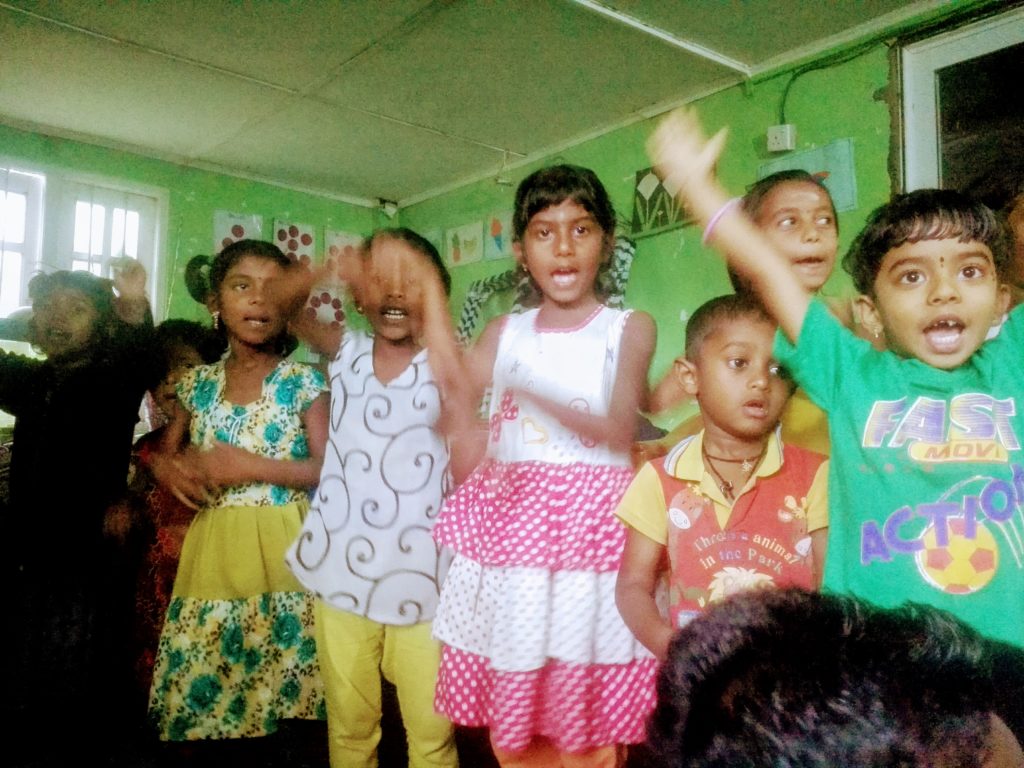 After the civil war in Sri Lanka, Tamil Nadu Indians who arrived in the 19th century did not obtain full citizenship, possess documentation but do not have full rights as citizens of Sri Lanka.
The situation of these people is quite worrying, since their conditions have not improved much. They live in the properties of the tea fields, without a proper place and always conditioned to have to work in the fields under very harsh conditions.
We had the opportunity to visit a village in a tea field, we saw the conditions, they invited us to one of the houses to have a cup of tea that they cultivated and harvested there. They were very happy to be able to offer what they had, to spend some time together, enjoying their hospitality.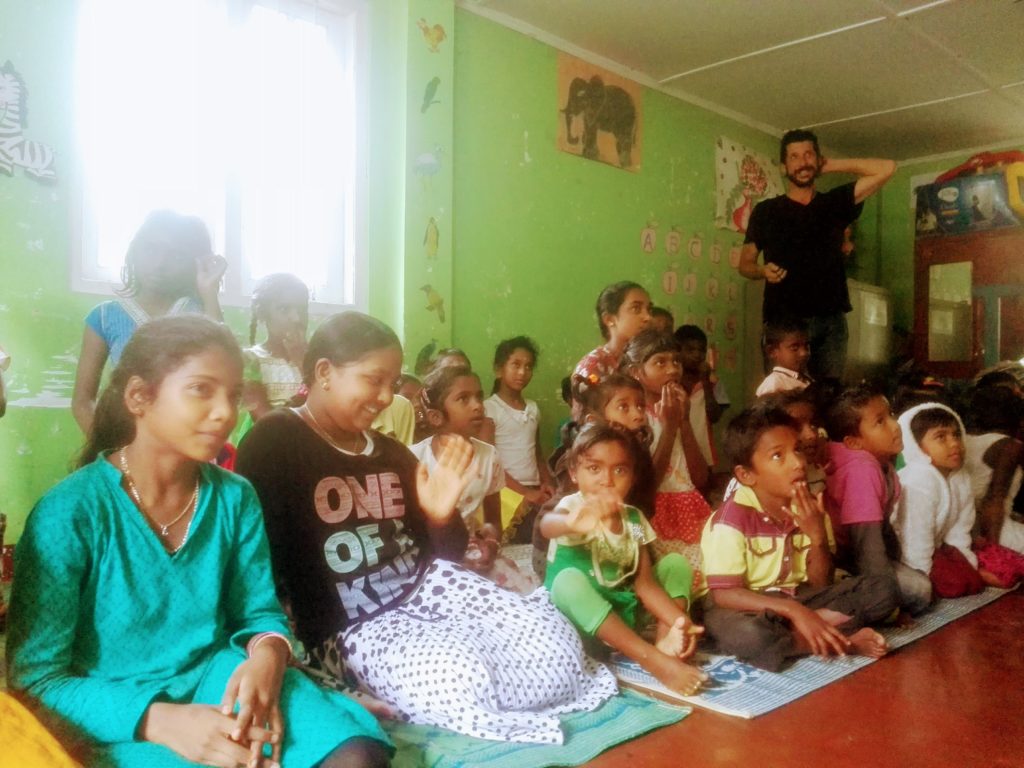 We also visited the village school, full of smiling children, waiting for us to play! We did a theater workshop for them, and they were delivered from the first minute !!! we play together, we laugh, we enjoy and we share …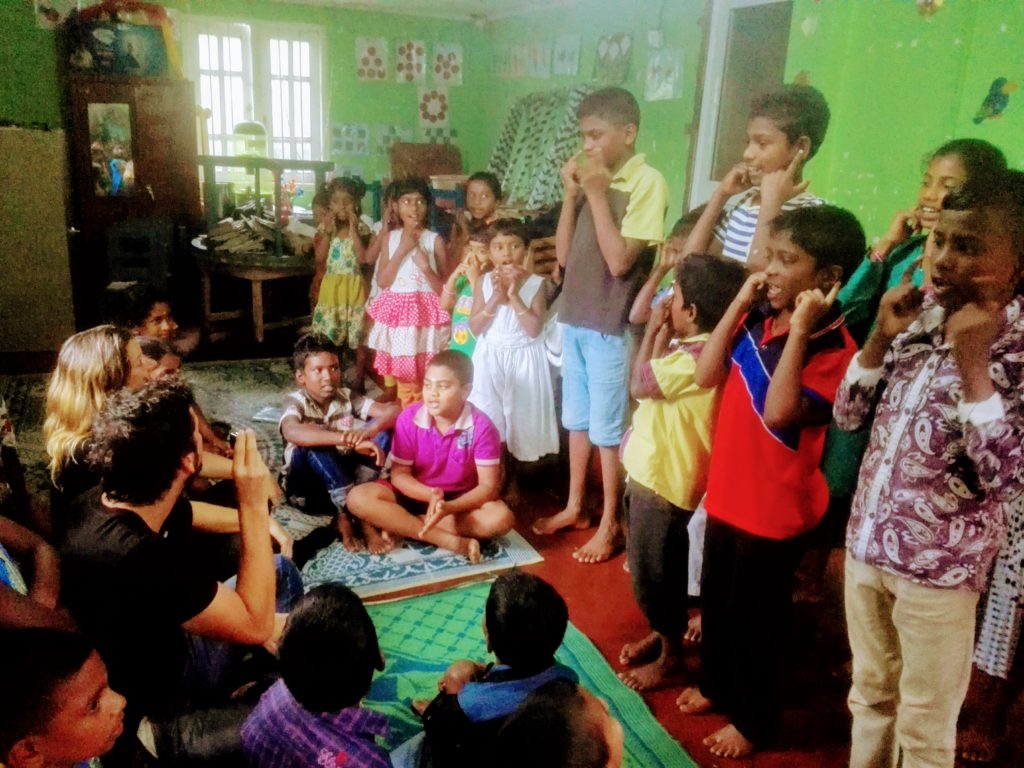 For us it is full satisfaction, sharing and that the children enjoy without contention, freely, discovering, learning, delivered … Pure innocence!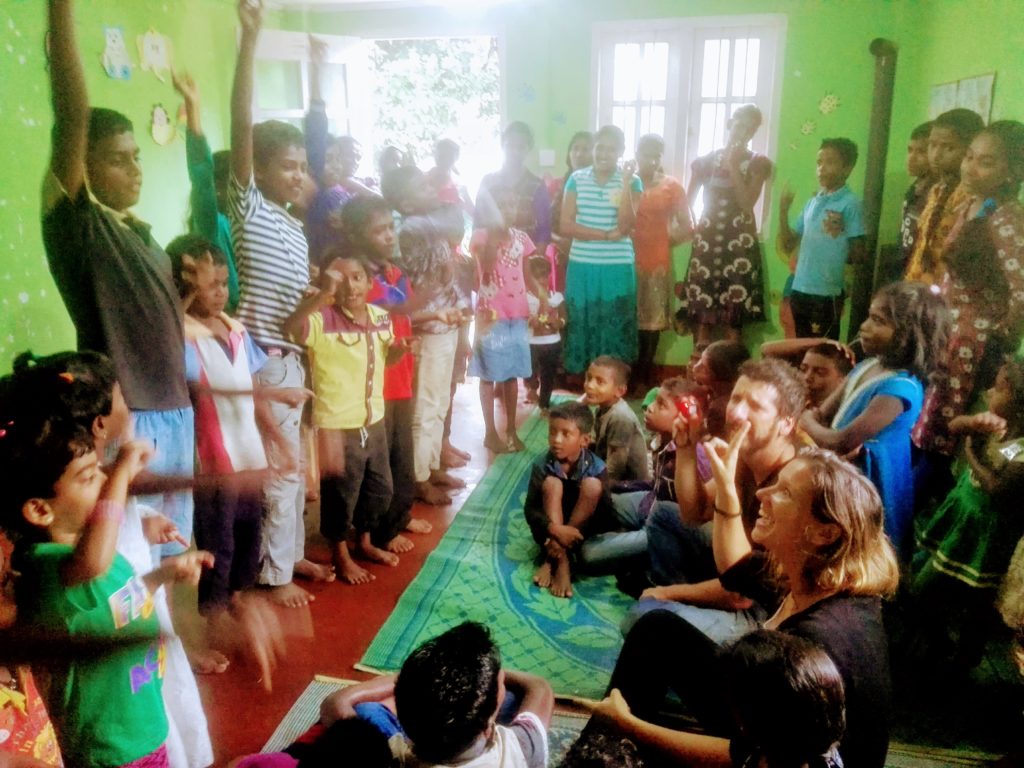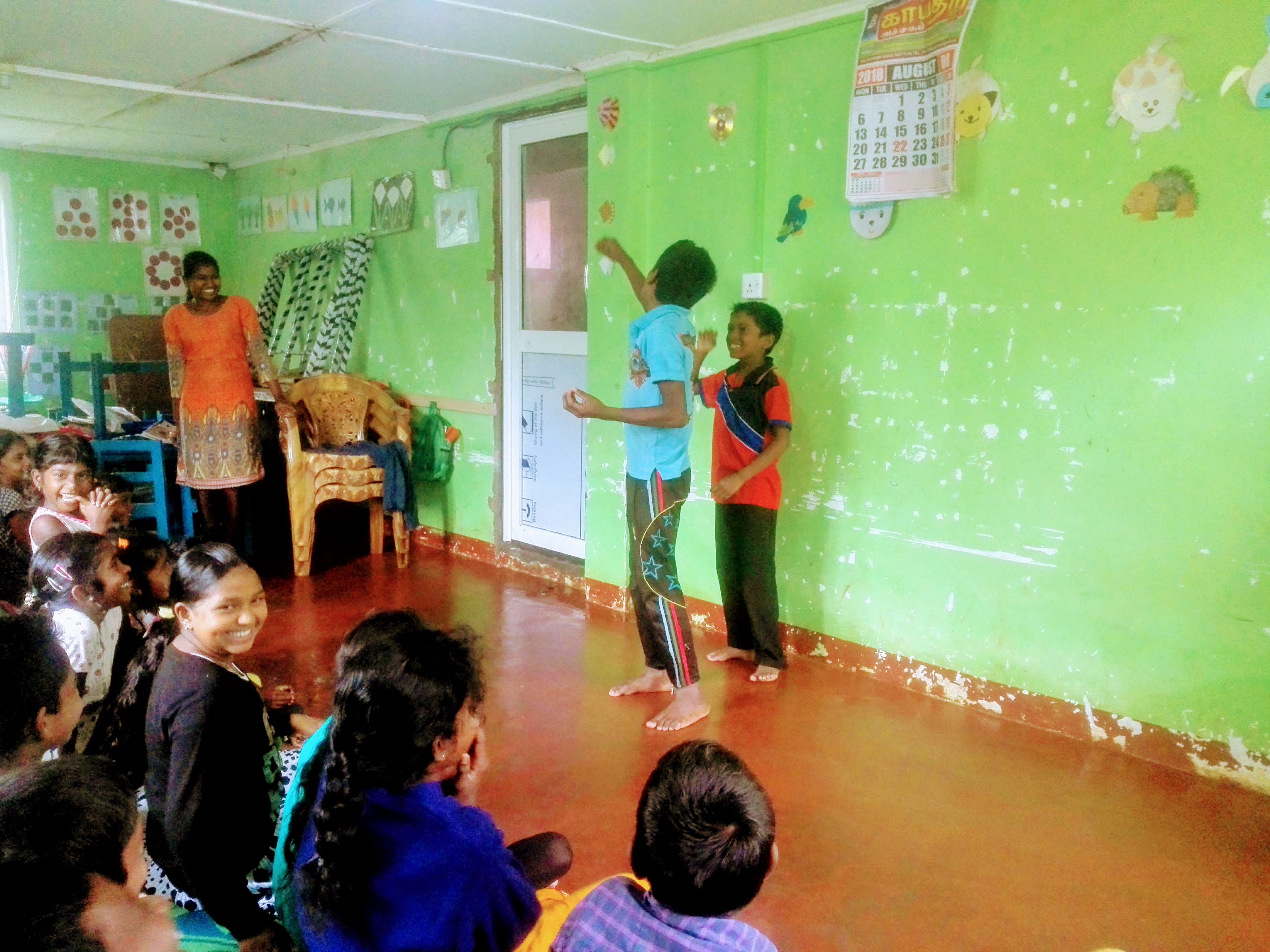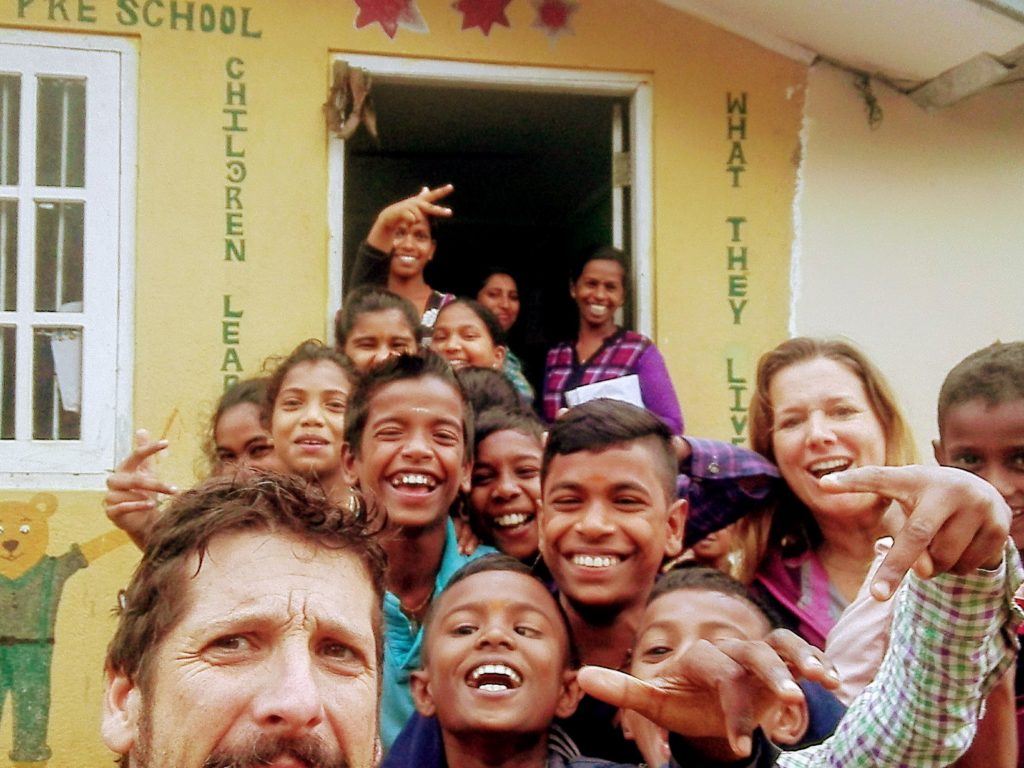 Back in Hatton, we started the workshops in the vocational center. Our contact was Father Prem. The students were varied, from teachers of English, sewing and computer science, to the students of the center.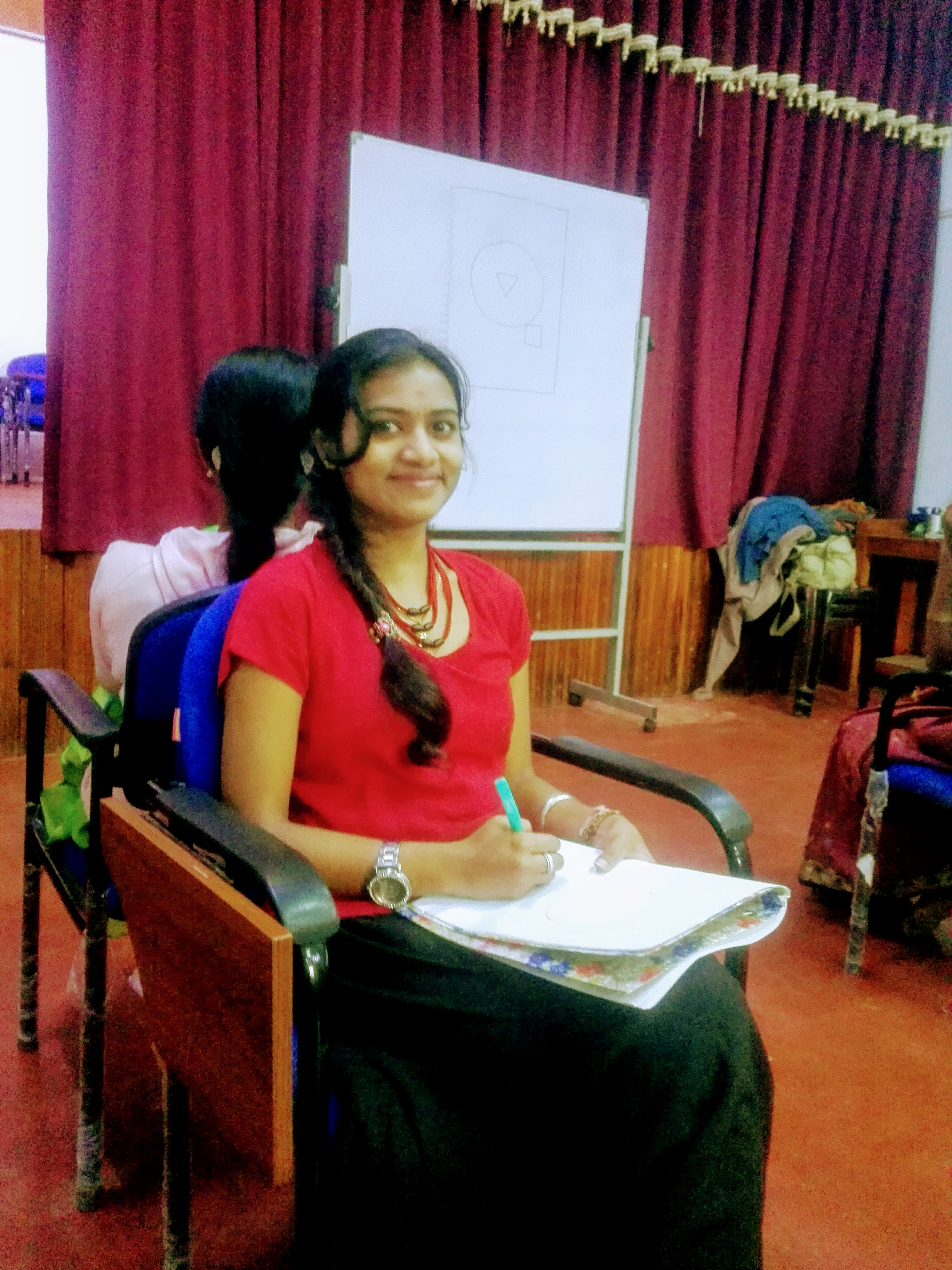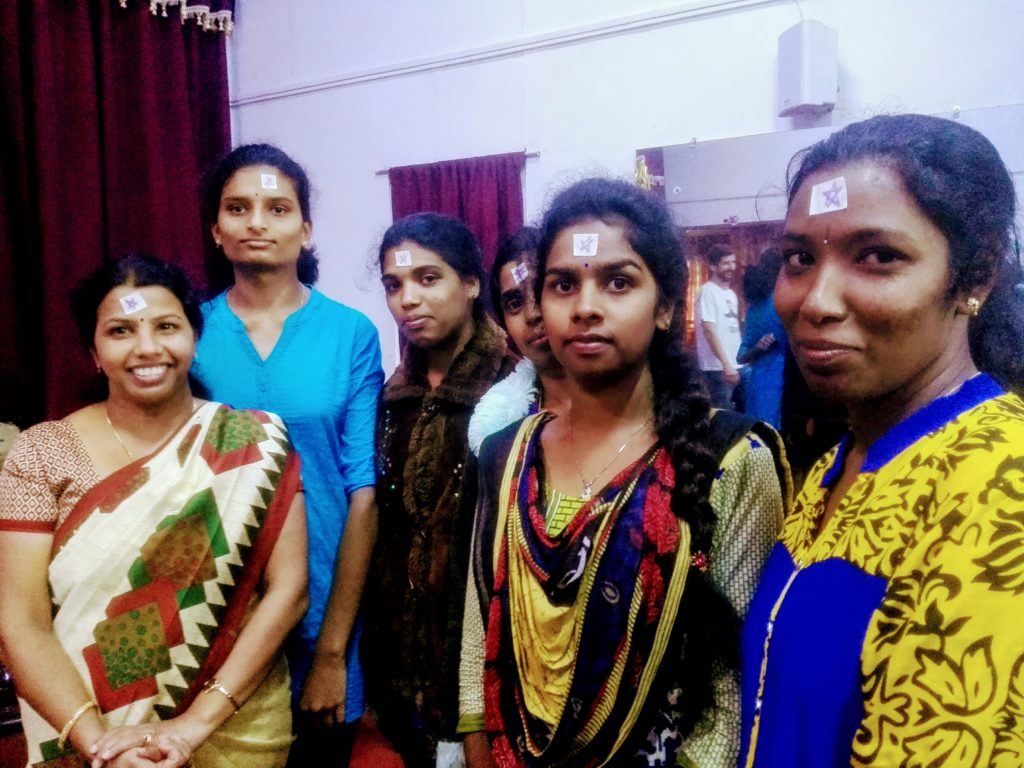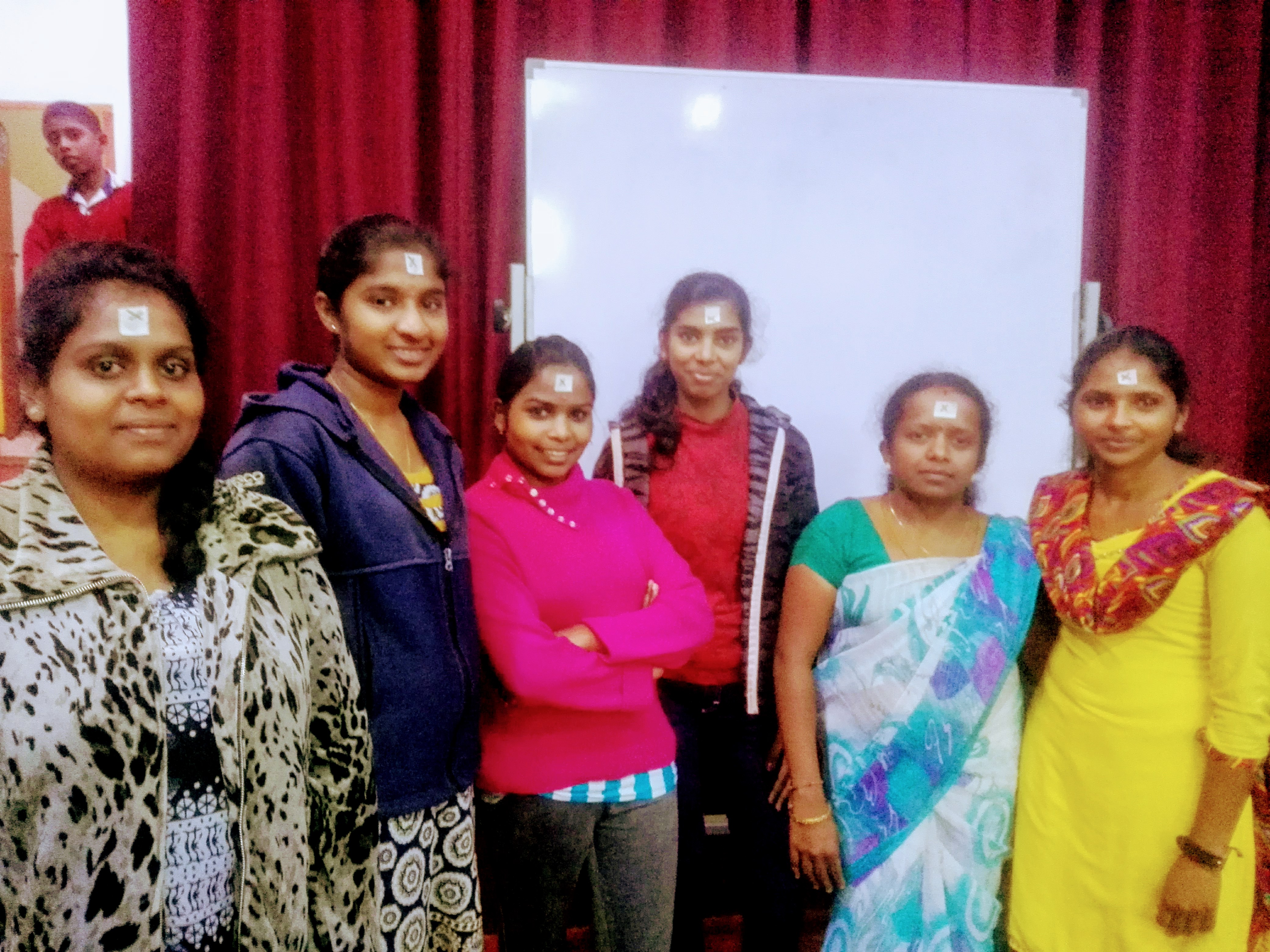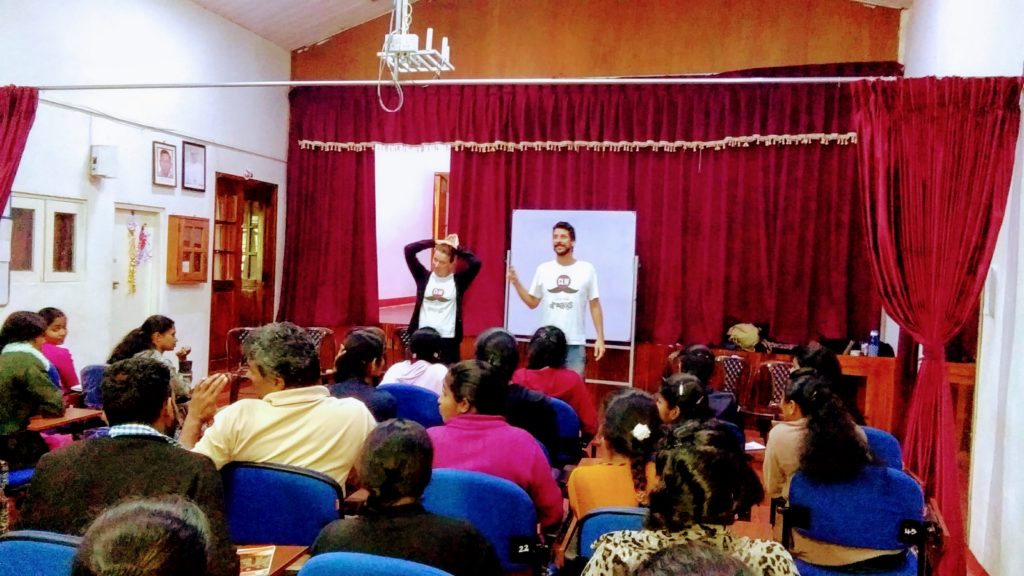 The training was intensive for 3 days, with 32 people, all eager to learn and share with us. As always at the beginning we gave ourselves the necessary time to get to know each other and connect, discover what we were doing there, but as the training progressed everyone became more and more involved, dedicated to creating, imagining and discovering our potentials, aptitudes and talents …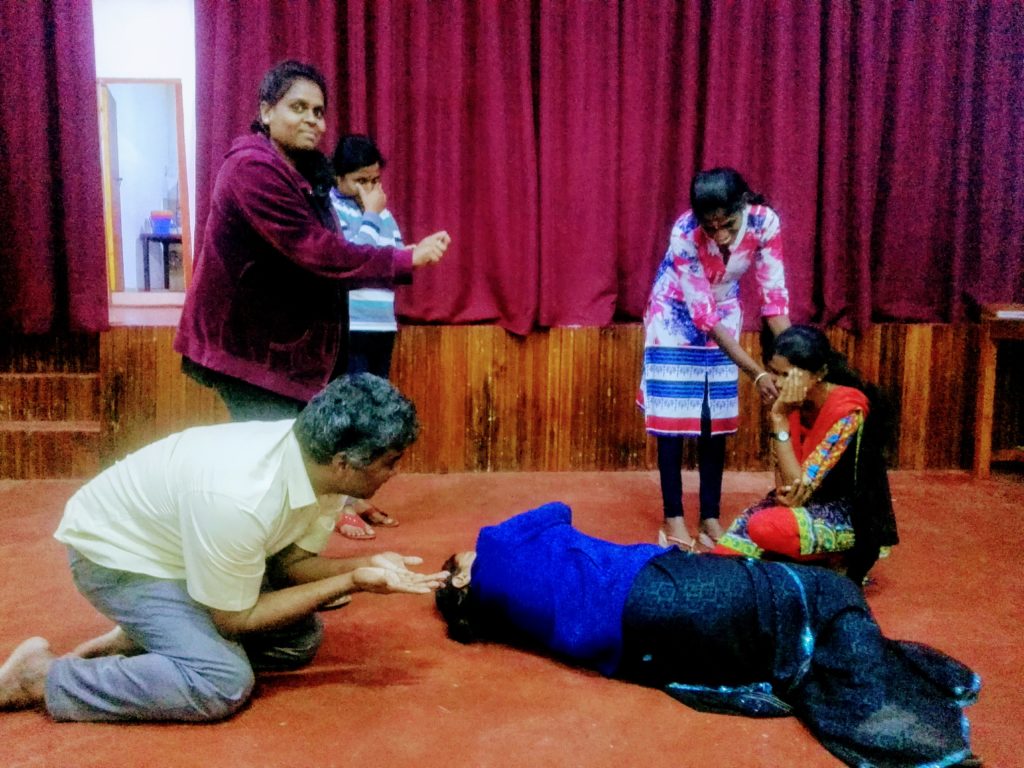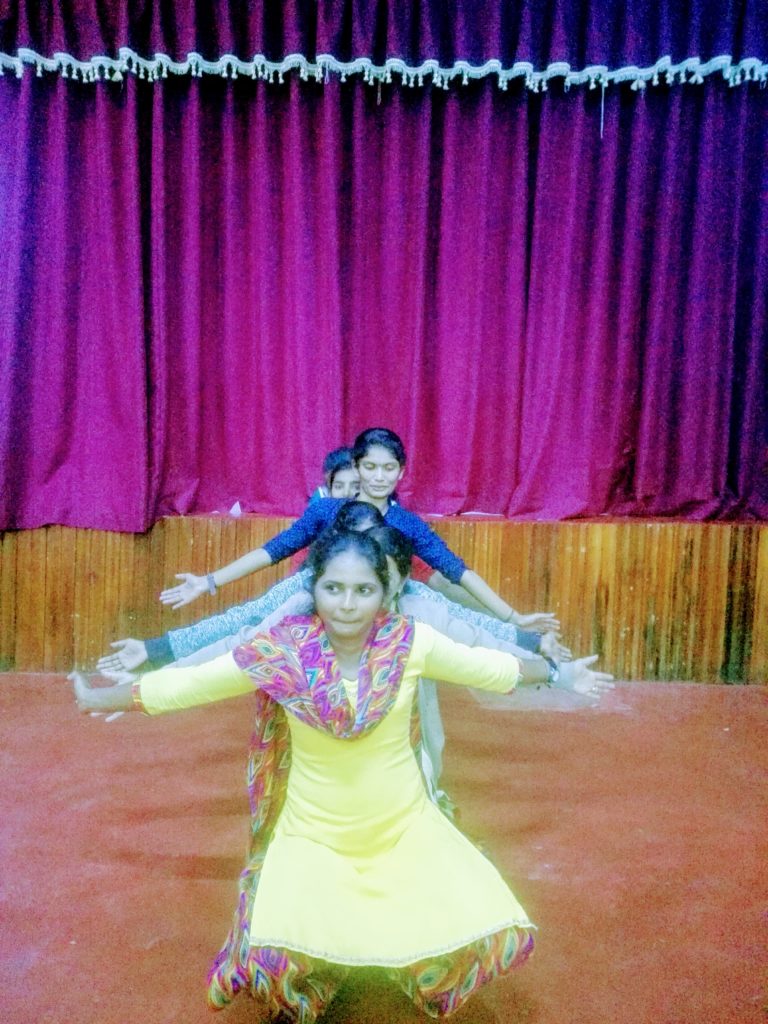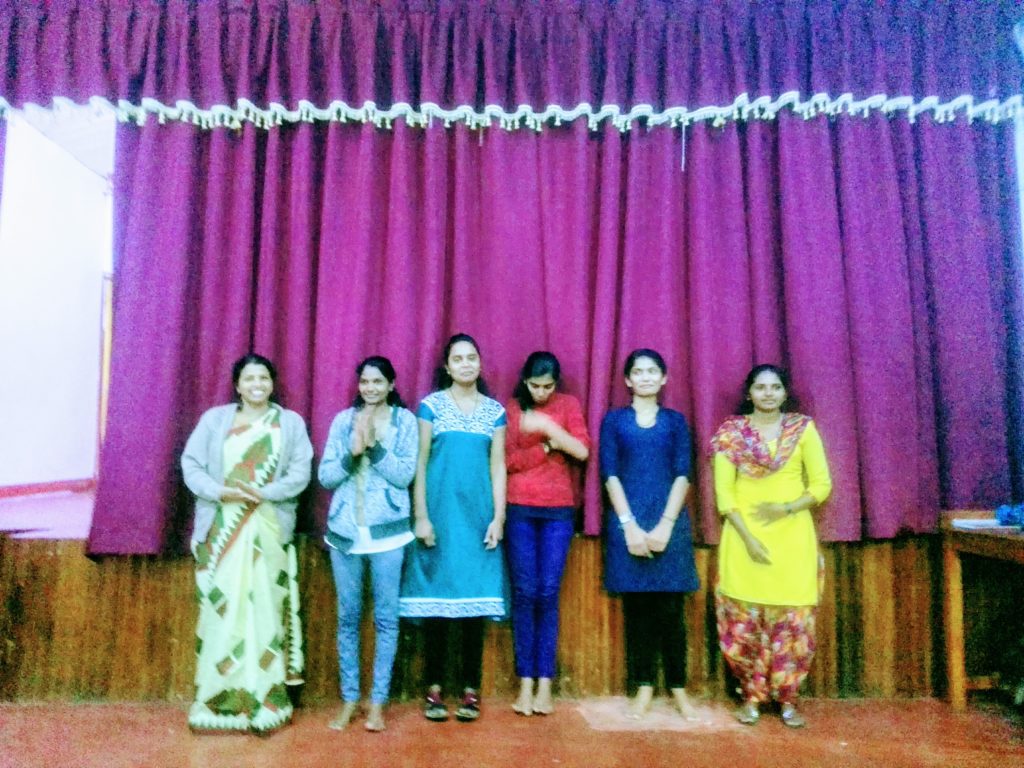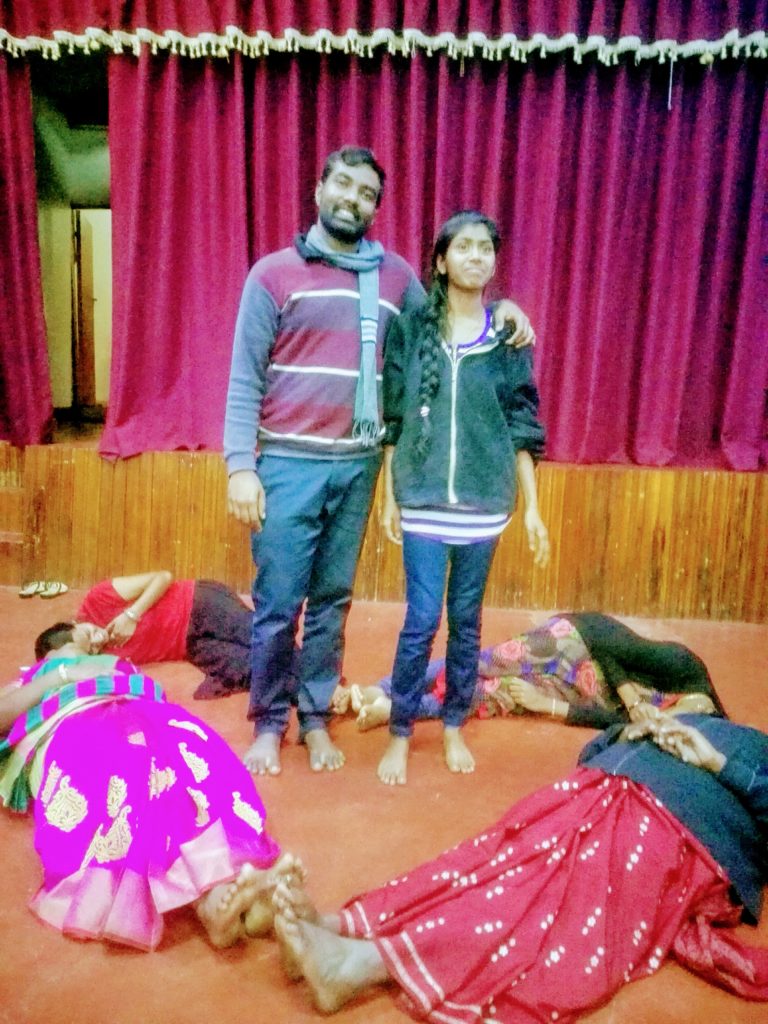 It did not take long to get to be one, to be all ready to everything and share every second giving everything …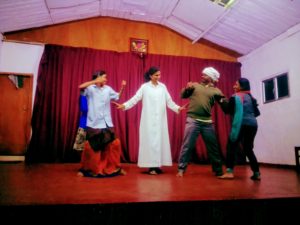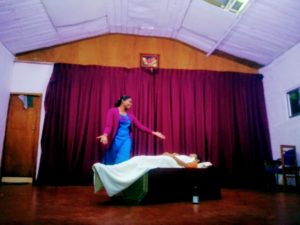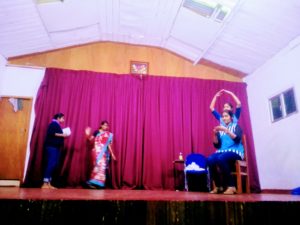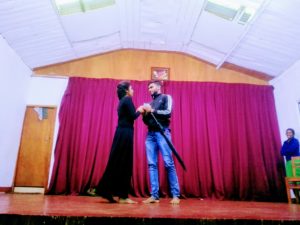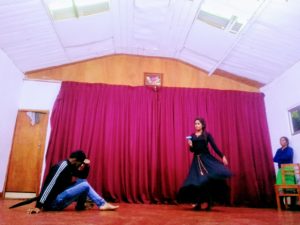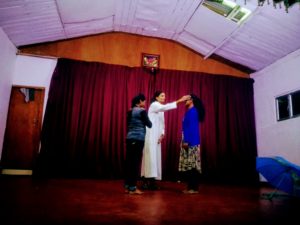 At the end of the 3 days we concluded the workshops with very happy people, not for having finished but for the experience lived, we were thanked, and the evaluation was excellent … They were happy and we were happy … In the end we left with little gifts that they made us, between other things a kilo of Hatton tea, a valuable treasure that we still savor daily … Thank you very much !!!!