This is a special project, we had never worked with people who had suffered a similar situation before. Blue Dragon Foundation is an NGO located in Hanoi, and has several projects. In the center they have next to the Old Quarter in Hanoi, they are dedicated to the development of children with few resources and in danger of social exclusion.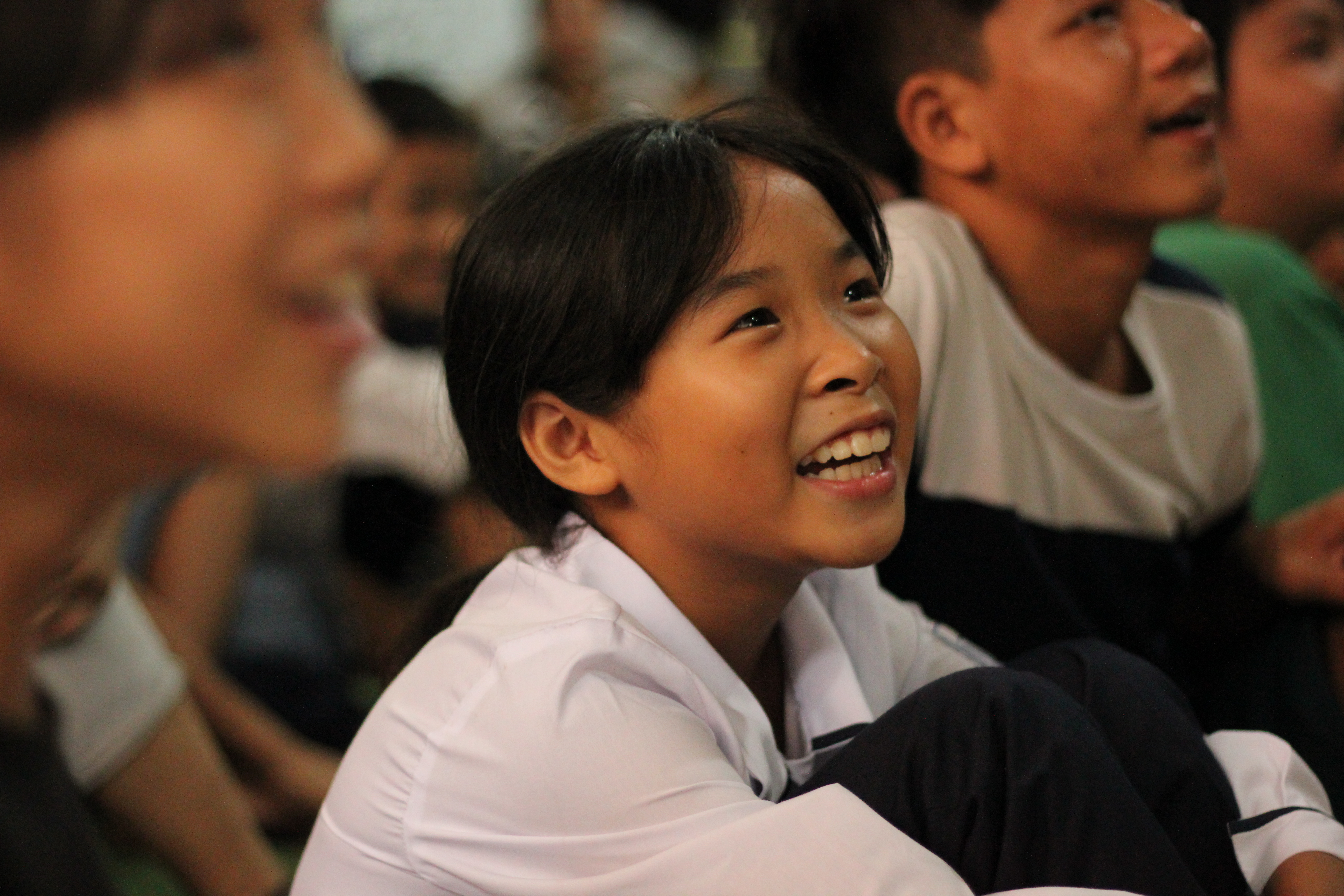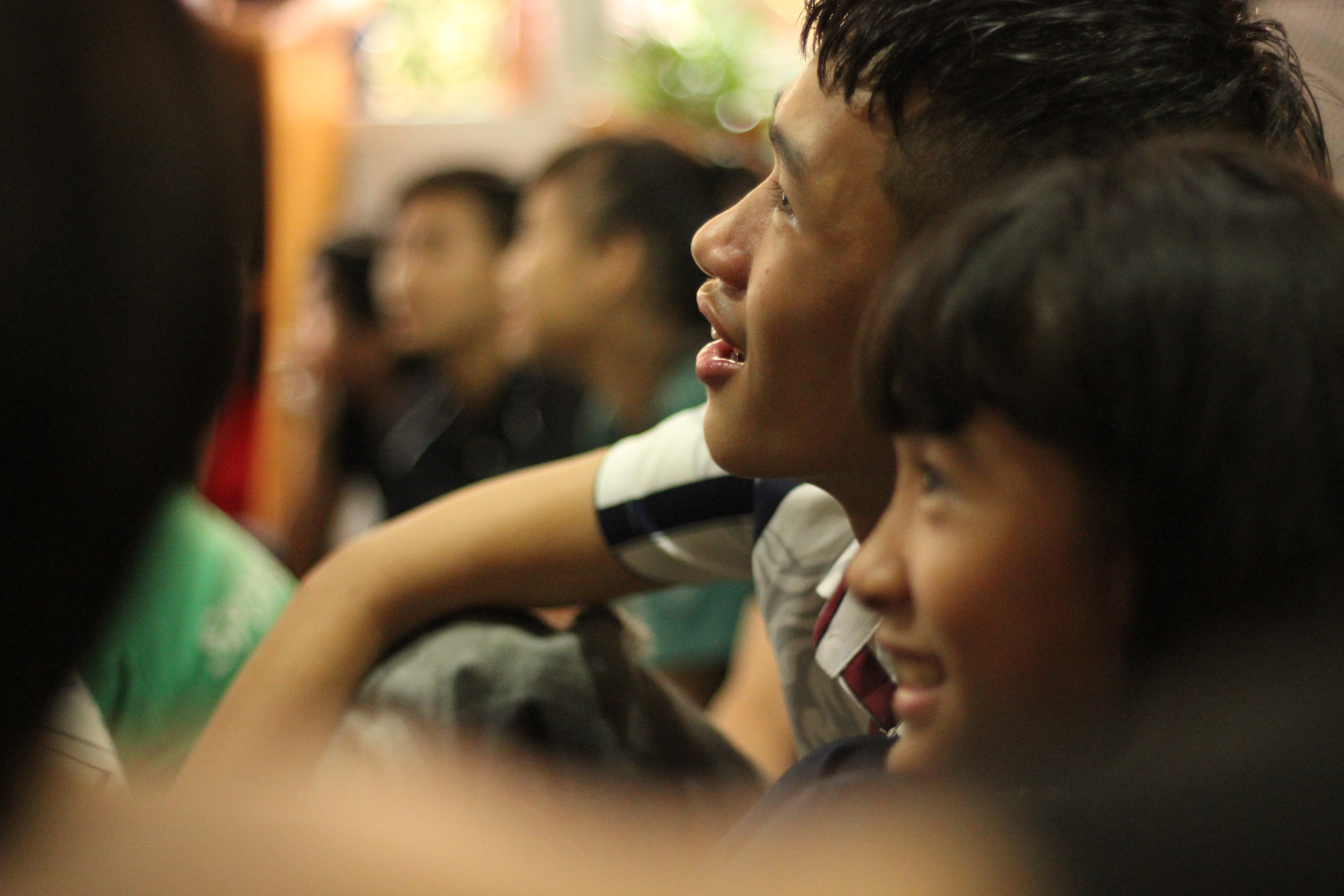 They provide hygiene, food and adequate education, in addition to promoting their artistic development, especially music and dance. There we met again with two of the Phare social circus teachers Ponleu Solpek who were there to collaborate for a year.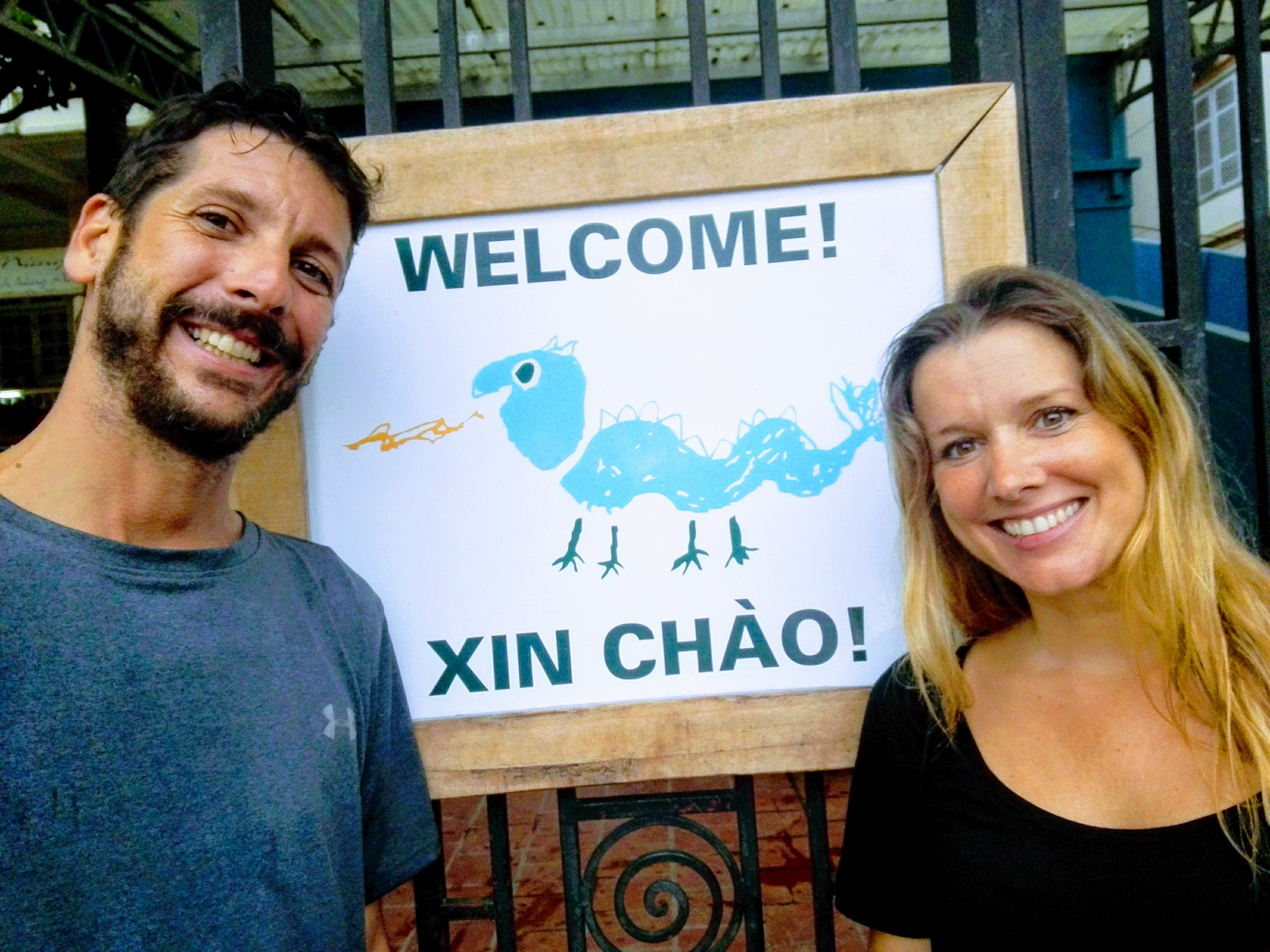 This center is also dedicated to the rescue and support of girls victims of human trafficking. Imagine that a relative or friend tells you to go to a very cool place, go with him / her, and when you arrive there are only some guys who give a sum of money to your "friend" in exchange for you … and what Next thing you know is that you're in a brothel in China … Incredibly painful, a hell come true …

Well look at the Blue Dragon Foundation website and you will find other stories as real as they are creepy explained by their protagonists … After the rescue, Blue Dragon Foundation also provide the necessary conditions for girls to rebuild their lives as normally as possible and without their captors being able to find them again …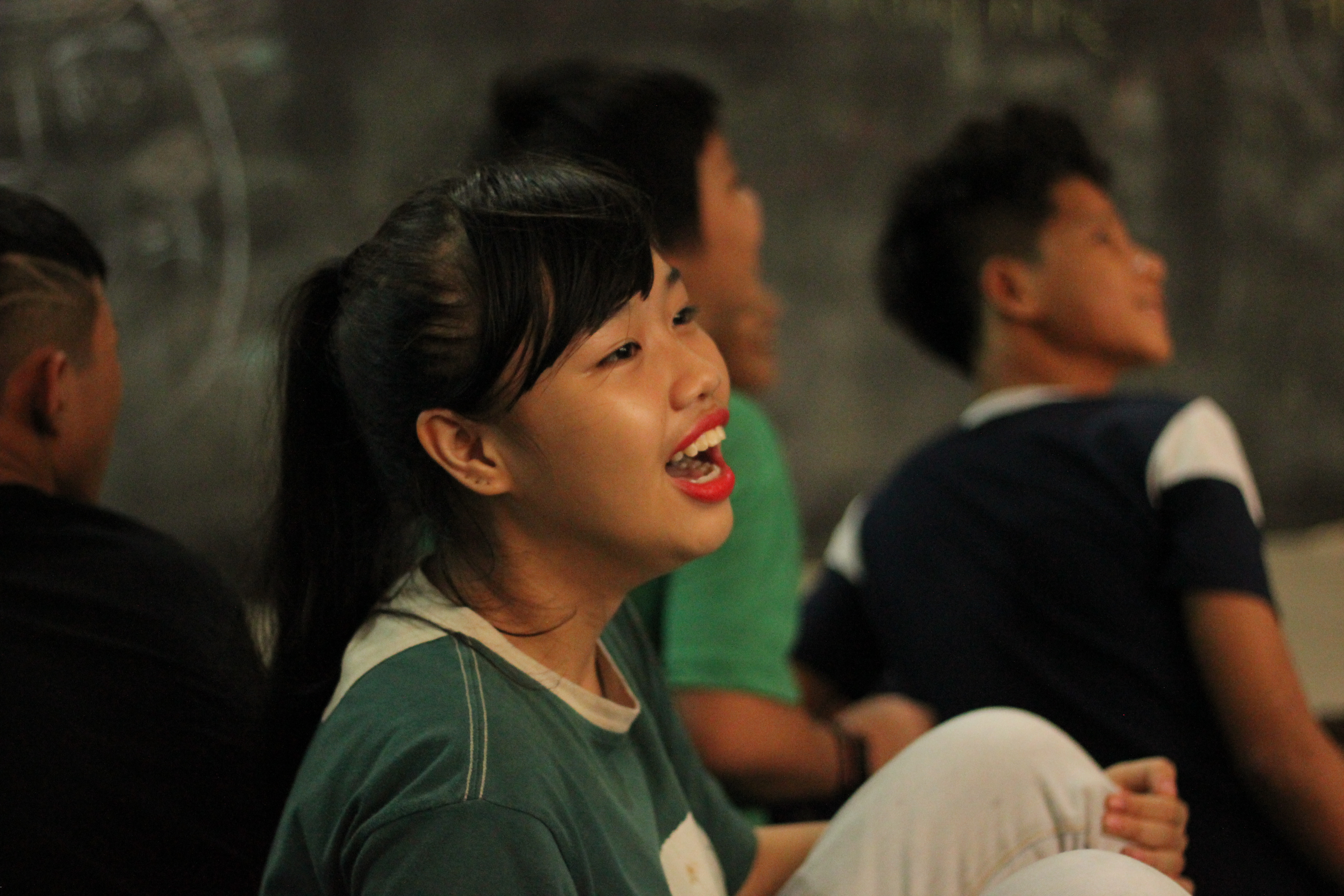 We contacted them through the Phare circus and at the time they saw the need for our collaboration. Clown exercises are not only a fun time but also help to connect with emotions, something essential for people who have suffered such a traumatic situation.
Our contact was Phuong, the head of the team of traffic attendants. We agreed to do a performance for the children of the center and a workshop and performance for the girls victims of trafficking. This duplicity in the performance is due to the fact that the girls are separated from the rest of the chic @ s to avoid identifications by captors, and as a consequence the NGO could not continue sheltering them …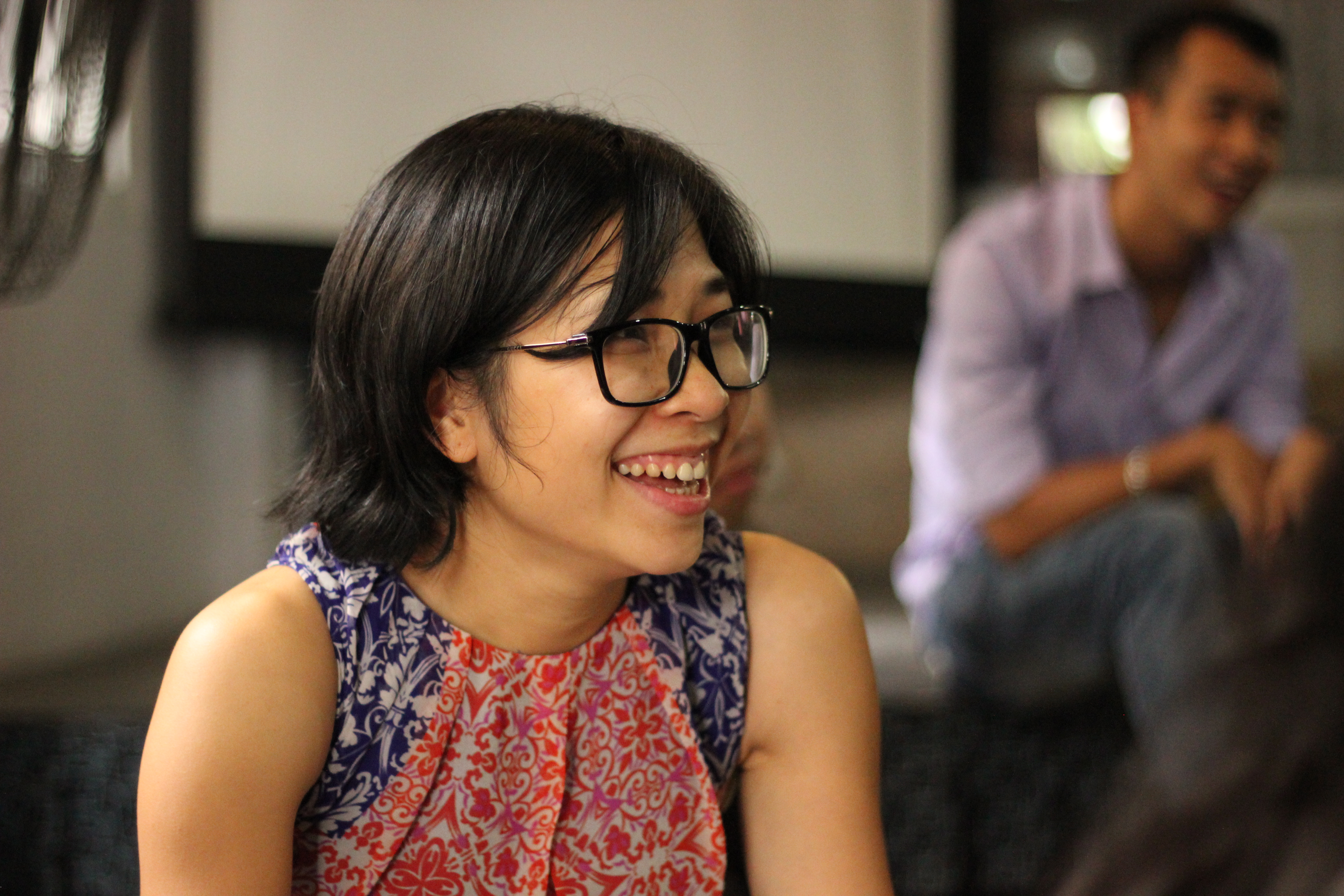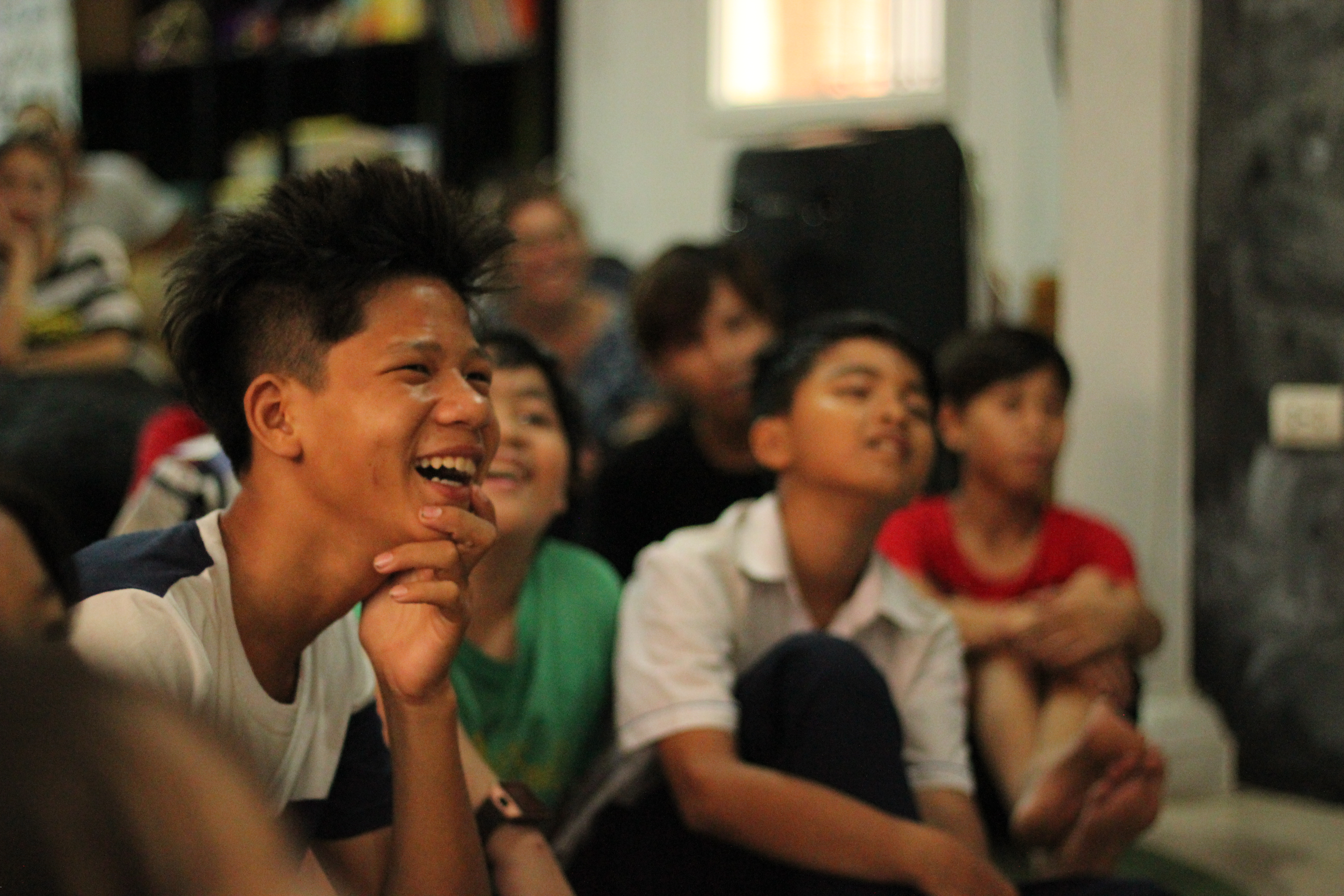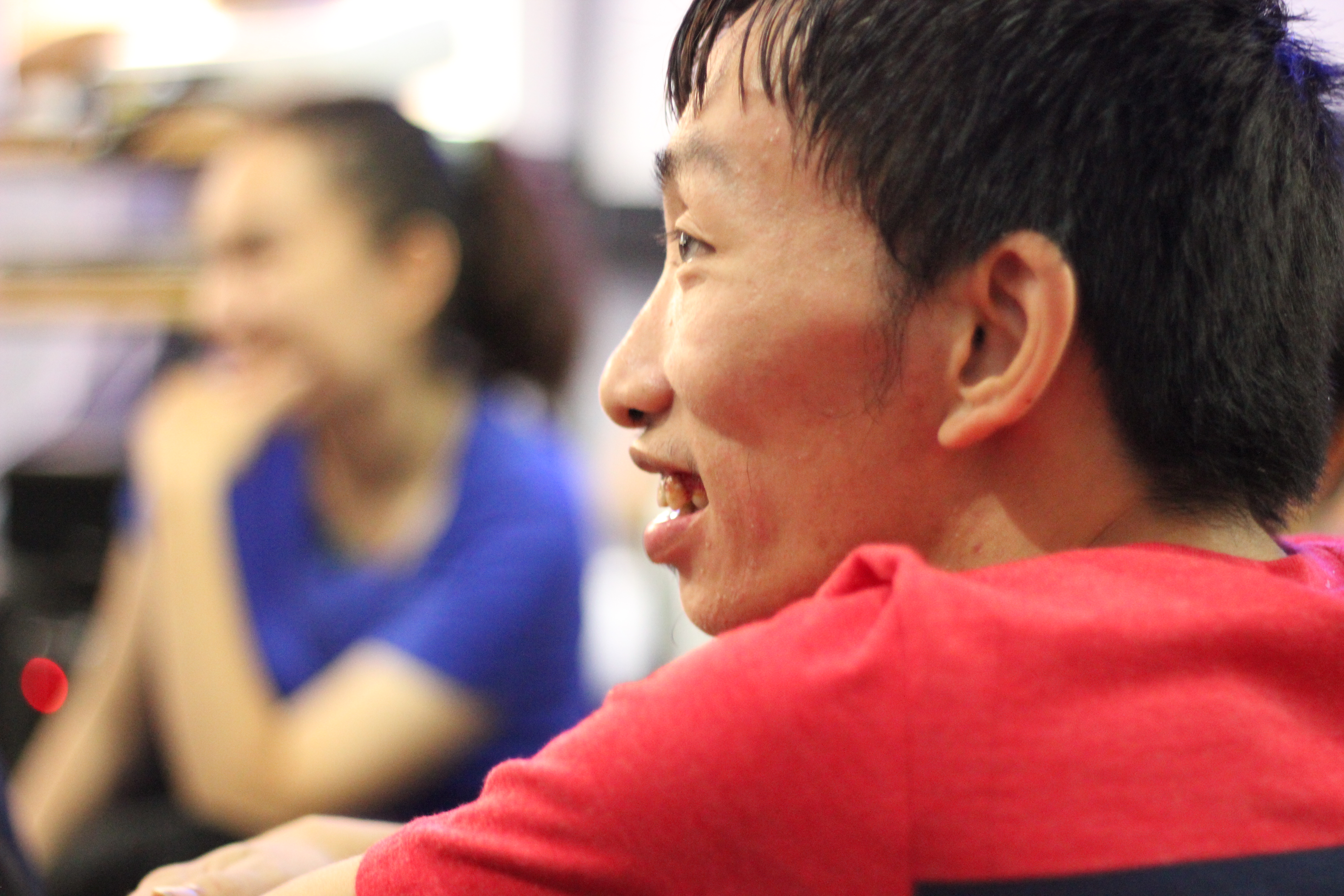 The first performance was made for the chic @ s who enjoy the center, aged between 6 and 21 years. Many of them do some artistic practice promoted by the center, so it was an open and willing audience … great!!!
We went to change while the caregivers organized the pack of children and teenagers, quite excited, around the space that we had defined as the stage. Once ready and prepared … Here we go!!!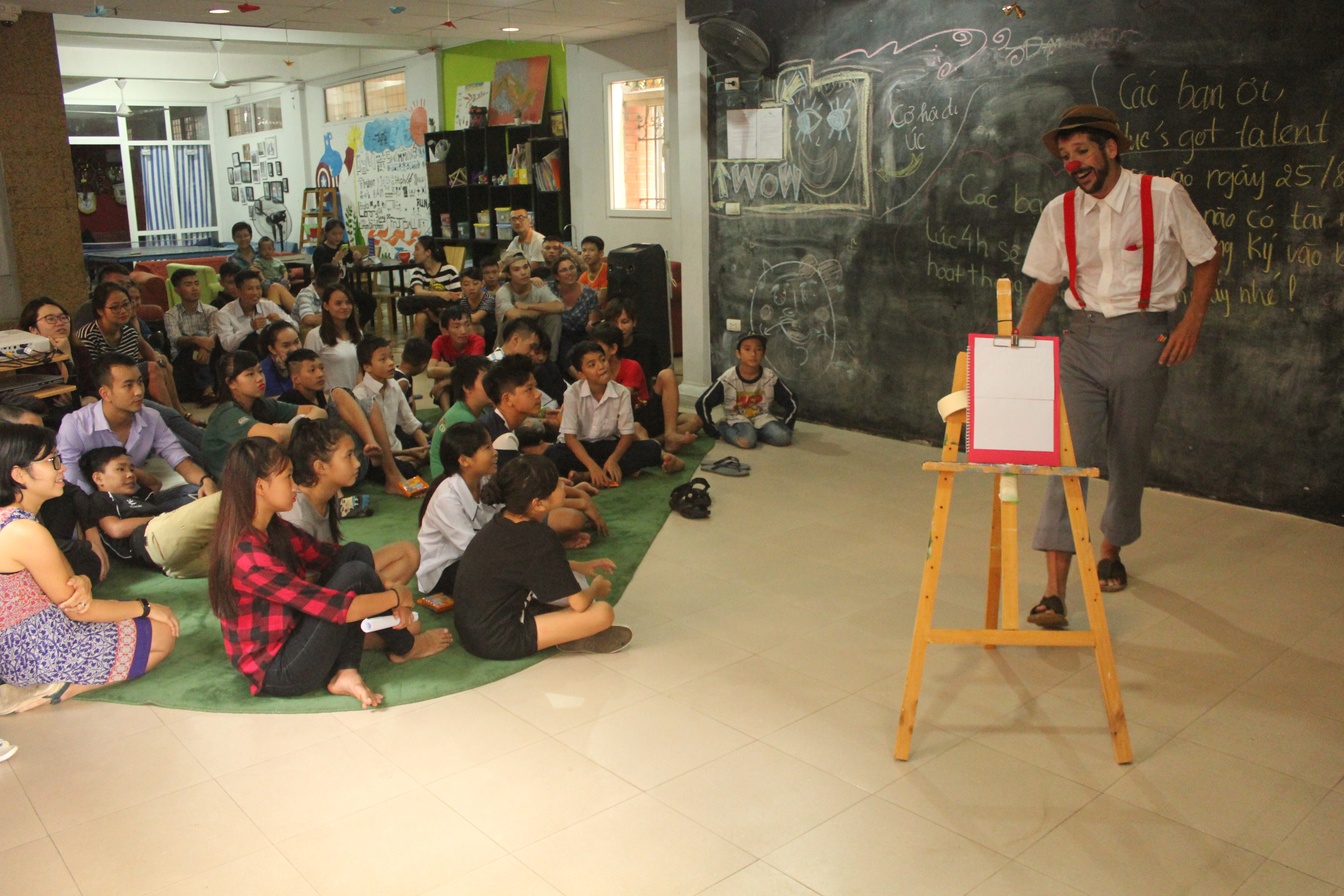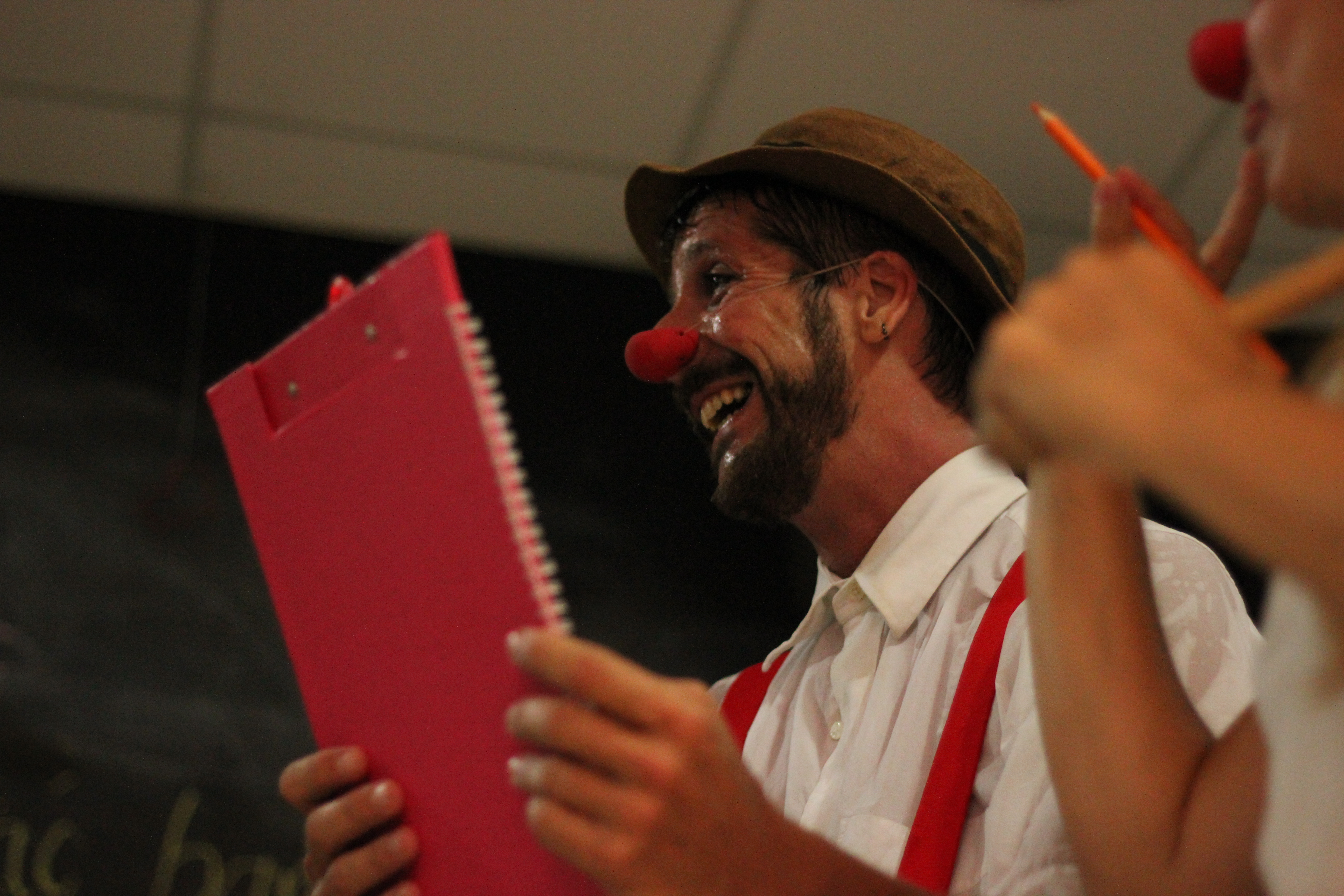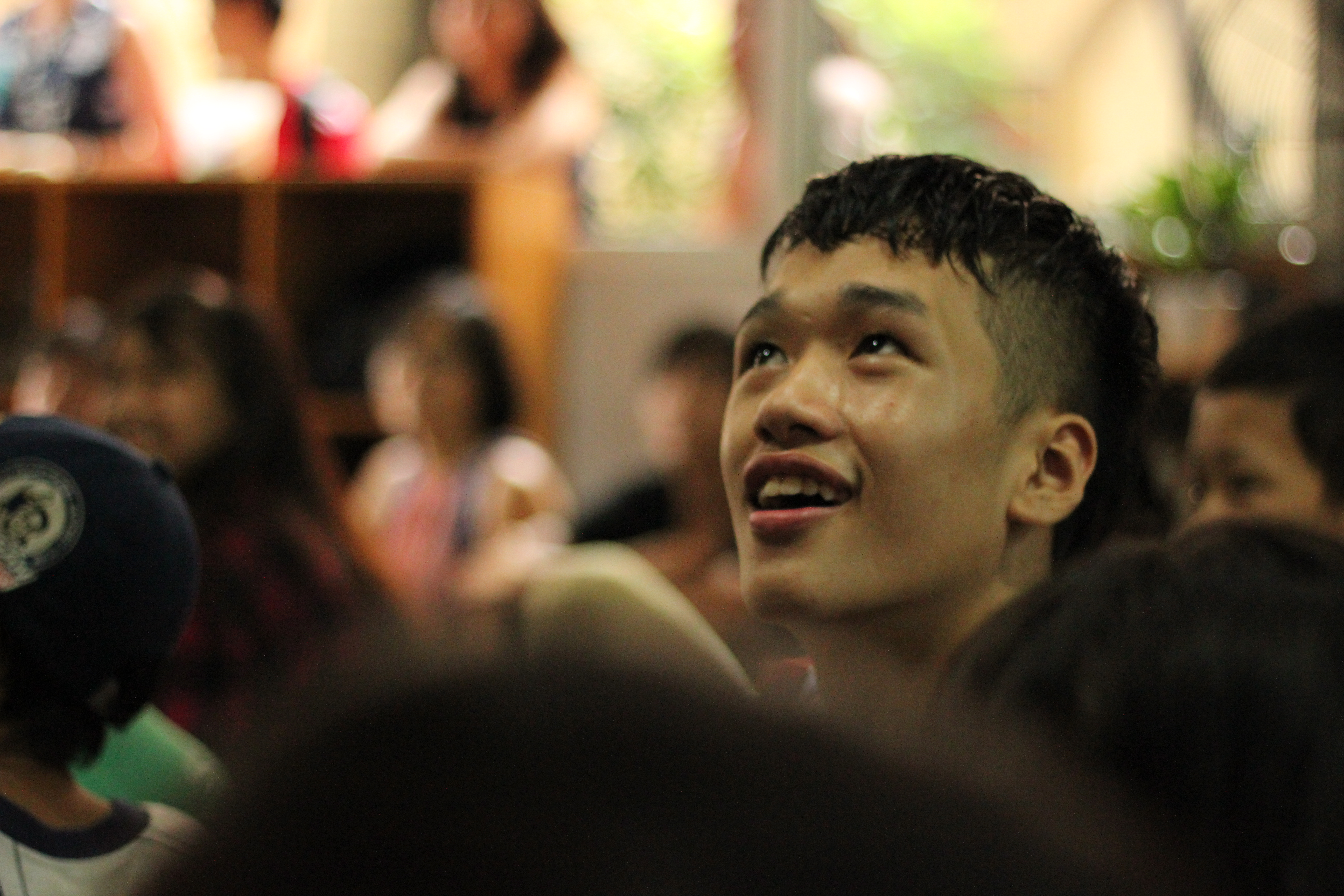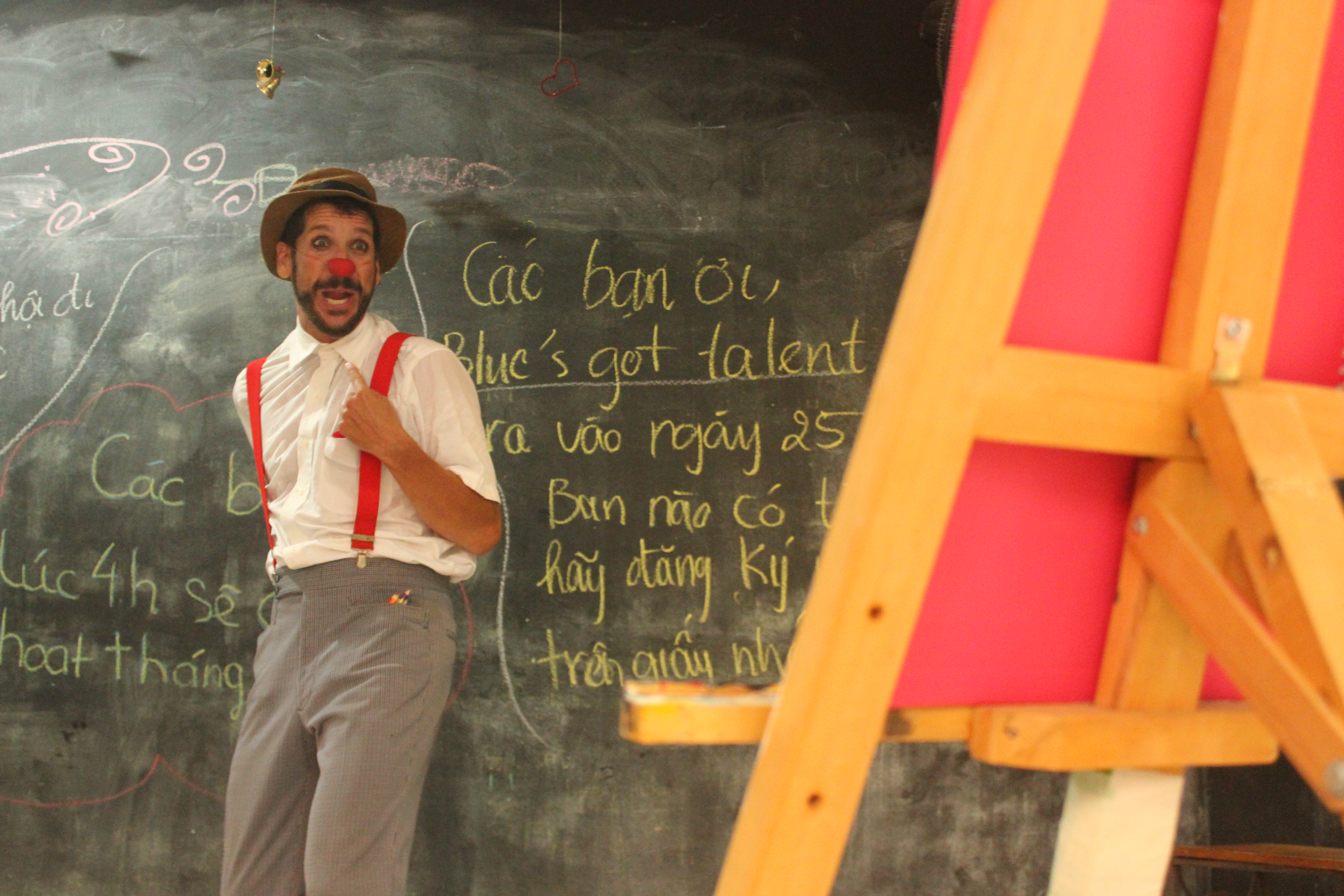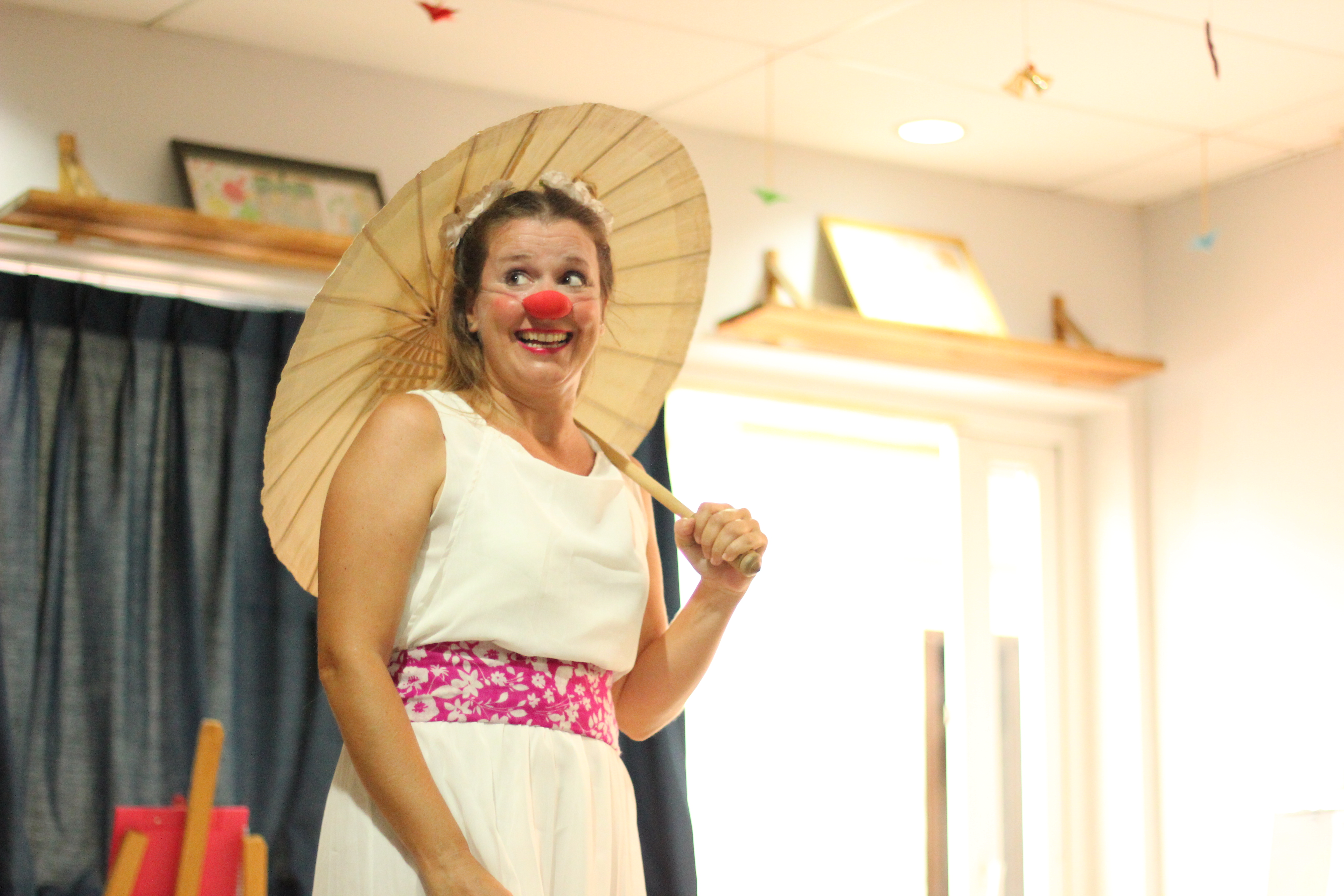 It was not difficult to start the first laughs, with some tripping, "taking" the cookies to one of the children who did not expect it … hahaha … what face did … And with our usual dramaturgy … everything was like silk!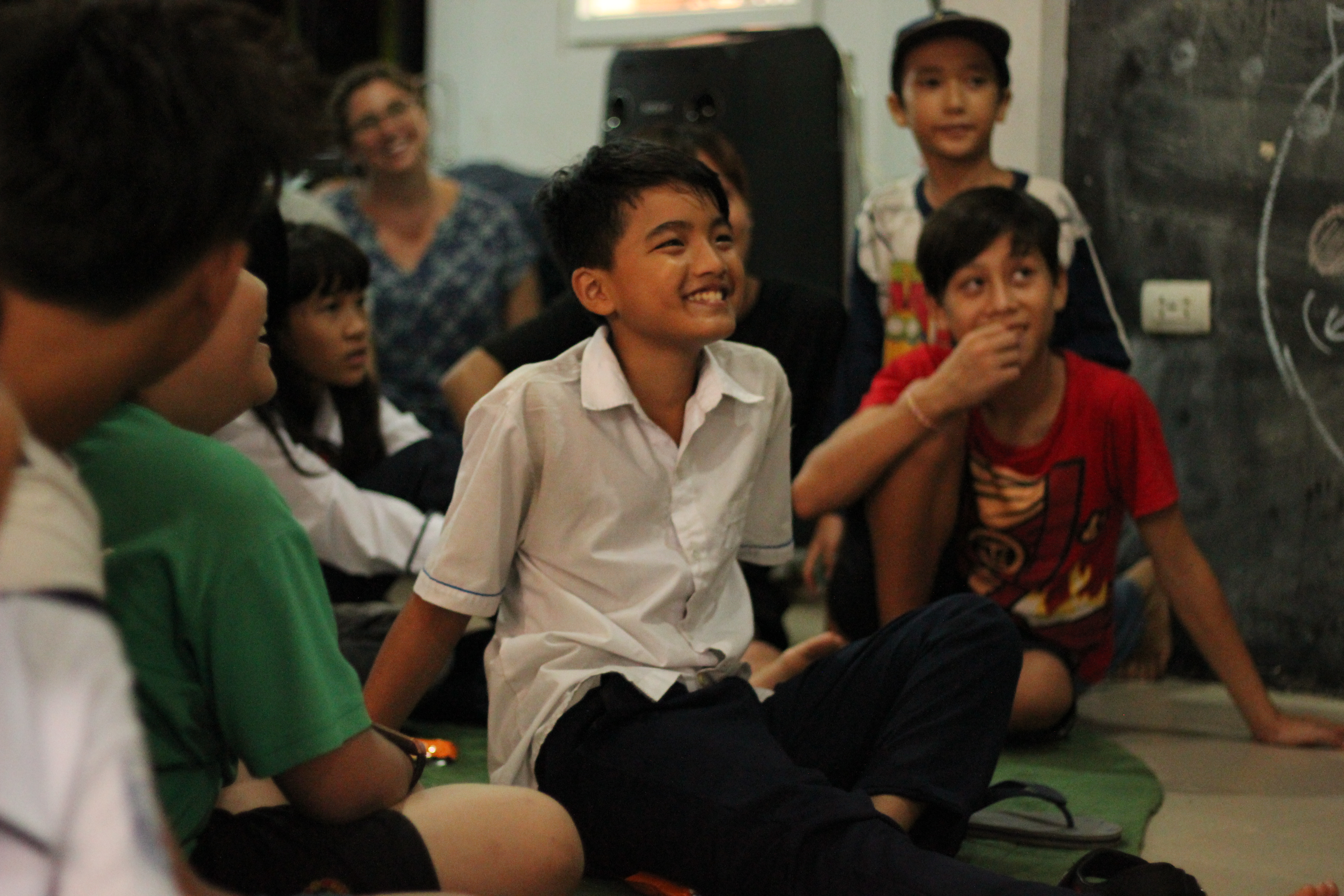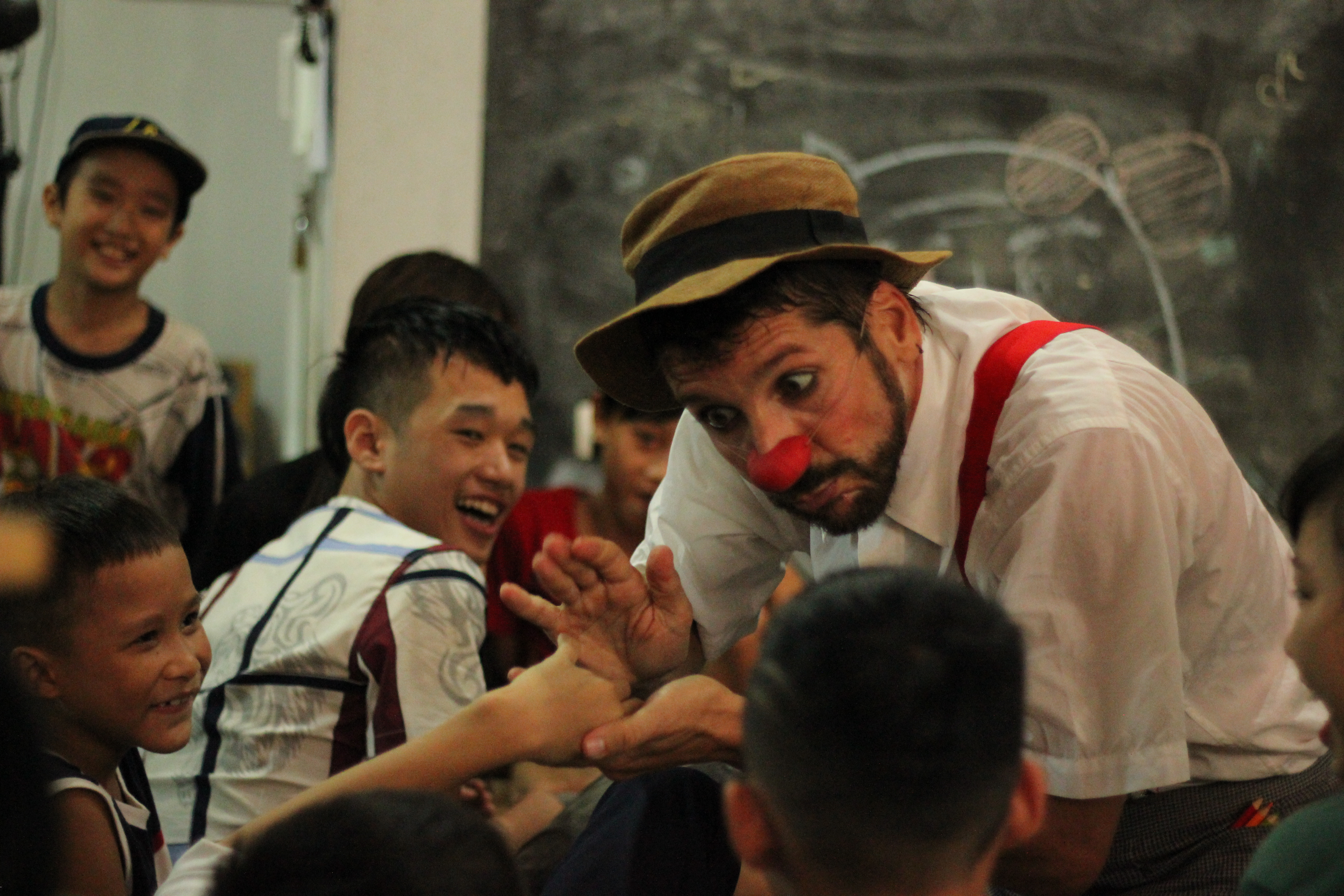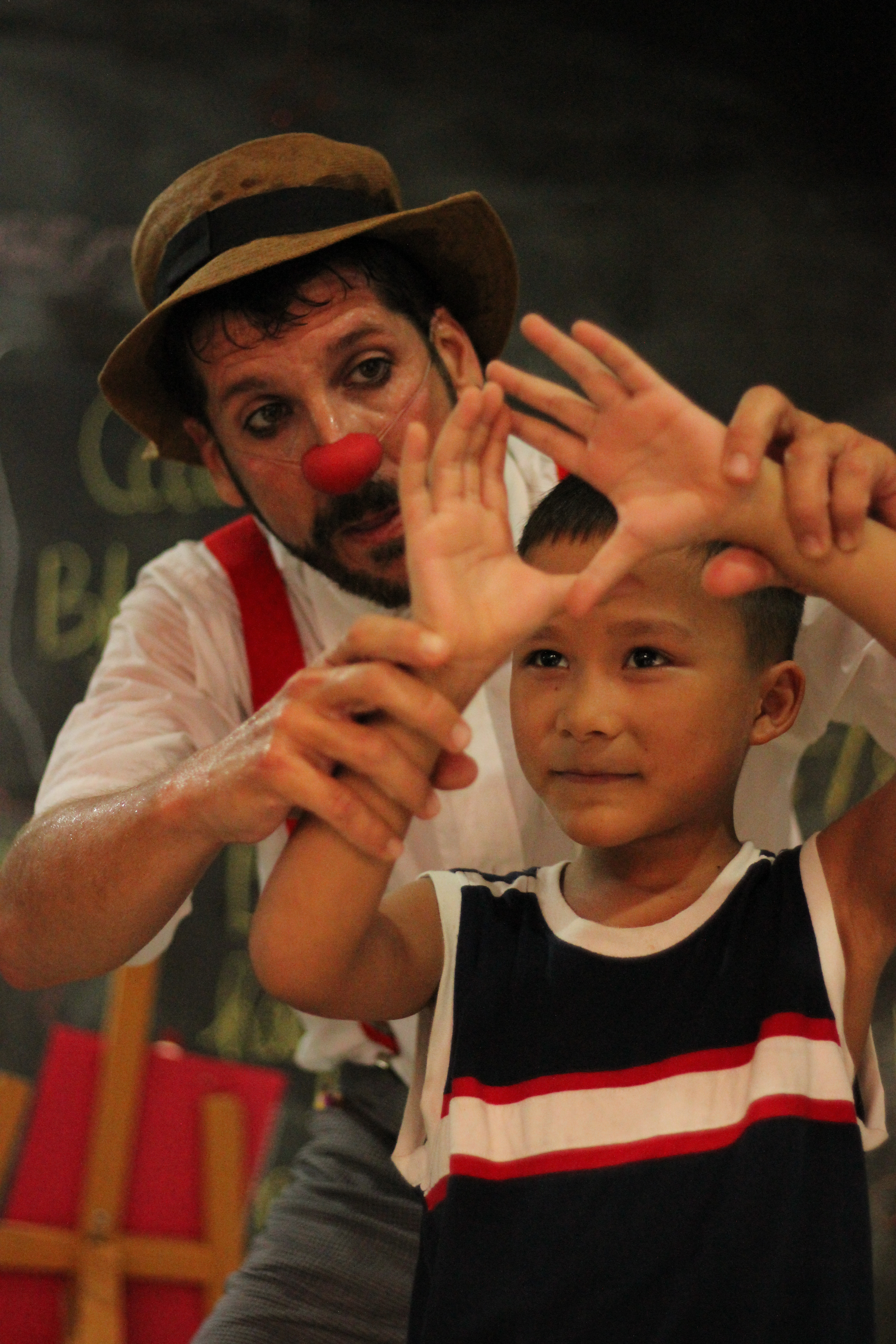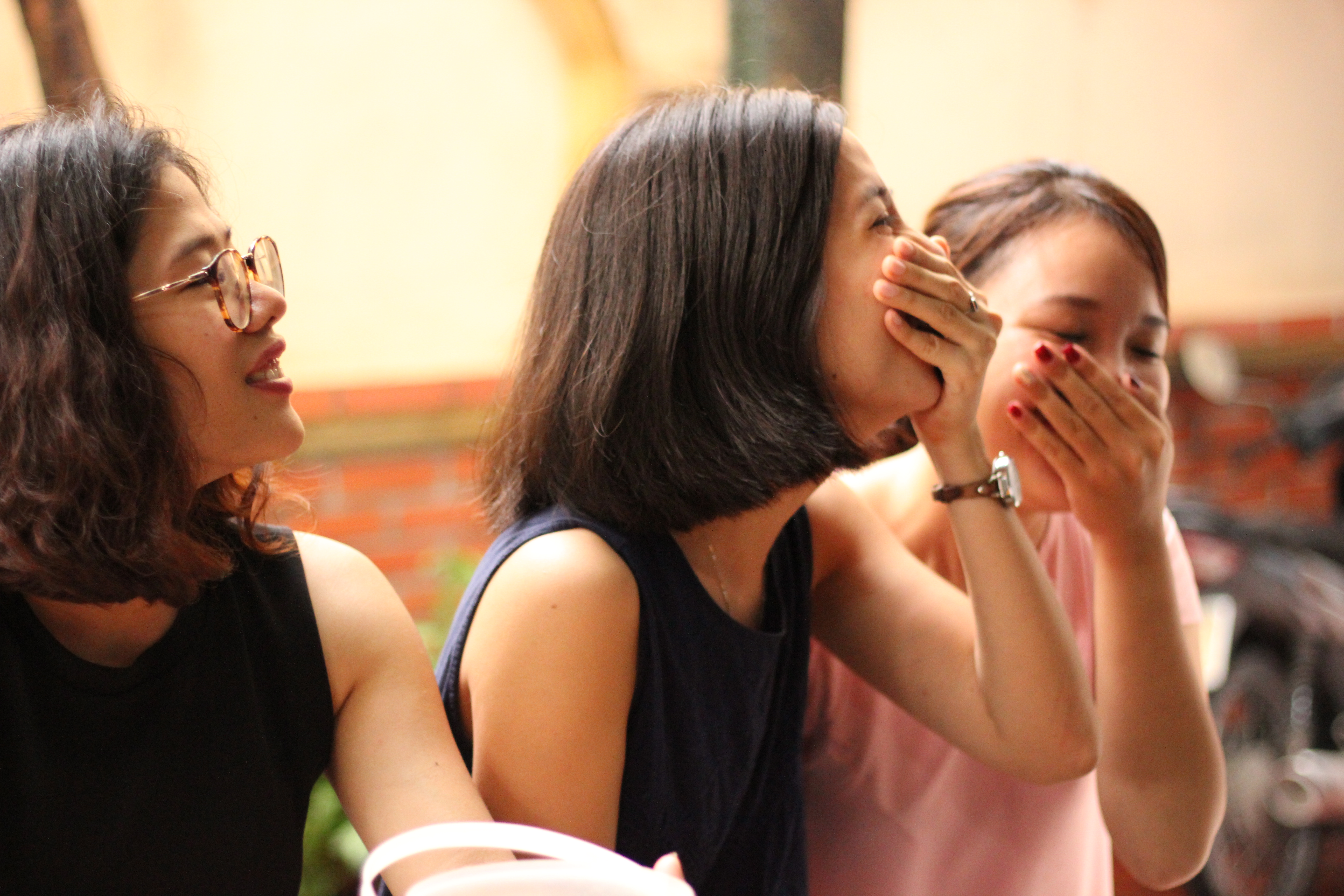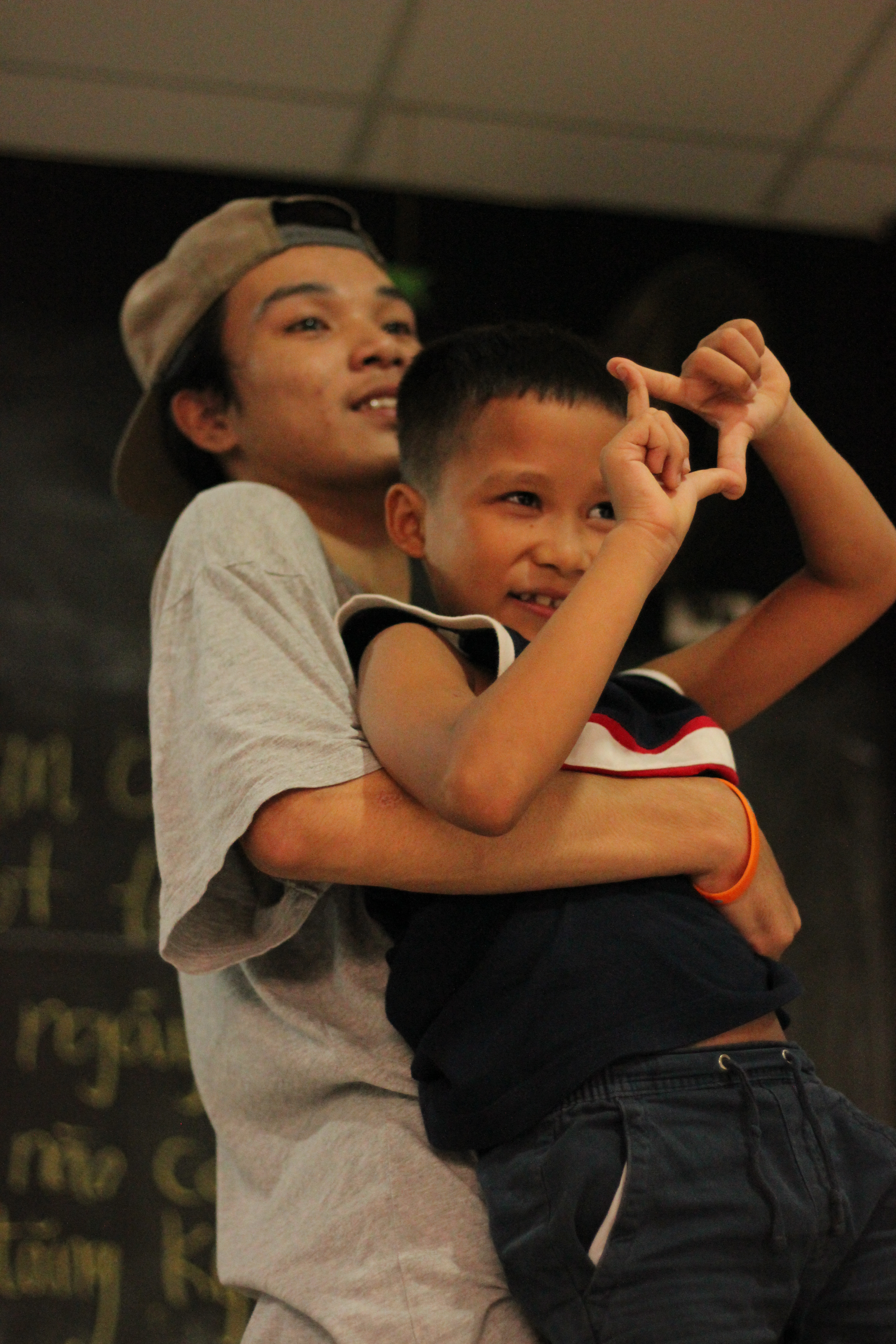 We took a super cool young man as volunteer who was dying of shyness … while others enjoyed it. It was very tender and fun all the time.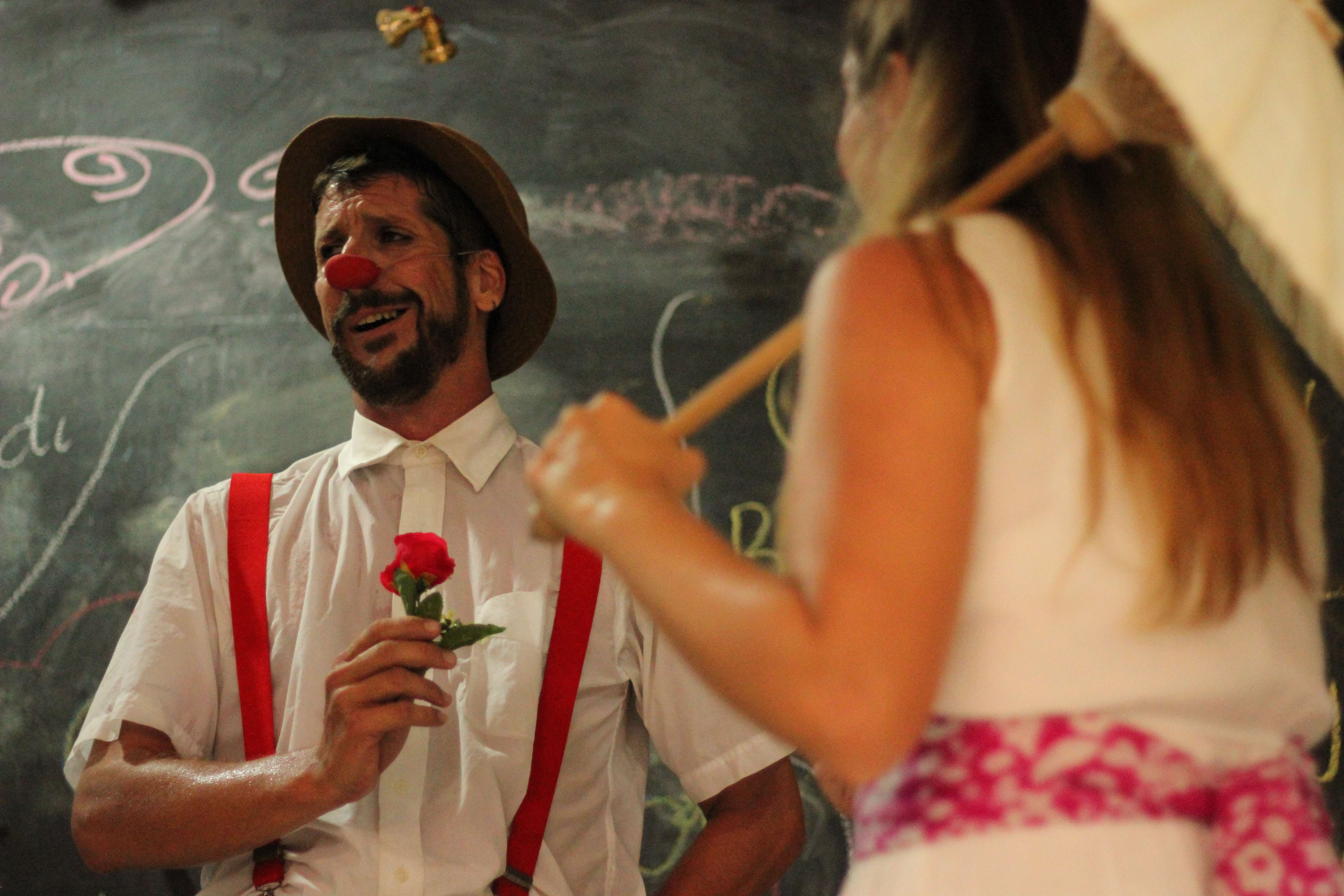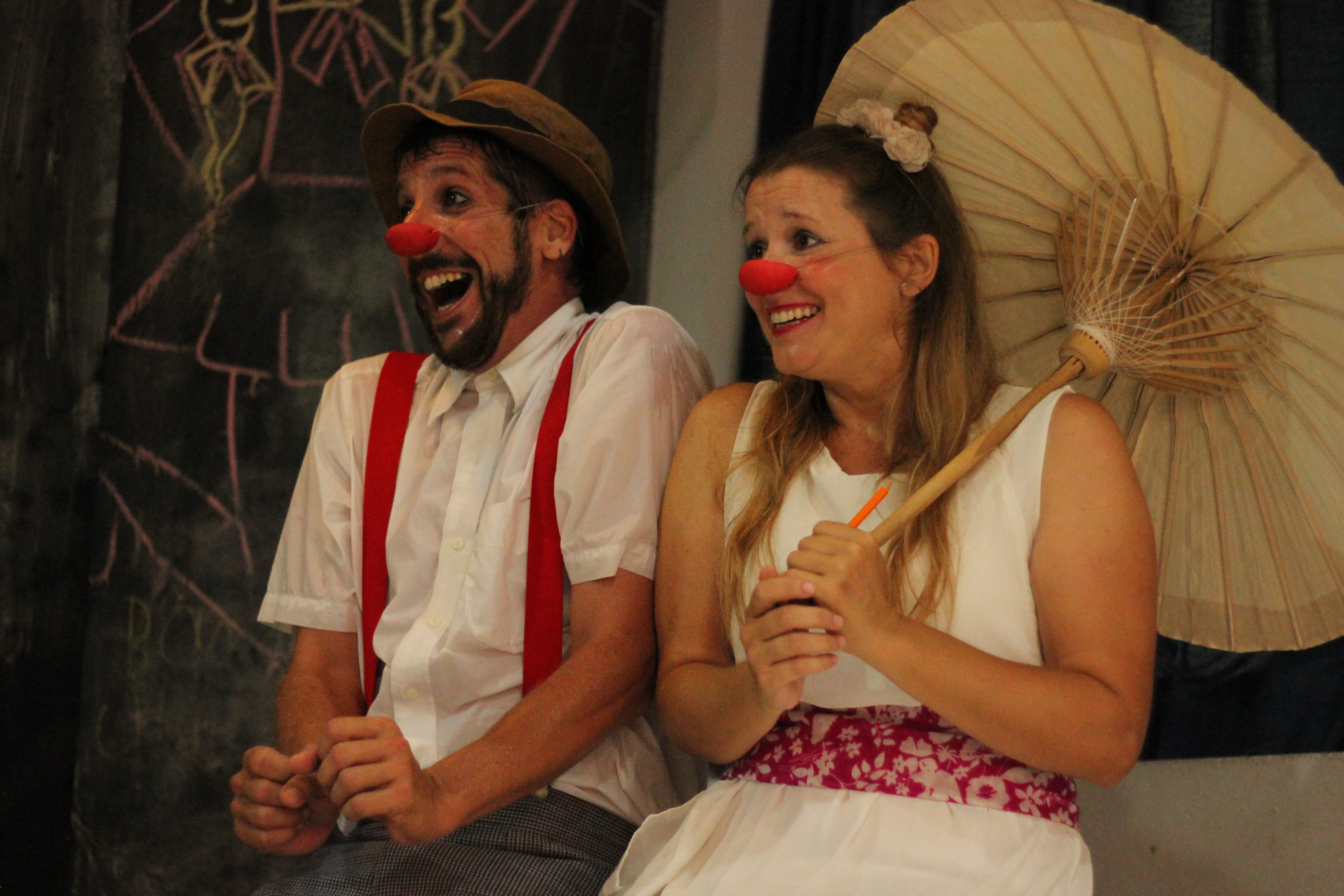 At the end, great applause and the children returned to theirs, but not before thanking us with full sincerity in their faces … They saw very healthy children and above all they were very comfortable there, with the caregivers … good work! !!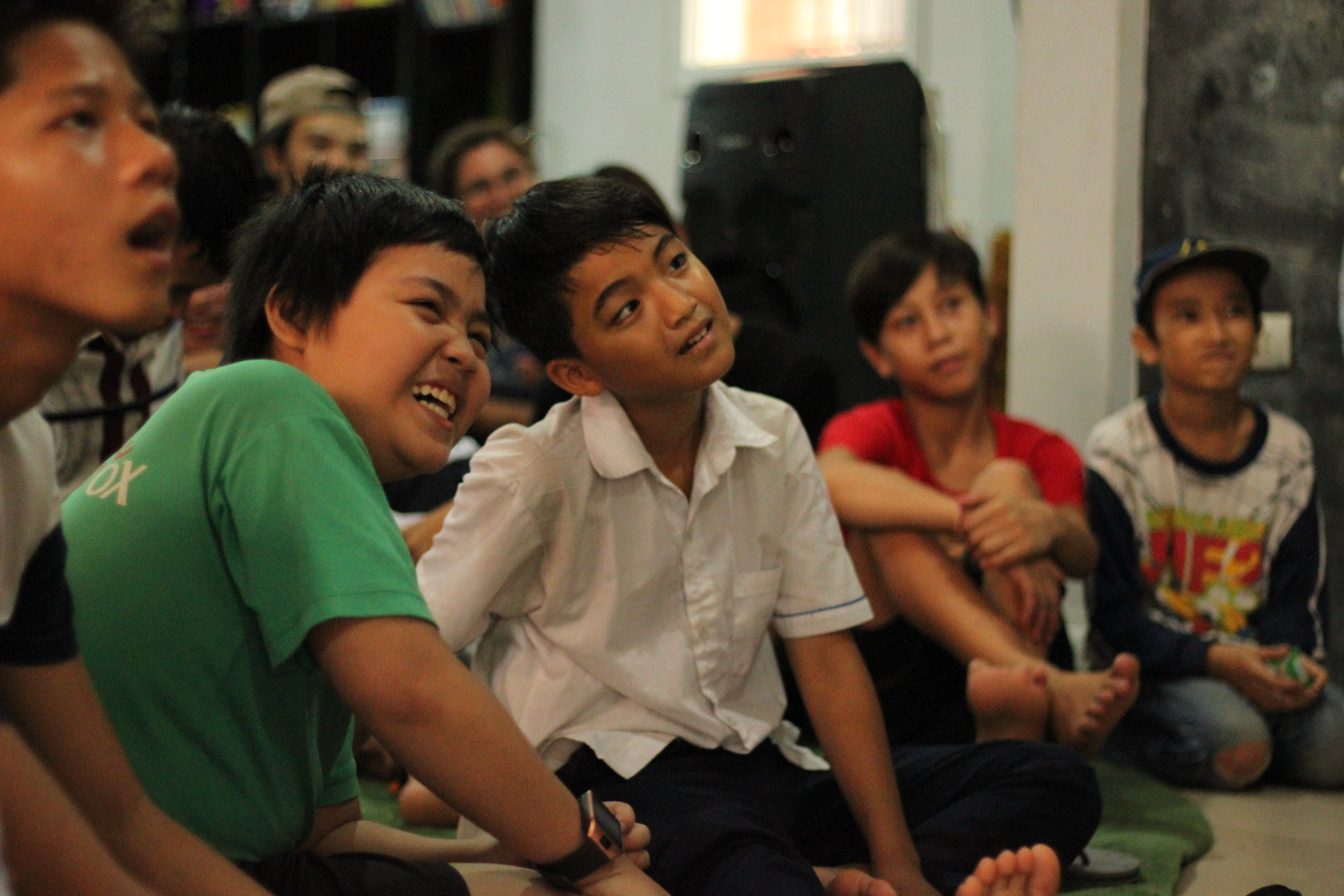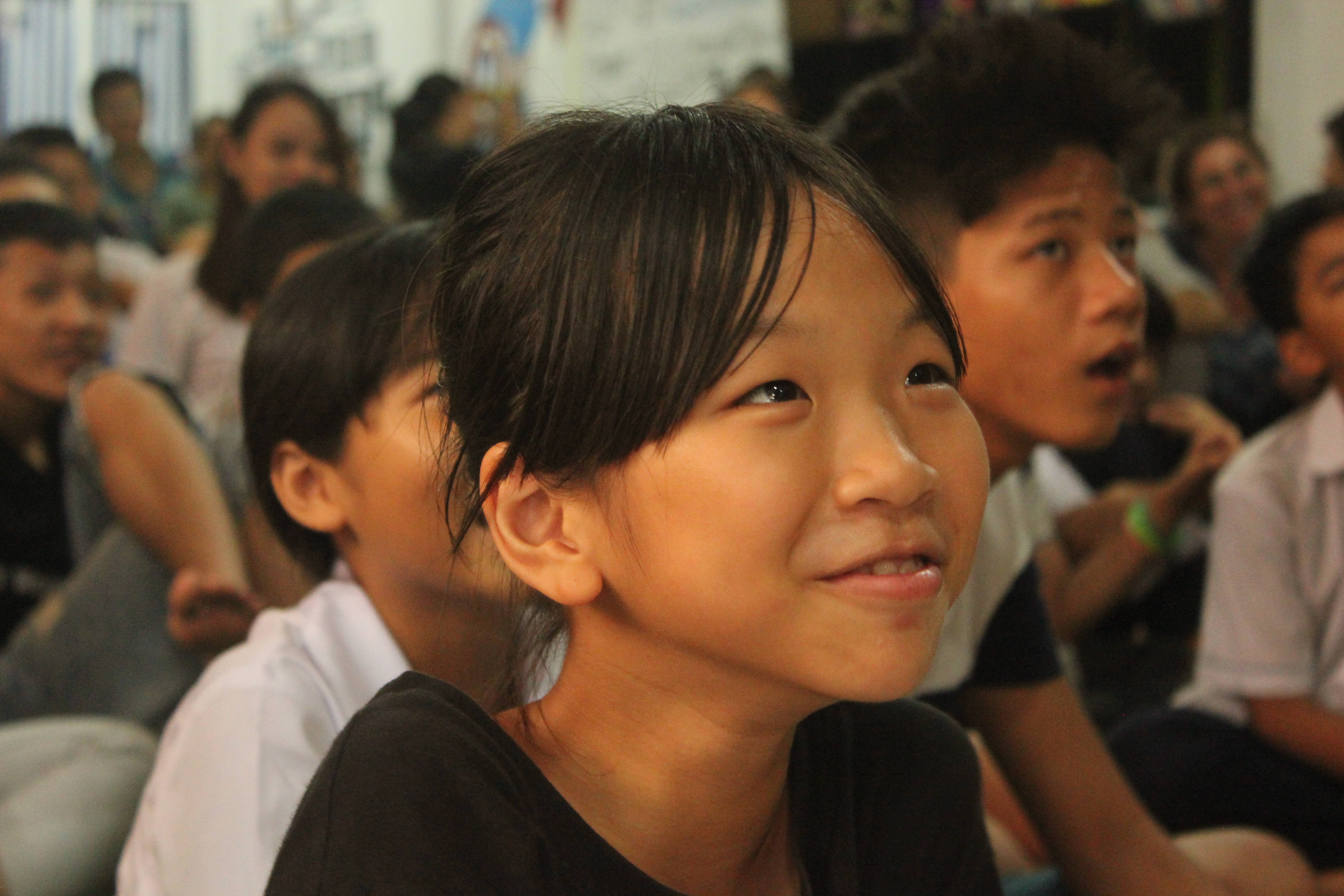 The next day we went to the workshop with the girls. Some carers also pointed out that they also helped us create a more trusting environment. We programmed a workshop for 2 days, 3 hours each day, and everything was great. As always at the beginning we had to break the ice for us, and once again close to them everything was easy, they were delivered with great interest and motivation !!!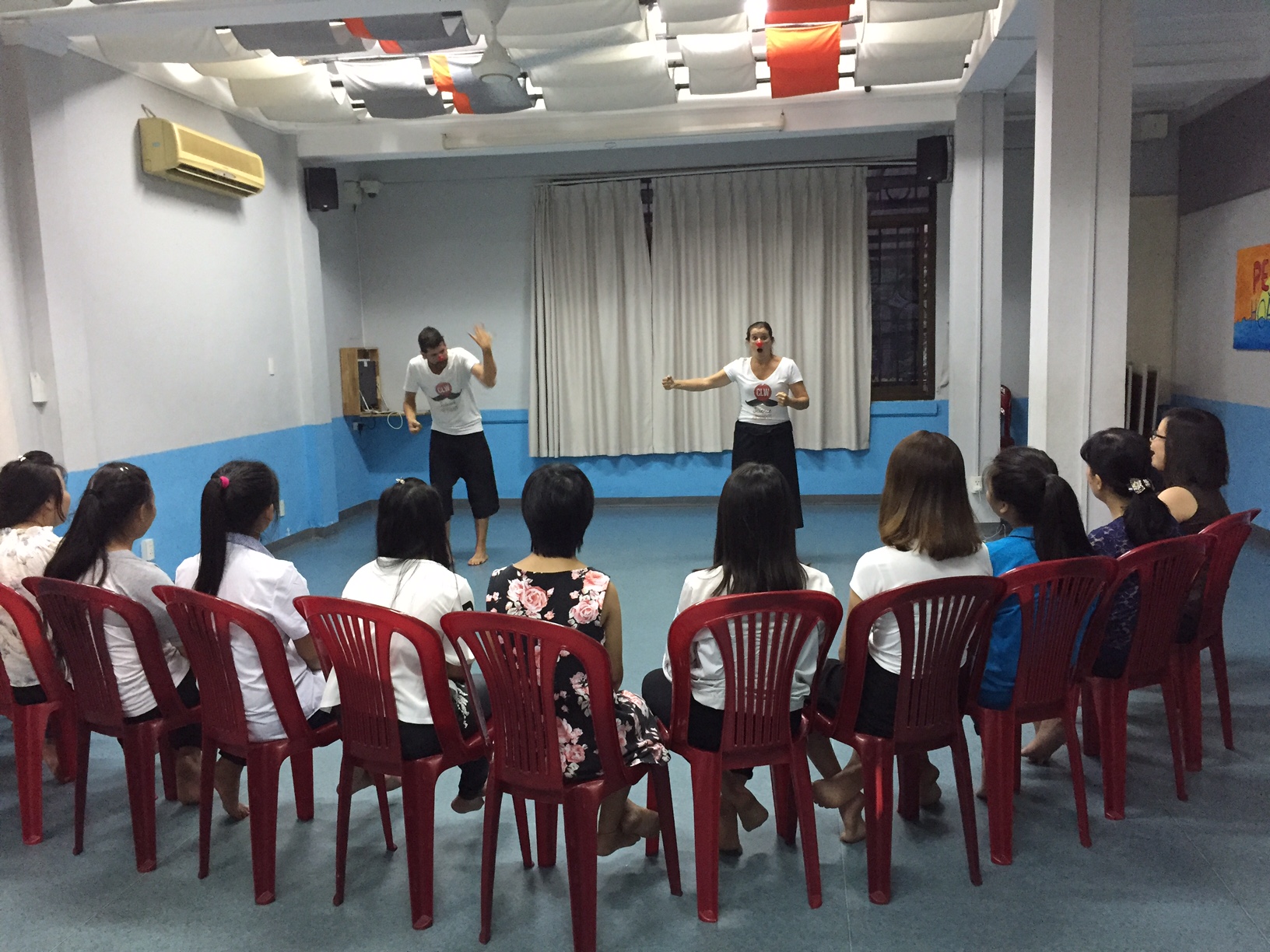 It was beautiful to see them represent scenes of mime, concentrated, terrified (in a positive way) by showing themselves in front of the audience (their companions) … but they did great! They are very strong and eager to know and learn … It was a pleasure to share this time with them.
The second day was even better, we had already weaved a minimum of confidence that brought us closer to share experiences, to focus more on interpretive skills. The absence and the shame I leave step to the complicity although with timidity. We laughed a lot together and they were comfortable, nervous before each exercise and light when finishing … hehehe …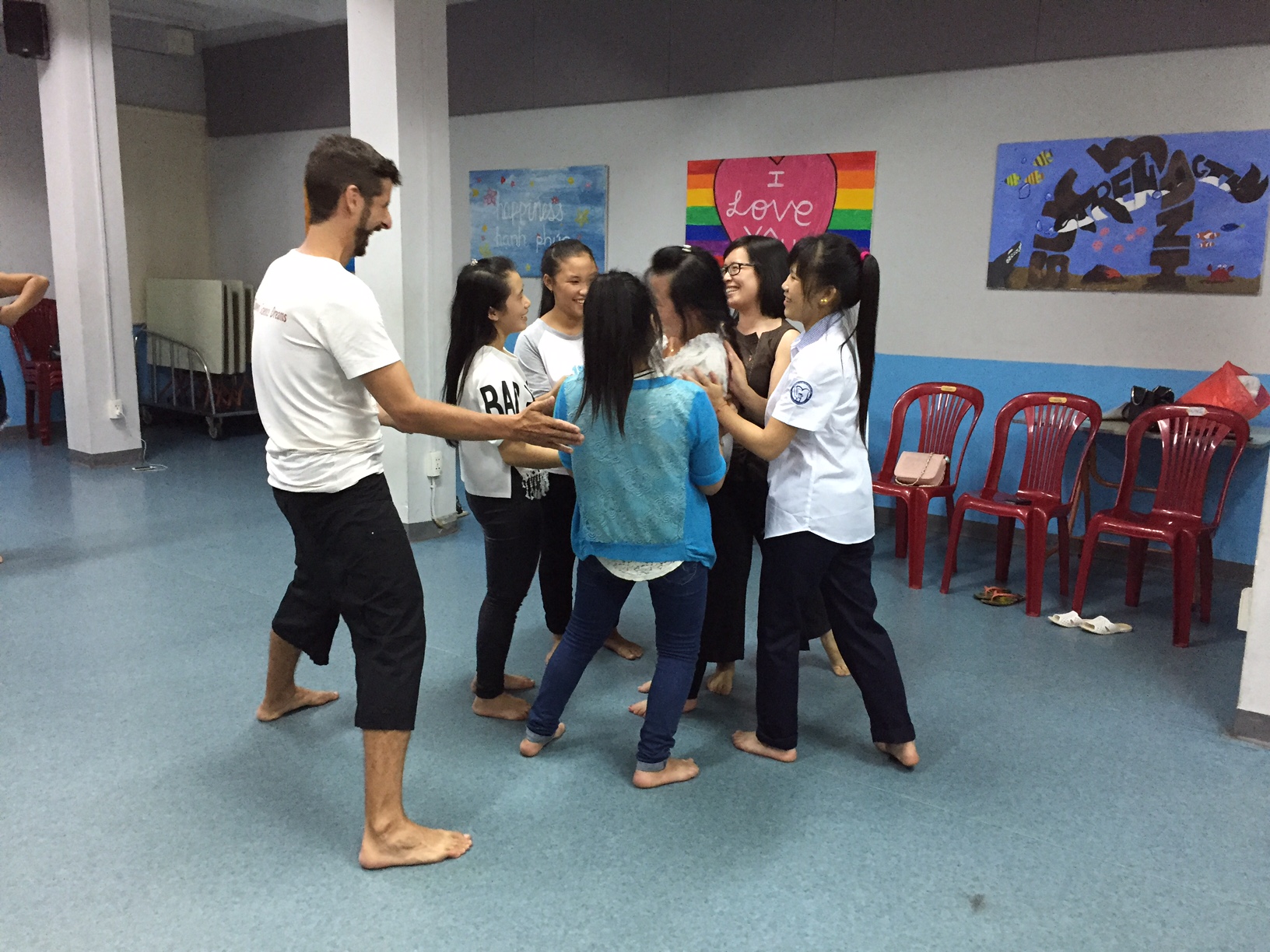 To finish the workshop we represent our clown number, in this way they could see first what we did and what we had spoken to them. So while they were eating something, we prepared the stage in the same room and prepared ourselves in the bathroom. Once ready … Let the music begin!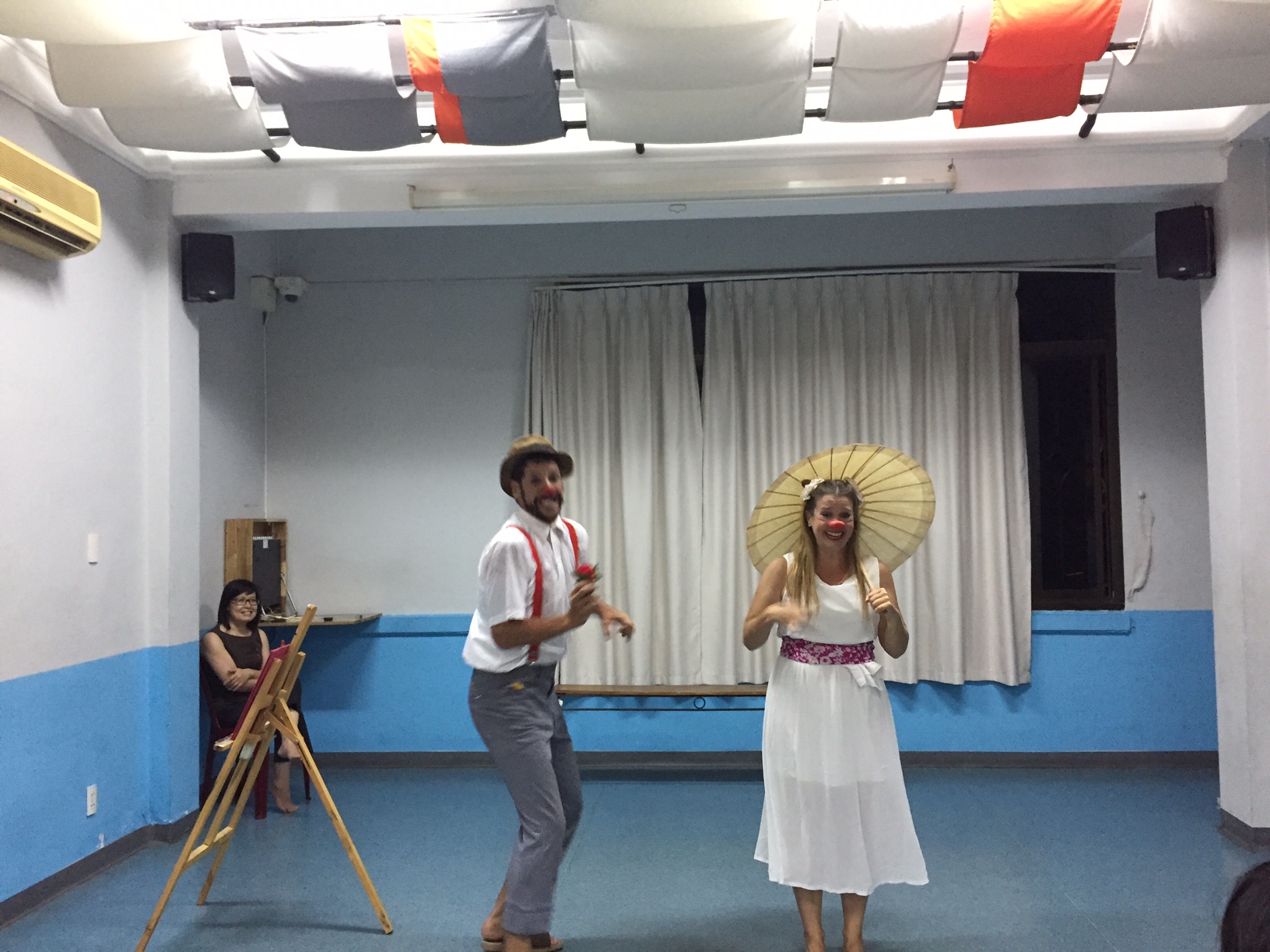 Everything went very well, and of course, as it is a love story they loved it. They laughed and at some point we even saw them being touched … what a … hehehe …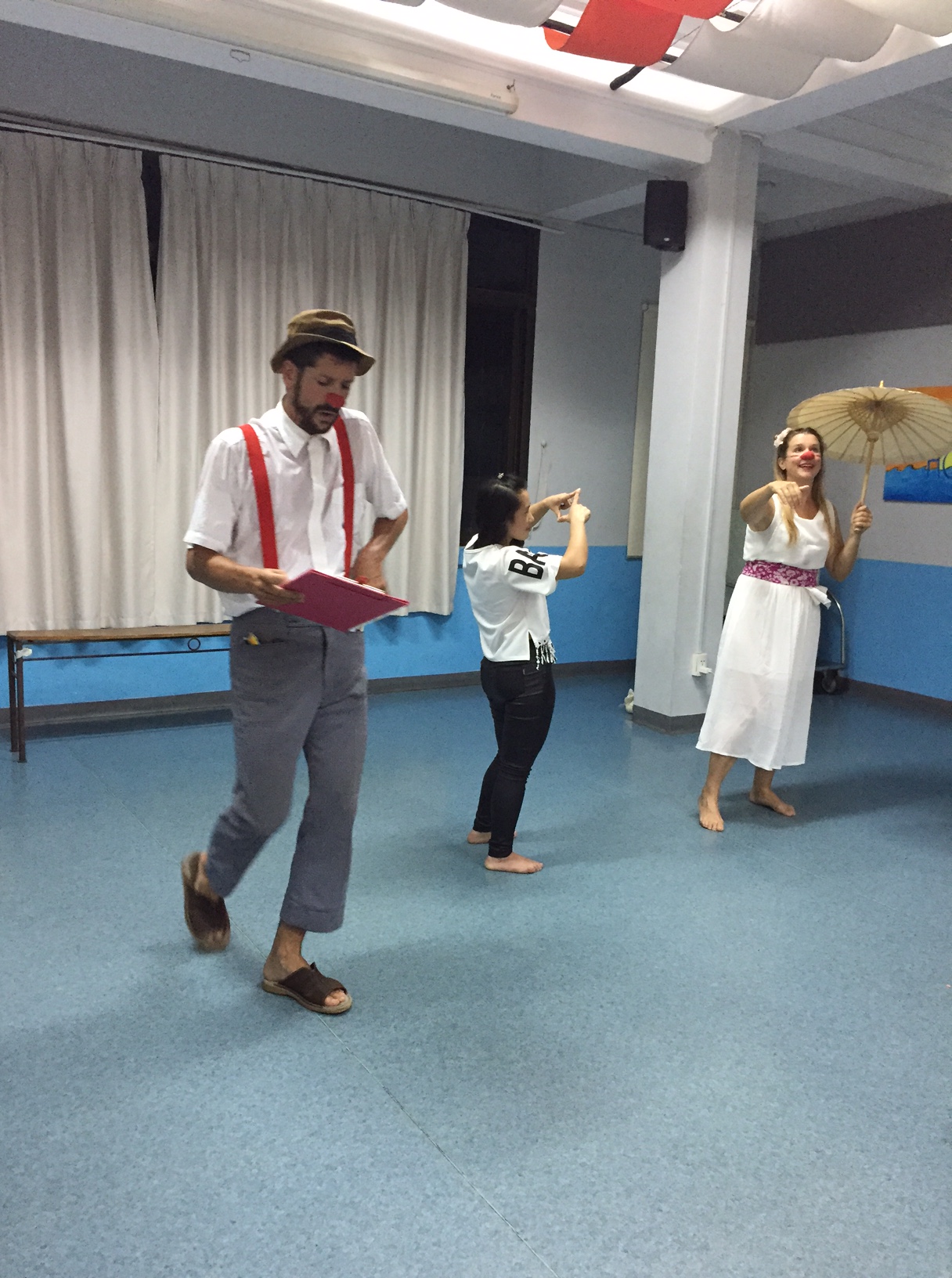 And finally, to say goodbye, the foundation had bought fried chicken to dine all together and share that time while they told us with excited faces how much they had liked it and had never seen this type of theater … but they loved it! !! Hehehe… We had already given everything, we were exhausted, and the reward was his enthusiasm and joy … Thank you very much! You are a love !!!!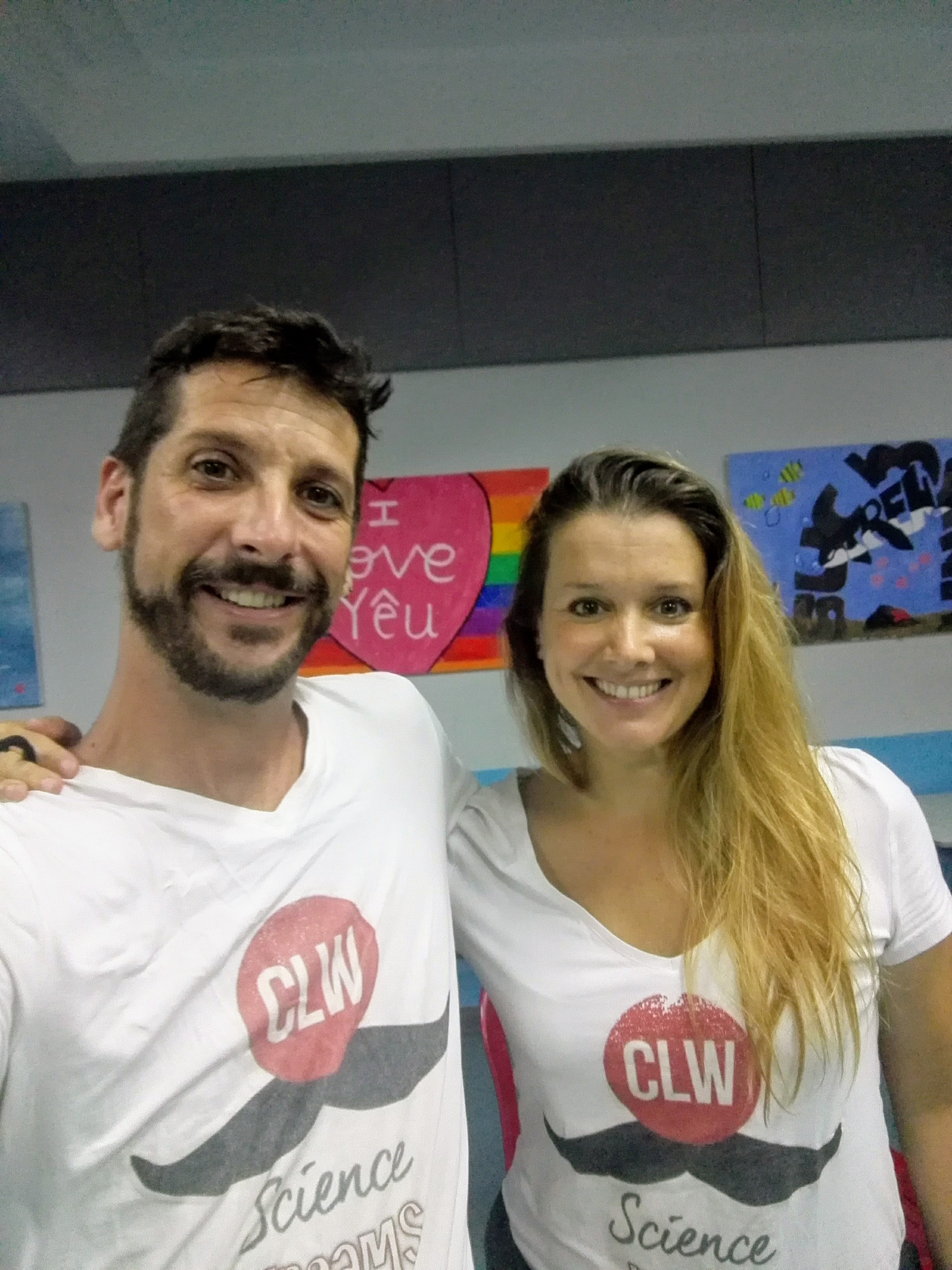 The foundation invited us to attend a few days later to a competition they had prepared: Blue Dragon Got Talent !! A competition of artistic skills simulating the television program. It was fun!! the kids were excited! They gave everything and then received their score.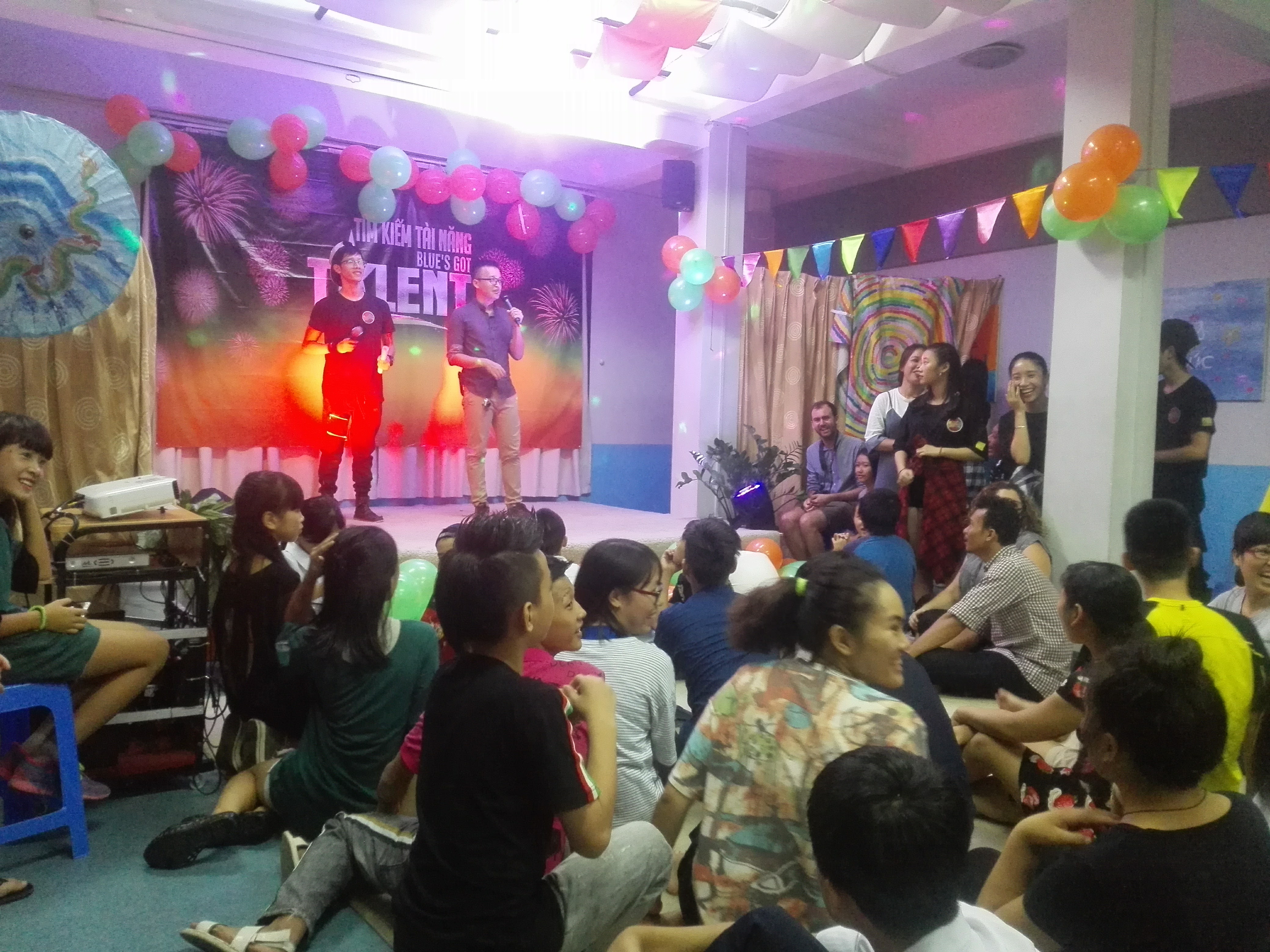 How funny they were doing choreography, singing like in a karaoke, and doing dj … It was a great afternoon and all the staff of the center was overturned. Great idea for the "children" to have a different afternoon.